Co-founders Anna Wilson and Monty Powell have created a two-day music festival happening this August 3-4 at Snowbasin Resort in Northern Utah. Not limited to specific genres, the festival focuses on singer-songwriter troubadours and the power of what songs can make us feel. We sat down with Anna to get the scoop on this one-of-a-kind, mountain music happening.
BigLife: The slogan for TrouBeliever Fest is "Where the songs are the stars." Can you explain exactly what that means?
Anna Wilson: We wanted to create an atmosphere and a festival that caters specifically to songwriters. Most festivals are extremely centric to who's the big name artist that is playing. There's a tradition in Nashville where I come from where a lot of songwriters who aren't necessarily stars have written major hit songs that are the soundtracks to people's lives. But they're unknowns and sort of the lonely troubadours, if you will. So we wanted to create a place and a culture where those great artists could gather to show their wares and also play their big hits. As an exception, there are some big names that have written their own material and we showcase them at the festival as well. In addition to all of this, TrouBeliever is about creating a place where people who are interested in songwriting as a hobby can learn more about the craft and have a place to gather where they feel like they have connection as well.
BL: What is the TrouBeliever Fest Songwriting Competition?
AW: People can submit their songs through our website for evaluation by a vetted group of industry veterans. The grand prize winner will be able to perform their song on the main stage at the festival before the headliners go on.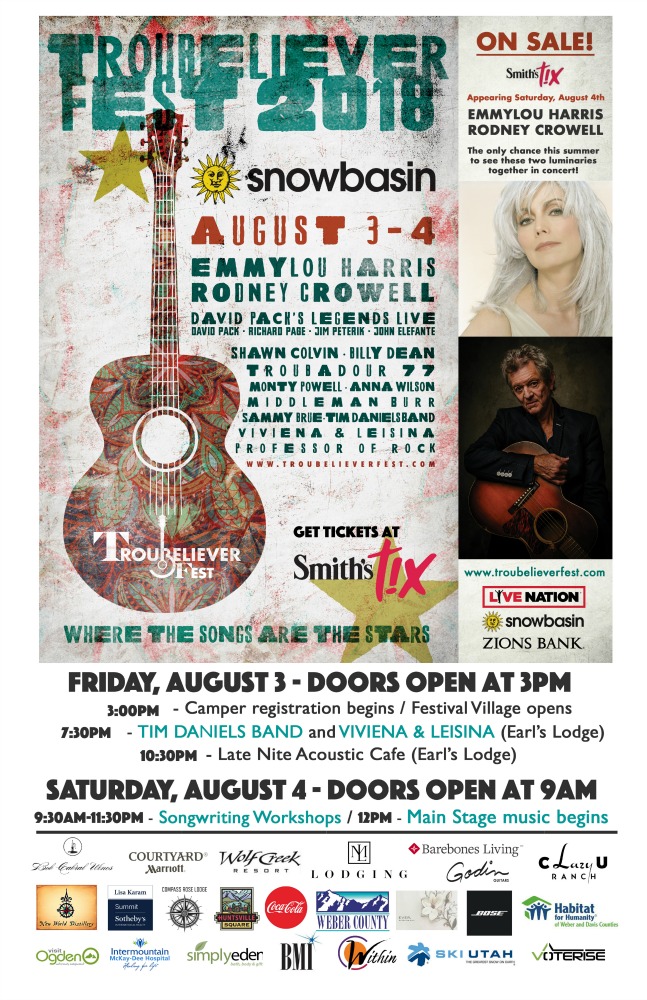 BL: What makes Snowbasin Resort such a good place for holding this festival?
AW: First of all, it's a beautiful setting. We wanted to create a sort of haven where everybody can gather rather than just a fairground in the middle of a city. They have amazing hospitality at Snowbasin, beautiful mountain lodges, and we also felt like it was an inspiring setting for creative people who want to gather. There's also a camping element with great primitive and RV camping. People can find a nice nook on the mountain and get together and write a song. Above all, we wanted an inspiring location.
BL: Explain how the festival is collaborating with Habitat for Humanity.
AW: We will be putting in an installation which is going to be a front porch facade of a house where artists can sit and play songs together. Additionally, we're going to have a prototype of storage sheds that are being built for local families that all of the artists and contributors will sign. It'll be a really nice campaign for Habitat. A few years ago I actually wound up writing their international theme song which I recorded with all of the proceeds going to them. So they really understand the power of a song being able to inspire and convey a message that is lasting and resonates.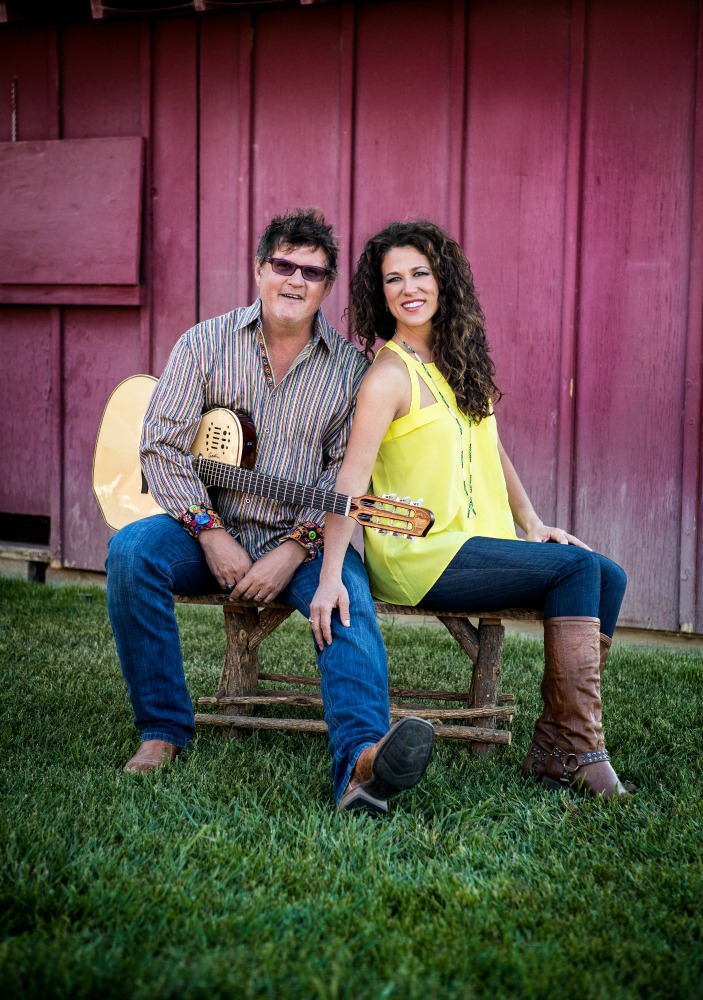 BL: VIP packages are on offer. What do those entail?
AW: Tickets include a low-back chair, VIP parking pass, access to the VIP lounge, a killer VIP swag bag, and complimentary access to master classes and workshops on songwriting. VIP passes are $199. Just so people know, general admission for the first day is free and the second day is $50.
BL: What are the overall goals of TrouBeliever Fest?
AW: One thing we hope people will take away is that this festival, being in its first year, becomes something that is on the calendar every year for festival goers and for music industry folks because a lot of the songwriting royalty income has diminished for songwriters. Songwriters who aren't touring artists have this major decrease in their income which has caused many to have to abandon creating songs as a career. So we're trying to offer a platform where we can build a brand and festival that honors songwriters first and they can get annual gigs during the summer season with something like a 10-city tour of TrouBeliever Fest.
Another goal is to provide an intimate live music experience for the growing number of music fans that are looking for precisely that. People are looking for a more authentic performance rather than somebody who just stands on the stage really far away at an arena with no connection to the audience. With this festival being at a smaller venue we're trying to create a much more intimate concert experience where there's almost a conversation happening between the performer and the audience. Each artist will tell the story behind the song and why he or she wrote it. This is something unique.   
For more info, head to troubelieverfest.com