March 31 – April 1, 2023. General admission is free and four new bands have been added.
The Jackson Hole Rendezvous Spring Festival is a massively popular two-day music fest, providing the most iconic backdrops imaginable for legendary music acts: historic downtown Jackson Town Square and the base of Jackson Hole Mountain Resort.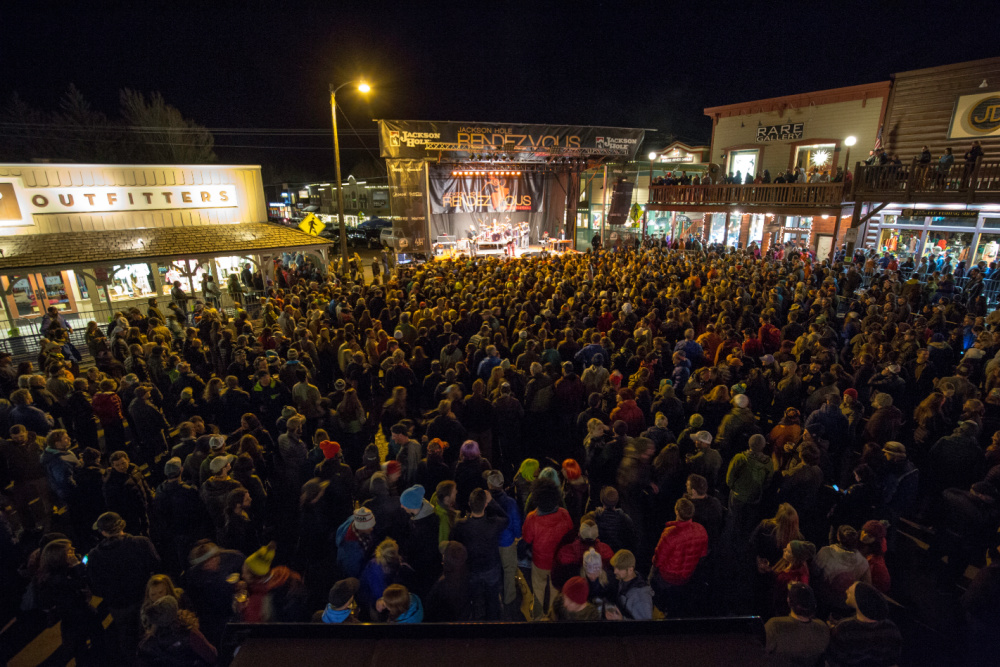 On Friday, March 31 in Town Square, chart-toppers The Revivalists will headline with ZZ Ward and Preservation Hall Jazz Band. On Saturday, April 1 in Teton Village, Academy Award Winner Ryan Bingham headlines alongside Elle King plus Futurebirds and Dumpstaphunk.
THE ARTISTS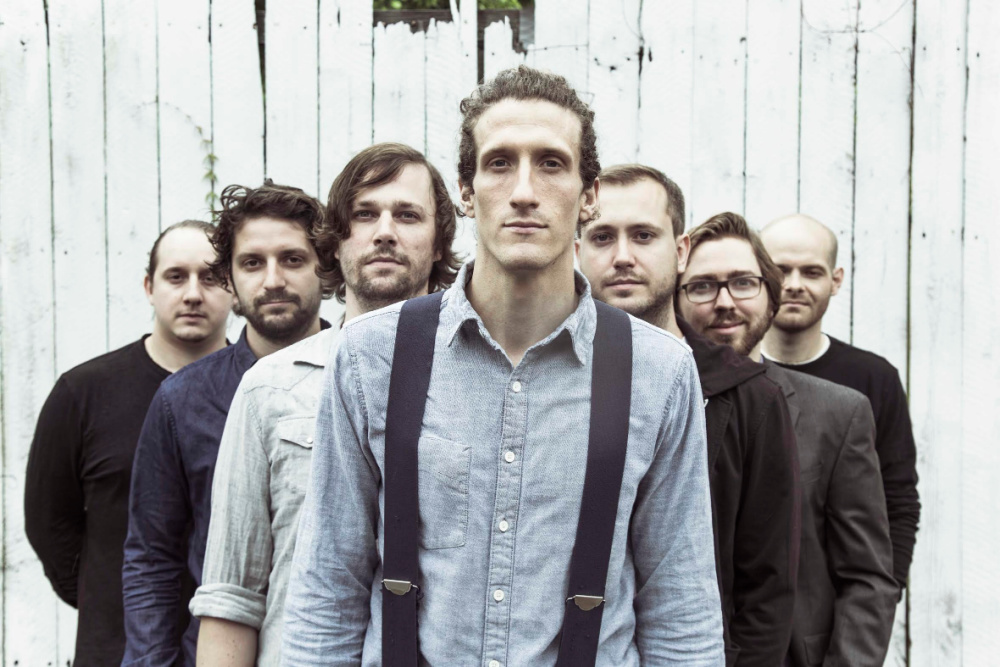 The Revivalists
Some people say luck is the intersection of hard work and opportunity. The Revivalists have been on an unbelievable ride where twelve years of tireless hard work was unexpectedly revved up by the wrongly dubbed "overnight success" of the double platinum-selling #1 single "Wish I Knew You." Like any enduring band worth its salt, they set their sights on what's next, buckling down and turning up with an album full of tunes marked by moments of sonic complexity, celebration, and catharsis, taking their songcraft to a whole new level. "All My Friends," co-written by frontman David Shaw and GRAMMY-nominated producer/songwriter Dave Bassett [Elle King, Vance Joy], signals this newfound depth and ambition. therevivalists.com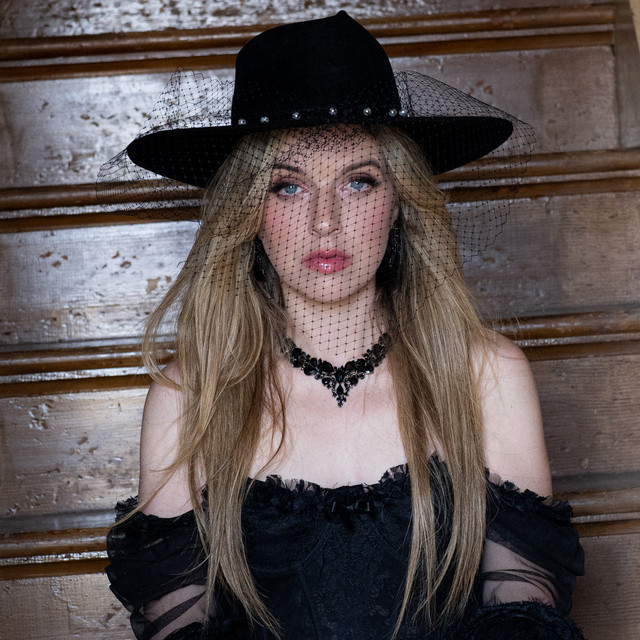 ZZ Ward
With two critically-acclaimed albums under her belt, 2012's Til The Casket Drops and 2017's The Storm, ZZ has amassed over 355MM streams, 1MM overall sales, 36MM combined video views, multiple radio hits and has been featured in the LA Times, Complex, FADER, Chicago Tribune, NPR, W, NYLON, USA Today, and the New York Times to name a few. She has collaborated with some of the biggest names in music including Grammy Award winners Kendrick Lamar, Fantastic Negrito, and Gary Clark, Jr., as well as Fitz and the Tantrums. ZZ has launched multiple, sold out headline tours, performed at high profile festivals including Coachella, Bonnaroo, Made in America, Firefly and appeared on The Tonight Show, Jimmy Kimmel Live, The Late, Late Show with James Corden and Good Morning America. Her release of "Giant," is the latest of a series of new songs released over the past 10 months including "Sex & Stardust," "Break Her Heart" and "The Dark" which carry the theme of equal parts warrior and vulnerability delivered with her powerhouse vocals and plenty of sass. zzward.com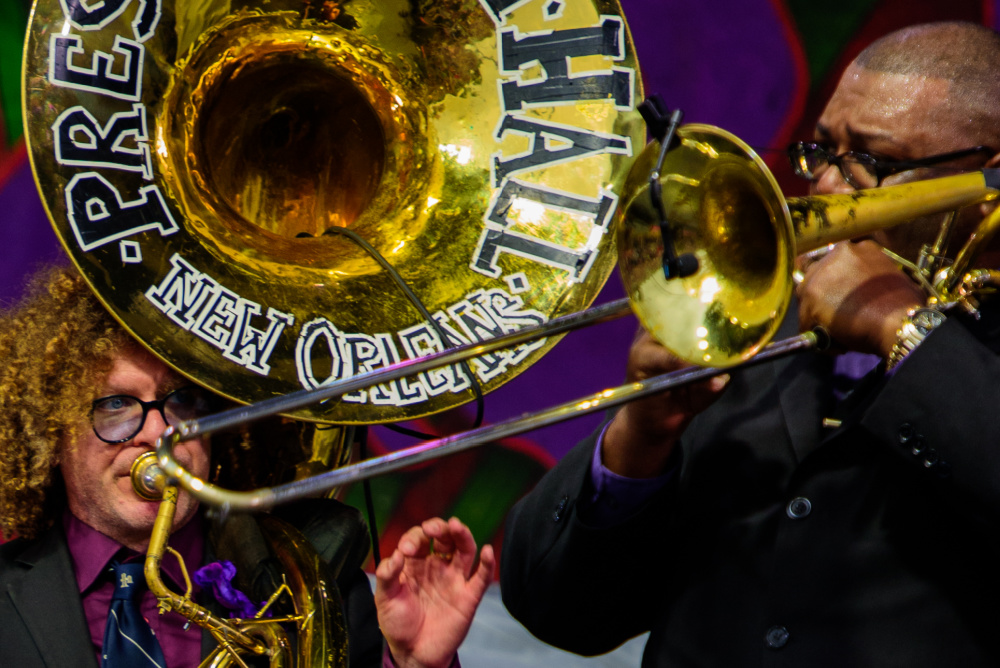 Preservation Hall Jazz Band
Preservation Hall Jazz Band has held the torch of New Orleans music aloft for more than 50 years, all the while carrying it enthusiastically forward as a reminder that the history they were founded to preserve is a vibrantly living history. Their 2017 album "So It Is" redefines what New Orleans music means today by tapping into a sonic continuum that stretches back to the city's Afro-Cuban roots. PHJB have shared festival stages including Coachella and Newport with legends like Stevie Wonder, Elvis Costello, and the Grateful Dead and modern giants like My Morning Jacket, Arcade Fire, and the Black Keys. preservationhalljazzband.com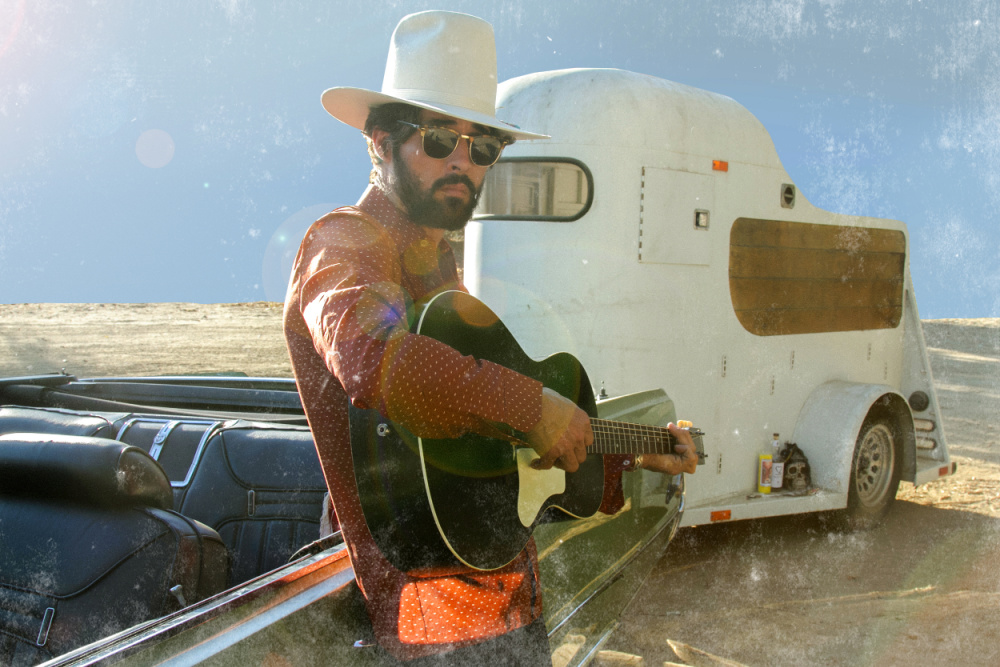 Ryan Bingham with The Texas Gentleman
Ryan Bingham's music defies classification with folk, blues, country and rock 'n roll all being part of the recipe. It's authentic, powerful, and the songs are rooted in real life – in survival and sacrifice and, yes, sometimes just having a damn good time. Nobody making music today has a voice like Bingham's, one that has the worn and weary character of an old fighter more than twice his age but the power of a young man. It's an intoxicating mixture that reaches new levels on his most recent album American Love Song.
From the beginning of his recording career, with "Mescalito," Bingham has defied easy classification. As a rising star, he ranged from Woody Guthrie-style folk songs and Spanish-language balladry to gritty hard rock. It's all American music; Fittingly, he was honored as the Americana Music Association's 2010 Artist of the Year. While his career was taking off – he won both an Oscar and a Grammy for "The Weary Kind," the theme song he wrote for the film "Crazy Heart". ryanbingham.com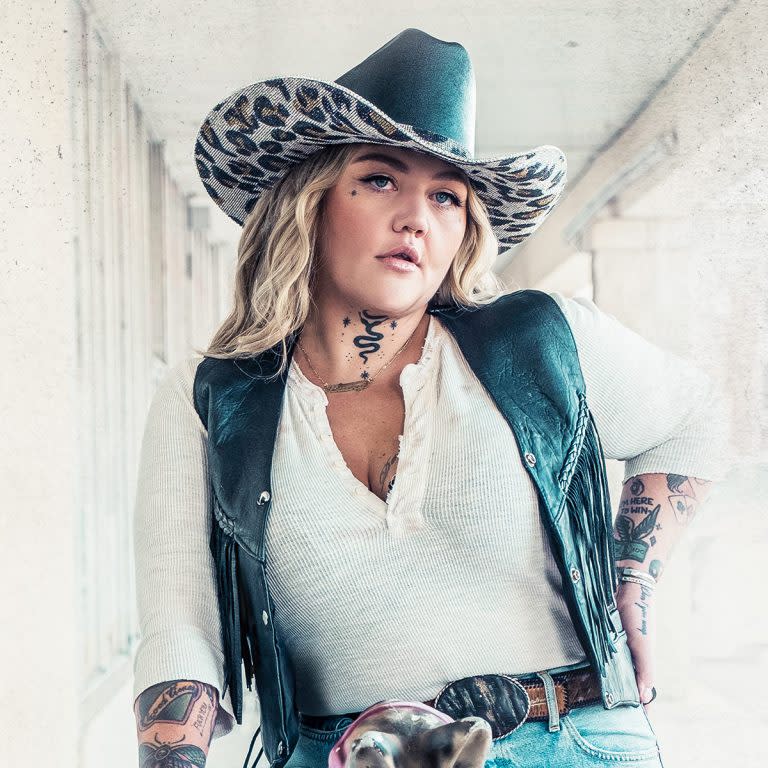 Elle King
Bold-faced icon. Startling songwriter. Grammy nominee. Pop sensation. Academy of Country Music and Country Music Association Award winner. Record setter. Brash live force. Brazen recording artist.
The robust blond with the tattoos and a wide-open spirit was advised to "tone down the country, play up the rock & roll." Suddenly an alternative icon – scoring Best Rock Vocal Performance and Best Rock Song Grammy nominations for "Ex's & Oh's" – she got pinned by the speed of sound to a genre not always welcoming to women. Touring with some of the biggest male- fronted alternative rock bands, she held her own. elleking.com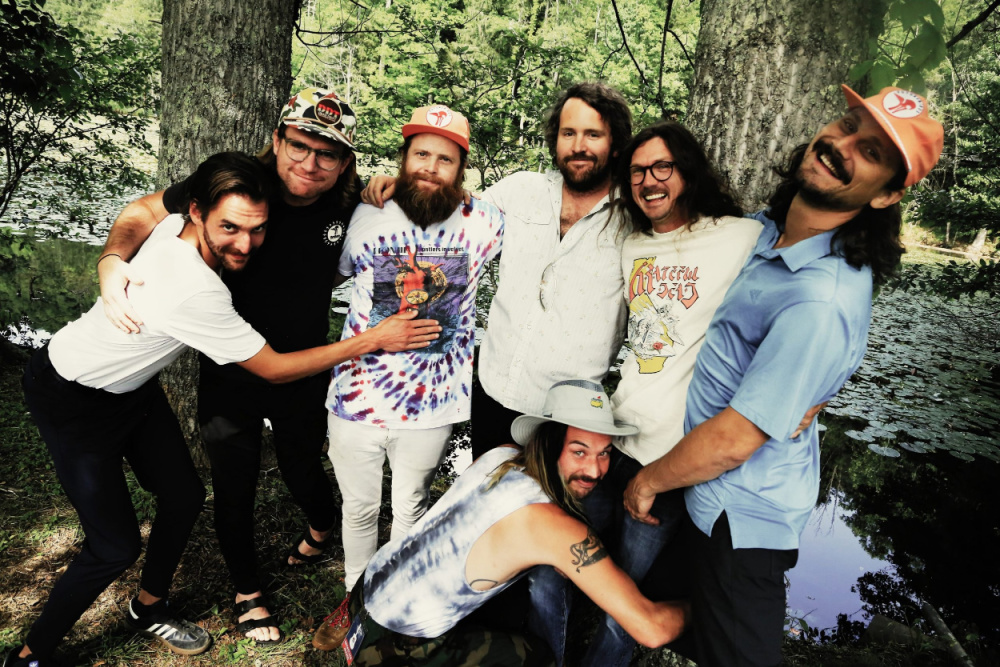 Futurebirds
Futurebirds have been receiving rave reviews for their unparalleled live performances; Rolling Stone calls Futurebirds "one of the most fascinating and captivating rock acts touring today" on and off the stage. Their newest EP, Bloomin' Too, is a benchmark that not only celebrates 13 years together, it's also a testament to the sheer iron will of a group of musicians hungry for the fruits of its labor.
Ultimately, the underlying message of the Futurebirds is making sure everybody feels included in the grand scheme of things — this absurd reality that is life itself — where compassion from both sides of the microphone and drinks held high, and in unison, is the name of the game. futurebirdsmusic.com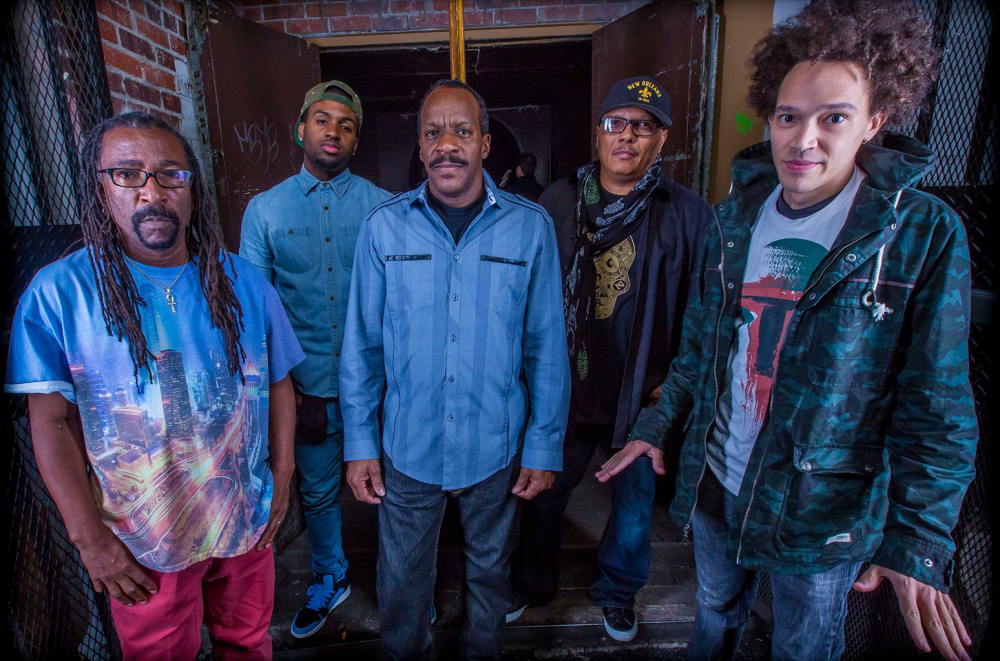 Dumpstaphunk
Dumpstaphunk stands out amongst New Orleans' best, cementing themselves as one of the funkiest bands to ever arise from the Crescent City. Born on the Jazz & Heritage Festival stage, and descended from Neville and Meters family bloodlines, these soldiers of funk ignite a deep, gritty groove that dares listeners not to move. Their performances combine ingenious musicianship through complex funk, rock, and jazz arrangements accompanied by soulful melodies and Big Easy traditions. dumpstaphunk.com
*ADDED BONUSES*
Skiers and snowboarders who own a valid 2022-23 winter resort season pass ANYWHERE in the world who travel to Jackson Hole during Rendezvous Fest can receive a 50% discount on lift tickets.
Save on lodging and lift tickets, and receive deals at local businesses with these packages crafted specifically for Rendezvous Spring Festival.
Save up to $400 per/person ($1,600/family) on flights for your trip to Jackson Hole.