If you want to remember why you fell in love with skiing in the first place, you've got to ski in Idaho. With ample don't-miss ski areas and resorts, Idaho's ski culture is strong and offers a little something for everyone. Here are our Top 10. Let's take this alphabetically.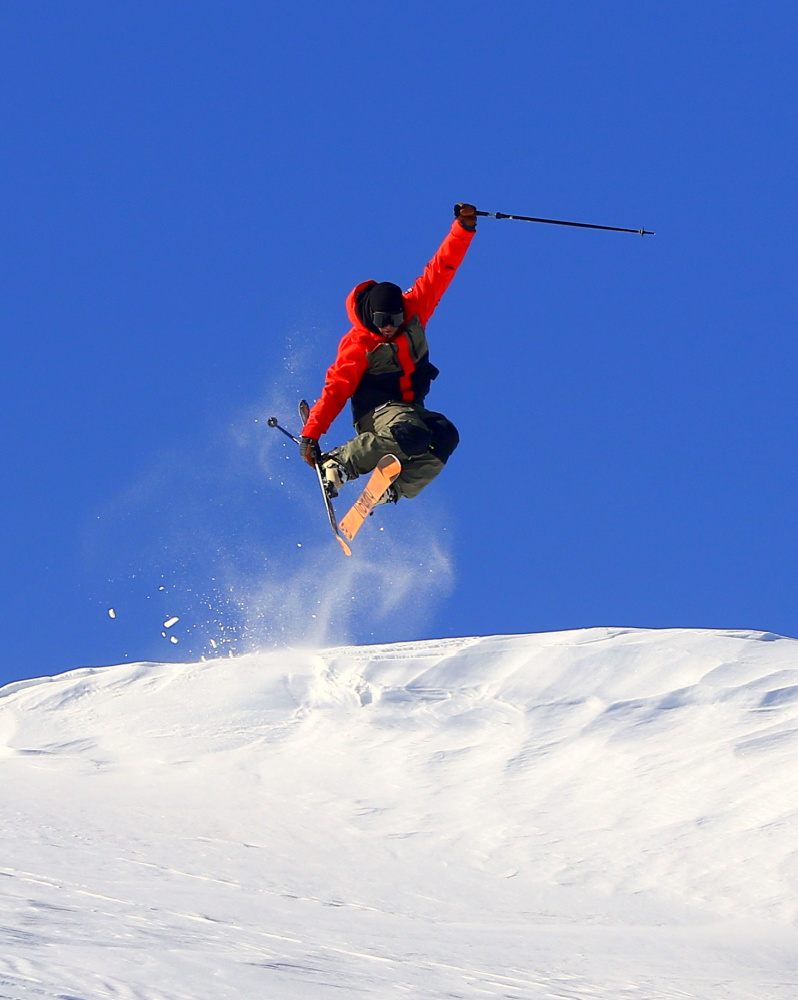 Bogus Basin
Bogus Basin, a great little nonprofit ski area near Boise, is the real deal. Bogus spent more than $6 million on 52 capital projects this summer, bringing the total investments in improvements over the past five years to $30 million. This year, Bogus has doubled its snowmaking capacity, increased uphill capacity by 30 percent on its Superior and Morning Star lifts by adding more chairs, and increased lighting for its night operations. 
For you snow nerds out there, it's good to know that  Bogus Basin also bought three new Tier-4 PistenBully snowcats for grooming different types of terrain, including a Nordic cat for the ski area's extensive cross-country trail system, a park cat for sculpting terrain parks, and the resort's second winch cat for grooming its steeper terrain. 
Where to Stay:
The Modern Hotel / themodernhotel.com
The Grove / grovehotelboise.com
The Inn at 500 Capitol / innat500.com
Mountain Facts:
Vertical: 1,800 feet
Terrain:
– 2,600 acres for day skiing
– 175 acres for night skiing
– 82 Named Alpine Runs

Lift Capacity
– 4 Detachable High-Speed Quads
– 3 double chairs
– 4 conveyor lifts
– 9,980 riders/hour

Average Annual Snowfall: 225 inches

Bonus at Bogus: Night skiing and 37K groomed Nordic trails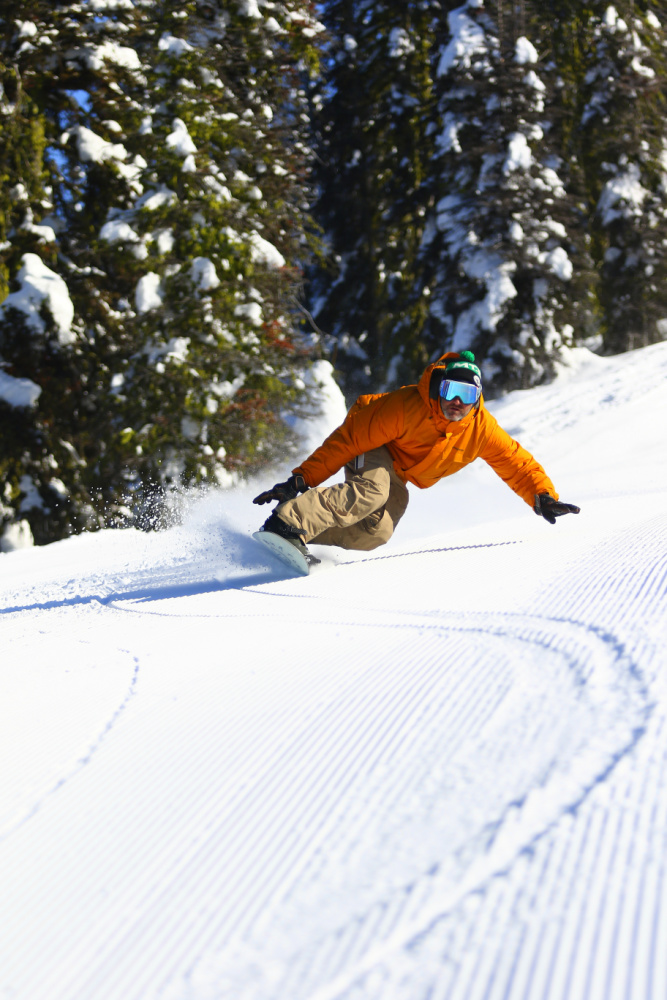 Brundage Mountain
A gem of a mountain near McCall, Brundage ranks 6th in Idaho for average snowfall and has upped its grooming game with a new PistenBully 400 snowcat. And its backcountry game is world-class with 18,000 acres accessible via snowcat. Brundage was just nominated for USA Today's 10 Best Readers' Choice travel awards for the second year in a row. It is among 20 nominees vying for a Top 10 spot in the 2021 contest and took second place last year. Also, it's not hard or expensive to get to the mountain with a free shuttle that runs daily during winter break, Fridays – Mondays from early January through early March, and Saturdays – Sundays mid to late March.
Where to Stay:

The Shore Lodge / shorelodge.com

Offering daily complimentary shuttles to and from Brundage Mountain. Skiers are dropped of at 9am for a day on the slopes and picked up at 3pm to head back to Shore Lodge for lakeside après.
Mountain Facts:
Vertical:1,921 feet

Terrain:
– 1,920 Acres of Lift-accessed and patrolled terrain
– 420 Acres of Lift-Accessed Backcountry Terrain (unpatrolled, uncontrolled)
– 18,000 acre of guided backcountry (via snowcat) terrain
– 67 named trails
Lift Capacity:
– 1 high-speed quad
– 4 four triples
– 1 conveyor lift
– 7,900 people per hour
Average Snowfall: 320 inches
Bonus at Brundage: Three terrain parks!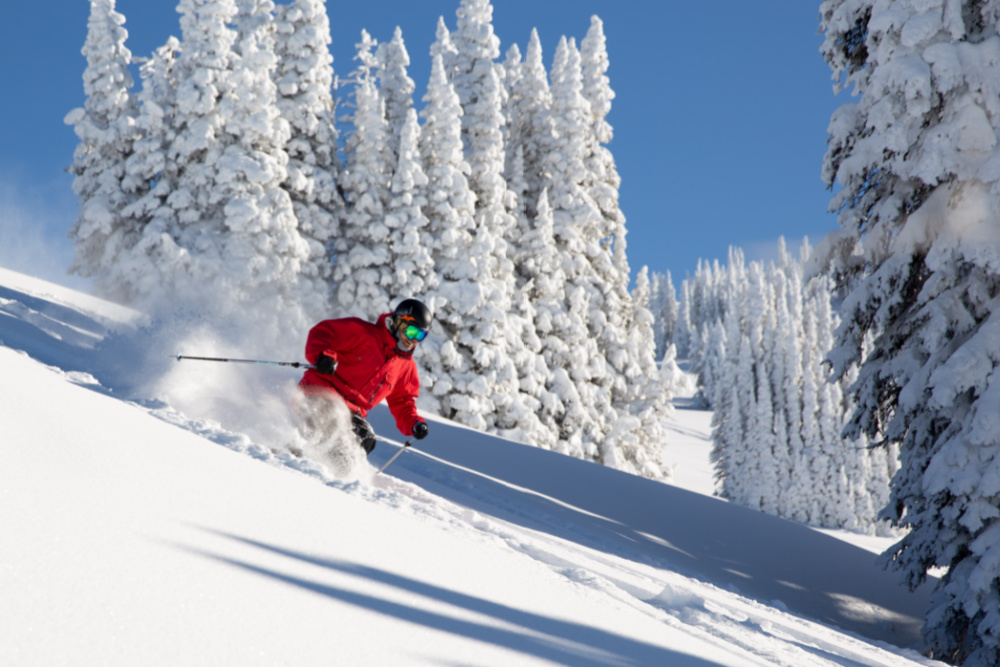 Grand Targhee
When you want the Tetons but you don't want the glitz, glam or crowds of Jackson? Grand Targhee—which is technically in Wyoming, but you get there from Driggs, Idaho—is a no-brainer to put on your Ski Idaho (or Ski Wyoming) Bucket List with its list-topping 500 inches of annual snowfall, scarcity of lift lines, and jaw-dropping terrain. Construction on The Ghee's new Peaked lift began this summer with the chair slated to open for the 2022-2023 season. Meanwhile, the resort will offer snowcat skiing in this area for the last time this winter.
Where to Stay:

Slopeside lodging / grandtarghee.com
Mountain Facts:
Vertical: 2,270 feet

Terrain:
– 2,602 Acres

Lift Capacity:
– 2 high-speed quads
– 2 quads (regular speed)
– 1 conveyor lift
Average Snowfall: 500 inches

Bonus at Targhee: Get your skate on with 15km of groomed Nordic ski trails including five trails, track set plus skating lane and 6+ miles of groomed fat bike singletrack trails. Now, if there is 3" or more of fresh powder, those fat-tire bike trails are closed.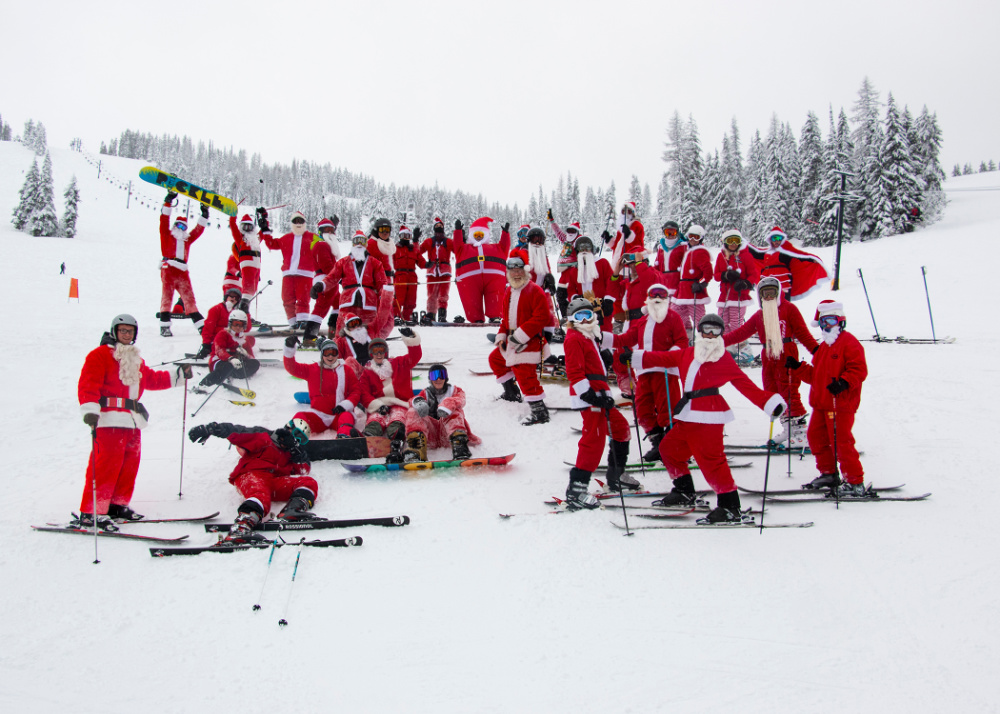 Lookout Pass
A great little mountain in North Idaho on the border of Montana and Idaho, Lookout Pass has big things coming down the pike. Averaging 430 inches of snow annually, lookout is the third most powdery ski area in Idaho (behind the tie for first between Targhee and Pomerelle). With some capital improvements in the works, Lookout is effectively doubling its skiable acres with the addition of Eagle Peak (accessible via snowcat this year and a new quad to be installed in 20222.
Where to Stay:
Wallace Inn / wallaceinn.com
The Ryan Hotel / hotelryan.com
Mountain Facts:
Vertical:
– Currently 1,150 feet
– With Eagle Peak expansion, 1,650 feet

Terrain:
– 540 acres currently. Effectively doubling to 1,023 with the Eagle Peak expansion.
– 38 named runs
Lift Capacity
– 1 new Quad
– 2 doubles
– 1 triple
Average Annual Snowfall: 400 inches = 33+ feet of snow!

On the horizon at Lookout? Eagle Peak lift installation planned for summer 2022!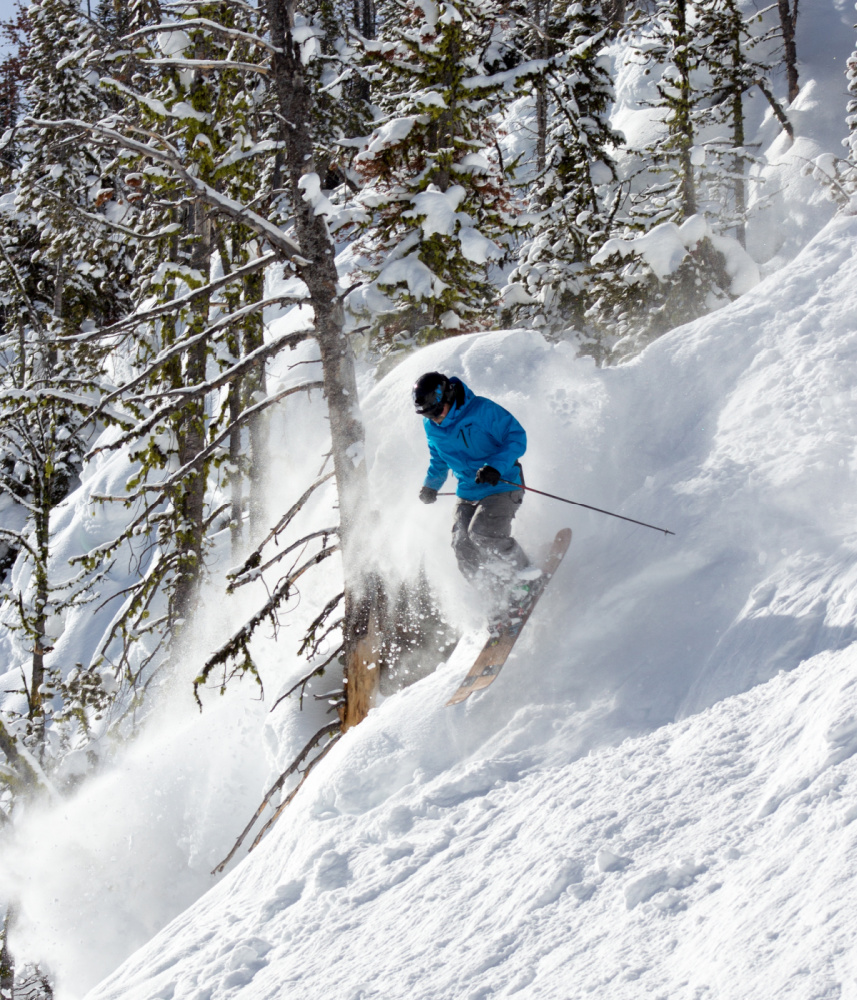 Lost Trail
Family-owned and independent, Lost Trail Ski Area straddles the Idaho/Montana border and is renowned for its glade skiing and powder. Lost Trail is for the people and families who love to ski for skiing's sake, not for the scene! If you love powder and don't care much for being pampered, Lost Trail is for you.
Where to Stay:
On-Mountain Yurts / losttrail.com
Mountain Facts:
Vertical: 1,800 feet

Lifts: 5 Double Chairs & 3 Rope Tows

Terrain:
– 1,800 acres across two mountains.
– 60+ marked trails

Average Annual Snowfall: 325″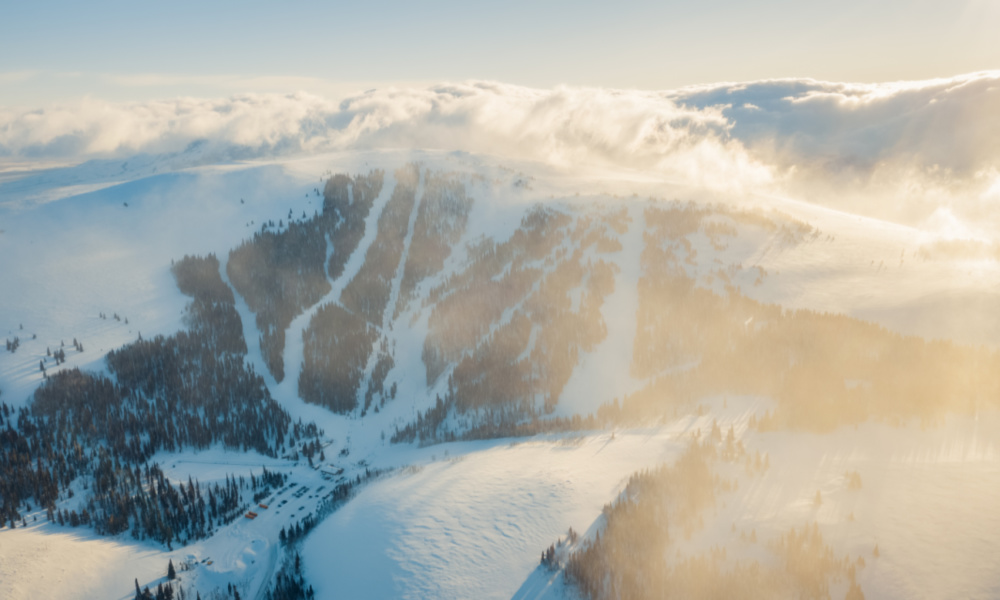 Pomerelle
Pomerelle, a ski area that tops our list with Grand Targhee for the highest average annual snowfall is one of the oldest ski areas in the western U.S., with its operations starting in 1940. Today, in addition to the great pow, Pomerelle has rad glade skiing and riding on the east side of the Triple 88 lift, with improved off-trail access near the runs Instructor, Stampede, and Steer. Pomerelle is upping its game with the acquisition of a new PistenBully snowcat.
In an effort to accommodate guests during peak times, Pomerelle created a new parking lot over the summer that is located a half-mile up the road to Lake Cleveland and is considered a ski-in, ski-out access point. Pomerelle also has night skiing, so make a day and night of it!
Where to Stay:
Burley is the closest town with lodging. Either go for a hotel room or an Airbnb/VRBO.
Mountain Facts:
Vertical: 1,002 feet

Terrain + Lift Access:
– 2 triples
– 1 Conveyor belt

Average annual snowfall: 500 inches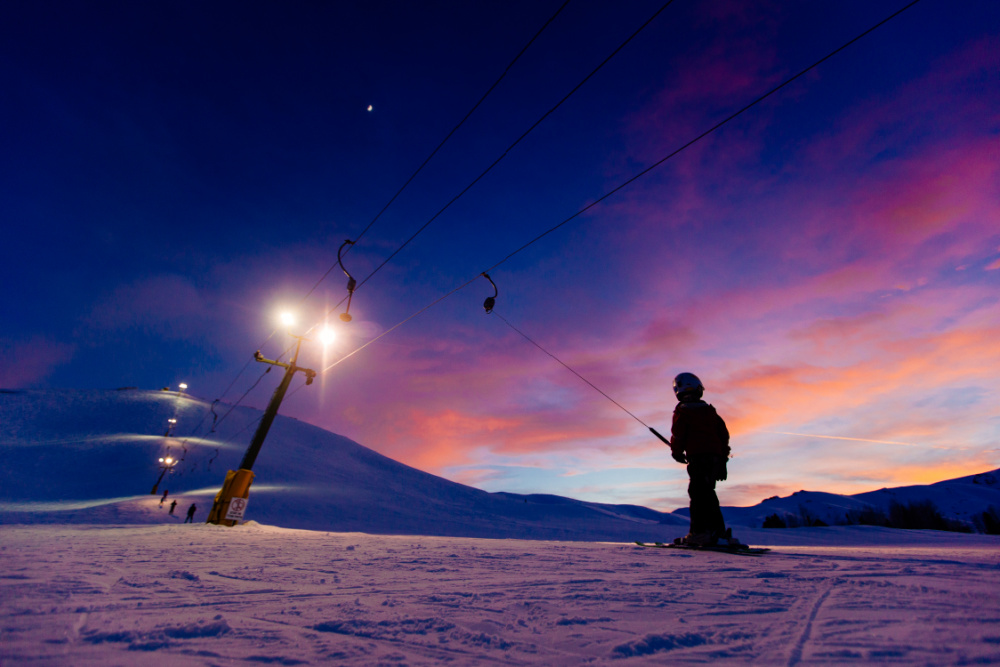 Rotarun
Rotarun, a community ski area near Hailey was established in 1948 and has been called, "the little mountain with the big heart." And that heart is all about doing a lot with a little. Rotarun is a 501(c)(3) nonprofit operated by volunteers that offers affordable youth snowsport programming and public skiing. Its Rota-Rippers community-supported, tuition-free, learn-to-ski-and-snowboard program opens up the world of skiing to those families who might not otherwise ever give it a chance.
Where to Stay:
Fairfield Inn and Suites by Marriot / marriot.com (then search Fairfield Inn Hailey)
AmericInn / wyndhamhotels.com
Mountain Facts:
Vertical: 441 feet

Terrain + Lift Access:
– 8 named runs
– 1 terrain park
Don't Miss? Night skiing at Rotarun! Pack a dinner and your favorite drinks, ski, and then gather around the fire. It's fun for the whole family.
Schweitzer
Head due north to Idaho's northernmost ski resort—Schweitzer—which first opened in 1963 and has remained independently owned and operating on private land since 1963. The 2021-22 ski season brings the much-anticipated opening of the new  31-room boutique Humbird Hotel, which is slated to open in mid-December. Humbird will offer ski-in, ski-out access and a 50-seat Bavarian-inspired restaurant and bar called Crow's Bench.
Schweitzer is also boosting uphill capacity on Stella, Idaho's only six-person chairlift, by 600 riders per hour by adding 14 new chairs to its inventory. And it has added a new on-mountain food and beverage option at the Chair 5 Saddle between the top of Stella and Down the Hatch.
The resort improved Internet connectivity by installing fiber optic cable around the mountain. Schweitzer's new direct-to-lift ticketing system allows guests to purchase tickets online, pick them up at a kiosk, and go directly to the chairlift. And it added 150 more parking spaces.
Where to Stay:
On-Mountain Lodging / schweitzer.com
Mountain Facts:
Vertical: 2,400 feet
Terrain:
– 2900 skiable acres
– 92 trails plus open bowl skiing
Lifts:
– 10 including one high-speed six-pack named Stella
–  3 high-speed quads, 2 triple chairlifts, 2 double chairlifts, 1 T-Bar, and 1 conveyor lift. ​
Total Uphill Capacity: 15,900 riders per hour
Average Annual Snowfall: 300 inches
Lots to do at Schweitzer! Nordic Skiing trails – 32 kilometers maintained daily

Terrain Parks – Stomping Grounds, Southside Progression Park and the Terrain Garden

Twilight Skiing – The Basin Express and Musical Chairs from 3 to 7 pm.

Tubing – Hermit's Hollow tubing center offers two lanes with single and double tubes.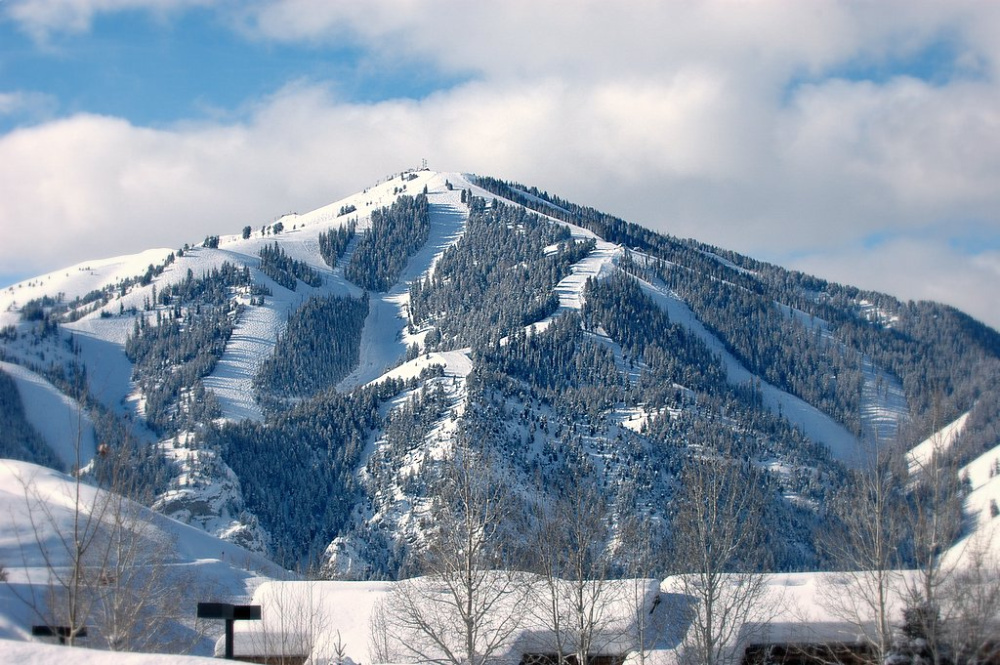 Sun Valley
The grand dame of skiing in North America, Sun Valley has been named the top ski resort in North America by Ski Magazine for the second consecutive year. Sun Valley ranked No. 1 in Grooming, Lifts, Service, Dining, Lodging, Family, Local Flavor, and Overall Satisfaction.
Where to Stay:
Sun Valley Resort / sunvalley.com
Limelight Hotel / limelightketchum.com
Mountain Facts:
Vertical: 3,400 feet
Terrain: 2,434 acres
Lifts: 12 total including the Roundhouse Gondola, many high speed quads, some charming two-seaters. Our favorite? The "chair to nowhere," which gets you to the bowls.
Sun Valley Bonus? Dollar Mountain. Once the playground of A-listers like Marilyn Monroe, Ernest Hemingway, Clark Gable, Lucille Ball, Errol Flynn and Gary Cooper, Dollar Mountain became primarily a "beginner's hill" for many years once Bald Mountain was up and running as the primary ski hill at Sun Valley. But today, Dollar is "park central," with the best park and pipe offering in the Northwest. On the menu? 76 rails, a 22-foot superpipe, a Family Cross Course, a competitive cross course, and three parks (progression, medium, and large). Served by four lifts (two high-speed quads, on triple, 1 double) and a conveyor belt (Magic Carpet) for new skiers.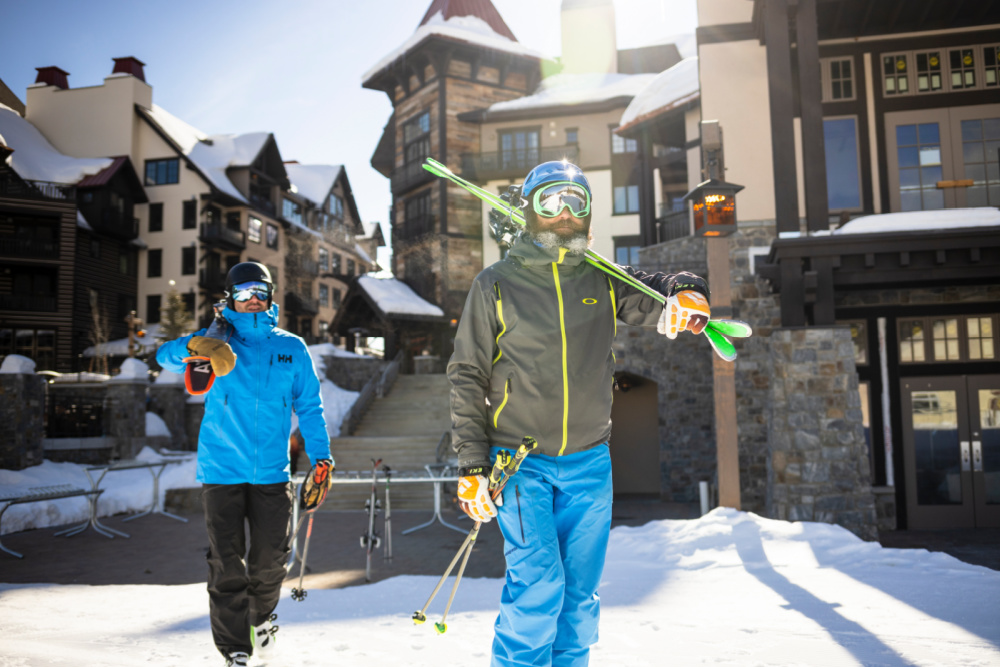 Tamarack Resort
Tamarack Resort is like a phoenix, rising from failed development attempts in the past and looking stronger and more promising than ever.  Located near Donnelly in Southwest Idaho, Tamarack has invested more than $40 million over the last three years. On-mountain upgrades since
last winter include enhanced snowmaking capabilities on lower-elevation terrain, an expanded grooming fleet featuring two new Prinoth groomers, and an Axess ticketing system that allows guests to pick up passes at kiosks throughout the resort and use RFID (radio frequency ID) gates at base-area lifts for quicker uphill access.
The alpine village at Tamarack is also expanding with the addition of Tamarack Outfitters, a new skier services shop housing ticket sales and ski and snowboard rentals, repairs, and retail, as well as the Jon Reveal Ski & Sports School. Bumps & Brews beer bar, a new tenant in Tamarack's Rendezvous Food Hall, complements The Village's full spectrum of food and beverage options. And the Spa at Tamarack located in the Lodge at Osprey Meadows has reopened.
Where to Stay:
Many options through the resort / tamarack.com
Mountain Facts:
Vertical: 2,800 feet
Terrain: 
1,100 acres
50 named runs
Lift Capacity: 7 lifts
Average Snowfall: 300 inches