From Inspiration to Realization, Former Pro Skiers Are Selling the Mountain Dream
Despite the inherent challenges, making a living in a ski town can be done. For those with world class athletic talent, being a professional skier is an option, and a sexy one at that. Who wouldn't want to enjoy the magic of skiing at a high level, getting paid to promote the latest gear all while inspiring others to connect with the mountain lifestyle? But what happens when the film segments, podium placements, and magazine covers become replaced with kids, mortgages, and the need to earn a living that doesn't involve speeding down a mountain? As independent marketing agents for the brands they represent, pro skiers learn how to sell the mountain dream. This skill set, along with a bit of ski town fame that brings with it a wealth of connections, makes the leap from skier to realtor as natural as any leap on the mountain. While there could be an entire issue devoted to prominent skiers turned dirt merchants, the following skiers have each left a distinct impact on their sport and bring their own style and backgrounds to the real estate industry. 
Growing up in a household of skiers, Terry Palmer took to the slopes at a young age and quickly progressed through the ranks joining his brother Tyler on the US Ski Team as a teenager, culminating in a trip to the 1972 Winter Olympics in Sapporo, Japan. While the Olympics was an amazing experience for the Palmer brothers, it also left them a bit soured on the US Ski Team experience as they were forced to compete without any financial help from the team or sponsors. About this time the newly formed World Pro Skiing Tour took off, making it possible for pro-level US racers to finally earn a legit income. While the rules dictated skiers on the Pro Tour had to be at least 21, 19 year-old Terry bided his time in Aspen until he was eligible, then took the tour by storm in his first year of competing, finishing 5th overall, just behind his brother Tyler in 4th.  
After six action packed years as one of the top Americans on the Pro Tour, Terry moved on to coach skiing at Sun Valley and then the US Ski Team. Several other ski industry jobs followed before a chance encounter at a cocktail party nearly 25 years ago changed the trajectory of Terry's life and got him involved in the Sun Valley real estate market. With a growing family, Terry knew a move had to be made. "I knew there was opportunity, and to stay in this town and have three kids, it's difficult to put everything on the table, but I knew if I just hung in there, I could make a decent living as a realtor." Citing his work ethic he learned while ski racing, along with the relationships made while in the limelight, Terry has been able to carve out a successful and longstanding career as a broker/partner at Sun Valley Associates. 
While juggling his own need to ski with a family and career, Terry has also been active in the community making skiing more accessible to all. After serving on the board of the Historical Society and the Sun Valley Ski Education Foundation for a number of years, Terry now is on the board of the Bob Beattie Ski Foundation which aims to make skiing more affordable for youths of all backgrounds. Terry has also helped oversee the donation of four different $12,000 pro–style start gates to various ski clubs across the country to help give US racers the edge needed to compete on the international level.  
During Terry's coaching stint in Sun Valley, a young gun by the name of Kent Kreitler was under his tutelage. With a strong racing background but a desire to ski the entire mountain, Kent moved to Squaw Valley, CA after college to chase the ski dream. Kent fit in well with the challenging terrain and blossoming scene at Squaw Valley and went on to achieve full on rock star status in the ski world as he helped usher in a new era of athlete sponsorships, and the twin tip and fat skis that took the ski world by storm. The creation of this new ski technology did not happen without skiers like Kent pushing the industry to create skis for fun, not just the high performance hardpack world of racing. Kent and his peers redefined what is possible on skis, from the terrain parks to the biggest slopes in Alaska, but they still had to sell the ski industry on the potential that this type of skiing could hold for the masses. As ski brands came around with better skis and began to promote skiers that were not racers, Kent was leading the charge as one of the few skiers fusing tricks into big mountain terrain and showing the world what these new skis could do. From award winning film segments to magazine covers, Kent was on top of the ski world but knew he had achieved many of his ski related goals and was concerned about his future.  
Having bought and sold a house while in college, Kent always knew real estate could be a good way to make a living and took some of his pro skier earnings to purchase a beautiful property in Panama to develop. As Kent welcomed a daughter into his world in 2013, he leaned on his past experiences to help forge his new path. "I think professional athletes integrate pretty well into the business world if they make the jump because they are driven to be successful and creative in what they do. I was lucky to have a career in skiing I was really passionate about and I look at passion as something you can apply to any situation and find success. No matter what I'm doing, I am going to get my heart into it and have a connection to where I care about it."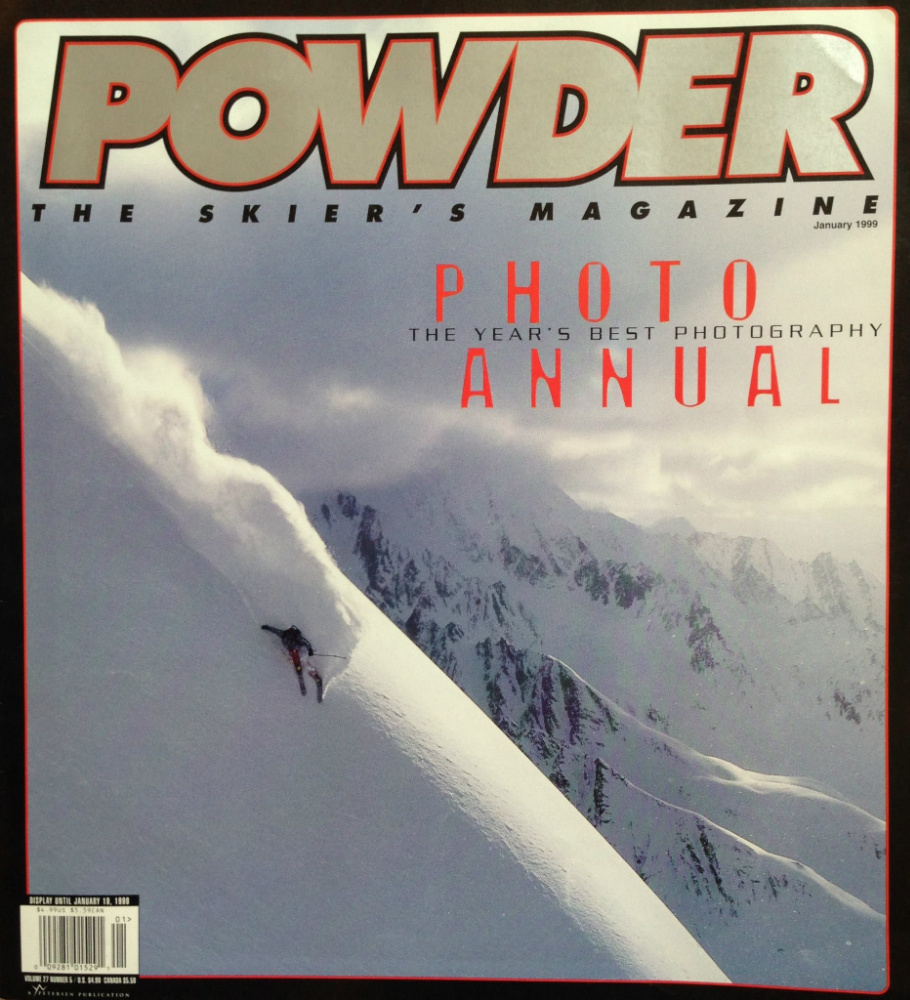 Now an agent at Engel & Voelkers Real Estate in Ketchum, ID, Kent enjoys interacting with clients and sharing his passionate vision of ski town life. For the past six years, Kent has donated his time to The Billy Poole Foundation and more recently to Coombs Outdoors, a couple of organizations created to help keep the memories alive of some of Kent's fallen peers while getting more kids involved with skiing. With his daughter becoming a skier herself, Kent is eager to get more involved and share his passion for skiing and life with everyone, from the smallest skier to the biggest client. 
During the early 2000's while Kent was helping pave the way for big mountain skiing and ruling the slopes of Squaw Valley, a young 13 year–old skier named Dash Longe was skiing those same slopes in awe of Kent and the growing scene around him. Except Dash was no ordinary teenager as he quickly picked up sponsors, was invited to magazine shoots, and got swept up in the very scene that Kent helped create. The next 15 years were a blur of sponsorship contracts, powder days, international travel, and standout film segments with TGR. Dash was living every skier's dream but as getting married and starting a family coincided with dwindling contracts from the ski industry, something had to change. Dash was ready and willing to alter his path in life, but he didn't want that change to affect who he really was.   
Dash mentioned his dilemma to his old ski friend Daimon Bushi who suggested he join him at a new brokerage in Park City that he had just started up. At first Dash was hesitant to join him, but he soon realized he could do this job by tapping into the life he had been living all along. "I get to work in an office right next to the ski hill and I get to help people identify with this dream I've been living. Instead of living my own mountain dream, I help people accomplish theirs."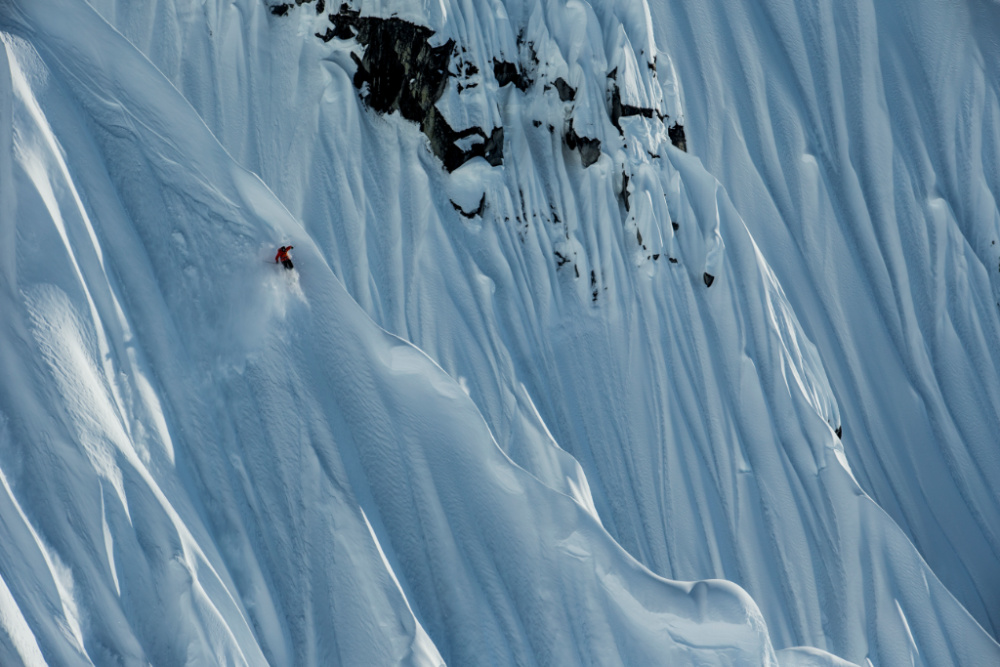 Dash and his partner Daimon specialize in Park City's ski-in, ski-out homes, and cater to their clients by helping them understand the experiences that make living in mountain towns so special. From analyzing their client's ski skills to make sure they can easily access an on mountain property or showing powder hungry clients which houses are near the mountain's best stashes, Dash and Daimon take time to understand their client's needs that some realtors may overlook. "Our whole outlook is we want to provide an experience. What are the human factors that go into buying a house that you can't get from Zillow or from discount brokers? That's an experience." 
While Dash and Daimon's brokerage Windermere Utah donates a portion of all home sales to a foundation that gives back to people experiencing a housing crisis, Dash has also used a ski movie project featuring his life (how he is living, working, and raising a family all while skiing every day—basically a blueprint of the lifestyle he is selling to his clients) to raise money for HEAL Utah, a non-profit that promotes renewable energy and clean air.  
Whether it be an undying work ethic from endless days of training, to selling the public (or even an entire industry) on the next big thing, the skills picked up during a professional ski career can be easily transferred to many aspects of business. With a passion to remain in the mountains, a stubbornness to not compromise the lifestyle they have grown to love, and the ability to help others find their own version of the mountain dream, these realtors found the next chapter in their evolution as skiers, and in doing so found a new career in the process.