As soon as the snow melts and the mud dries, give your Wahoo and Zwift set-up in your garage a rest and hit the dirt. Here are some great spring rides around the Mountain West to get you going. Some will be open earlier than others due to higher than average snowfall in some very lucky mountain resorts. Be sure to check in with a local bike shop before hitting the road to hit the trail. A word to the anxious… don't ride the trails before they are ready—rutting up wet trails won't win you any friends.
CALIFORNIA
Truckee
16.3 miles: Intermediate to Advanced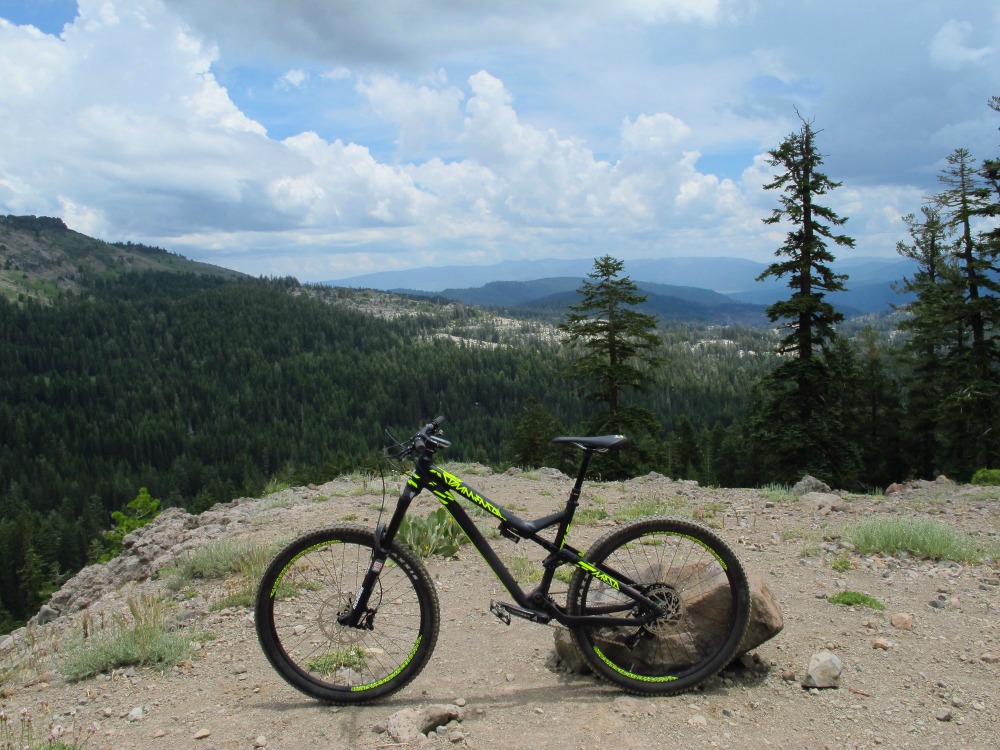 This long ride begins just west of Truckee off of I-80. This loop is known for its incredible views and easy accessibility. While this ride has some technical rock-garden sections, it is within reach for intermediate riders. The ride begins casually for about a mile on a fire road until you reach reach the single track marked by a Forest Service sign containing a map of the trail. The first section of the trail ascends 500 ft in 1.6 miles where it then descends the west side of the ridge into the technical section of the trail. Most of the ride is all single track except for a short one-mile portion of fire road. Just after the fire road is a steep ½-mile drop onto a jeep road into a quick blast of singletrack to paved road. You can have a vehicle waiting at the trailhead or you can choose to ride five miles back up the paved road to your car. Unfortunately we might have to wait a little bit to ride this trail considering Boreal Resort just up the road has received over 735" inches of snow and is still getting pounded by spring snow!
COLORADO
Aspen
3.3 miles; Advanced
If you're looking for an epicly fun flow trail, be sure to hit Valhalla. This slice of downhill nirvana is located at Snowmass in the mountain bike park built by Gravity Logic. Starting at the top of the Elk Camp Gondola, Valhalla can be described as 2.75 miles of ridiculously fun and adrenaline-inducing freeride features such as jumps, banked dirt turns, banked wooden plank turns, bridges, table tops, a wall ride, and a drop zone. It starts out with a beautiful winding and flowy descent through an aspen forest before attacking all of the man-made features listed above. Valhalla is definitely the crown jewel of the mountain bike park at Snowmass and is rated as intermediate to advanced.
6.6 Miles; Advanced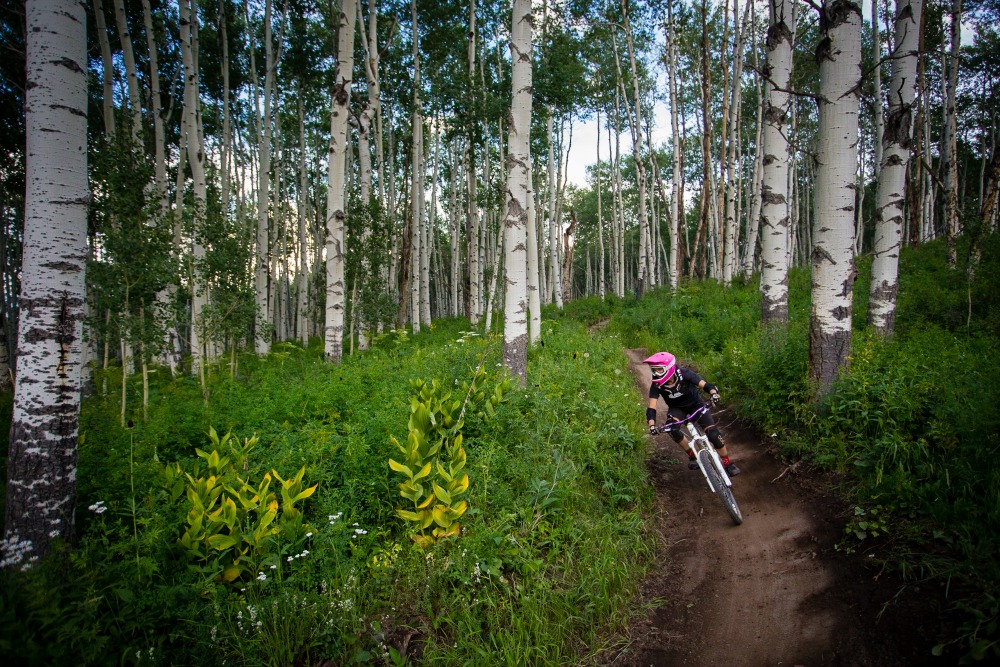 For riders who are looking for a classic Rocky Mountain cross-country single track experience in Aspen, look no further than Government Trail. This high-altitude lung burner (lowest elevation 8,061', highest elevation 9,375') traverses Snowmass Mountain and descends into the Maroon Creek Valley. It can be ridden in both directions, but the locals usually prefer the Snowmass to Buttermilk route. Government Trail allows you to roll through deep aspen groves and lush meadows. It also serves up some spectacular scenic overlooks, fun stream crossings, and gnarly technical sections with a max grade of 20%. The trail ends at the paved Tiehack Road where you can easily connect to other trails that take you back to the town of Aspen or to your car at the base of the Buttermilk ski area.    
IDAHO
Boise
3.7 miles; Intermediate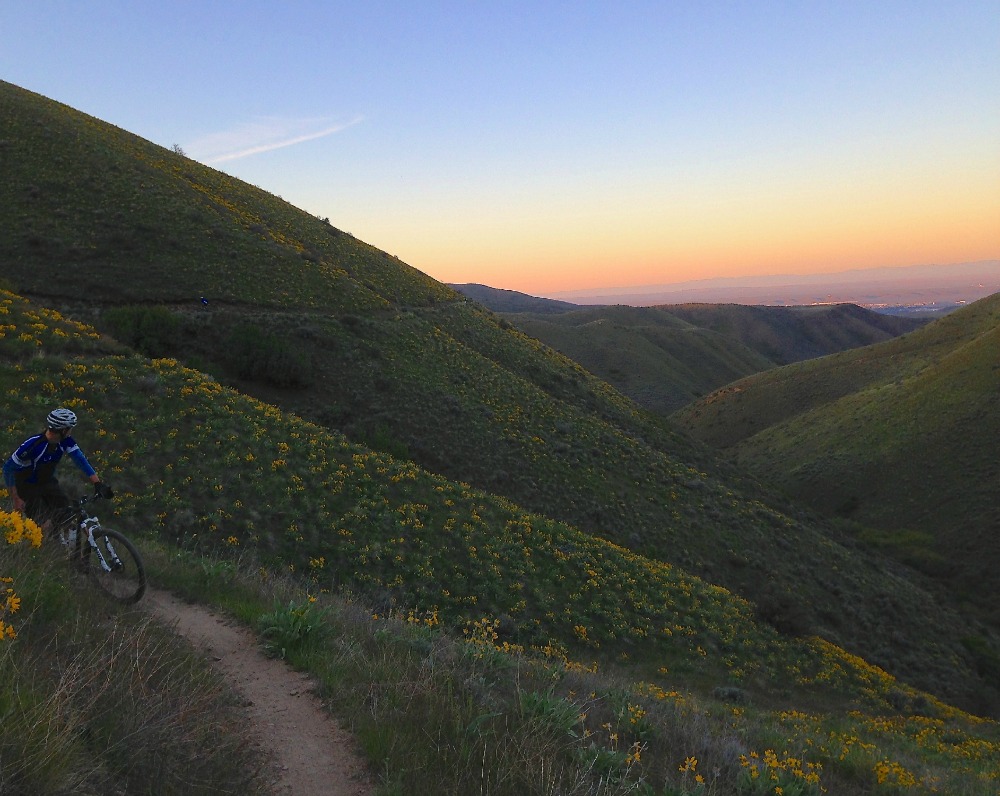 With the recent rain in Boise, the Watchman trail loop is sure to be tacky and enjoyable to ride this spring. To get to Watchman you need to access it from Shane's Trail, drop down to Robie Creek Road, then climb to 5 Mile Gulch. Climb all the way up 5 Mile Gulch Trail and this turns into Watchman. After a creek crossing, this is where the fun begins, although still a climb it becomes moderate with more features and rolling hills. The trail hugs the mountainside and snakes the through sagebrush. Throughout the ride you will have a great view of the City of Trees below. When you finish Watchman you'll be able to hook right for a rollercoaster ride back to you car.
Sun Valley
Two Dog to Hidden Valley to Two Dog
12.5 miles; Intermediate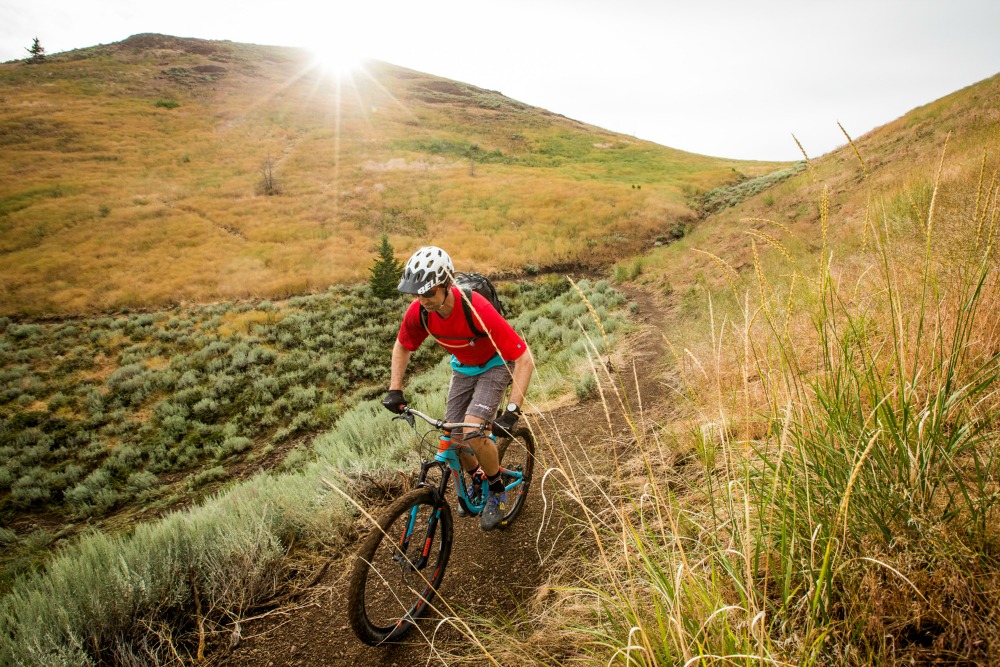 Like many mountain towns in the West, the Sun Valley area had record-breaking snowfall this past winter. As such, many of the trails in these parts won't be open for a little while. To get your springtime fat tire fix head south of Ketchum in the town of Hailey on the Croy Creek trail system. This area features several different options. The Croy trails are smooth and flowy and were designed specifically for mountain biking. A favorite ride to do here is to start going up the sustained and winding climb of Two Dog, descend down the other side, and link into the Hidden Valley Loop. If you go counter-clockwise, Hidden Valley features moderate climbing, dollar sign S-turns through an aspen grove, and a raucous descent of banked switchbacks before climbing back up to complete the loop. This is a single track paradise and is so fun that you will likely want to do another lap after the first one. To complete this ride, get one more lengthy climb in by going back up Two Dog and reward yourself with a long and twisting descent all the way back to where you parked. The Croy drainage is also home to an awesome downhill-only flow trail called Punchline. An added bonus is grabbing some tasty post-ride pints at the Sawtooth Brewery taproom and brewing facility or some pub grub and good beer at Powerhouse, both in Hailey.
11.8 miles; Intermediate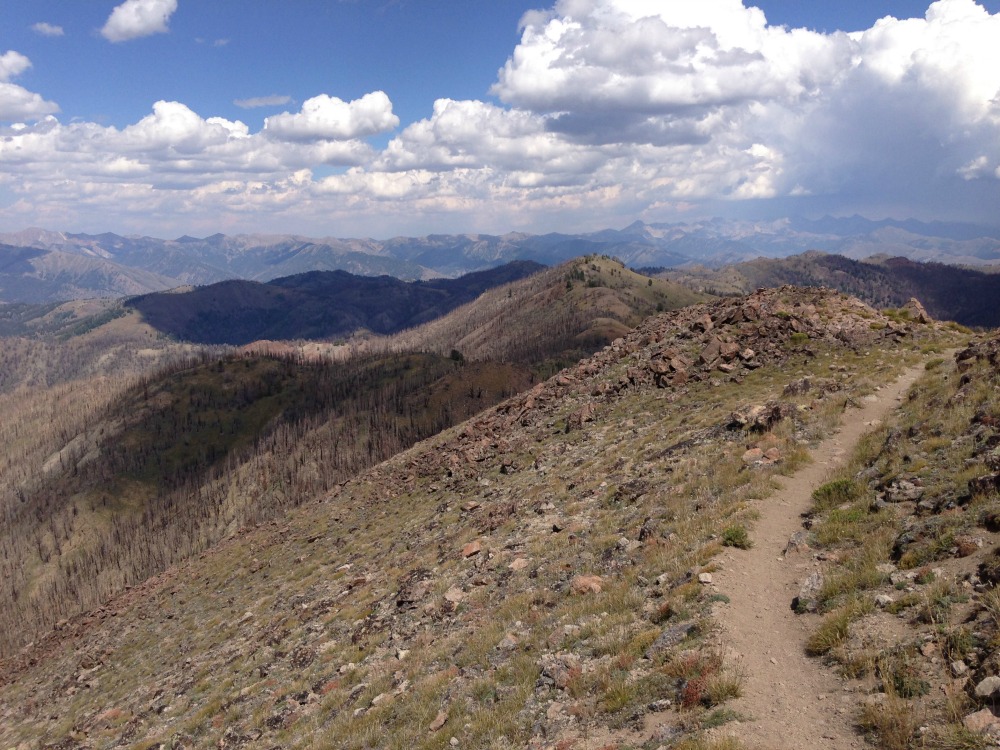 A constantly up-and-down 11.8 miles of singletrack, Osberg runs along the peaks that separate the drainages of Baker Creek and Warm Springs Creek. To get there, head north from Ketchum on Highway 75 to Baker Creek Road. You can park at the beginning of the road and ride to its end where the trail begins for a nice lengthy warmup and long loop. Most people prefer to shuttle a car or get dropped off at the trailhead. After crossing over Baker Creek, the trail starts off with a steady ascent through forests and meadows before putting you on the ridgeline. From there you will experience some of the most scenic up-and-down riding in the world with 360 degree views that are worth a gander. A ridgeline trail, Osberg is packed with technical climbing sections and gains 2,160 ft. while having 1,513 ft. of descending. Parts of the trail have been hit by wildfires in the past with much of it being redesigned with mountain biking in mind. You'll find yourself flowing in and out of burned areas with colorful wildflowers that are still recovering from the Beaver Creek Fire of 2013. The highest point of Osberg at 9,548 ft. is also the most amazing part of the ride with mind-blowing panoramas. If you parked at the beginning of Baker Creek Road, take the Fox Peak Connector to East Fork Baker Road and do the last little bit of climbing before descending down the super fun Easley Gulch Trail (a.k.a. Curly's) to the car. If somebody dropped you off don't worry because you're about to ride some sweet, mostly-descending single track all the way back to Ketchum via the Adam's Rib Trail.      
MONTANA
Bozeman
25 miles; Intermediate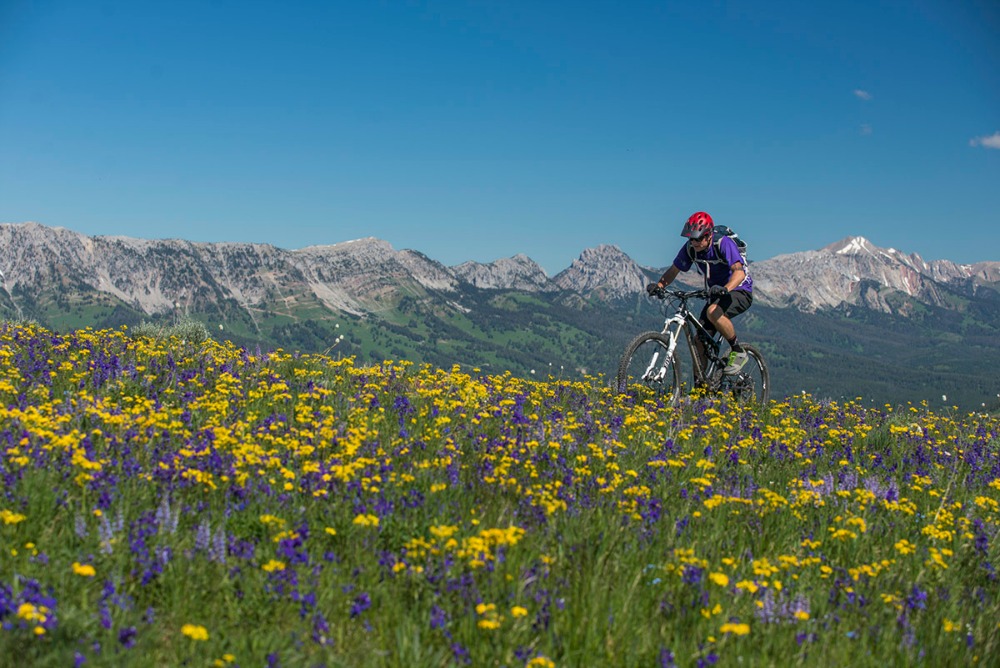 Just a five minute drive out of Bozeman you can find the start of the Bangtail Divide trail. This is a 25-mile track with every type of terrain you could ever want in a single ride. Kicking off with some challenging switchbacks and seemingly endless uphill you are rewarded with views of seven different mountain ranges. The upper section meanders along the ridgeline and, depending on the season, through fields of wildflowers and grassy prairie. At around mile 13.5, the trail begins to drop off the ridge into a long, flowy descent leading you up to one last little kicker uphill onto Grassy Mountain where the final zip to the bottom begins. The final descent is a fast and lively five miles. You can either have a car waiting or you can ride seven miles back down Bridger Canyon Road to the trailhead.
Helena
Top of the World to Rent Money on Rodney Ridge
8 miles; Intermediate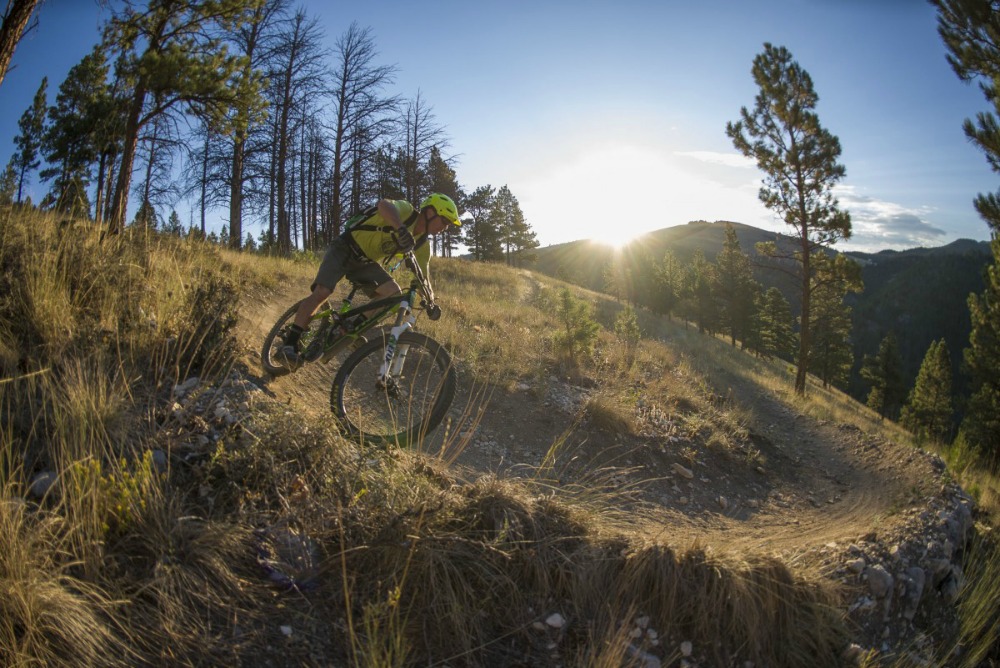 The South Hills Trail System in the Helena area is on the east side of the Continental Divide and is mainly exposed. This allows the trails to dry out very early in the year. While the best-known ride near Helena is probably Mount Helena Ridge, a favorite for many of the locals is the less-crowded Top of the World to Rent Money on the Rodney Ridge Trail. Although there are some dirt road sections, this ride gives you everything from amazing views to that sweet solitude, middle-of-nowhere feeling despite being right outside of the state capitol. Top of the World features a rocking downhill on an exposed ridge.. This is the kind of descent on which you can really let it rip if you're feeling particularly ballsy, but make sure to not overcook a certain hard left turn on a rock outcrop as the consequences could be nasty. At the end of the descent you will come to a four-way junction. Turn right onto Rent Money and get ready for the best flow trail in the area with berms, rollers, doubles, and a few jumps. After some high fives with your crew, get on the Roger Fuchs Trail and descend back to Davis Gulch. Take the Meadow Trail to the Waterline Trail for a short but ripping downhill section to finish out the ride. And remember, you don't have to wipe that shit-eating grin off your face unless you want to.
OREGON
Bend
13 Miles; Intermediate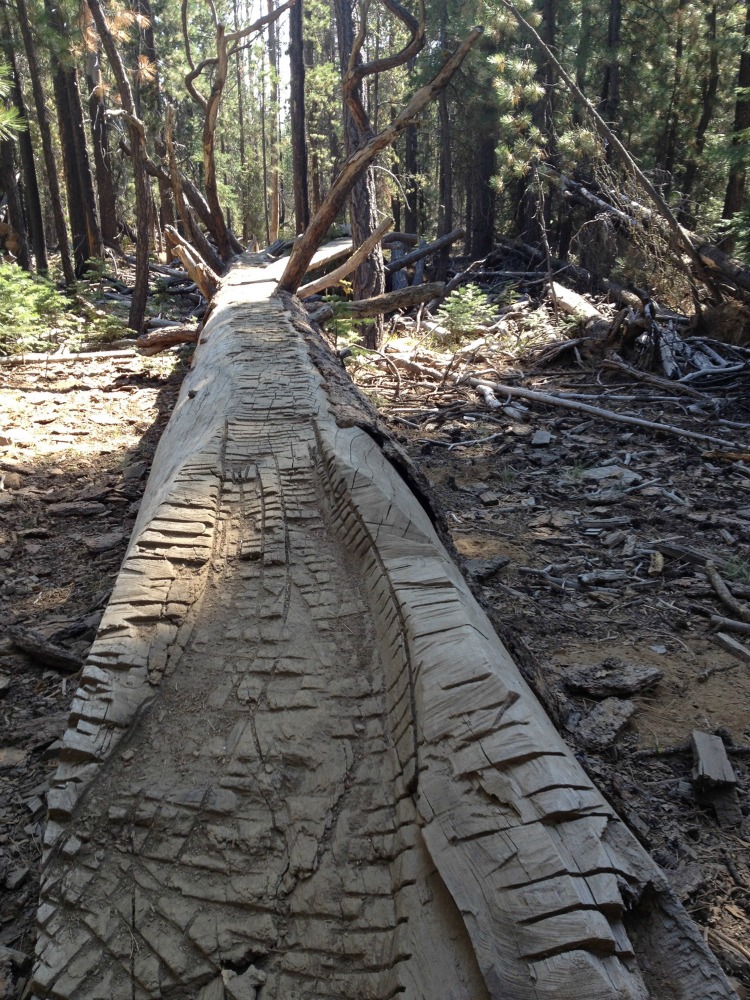 Because Bend is located in the high desert of eastern Oregon, the majority of the trails are almost always dried out by May. The Funner-Tiddlywinks, a 13-mile loop of 100% singletrack, can be ridden in either direction and definitely lives up to its name. The most popular way to go is up Funner and down Tiddlywinks, but make sure to ride it both ways if you can because there are awesome features and sections either way. Park at the "green gate" turnout off of the Cascade Lakes Highway and ride a short distance on the pavement to the unsigned Storm King Trail on the left. You will soon arrive at the junction for the Funner and Tiddlywinks trails. Tiddlywinks is a highly-enjoyable singletrack trail with smooth dirt, gradual elevation gain, and about five miles of forest before two rough miles on lava rock. At this point you will ride across the Wanoga Parking Lot and link into Funner. This is the highlight of the whole ride. Blast through two miles of smooth and flowing sections before barging some rough and rocky terrain. Here you have options of harder lines including several big drops to the left or more mellow routes to the right. Feeling like your balance is on point? Try one of the skinny log rides on the trail. Funner-Tiddlywinks manages to throw just about every type of feature at you and never disappoints no matter which way you ride it.
UTAH
Park City
Coyote Canyon
21 miles; Intermediate to Advanced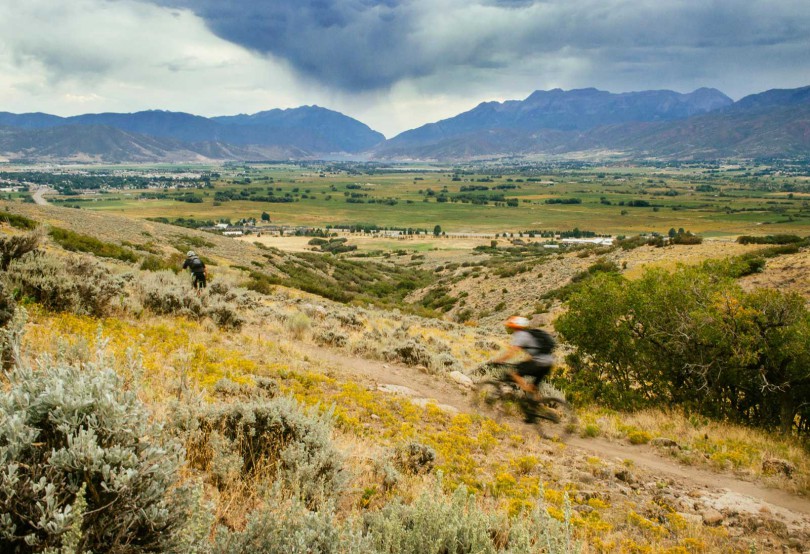 Just a 15 minute drive from Park City proper, this ride between Park City and Heber City is great in the early season because it tends to dry out earlier than the PC trails. The terrain is all singletrack, and the backside/top of the loop is dark and loamy, winding through oaks and deep woods. The front side is more desert like than your typical PC trail. Locals like to ride if clockwise although it's a two-way trail. If you go clockwise, start to finish, you get about about 2,300-feet elevation gain and most of that in the first 13 miles. If 21 miles isn't enough, there are lots of variations on the frontside to lengthen the ride. Grab a local or stop by a local bike shop for more 411 on that.
WYOMING
Jackson
6.3 Miles; Intermediate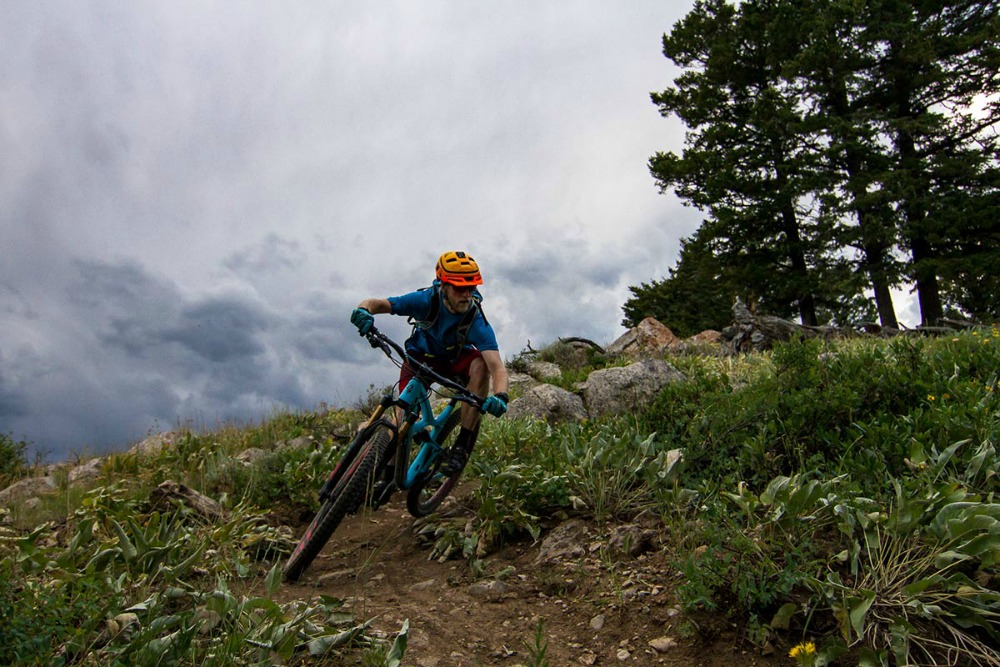 Be one of the first to ride (and maybe even help construct) this brand new Jackson trail. Starting at Snow King and rolling eastward along Skyline Ridge, this ride connects to the top of Ferrin's Trail and Cache Creek Divide through seven points of sage slopes, forests, saddles, and rocky outcroppings. Anyone familiar with these trail names will know that this trail covers some of the most scenic land in the Teton Valley. Once across the ridge, riders will have access to an entire system of loops, climbs and descents. The trail itself embodies the community ethic of Jackson, as the entire project was designed, funded, and constructed by the people of Jackson. The trail opened last fall, so while many sections will still need some riding in (especially after this huge winter), keep in mind that many of its turns, rock gardens, and sections are still under construction. Nonetheless, this new connector is sure to become an instant classic.
Need to do some Adrenaline Laps?
3.5 Miles; Advanced
Lithium is a rather infamous trail in the Jackson Hole area because it was built illegally by the Teton Freedom Riders as the first true downhill mountain bike trail in the region. Starting at the very top of Teton Pass, the trail begins as a gradual downhill winding through a wildflower-permeated ridge. Once you hit the tree line the trail becomes more engaging and technical with rock drops, step-downs, and gap jumps all the way to the bottom. The best part about the trail is the fact that once you get to the bottom you can shuttle yourself right back to the top of the pass for round two. 3.5 miles with 2,744 ft of descent can be ridden in 15 minutes, so it's hard to call it a day after just one lap. It is highly recommended that you have some prior downhill biking knowledge before riding Lithium due to its technical features and high speed nature.