So you bought the Mountain Collective pass and you want to make the most of your travels? If you're feeling adventurous, BigLife says, "Tune your skis, pack your bags, and get ready for a wild ride." Your Mountain Collective pass will take you to some of the best snow, resorts, and towns that the Mountain West has to offer, and then some—especially if you use your pass as an excuse to check out Thredbo in Australia or Hakuba Valley in Japan. Hot Sake anyone?
But while you're out there skiing some of the most famous resorts in the world, why not check out some unsung heroes and get a great bargain at the same time? Here's the BigLife Guide to the Best Bargains to turn up the volume on your Mountain Collective Pass.
Mountain Collective Stop #1: Alta
Seriously. You're going to love skiing here. Enough said.
Eat: Goldminer's Saloon. Get the pizza. You won't be sorry. And take in the amazing views of Alta and the Little Cottonwood Canyon. goldminersdaughterlodge.com
Stay: Snowpine Lodge. Quaint, yet classy. Newly remodeled, Snowpine offers classic Alta charm. Breakfast and dinner are included with the price of the room and the food is delicious. thesnowpinelodge.com
Play: You're skiing, silly. Play on the hill. The classic Alta run is Alf's High Rustler, AKA High Boy. Try to make it top-to-bottom without stopping.
Après: The Peruvian, AKA PDog. The bar is small, the drinks are cheap, and the vibes are always good. Free appetizers offered every day around 4pm. Don't delay, these freebies go quickly! altaperuvian.com
Snowbird
Don't fall so in love with Alta that you skip Snowbird. It will not disappoint! Visit snowbird.com for information on our Eat, Stay, Play, and Après recommendations.
Eat: The Lodge Bistro. French/American cuisine keeps people coming back to this popular mountainside bistro and lounge located at Snowbird Lodge. Hint: try the coconut shrimp.
Stay: Cliff Lodge. With ski-out/ski-in access, a world-class spa, diverse shopping and dining, and numerous outdoor swimming pools and hot tubs, Cliff Lodge will make you happy.
Play: Hot tub on the rooftop of the Cliff Lodge at the Cliff Spa. You've earned the rest.
Après: Tram Club. Have your après celebration while catching the big game. The Tram Club serves beer, wine, cocktails, and après-ski specials all season long.
Best Bargain #1: Powder Mountain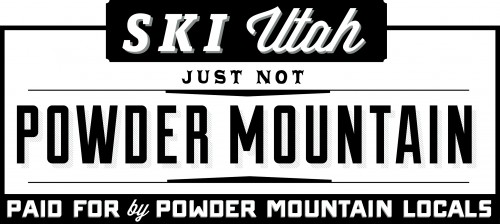 Your first best bargain stop will take you just east of Eden. Eden, Utah, that is, for Powder Mountain, Utah's most unexpected resort. Ski over 7,000 acres of skiable terrain (accessed by lifts, Powder Safari Snowcats, and Wolf Canyon guided backcountry tours) for only $73/day for an adult. Think of it as roughly ten dollars per 1,000 acres.
Eat: Get your Mexican fill at Carlos and Harley's Cantina in Eden or your BBQ fix at Huntsville Barbecue Company. carlosandharleys.com or texaspridebarbecue.com.
Drink: The Shooting Star Saloon, Utah's oldest bar (Huntsville). shootingstarsaloon.com
Stay: Best bet is probably to rent a house in Eden. You can do that through the Powder Mountain website. powdermountain.com
Mountain Collective Stop #2: Aspen | Snowmass
You'll be in for a treat at Aspen | Snowmass. So much so that you'll want a few more days on your Collective Pass.
Eat: In the mood for Man Food? Hickory House. Need more polish? Cache Cache for sure. hickoryhouseribs.com or cachecache.com
Stay: Limelight Hotel is for those who want a little side of luxury with your main course adventure. With contemporary design and the idea that comfort is king, the Limelight might be the highlight of your trip. Sign up for "Inside Tracks" to get the perks of on-mountain guiding with some of the best skiers in the world. limelighthotel.com
Play: Ski, duh. When you ski at Aspen | Snowmass, you get more than just great runs, you get an art-infused experience. Each year Aspen Ski Co. commissions an artist to design their lift tickets (see below). And be on the lookout for art on the mountain. Powder and culture. We heartily approve. Also, make time to visit the Aspen Art Museum. aspenartmuseum.org
Après: So many choices. So little time.
Best Bargain #2: Sunlight
On your way out of town, drive 30 miles northwest of Aspen and arrive at the hidden resort of Sunlight, where the full-day lift ticket is $45 and the mountain promises, "No hassles and no hype and no lift lines." With 65 trail options, you'll be able to ski the groomers, the aspen groves, or any of the 15 black and double black diamond runs off the East Ridge. sunlightmtn.com
Stay & Après: Soak at Glenwood Hot Springs. After skiing all day, you deserve a soak. hotspringspool.com
Eat: The Pullman. Creative and delicious fare, great atmosphere. thepullmangws.com
Just Because: It's legal (and a novelty), so head into the Doctor's Garden, Roaring Fork Valley's first recreational marijuana dispensary. We're not saying you have to buy it or smoke it, but aren't you just a little curious? doctorsgardendispensary.com
Mountain Collective Stop #3: Squaw Valley | Alpine Valley
Tahoe's most lauded ski resorts are all that and a six-pack of beer.
Stay: Plumpjack Inn. We love Plumpjack wine, so what's not to love about a boutique hotel with great food, ski-in, ski-out access, and did we mention their wine? plumpjacksquawvalleyinn.com
Eat: Mamasake Sushi and Sake, a healthy choice with modern and traditional sushi, sashimi, hand rolls, nigiri, and tapas. squawalpine.com
Après: Chamois. Do not miss the Chammy. The place to go. No doubt. squawchamois.com
Alpine Meadows
Stay: Stay at Plumpjack again. Why pack up and disturb your elegant bliss?
Eat: The Spoon Café. Oversized burgers, sandwiches, soups, and beer on tap. Conveniently located at the base of the Subway Chairlift so you can get back to business. squawalpine.com
Après: Last Chair at Alpine's main lodge because they have a cool Pay It Forward drinking board where you can pre-buy your friend a beer for next time she heads to the bar.
And Alpine Bar, next door to Last Chair. A great upper deck drinking area, six beers on tap, and a variety of cocktails including the Local's Lemonade and the Tahoe Toddy. squawalpine.com
Best Bargain #3: Tahoe/Donner
Just outside of Tahoe, Truckee, California, is an authentic mountain town worth more than a quick look. The nearby Tahoe/Donner ski area is a great hill for families. With an adult's full-day ticket costing $49 and a child's full-day costing $22, Tahoe/Donner makes sense for families looking for fun together.
Stay: Truckee doesn't have that many lodging options, but the Cedar House Sport Hotel has a cool European vibe. cedarhousesporthotel.com
Eat/Drink: Do not miss Truckee Tavern right in the heart of Truckee. With an ever-evolving and repeat-consumption-inspiring craft cocktail menu, the bar is reason enough to visit. But then you try the food and you can't decide what you like better. That's the kind of quandary we like. truckeetavern.com
Drink More: Also visit Moody's Bistro for excellent food, great people watching, and on occasion, great music. [There's a friendly, fit, long-haired bartender there—Peter Fain—who may invite you for a pre-dawn run. Fair warning: Peter is also a highly competitive ultra-marathoner. Go at your own risk.] moodysbistro.com
Eat More: If you survive your pre-dawn run, you'll be hungry for lunch, so head over to the Truckee/Tahoe airport and eat at Red Truck Café. We went there multiple times it was so good. redtrucktahoe.com
Drink: Fifty-Fifty Brewery, home of the award-winning and hard-to-get-your-hands-on Eclipse Imperial Stout. fiftyfiftybrewery.com
Shop: Dare we say it? Take a break from the groomers and spend some time shopping along Truckee's main drag, Donner Pass Road, and the city center surrounding it. Eclectic and independent boutique shops offer a wide variety of reasonably-priced clothes, gifts, keepsakes, and jewelry.
Mountain Collective Stop #5: Sun Valley
The first destination ski resort in North America, Sun Valley has decided to reinvent itself for its 80th birthday. A brand new Lodge and Spa offers high-end amenities. Watch their website for stay/ski packages. Skiing on Bald Mountain in Sun Valley is never hit-or-miss, it's always good to great. Choose from world-class groomers, tree skiing, beautiful bowls, or lounging in the comfy and classy lodges. sunvalley.com
Eat: Michel's Christiania. Steeped in ski racing lore and serving stiff cocktails, Michel's is a favorite. Steak and frites to write home about. michelschristiania.com
Stay: The boutique Knob Hill Inn, or rent a house through a property manager. knobhillinn.com
Après: For bottom-of-themountain après in Sun Valley, Apple's Bar & Grill is a "You haven't been to Sun Valley if you haven't been to Apple's sort of experience." Hank Minor, owner and operator, is a born-and-bred Sun Valley local. He raced, his kids race, and his bar/restaurant has fed most of the Sun Valley racers over the years. The walls are lined with shots of epic skiing and skiers and there's a comforting reel of ski video playing on the televisions most of the time. The food is great and the atmosphere is even better. It's all about the love of skiing. And don't miss their Hahnenkamm celebration! applesbarandgrill.com
Best Bargain #5: Tamarack
Ready for a road trip? A 4.5-hour drive from Sun Valley, brings you to great skiing at Tamarack Resort. The nearest town (20 miles from Tamarack) is McCall, Idaho, which is just a hop, skip, and a jump from Idaho's capital, Boise. While the town of McCall swells during the busy summer season because of the lake, there is just as much charm in the winter. tamarackidaho.com
Eat: Buffalo Gal in Donnelly. Global comfort food in a casual setting. buffalogalidaho.com
Stay: Shore Lodge on Payette Lake in McCall. Elegant rooms and atmosphere and great food. shorelodge.com