In Silicon Valley and on Wall Street, the hunt for billion-dollar "unicorn" companies never stops. Yet growing numbers of ambitious entrepreneurs want out. Nearly 100 will descend upon Sun Valley this summer to seek inspiration, test their mettle in the mountains, and map out a radically different business ethic that they call
"Evergreen."

Tom Bilyeu doesn't do things anybody else's way. But in the summer of 2015, on an oppressively hot day in Sun Valley, the entrepreneur grinds at the pedals of a mountain bike, exhorting himself to complete a group ride led by world-class bicycle racer Rebecca Rusch. Though athletic, Bilyeu hasn't pedaled in years, and he lags Rusch by an hour. A few fellow riders trickle by in the opposite direction, heading wearily back to the Sun Valley Lodge. They urge Bilyeu to turn around and ride back early, but he soldiers on, trapped in a metaphor.
"It became an internal gut check," Bilyeu recently explained to me. "Who am I? What's my identity? It became about not quitting. I had to face myself. I had to finish. You have to do things just like that when you're sticking with your business."
Once again this summer, Bilyeu and roughly 100 other successful entrepreneurs will descend upon Sun Valley to swap ideas and push their minds and bodies to new limits. What makes them unusual is that they are adherents of a burgeoning movement that they call "Evergreen." For most of them, going it alone uphill with little regard for what others think is a way of life.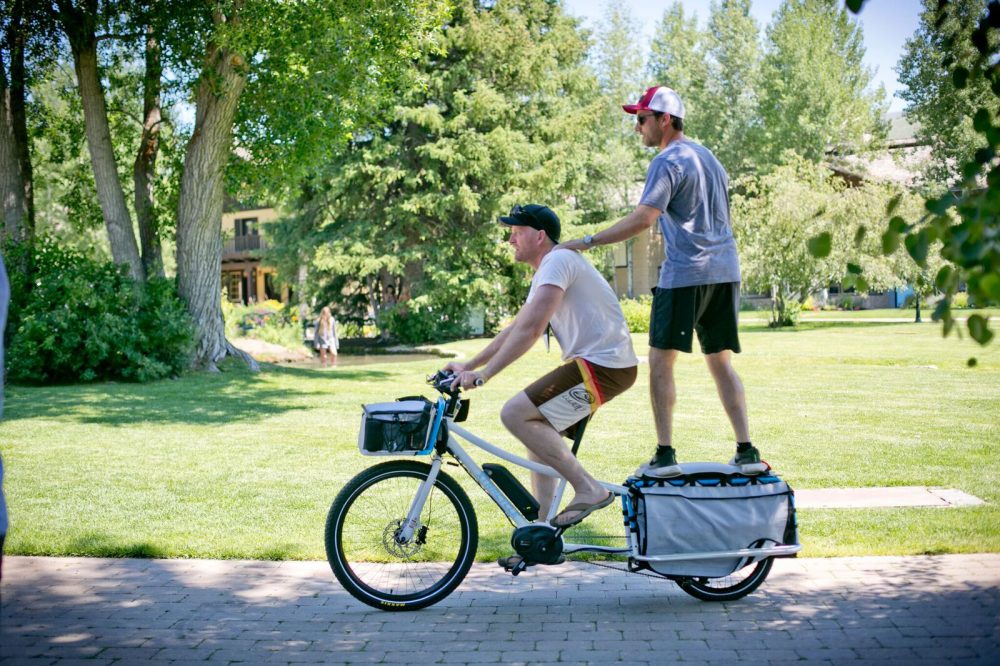 Generally, Evergreen businesses log $5 million to $5 billion in annual revenue and are growing steadily. (In 2014 Bilyeu's El Segundo, California firm, Quest Nutrition, was the second-fastest growing company on Inc.'s 500 List just three years after he and his partners founded it in 2010.) For bankers or venture-capital scouts looking for the next great startup, this annual summit in Sun Valley may seem like a target-rich environment. Here's the rub: no Evergreen owner is seeking a buyer, private equity, venture capital, or an initial public offering.
What gives? Some are put off by the tech-centric growth-at-all-costs mindset of Silicon Valley. Or by Wall Street's fixation on quarterly results and unrealistic quarter-over-quarter earnings growth. Evergreeners are intensely committed to their "people"—employees, naturally, but also their spouses and children, customers, suppliers, and communities. They're keen to see their companies grow and earn profits, but they fret over the hidden damage wrought by too much growth coming too quickly.
It's harder to resolve the conflicts if you're married to Silicon Valley, Wall Street, or other outsider investors. So Evergreen business owners steer clear. As one put it to me recently, they're wary of "the distortions in designing a high-valued exit for outside investors and the aftermath of a sale or public offering." If that means forgoing some growth or wealth or easy profits in the short term, so be it. Evergreeners think in terms of decades, not quarters.
"Wealth generation is a by-product of their success, not the purpose of their businesses," explains Dave Whorton, the man who organizes the conference and coined the term "Evergreen." Ironically, Whorton is a Sand Hill Road veteran. Having worked at Hewlett Packard as a teenager and graduated from Berkeley with an engineering degree, he went to work for Kleiner Perkins Caufield Byers and TPG. He co-founded Drugstore.com and Good Technology before striking out and starting his own seed stage VC firm in Palo Alto in 2005.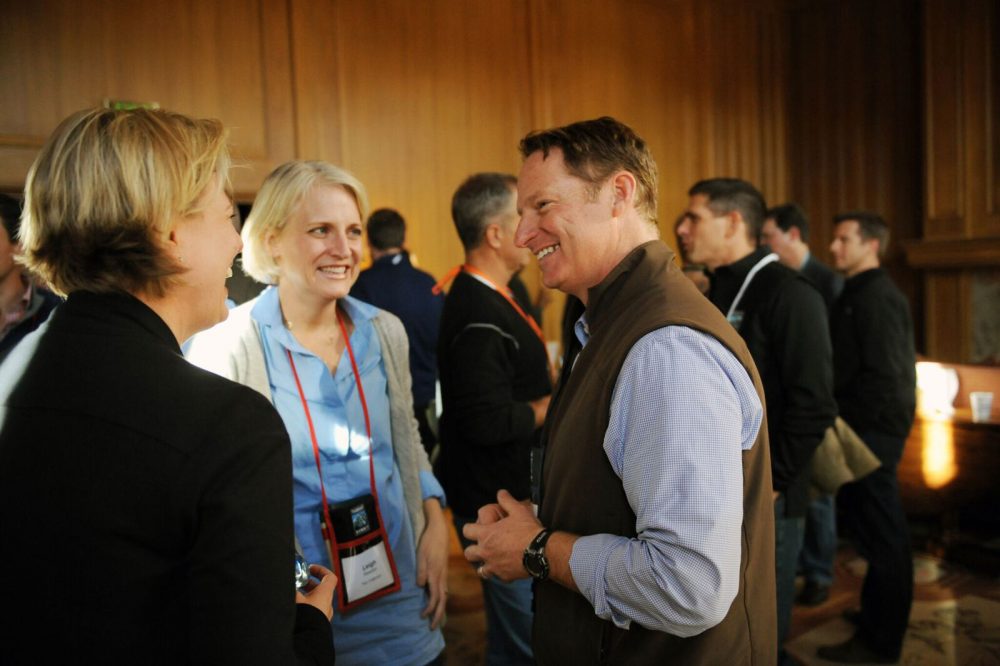 In 2011, Whorton and his wife moved to Sun Valley and enrolled their children in the Community School, a local independent school. He still commuted to Palo Alto every week, but he was discouraged. His industry, rooted in early-stage company building, was increasingly just "chasing the next hot deal at ever-higher valuations," he says. On weekends, he retreated to hikes with his wife, kids, and dog. That's when the idea of fostering the Evergreen movement struck. "It wouldn't have come to me without Sun Valley," he says. "I needed the long walks to clear my mind, to pull away from the excitement and energy of Silicon Valley, to realize there were other ways of thinking about business success."
Whorton started interviewing business owners who owned their firms wholly and rejected the notion of a sale. The first was Jessica Herrin, CEO of Stella & Dot, a direct marketer of high-end women's accessories. Whorton found that she and others like her often felt isolated and struggled to find allies who understood their values and long-term goals. "They lacked a tribe," he says, "that could understand and reinforce their noble, contrarian ideals." Whorton launched the Tugboat Institute to be "a trusted venue for sharing Evergreen best practices and new approaches, allowing them to forge new friendships." The first Tugboat Institute Summit was held in Sun Valley in 2013.
"Most of these people are lone eagles," Whorton says. "Eagles don't normally flock. But in extraordinary circumstances—once a year in Haines, Alaska, for example—they do flock. They get together and amazing things happen."
I first encountered Whorton last year when he hired my firm to help edit the Evergreen Journal. It so happened I was considering a buyout offer at the time, but his energy and advocacy for Evergreen values was so infectious, I rejected the offer and decided I would never consider selling again.
Whorton exhorts his members to seriously consider the similarities between their way of thinking about business and the mindset of mountain folk, adventurers, and pioneers in Sun Valley and places like it. They value things like long-term thinking, careful pacing, self-sufficiency, practical innovations, a deep respect for other people, and a sense of purpose. These values seemed like useful ideals for the Evergreen set, and Tugboat members have adapted some of these into a seven-point code they follow called the Evergreen 7Ps.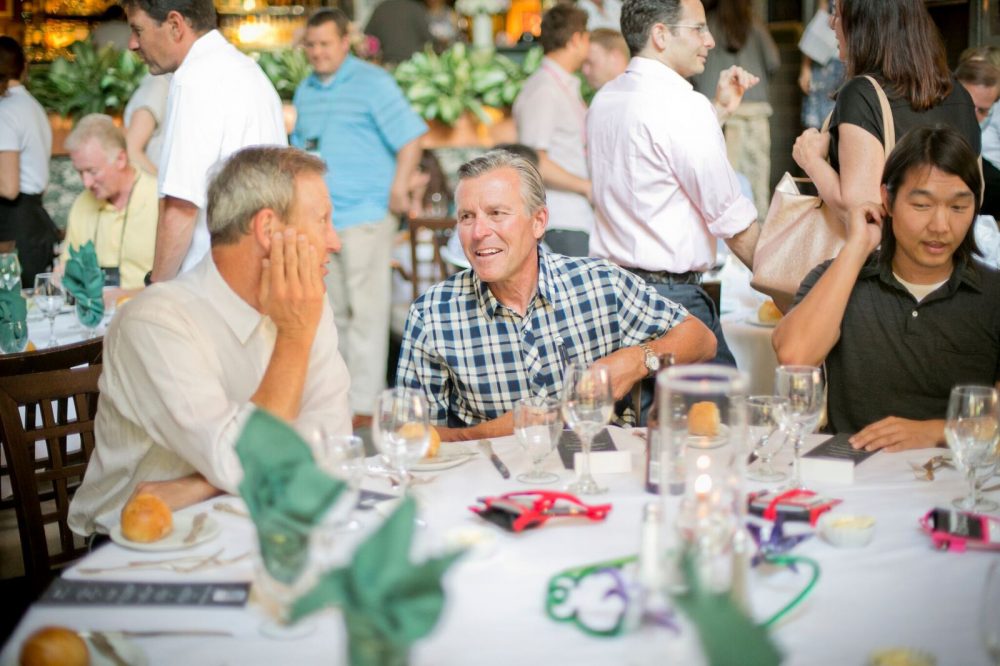 Is building a great company without outside shareholders as risky as climbing to 8,000 meters on a mountain without supplemental oxygen? Maybe. And in Sun Valley last summer Ed Viesturs, the first American to climb all 14 of the world's tallest mountains, advised Evergreeners to balance their passion with a healthy respect for the dangers they were up against.
"Without passion you're not willing to take the time, to roll up your sleeves, and to fight your way to the top," Viesturs said. But the 56-year-old former veterinarian recalled that on his first ascent of Mt. Everest, a three-month climb that he'd spent a decade preparing for, he had to turn around 300 feet short of the summit. "Conditions are telling you to walk away; most people don't," said Viesturs. "That's how people die on the mountain." And going for broke is how many entrepreneurs get, well, broke.
"Life is a series of climbing mountains; every day, every year we are climbing a new mountain," said Viesturs. To experience it, you have to live to climb again.
It was a message that resonated with an exhausted Tom Bilyeu, who finished the entire mountain bike ride on that hot July day last summer. "You have to look for the ascent but also know when it's more about the climb, not the peak," says Bilyeu. "You have to keep that long view and the ability to appreciate the inward challenge of acquiring the skills, building each individual block, and assembling all the blocks."
Was he talking about running an Evergreen company or about learning to live in the mountains? Says Bilyeu: "That's how it's done in both spaces."
Stephane Fitch is the founder and editor-in-chief of FitchInk and a member of the Tugboat Institute. He was one of the weary cyclists who failed to convince Tom Bilyeu to cut his ride short last summer in Sun Valley.
To learn more about the Tugboat Institute, the Evergreen Movement, and the 7Ps of purpose-driven companies, visit Tugboatinstitute.com