A woman before her time. A woman defying her time. The greatest female artist of the west. Many titles have been used to describe Georgia O'Keeffe, but a more accurate title is "one of the defining artists of the modernist movement." O'Keeffe bristled at the qualifier "female" artist. She said, "men put me down as the best woman painter… I think I'm one of the best painters." And this summer, a major retrospective at the epicenter of modern art, The Tate Modern in London, solidifies that assertion. Not that O'Keeffe needed the vote of confidence.
O'Keeffe and her work is firmly grounded in the West; but she didn't only paint the West. Born and raised in Wisconsin, O'Keeffe went to school in Virginia and studied art in Chicago and New York. She lived for a time in Texas, but the urbanscape of New York City and the landscape of New Mexico were not only her homes but also her intimate subjects.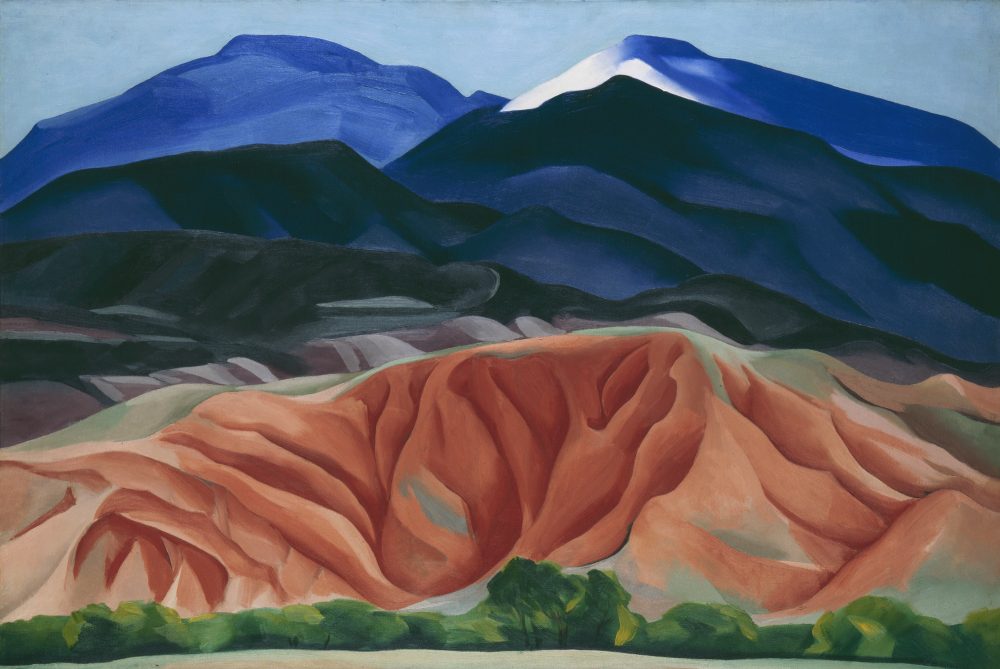 She painted skyscrapers. She painted the desert near her home at Ghost Ranch and her home at Abiquiu. She painted the flowers. The skulls. The cliffs and badlands. She was once hired by an advertising agency representing Dole Pineapple Company to go to Hawaii and paint. Yes, she was a trained artist, but a large part of O'Keeffe's impact stemmed from the way she saw the small things, and the large. It was about paying attention and bringing her intellect, her empathy, her particular brand of vision to the thing. Like O'Keeffe said, "If you take a flower in your hand and really look at it, it's your world for a moment."
The Tate retrospective is curated by Tanya Barson, Curator of the Tate Modern, and Hannah Johnston, Tate Modern's Assistant Curator, in collaboration with Cody Hartley, Director of Curatorial Affairs for the Geogia O'Keeffe Museum in Santa Fe. About the exhibition, Hartley says, "For O'Keeffe, it's been a long time since there was a show this ambitious." Hartley came to the O'Keeffe Museum by way of the Museum of Fine Arts, Boston, where he was a part of the team that installed the 2010 Art of the Americas Wing, which houses some of America's finest art in 53 galleries. About his move to the O'Keeffe Museum, Hartley, whose PhD dissertation was entitled "Art in an Arid Climate: The Museum of New Mexico and the Cultivation of the Arts in Santa Fe," says, "I had long been interested in O'Keeffe and the Santa Fe area. Moving to the O'Keeffe Museum meant that I could have singular focus on a remarkable artist with a great collection. The legacy that O'Keeffe left in New Mexico is important, and her legacy on the Modernist movement is unquestionable."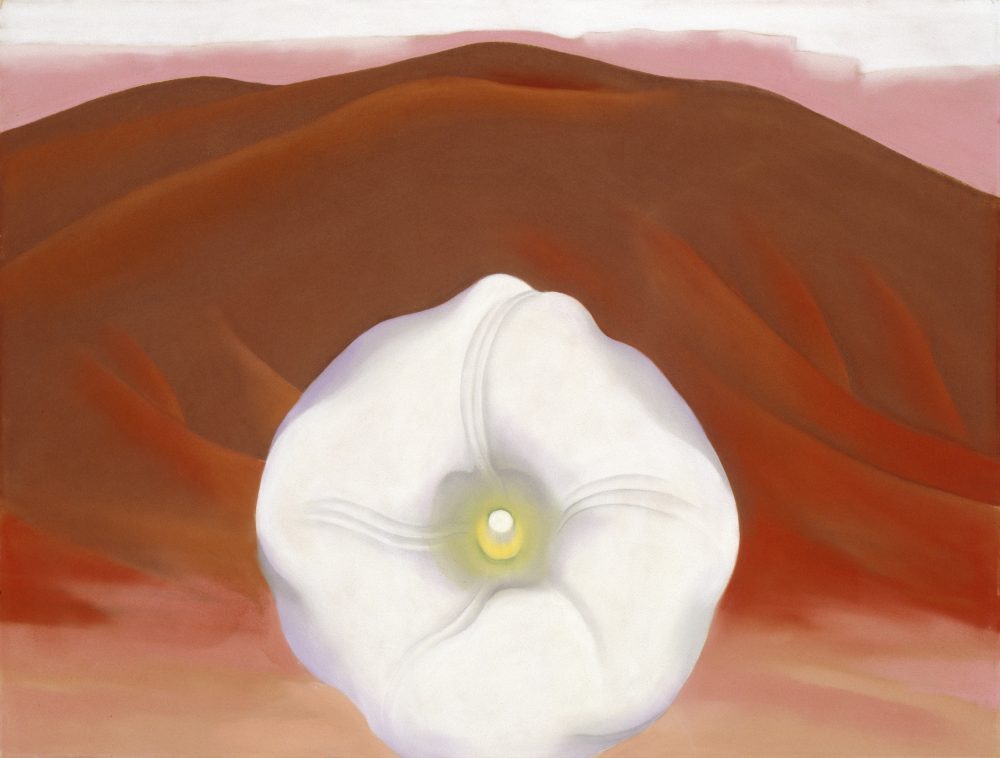 The Tate retrospective brings together over 100 of O'Keeffe's most important works from six decades of her career, including Jimson Weed/White Flower No. 1 1932, the most expensive painting by a female artist ever sold at auction. Yes, even though O'Keeffe didn't want to be limited by designations like "female," it's still worth noting that she broke barriers for her gender. Hartley adds, "O'Keeffe was a pioneer in her use of abstraction to depict the world around her. Her work is not representational; it stems from her imagination. It was radical." That male critics saw overt sensuality in her work irritated O'Keeffe, but Hartley says, "The fact that she was a female making this art is relevant but not the end of the conversation." About the critics always playing the sensuality card, Hartley adds, "She always said, 'If that's what you see in my work—that's about you.'"
After London, the O'Keeffe retrospective will go to Austria and then Toronto. Because none of O'Keeffe's works live in UK public collections, the Tate show is a once-in-a-lifetime opportunity for audiences outside the U.S. to view O'Keeffe's work in person, where the beauty and skill have even more impact than on screen or on the printed page. The exhibition is accompanied by a catalogue from Tate Publishing and will tour throughout 2017.