It's well known that world-renowned Aspen Snowmass serves up unforgettable summer fun in the Colorado Rockies each and every year. This year's season of activities and events includes live music, mountaintop yoga, sunset bike evenings, and a trail running and biking race series. Get the full details on operations and what's new for Summer 2023 below.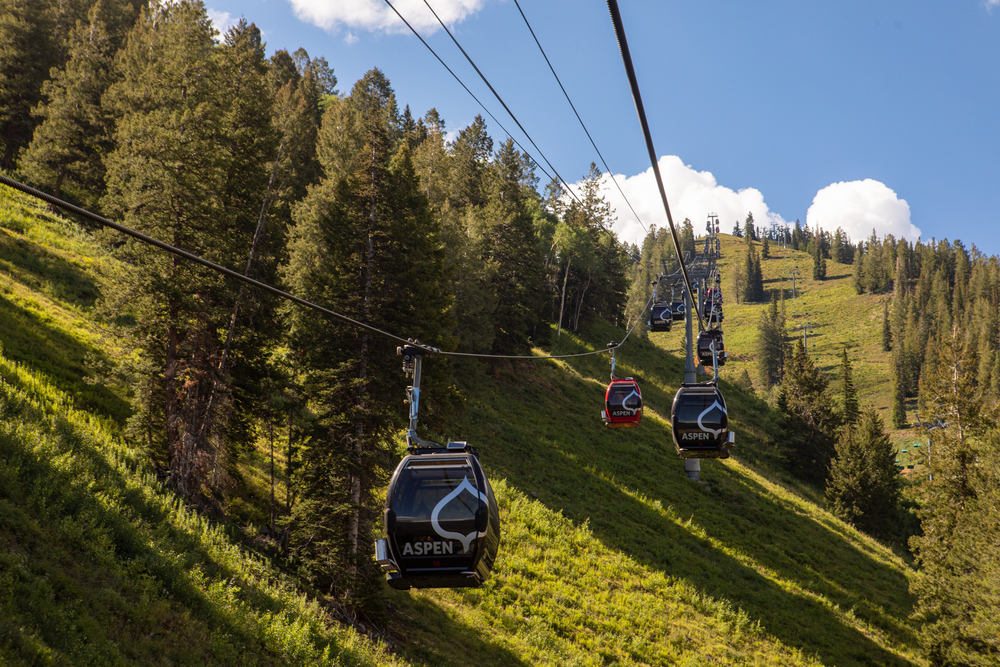 Summer Gondola & Lift Operations
Aspen Mountain (a.k.a Ajax) begins weekend summer operations on the Silver Queen Gondola Memorial Day Weekend May 27-29, and will run on weekends June 3-4 and June 10-11. Daily summer operations will officially kick off June 16 and run until Sept. 4, with operations continuing weekends only through Oct. 1. Silver Queen Gondola operating hours will be 10:00 a.m. – 4:00 p.m. with the last ride down at 4:30 p.m.
Snowmass summer operations on both the Elk Camp Gondola and Elk Camp Chair will take place daily June 21 – Sept. 4 and then continue weekends only through Oct. 1. Elk Camp Gondola operating hours will be 10:00 a.m. – 5:00 p.m. with the last ride down at 5:00 p.m., and the Elk Camp chairlift will operate from 10:30 a.m. – 4:00 p.m. with the last ride down at 4:00 p.m.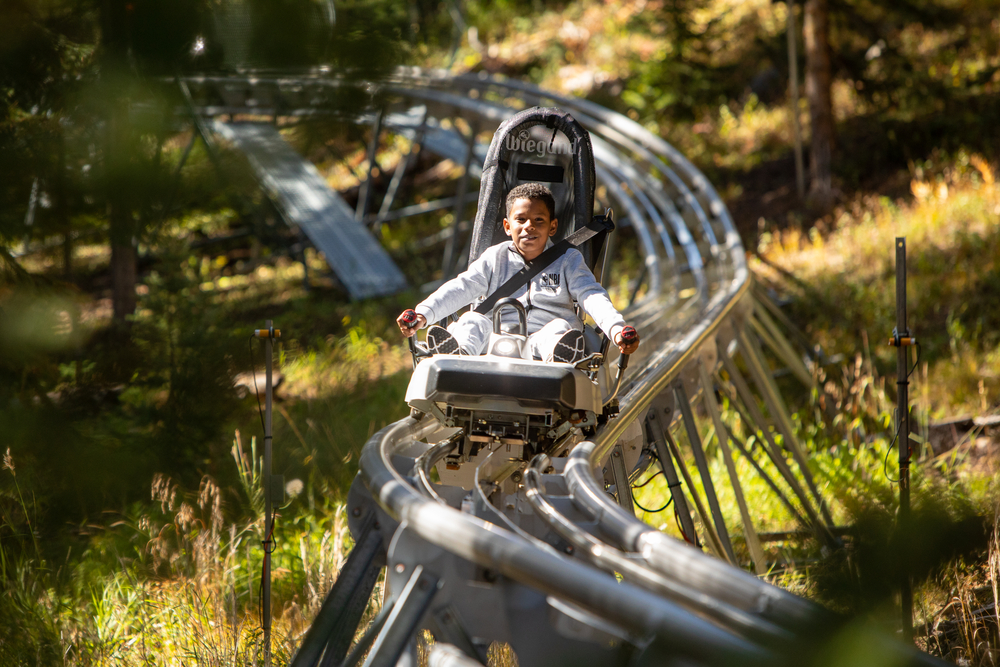 Lost Forest
The Lost Forest is an immersive on-mountain activity center located at the top of the Elk Camp Gondola in Snowmass. Its key features include:
The Breathtaker Alpine Coaster, a 5,700-foot track that winds through the trees of Elk Camp at speeds of up to 28 miles per hour
The Canopy Run Zipline Tour, a three-hour experience featuring seven ziplines, four rappels and two skybridges
The Treeline Trial Challenge Course, which includes five ropes course paths (ranging from beginner to difficult) up to 40 feet in the air
The Rugged Ascent Climbing Wall, 40 feet tall with 14 auto belays and up to 50 routes designed by Eldorado Climbing Walls out of Boulder
Robin's Nest, for the smallest adventurers (children 8 and under) offers a 4-level enclosed net play structure.
Ball Track, new this year is a 150-foot parallel wooden Ball Track, for guests of all ages to race balls through the tracks featuring obstacles and lots of exciting twists and turns.
The Lost Forest also features miles of hiking trails, a high-mountain fishing pond, and disc golf for adventurers of any age. And being at the top of the Elk Camp Gondola, the Lost Forest is immersive yet accessible.
Beginning on June 21, the Lost Forest will operate daily from 10:30 a.m. – 4 p.m. Reservations are required for some activities. For more info and to make reservations, visit the Aspen Snowmass website here.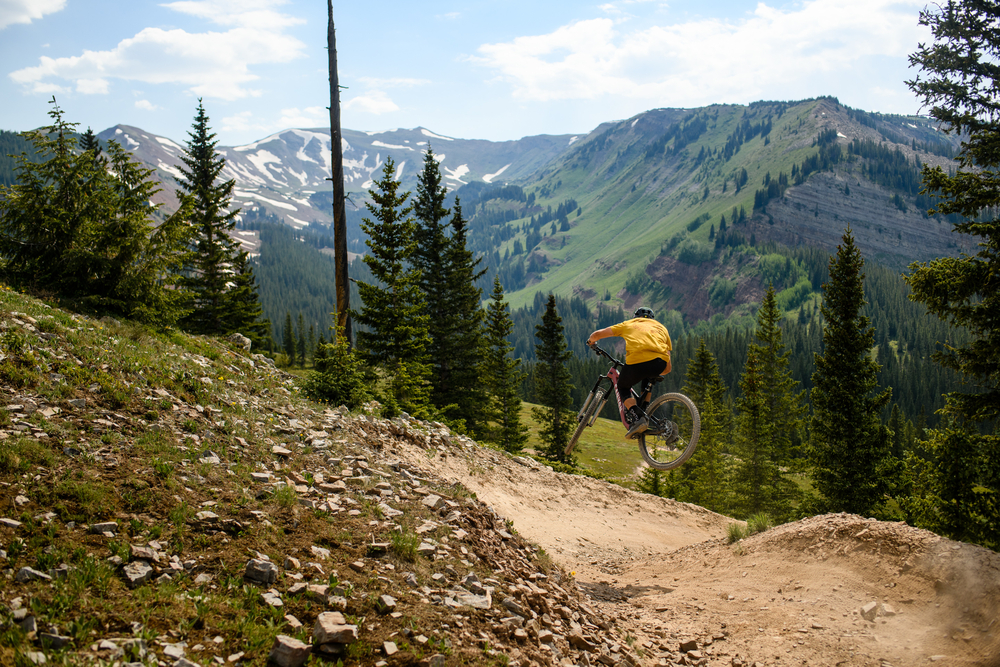 Snowmass Bike Park
The Snowmass Bike Park, which opens on June 21, features more than 25 miles of purpose-built, diverse gravity trails ranging from beginner-friendly and flowing single track to dynamic and challenging technical descents. The lift-access served bike park extends almost 3,000 vertical feet from the top of the Elk Camp Chairlift down to Snowmass Base Village. With the Snowmass Bike Park's extensive range of trails, it provides an ideal on-mountain experience at Aspen Snowmass for families, first-timers, and seasoned riders alike to enjoy the outdoors and explore some of the world's best mountain biking terrain. A full guide to the Snowmass Bike Park can be found here.
The Snowmass Bike Park also provides opportunities to learn from the industry's best bike pros, with bike lessons, clinics and camps available to riders of all ability levels.
The Roaring Fork Valley, home to Aspen and Snowmass, is proud to be designated an IMBA Gold-Level Ride Center, one of only seven in the world and the only Gold-Level Ride Center in Colorado.
The Snowmass Bike Park Tickets are available for $57 for a single-day ticket, and a three-day ticket is offered at $142. Bike Park Season Passes are available for $358. A 50% discounted rate for winter passholders is offered for $179 (Premier, Mountain Collective, Ikon, Alpine, Valley) For more information about tickets and packages, click here.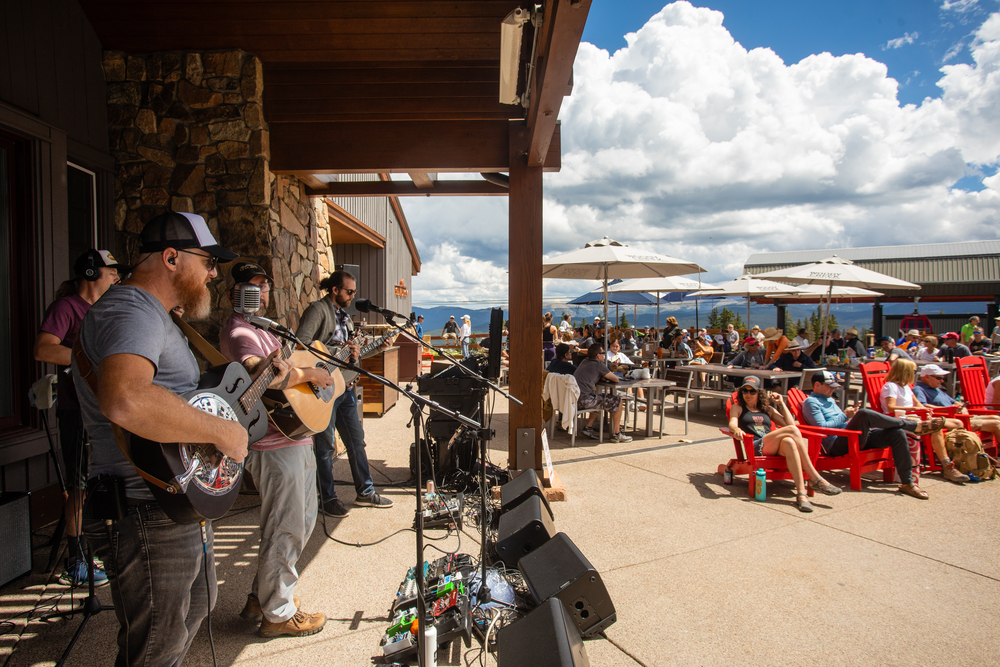 Sunset Tuesdays at Elk Camp + Bonus Bike Nights
Sunset Tuesdays are back at Elk Camp this summer with Elk Camp Restaurant, Snowmass Bike Park, and Lost Forest hosting extended hours on Tuesday evenings from June 27 through August 8, excluding July 4.  The experience includes a complimentary ride up the Elk Camp Gondola starting at 5:00 p.m. to the restaurant where guests can enjoy locally sourced ingredients in a farm-to-table inspired à la carte dinner with full cash bar, outdoor family activities, and live music on the deck.
In conjunction with Sunset Tuesdays at Elk Camp restaurant, the Snowmass Bike Park will host Bonus Bike Nights on Tuesdays, staying open until dusk every Tuesday from July 11 – Aug. 8. Riders can purchase a late arrival ticket for just $44 that is valid from 3 p.m. until dusk.
During Sunset Tuesdays, reservations are required to access the Lost Forest activities, which include the Breathtaker Alpine Coaster and the Rugged Ascent Climbing Wall. Tickets are available for $54 and can be purchased here.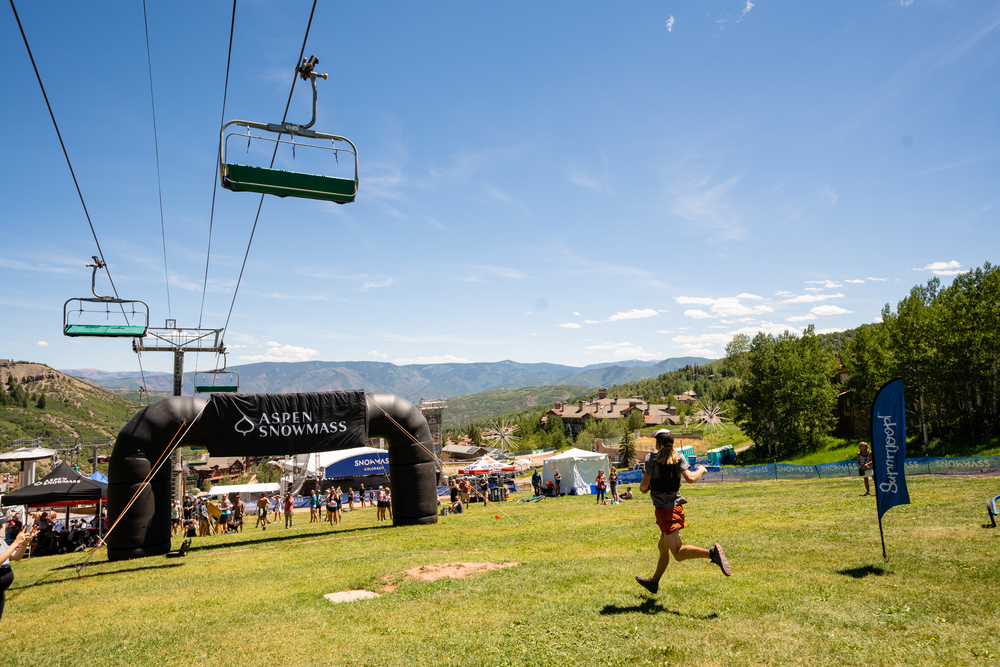 Audi Power of Four Trail Run: July 15
The Audi Power of Four Trail Run will return this year on Saturday, July 15. The race features a series of trails connecting the four Aspen Snowmass mountains, traveling across 50K of terrain and nearly 10,000 vertical feet. Runners testing their limits on the 50K course will begin at the base of Aspen Mountain and finish in the Snowmass Base Village. The event also offers a 25K race along the famed Government Trail, covering Buttermilk and Snowmass mountains, and a 10K option beginning at the Elk Camp Gondola in Snowmass and ending in the Snowmass Base Village. Registration is currently open. Click here for more information and to register for the race.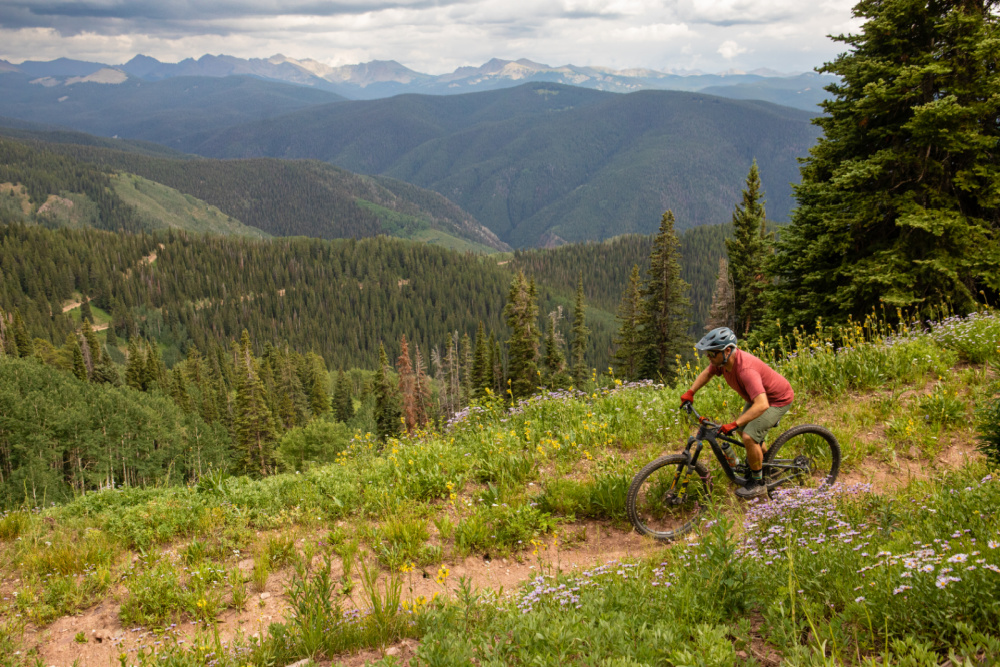 Audi Snowmass 50 Bike Race: August 5
Aspen Snowmass will host the Audi Snowmass 50 Bike Race on Saturday, Aug. 5th, featuring 25 miles of some of the best single track mountain bike trails in Colorado. Divisions will be broken into 50-mile solo racer (two loops), 25-mile solo racer (one loop) and 50-mile teams of two where each rider completes one 25-mile lap. Registration is now open online. Click here for more information and to register for the race.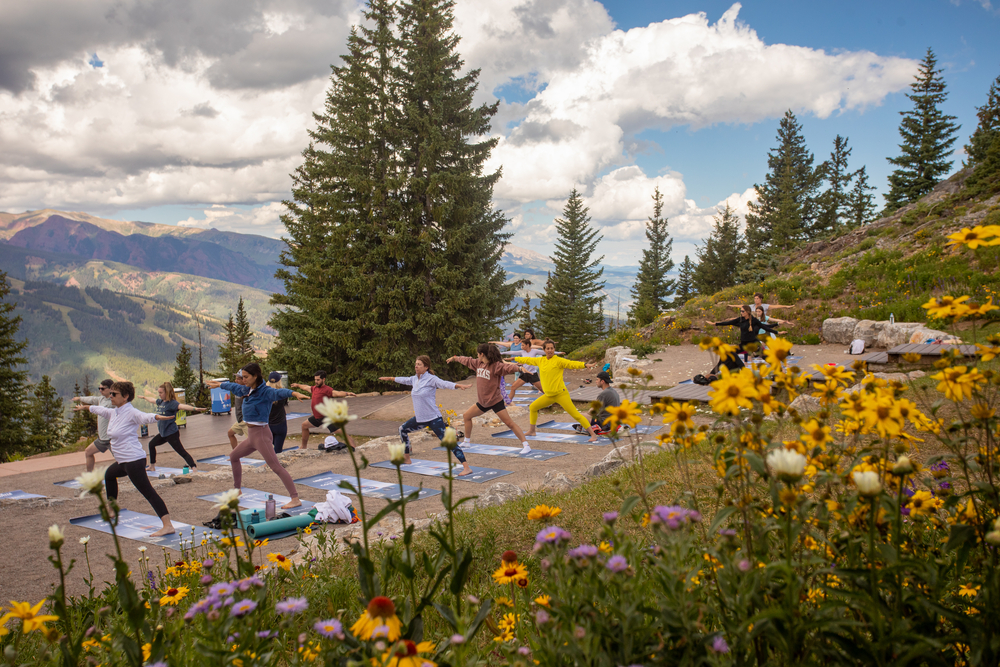 Yoga atop Aspen Mountain
From June 19 through Sept. 1, yoga classes will be offered daily Monday-Friday from 10:30 a.m. – 11:30 a.m. on top of Aspen Mountain. The beginner-style yoga is held outdoors and costs $20 with a portion of the proceeds benefiting the Caring for Community Fund.  The class requires a sightseeing ticket or other lift access to access the top of the mountain. To learn more, click here.
Classical Saturdays and Bluegrass Sundays at Aspen Mountain
Live music atop Aspen Mountain will return this summer on Saturdays and Sundays starting in July. Classical Saturdays on the top of Aspen Mountain kick off on Saturday, July 8, and beginning Sunday, July 18, Bluegrass Sundays will take place outside of the Sundeck restaurant. The events are free with the purchase of a sightseeing ticket. Click here for more information about Classical Saturdays and click here for Bluegrass Sundays.
Snowmass Events & News
Summer in Snowmass Village features something for foodies, yogis, artists, bikers, adrenaline seekers, families, and everyone in between. The Snowmass 2023 summer event lineup features returning local favorites such as the 49th season of the Snowmass Rodeo, the 31st year of the Snowmass Free Concert Series on Thursday nights, the 48th anniversary of the Snowmass Balloon Festival, Heritage Fire, Snowmass Rendezvous, Drishti Beats Yoga & Music Festival, and much more. In addition, summer 2023 sees the relaunch of the Snowmass Ice Age Discovery, bringing the iconic 2010 discovery to residents and visitors in new ways. Summer 2023 also features a new Yarn Bombing Installation, a community-based art project in the trees and on other stationary objects around Snowmass Town Park, and the opening of the new gastropub and music venue The Tavern Kitchen & Bar on the Snowmass Mall. More information on all things Snowmass can be found here.
Summer Passes & Tickets
Summer offerings include the sightseeing Single-Ride Ticket for $35, which includes one ride up and down on either Aspen Mountain's Silver Queen Gondola or Snowmass's Elk Camp Gondola and Chairlift.  The Sightseeing 3-Day Ticket is available for $44 and includes up to 3 days of Sightseeing on Aspen Mountain's Silver Queen Gondola and Snowmass' Elk Camp Gondola and Chair and is valid 3 of 7 days. The Full Summer Sightseeing Season Pass is $167 and offers unlimited full summer lift access May 27-October 1.