Conservation as a Ranching Way of Life
Early on in the Bean family's Idaho lamb adventures, Kathleen Bean would travel around the Sun Valley, Ketchum, Hailey area in south central Idaho, a cooler in hand, selling their family-raised lamb—Lava Lake Lamb—to friends and, eventually, to the area's best restaurants. That's how the buzz got started. Pretty soon, if a restaurant in the area wasn't serving Lava Lake Lamb and you had a hankering for lamb, you might consider changing your dinner plans.
Kathleen and Brian Bean came to Idaho in 1999 from San Francisco, when they purchased Lava Lake Ranch in Carey, Idaho, one hour southeast of Hailey and just over one hour southeast of Sun Valley. About landing in the ranchlands of southern Idaho, Kathleen says, "We had always gravitated to the mountains for backpacking and hiking and wanted to buy a little piece of land in the mountains. Our sights were initially set on Jackson Hole, Wyoming, but we found a ranch in Idaho and the search was over." While the Beans were not necessarily looking to get into ranching or raising livestock, those of us with a taste for lamb are certainly glad they did.
Kathleen had worked for The Nature Conservancy in San Francisco and had served on the board of Marin Organic—an organization that worked to transition more than 90 percent of the agriculture in Marin County to organic. Currently, in addition to being a full-time rancher, Kathleen is also the Associate Rector at St. Thomas Episcopal Church in Ketchum, Idaho, and she serves on the Wood River Land Trust's board. Brian, who has long worked in the world of finance, also brings a background in science, having studied—among other things—botany, zoology, and molecular biology. When they bought the property in Idaho, they had a land-use ethic that informed their Lava Lake vision. They bought the initial property from longtime area ranchers, the Purdy family, and were, as Kathleen says, "Committed to honoring the farming and ranching traditions of the past generations while incorporating conservation efforts and scientific practices" that would best serve the land, their sheep, and the wider community.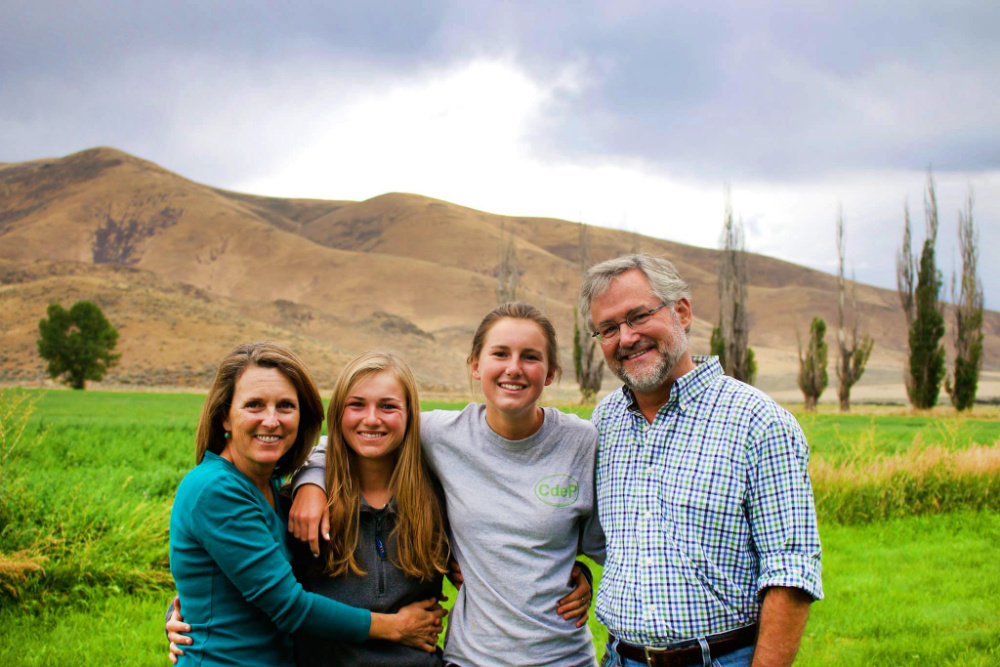 Over the years, Brian explains, the family has purchased a total of six ranches in the area under the Lava Lake umbrella and has permanently protected more than 20,000 acres in conservation easements. "We are a lamb operation, yes, but that is concurrent with our conservation and environmental efforts," says Brian. Today's Lava Lake operation consists of 24,000 acres of private land and 800,000 acres of lands administered by the Bureau of Land Management (BLM), United States Forest Service, and Idaho Department of Lands, plus private leases. Lava Lake covers a large swath of land extending from the Pioneer Mountains with elevations of nearly 12,000 feet to the lower elevations of the Snake River Plain. Lava Lake encompasses a vast area of different terrain and vegetation types including high-mountain, desert, grassland, sagebrush steppe, and lava flows. With such varied landscapes and ecosystems, the biodiversity is abundant and is central to the Beans' vision.
Early on, the Beans enlisted the help of Mike Stevens, who is currently the Washington State Director for The Nature Conservancy. Together, they established the lamb business and a practical model showing that it is possible to produce the products that the market wants—grass-fed, all-natural (no hormones or antibiotics), organic meat (beef and lamb)while integrating formal protected areas with agricultural land use. With Lava Lake they were able to develop practical solutions to the question—How can ranchers produce meat on native range lands with high ecological values while balancing the economic needs of the ranchers with the ecological needs of the native rangelands? Through their work with the Lava Lake Institute and another group that they established with Mike Stevens, Pioneer Mountain Group, they helped catalyze over $19M, largely from the Natural Resources Conservation Service, for conservation funding that protected over 75,000 more acres in the Pioneers.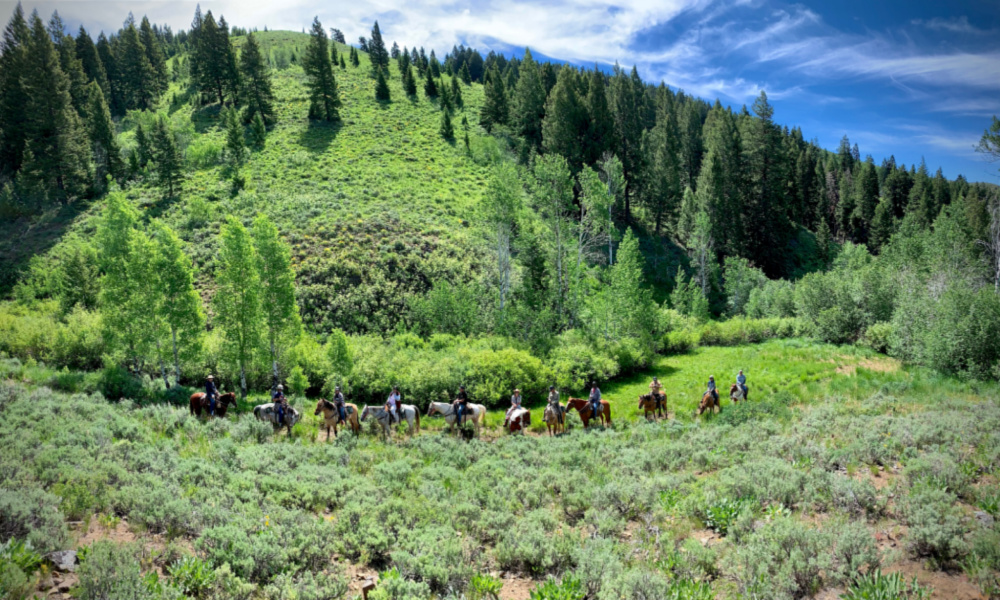 Brian notes that many keystone species like wolf, black bear, mountain lion, elk, and over 100 bird species share the land with them, which is, really, part of the point. Kathleen and Brian have raised their two daughters, Phoebe and Fiona, to share in their vision. Their conservation efforts at Lava Lake and beyond have become a family mission. Both daughters share a love of the land and the wildlife that inhabits the area. They have grown up working the land and sheep, fishing in the famed Silver Creek and other local waters, and feeling at home in the wide-open spaces of south-central Idaho. The Beans are, first and foremost, stewards of the land.
Lava Lake is a special place and both Kathleen and Brian were drawn to the geology that defines it and the history that runs through their lands and the federal- or state-managed lands where they herd their sheep. Lava Lake is bordered on the east and the south by Craters of the Moon National Monument, a special if seemingly desolate place defined by black lava flows that were created over 2,000 years ago by volcanic eruptions. It is a land that was once home to Shoshone and Bannock tribes and that early settlers traveled through on their way to Oregon. Goodale's Cutoff, a section of the Oregon Trail, runs through the heart of their operation.
In order to better deliver on their ethos of conservation and sustainability, the Beans established the Lava Lake Institute in 2004, a nonprofit organization that is dedicated to advancing conservation efforts in the Pioneer Mountains and Craters of the Moon region of south-central Idaho. Lava Lake Institute conducts scientific research on wildlife, ecosystems, and land management practices. The Institute shares information with landowners and land managers, who have a vested interest in being good stewards of the land and who want to make land management decisions that protect natural systems. Recognizing that private working ranchlands are a crucial link between summer and winter ranges for wildlife, the Beans' conservation efforts have benefitted the natural ecosystem. And they are quick to point out that their land conservation efforts have been a part of a larger effort with many landowners and partners who have made the work possible. The Beans have worked closely with other farmers, ranchers and other landowners in the area to help build an even larger section of protected lands.
For Kathleen and Brian, their work—ranching and conservation—is their way of weaving their own stories into the patchwork of stories already written in the history and communities in the area. It is a calling that renders world-class lamb and a legacy of stewardship.