Hot Toddys, warm buttered rum and Coors Light all have their places as quintessential American après ski traditions. But why not cozy up to something different? On a mission to spice up my wind down, I researched the most popular après ski drinks around the world. I took my recipes to the Cornerstone Bar and Grill in Ketchum, where we mixed, tasted and adjusted these cocktails to fit snuggly into our western mountain ski scene. Some were real winners (our twist on France's Panaché will be my new go-to in April) while others were total flops (note to Finland: menthol cough drops and vodka do not, should not and never will mix). With that, a few more winners (and a coffee that probably should have remained Irish), I give you BigLife's 2017 Après Ski Drink Menu:
Panaché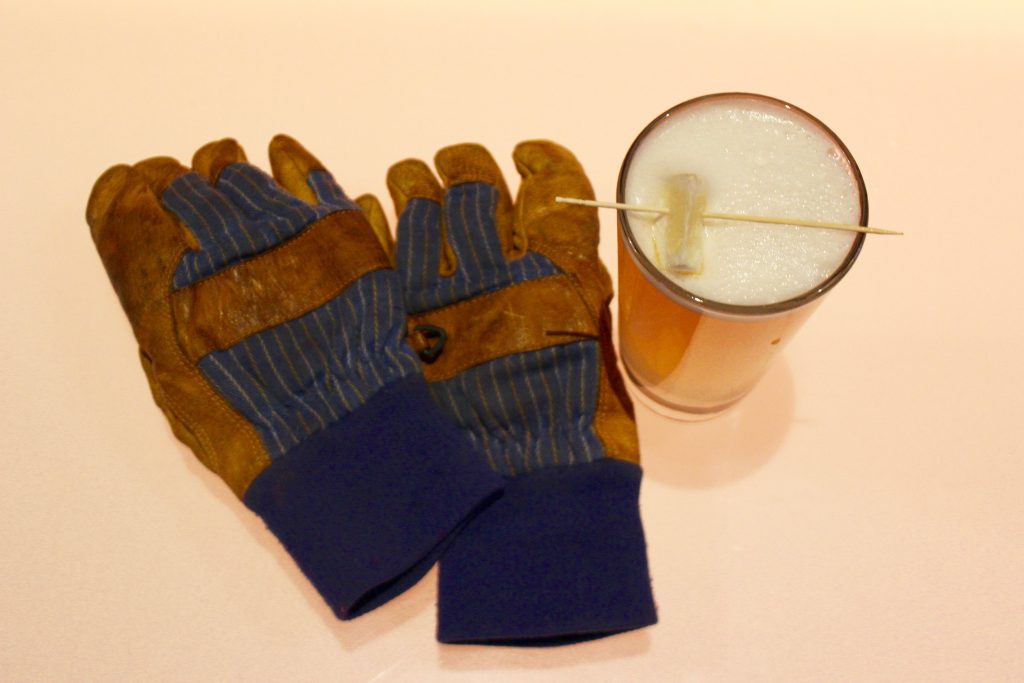 A fancy French word for "Shandy," a traditional panaché consists of equal parts draft beer mixed with carbonated lemonade. The perfect sip for a sunny springtime ski when you're looking for something fresh without the hammer, the panaché has a rocking combination of sweetness and tartness to keep you peppy after a day on the mountain.
The Pioneer Panaché
-1/2 Stella Artois
-1/2 Limonata San Pellegrino
-1 slice lemon served in a pint glass
Rakia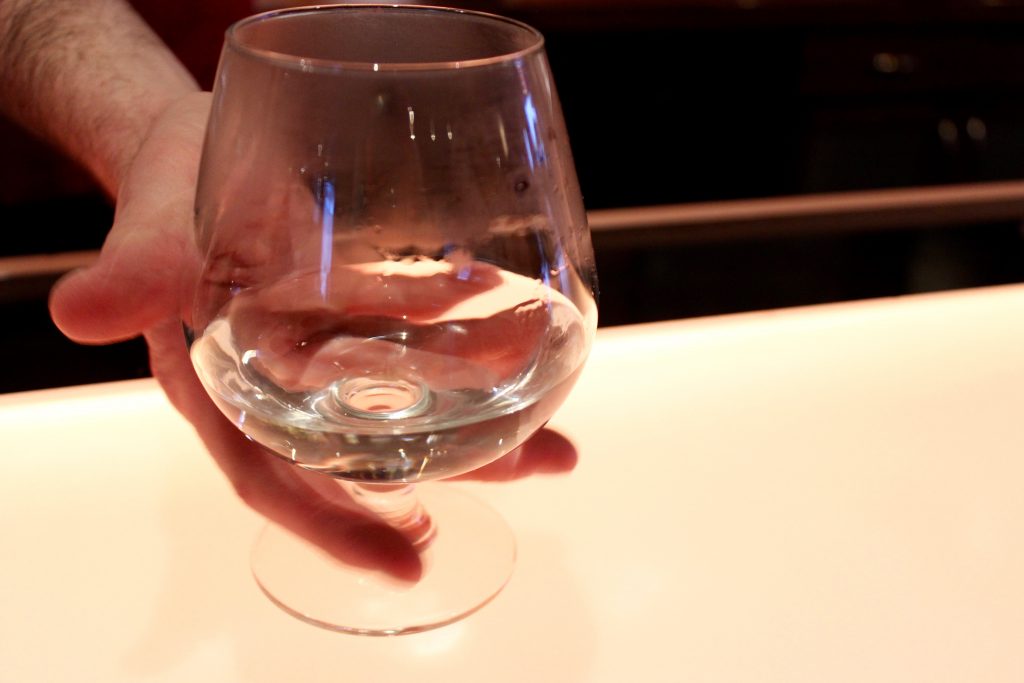 Eastern Europe loves itself some warm flavored brandy. Vruica Rakia is a simple drink consisting of plum brandy, demerara sugar and boiling water. We made do with some Western alternatives (namely pear brandy and simple syrup) and found this strong drink to be a most pleasant surprise. Hot water added to brandy makes the mix particularly fumy, (as evidenced by the wafting of a smell akin to lighter fluid). Once you get the drink past your nose, however, its taste is remarkably smooth and palatable, allowing you taste the fruit in the brandy while soothing your cold insides as you go. Our team voted this drink the best to have post-ski and pre-dinner because of its ability to warm you up while still leaving you the ability to read a menu.
Patrick's Pear Rakia
-2 oz Pear Brandy
-1 tsp simple syrup
-2 oz boiling water
-stirred and served in a snifter
Viex Carré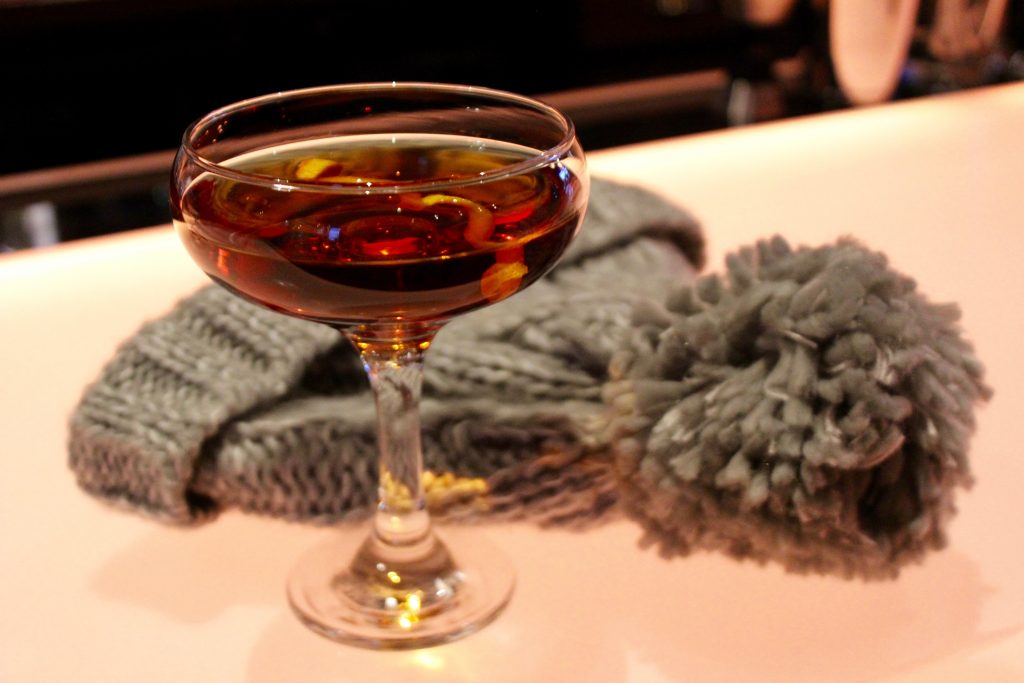 Despite the very French name, this traditional winter beverage is 100% American. Gaining its namesake from the oldest neighborhood in New Orlean's French quarter, this citrusy, tart cocktail is the only bourbon mixed drink I've had that didn't taste too sugary. With a sweet smell reminiscent of Coca Cola and a tendency towards being a great conversation starter (the jury is out on whether or not its vessel was designed to replicate Marie Antionette's…anatomy), this drink is perfect for group après ski occasions. Paired with a Western bourbon, this southern gem finds its home in the Rockies, and your hand.
Viex Carré
-3/4 oz Rye Whiskey
-3/4 oz Cognac
-3/4 oz sweet vermouth
-1 tsp Benedictine liqueur
-1 dash Peychaud's bitters
-1 dash angostura bitters
-served straight up in a champagne saucer with a lemon twist
Bourbon Mountain Coffee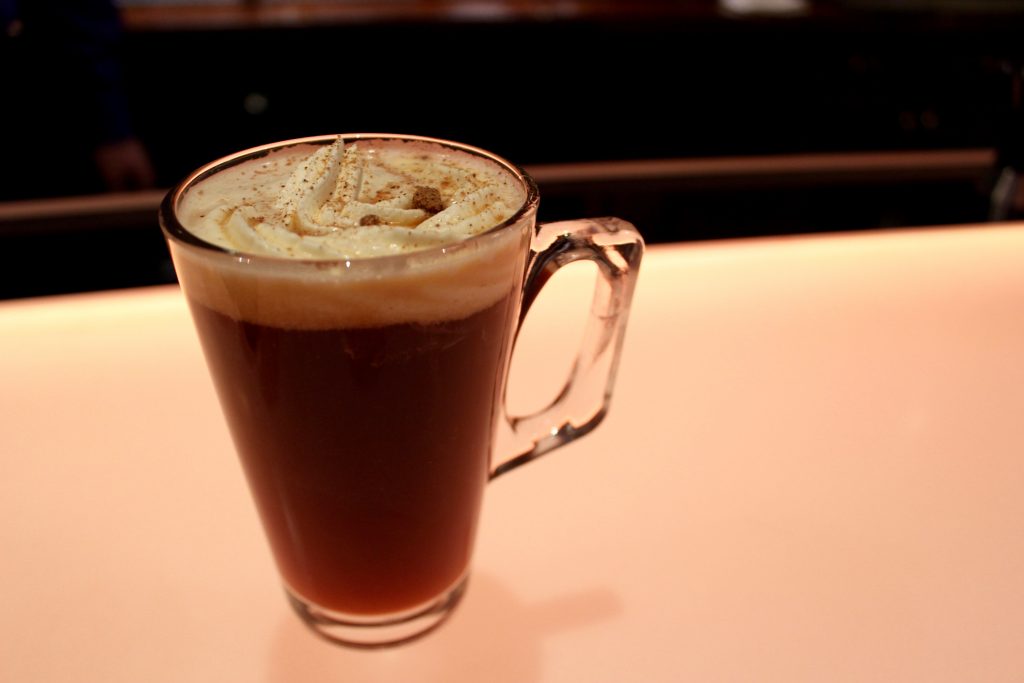 As I said in the intro, this mountain spin on a timeless classic probably should have remained Irish. Regardless, no one can argue that a boozy mug of Joe with liquid and whipped cream, sugar and a sprinkle of cinnamon isn't worth your time, regardless of which alcohol it carries. In particular, we voted this drink a go-to before a dinner with the in-laws, or any other occasion that calls for an adult beverage that doesn't dull your spunk.
Bombardino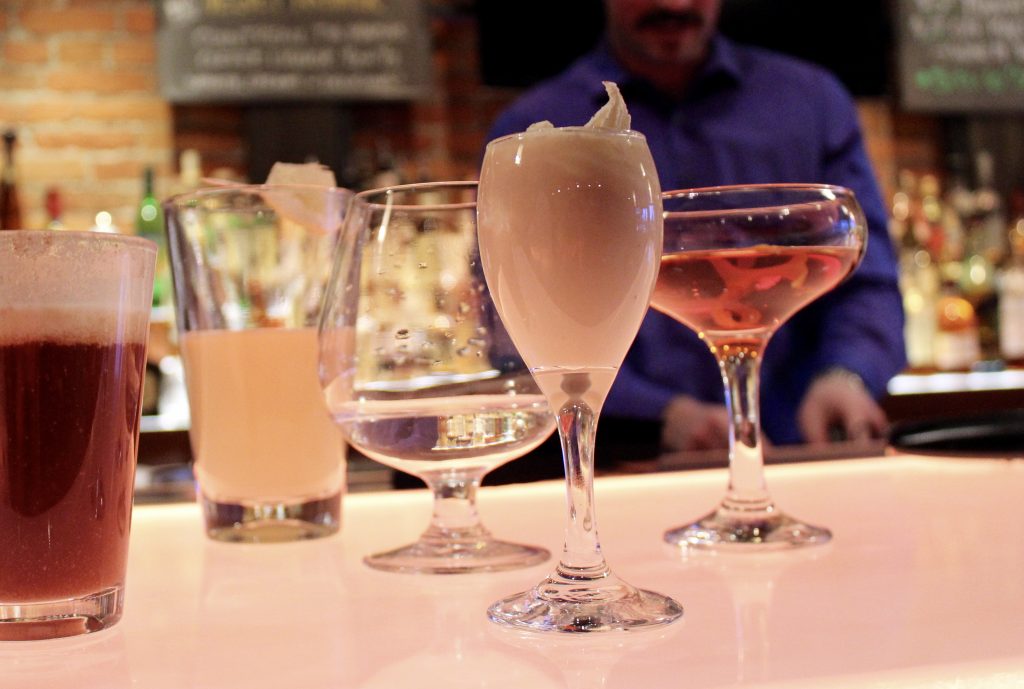 "Every sip I take, I like it more," said my tasting companion about Italy's famous little bomb. Her sentiment wasn't all that surprising, considering that the Bombardino is equal parts brandy and Advocaat (which, it should be noted, contains more brandy…). Hats off to gli Italiani who can handle such a punch after a long day on the slopes. Here in America, however, where the oxygen's thin and the air dry, we concocted a Piccolo Bombardino (aka little, little bomb). Replace Advocaat with eggnog and adding baking spices to take off the edge a little. Maintaining the creamy texture and smooth finish of its ancestor, our Piccolo Bombardino resembles a treat found in many-a-winter party, and had us feeling quite festive.
Piccolo Bombardino
-1 part brandy
-2 parts eggnog
-cinnamon nutmeg whipped cream
-served warm or cold in a sifter
Velvet Hammer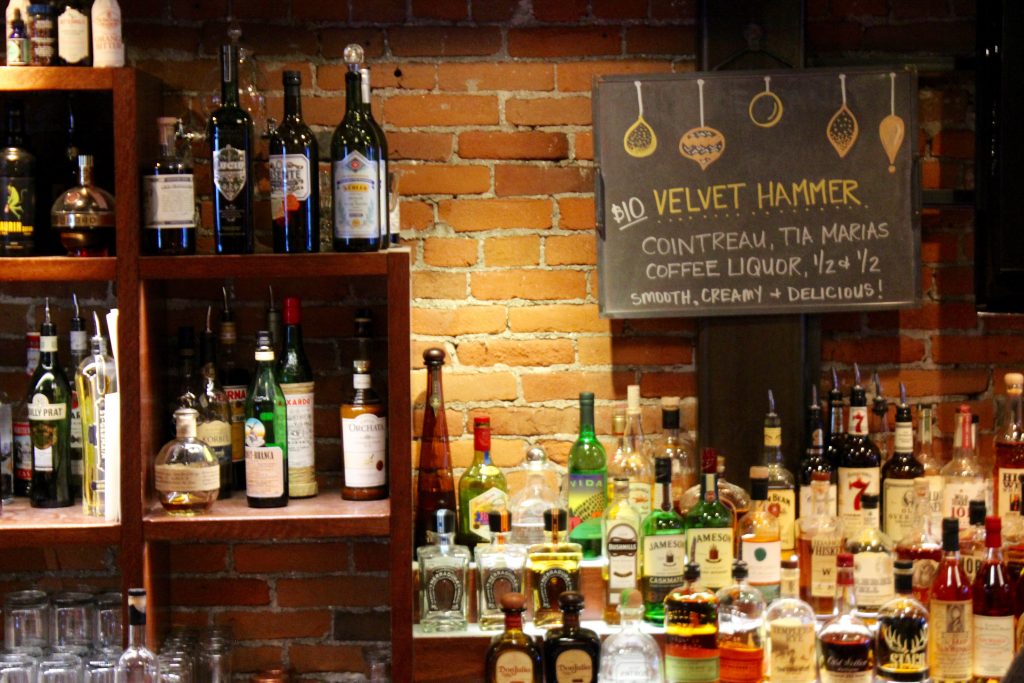 Born in the mountains and on special at Cornerstone, we had to try this last twist on a classic winter drink. Like a white Russian but with a spicy finish, this cocktail was our favorite because it embodies the majestic, elusive mix of creamy and light. This would be my choice in the morning or early afternoon, after a few great runs and before a few more, but with a weary understanding that one will be enough to avoid the hammer in its name.