BigLife's Guide to Backpacking
Robert Moor begins his book, On Trails: An Exploration, with a simple statement: "Without trails, we would be lost." Aside from being paths that lead us to our destinations, trails act as guiding connections between places, people, and time. No matter how rambling, well-forged, or dusty, a trail exists because someone else (human or animal) needed to get where you're going. Moor argues that by stepping onto the trail, you share in the journey of that path and become part of its history. He says that while we glorify trailblazers, it's the followers who keep trails alive and continue to add to the collective story.
The beauty of backpacking is that it doesn't take any special athletic ability or skill. While some may be shooting for high peaks along a point-to-point high-mileage adventure, others might prefer an easy hike to a beautiful alpine lake. Whichever type of adventurer you are, there's something to be said about packing up and leaving the world behind. Moor puts it best when he writes, "In bewildering times—when all the old ways seem to be dissolving into mire—it serves us well to turn our eyes earthward and study the oft-overlooked wisdom beneath our feet." Oh, also, you can pack in chocolate (and now, cocktails—more on that later).
If you've been dreaming of adventuring by foot through the Mountain West, here's a guide with backpacking how-tos—nuggets of knowledge provided by experts and accumulated through many years of avoiding the real world and choosing the trail instead.
How and What to Pack
Think about packing your bag like filling a glass with rocks and sand. In order to fit things efficiently, you should start with the big stuff and fill in the cracks with the smaller stuff. The key to comfortable and efficient backpacking is avoiding the "Jed Clampett-Beverly Hillbilly" style of packing. TRANSLATION: No hanging and swinging gear on the outside of your pack. And no taking everything but the kitchen sink. When you pack, you're going for comfort and convenience. Here's your typical packing list for a spring/summer excursion and where you should pack it in the pack. We're starting from the bottom of the pack and moving up and out.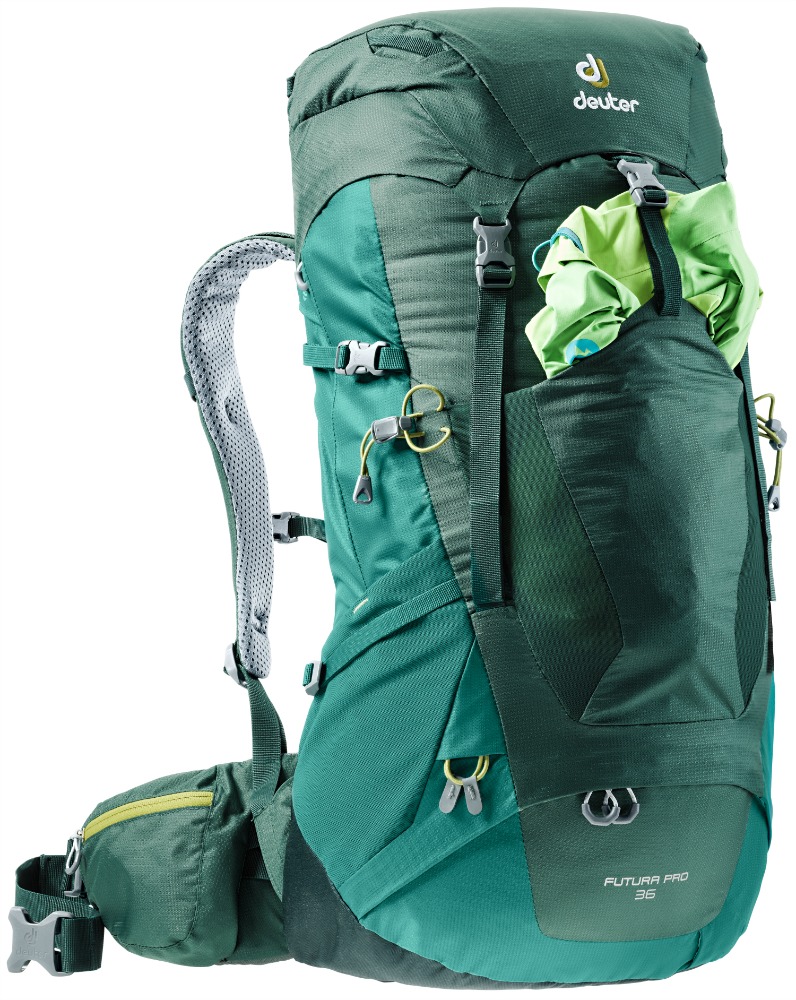 MAIN COMPARTMENT
• Sleeping bag, packed in a waterproof compression sack. Put it at the bottom of your pack. Some packs have a separate sleeping bag compartment at the bottom.
• Sleeping Pad. Pads these days pack up small and tight. Goes in pack after sleeping bag.
• Shelter. Tent should go low in the pack near the small of your back.
• Cooking equipment. The smaller and more stacked your cooking gear, the better. Put this just above the shelter.
• Apparel. Pack your clothes in separate stuff sacks to keep your pack organized. Small sacks for underwear and base layers, another for your shorts/pants (pants with zip-off legs pull double duty), shirts, etc.
• Food bag. This should be near the top of your pack so that you can access your food during the day.
• Puffy. Yes, even in the summer, we take a lightweight puffy coat with us. Put it at the top of your pack so that it's accessible when you stop for a break and need to layer up.
• Flip Flops, for camp. You'll want to get out of your hiking shoes/boots and you might be near water.
TOP LID
• First Aid Kit—either pack your own or take the easy route and go with an Adventure Medical Kit. The pros have packed it, enough said. Also, it includes a Guide to Wilderness Medicine book to help guide you through your backcountry medical situation.
• Travel essentials. Knife, safety whistle, headlamp, maps, compass, hat, hydration tablets, water purification pump, personal items (toothbrush, toothpaste, lotion, sunscreen, bug spray).
THE "STUFF IT" POCKET (OUTSIDE POCKET)
• Rain jacket
• Water filter
• A few munchies
OUTSIDE POCKETS
• Water bottles
How to Choose a Backpack
You're going to be carrying everything you take with you on your back, so it's a good idea to think about what kind of pack you need.
Size does matter. How much are you willing to leave behind? How many days are you going? For overnight, less than 35 liters should be a big enough pack. For a weekend trip, a 35- to 50-liter pack should be plenty for some food, cooking equipment, the essential clothes, first aid, and water purifier. For a multi-day trip, 50 to 75 liters allows room for more food and a few more items of clothing.
Frame. Internal or external? It's really no longer a question. External were the packs you might have started with, but today, the internal frames are the way to go. Internal frame packs tend to be lighter weight and lower profile than external frame packs, making them more functional in tight spaces. And you carry the load closer to your body with an internal frame, improving balance and mobility.
Multiple Access Points. Does your pack have a sleeping bag compartment? A way to access stuff in the middle of your pack without unpacking the entire bag? These are common features on newer packs and we highly recommend them for ease and convenience. However, the more organizational aspects a bag offers, the more expensive it will be. If you go for the simpler models, you can opt for stuff sacks to help you keep your items organized.
Padding and ventilation. Try your pack on and make sure the strap padding is enough for your needs and that there is a nod to ventilation to keep you cool on a hot trail.
Try on your pack. Have the knowledgeable people in the store help you size it correctly.
Now, load it up and get out on the trail.
Our Picks For Our Packs
Sea to Summit Alpha 2 Pot 2.2 Cookset
Includes all the essentials and stacks nicely for easy packing.
$89.95, seatosummitusa.com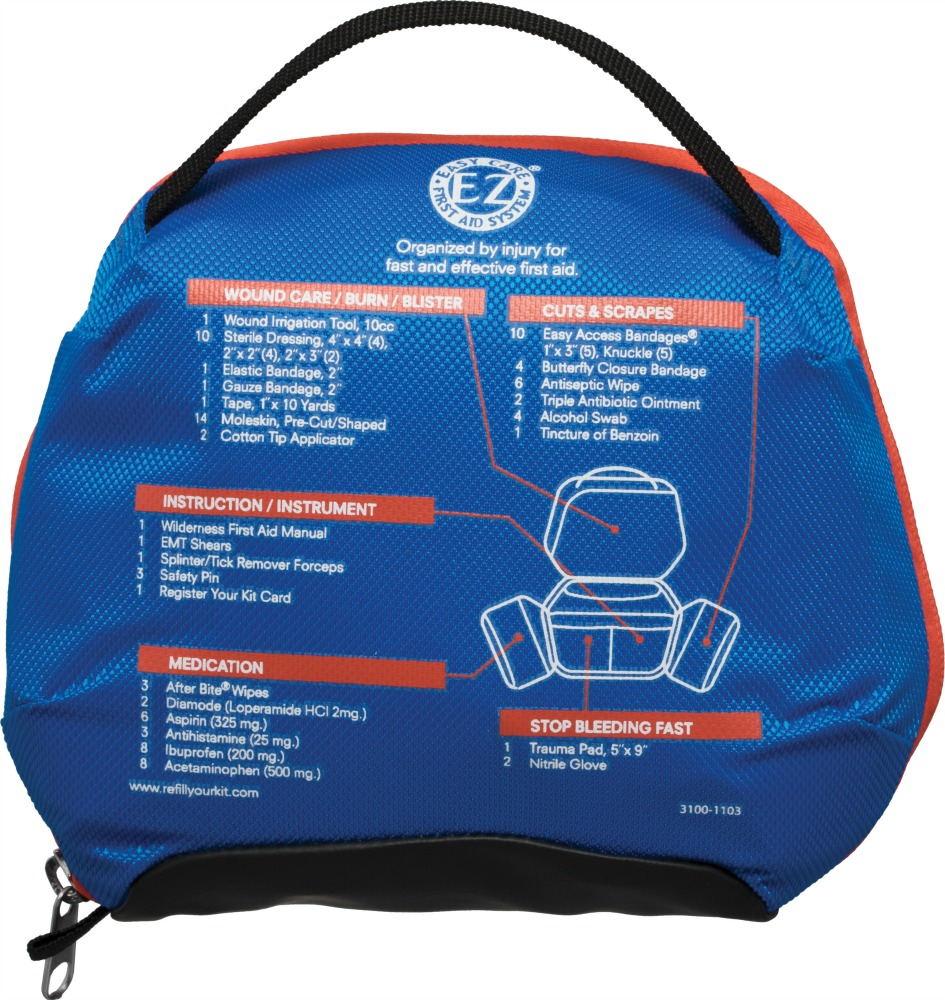 Adventure Medical Kits
Takes the guesswork out of putting together your own first aid supplies and it comes with a handbook.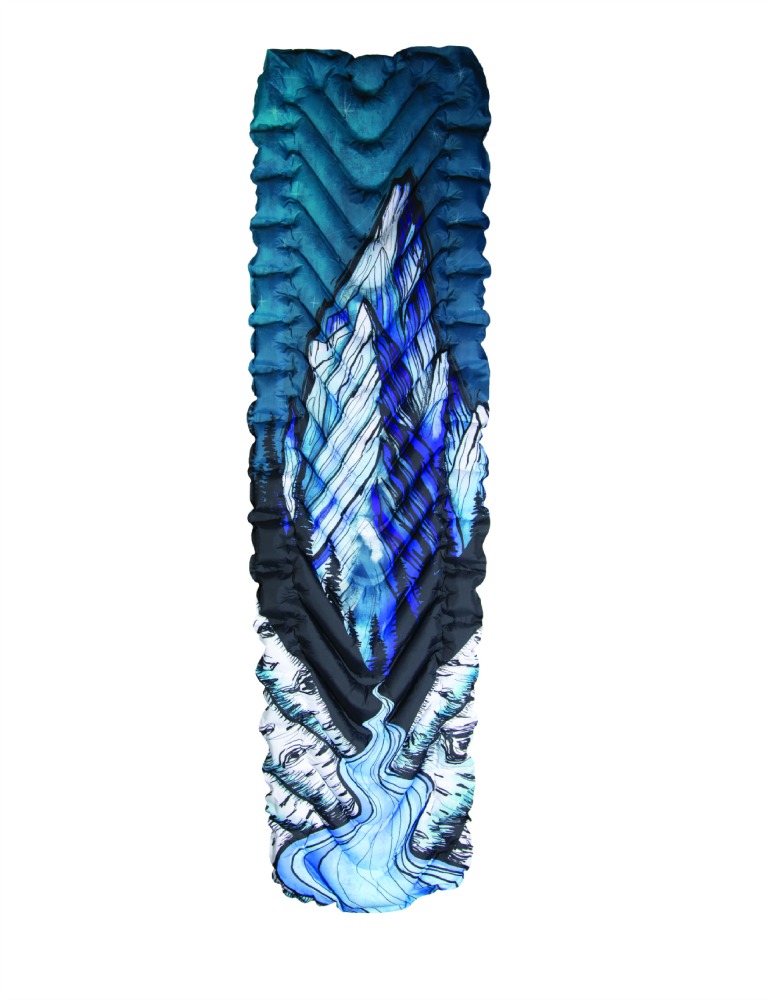 Klymit V Ultralite SL Sleeping Pad
Features artwork by Jackson Hole-based Kelly Halpin and a tapered design that keeps it light for backpacking.
$119.95, klymit.com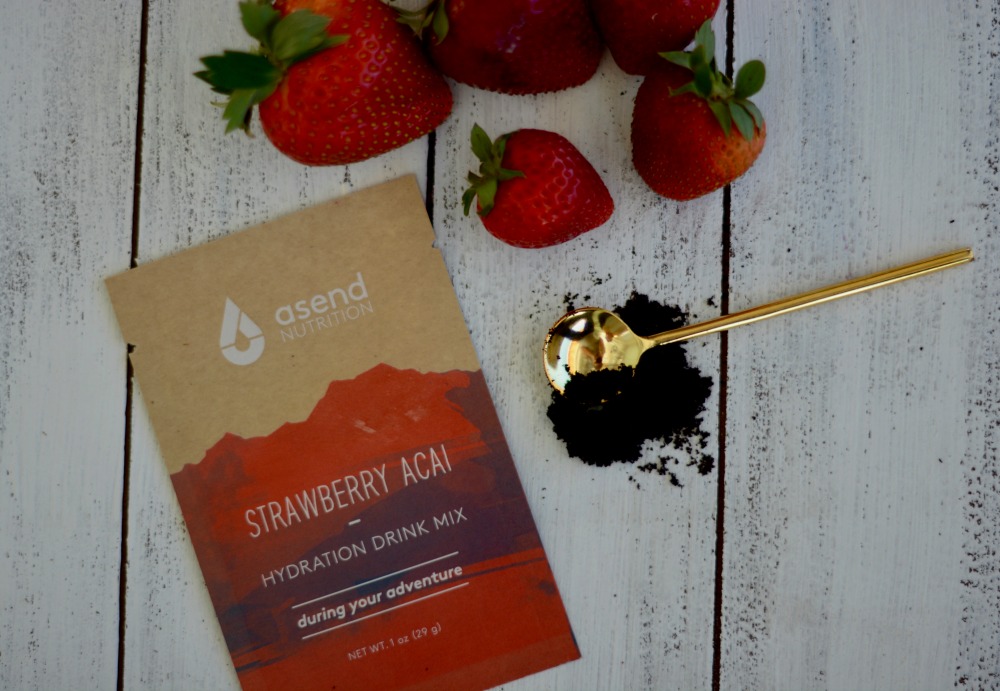 asend Nutrition
asend (a Park City-based company) offers hydration and recovery supplements that are made with all-natural ingredients. Real fruit flavors these babies, not chemicals. So, you get Strawberry Acai, Lemon Blackcurrant, and Cranberry Tart Cherry, chocolate spice drinks that taste as they should—fresh and chemical-free.
8-pack of single servings  $14.50, asendnutrition.com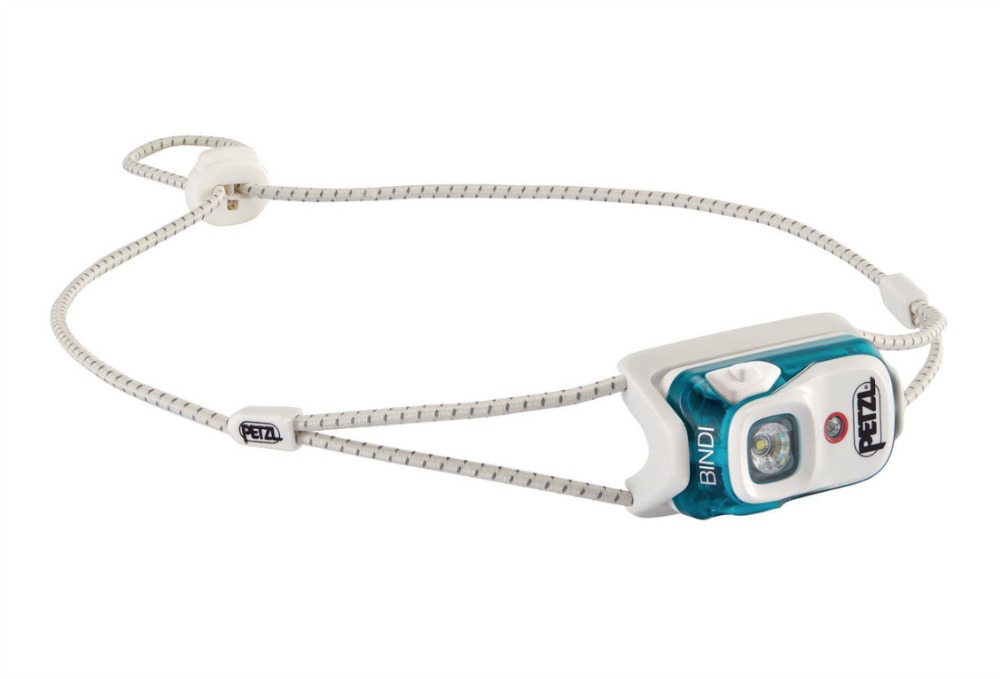 Petzl Bindi Headlamp
Ultralight (1.2 oz) and powerful (200 lumens), the waterproof Bindi has three settings (200L, 100L, 5L), a rechargeable lithium battery (via a micro USB port), and a simple headband that adjusts with a toggle. Once you hit camp, head out for a nighttime run or after-dark paddle board with the Bindi.
$59.95, petzl.com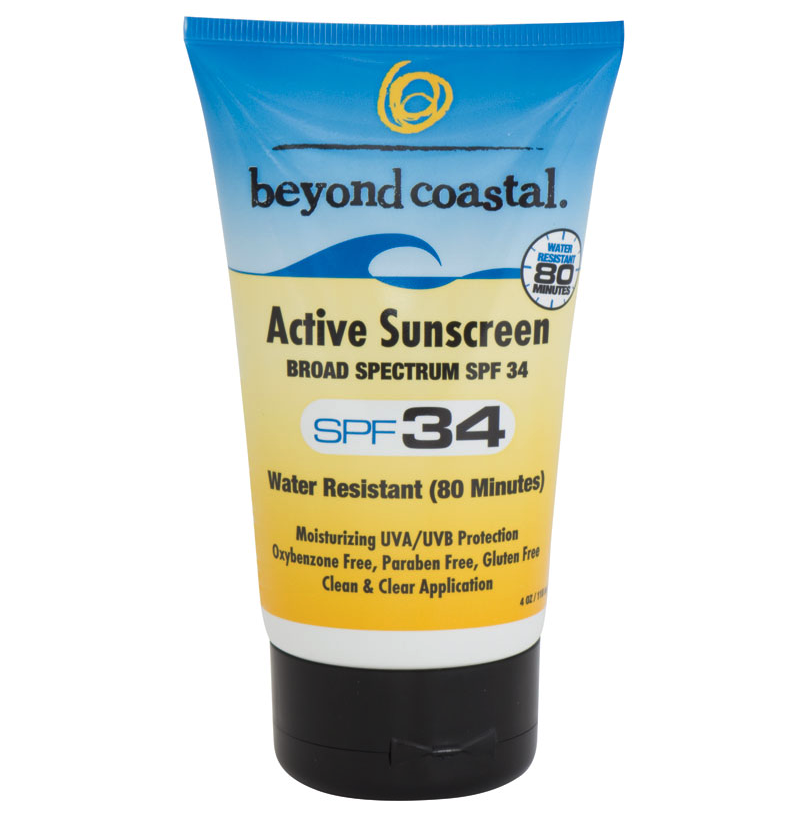 Beyond Coastal Sunscreen
Born on the water and in the mountains, Beyond Coastal is a sunscreen perfected BY athletes ON athletes, not animals. Your sunscreen needs to hold up to your activity level and your elevation gain.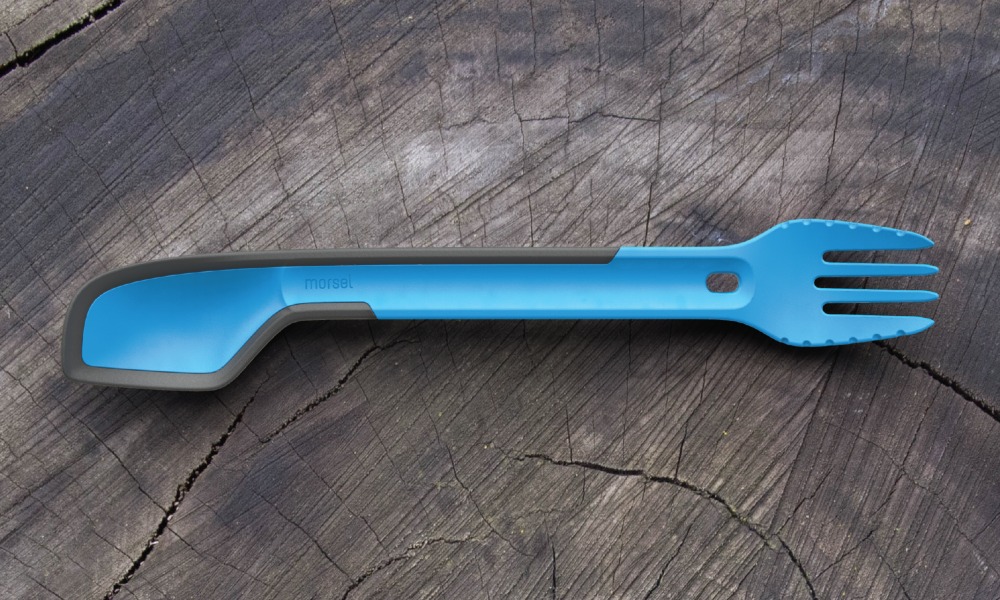 Morsel Spork
The asymmetrical shape and extended length are two key features that make this full-size fork a must-pack utensil. Other bonus points come for the cutting edge and scraping edge. The Morsel Spork reaches down to the bottom of your MRE bag to scrape the last yummy bits of yogurt and granola, and it digs out rice and beans from tight corners. BPA-free.
$12, morselspork.com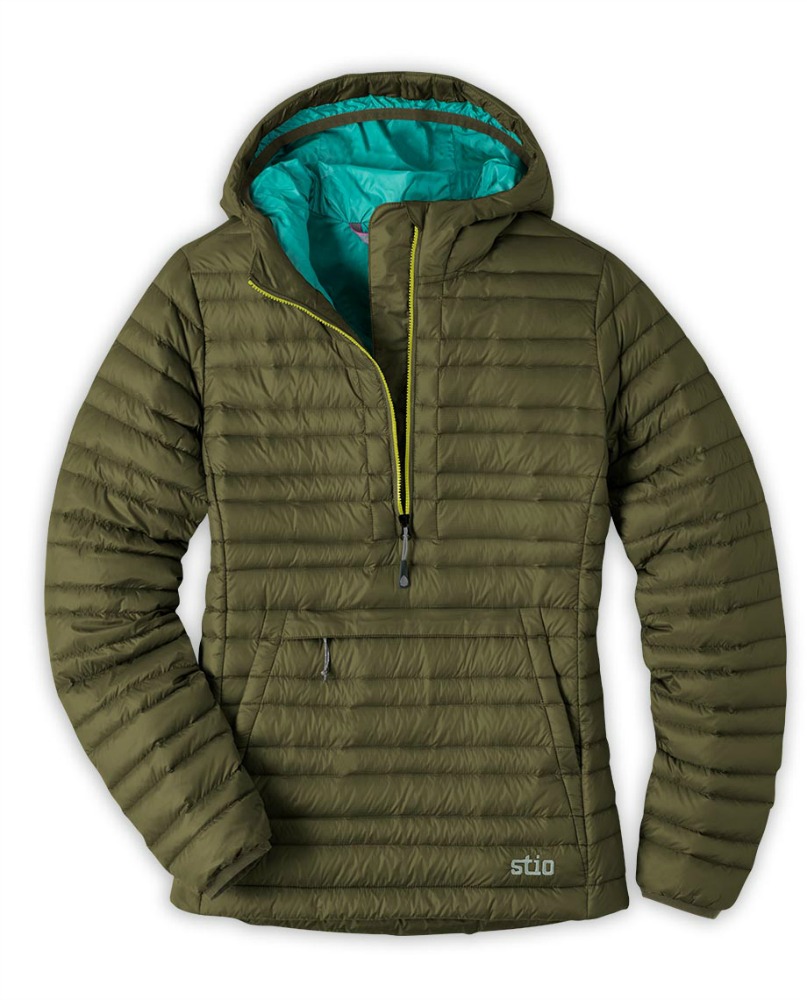 Stio Pinion Down Pullover
Forget the cotton hoodie. Instead, take this lightweight, hoodie-style puffy with you everywhere. The Pinion Down Pullover is an essential for backpacking because it cools down at night and you don't want to have to hit the hay early because you've got a chill.
$249, stio.com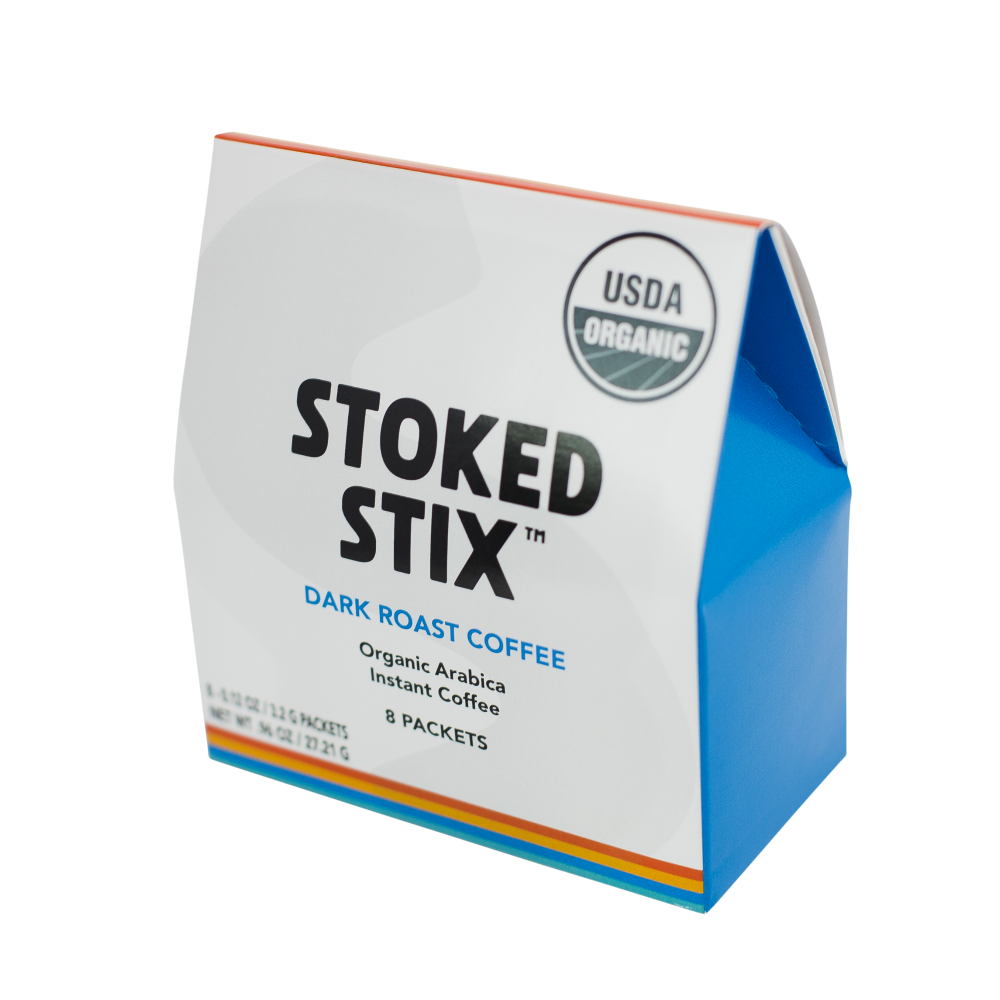 Stoked Stix
Forget the French press. You can pack light without sacrificing your coffee standards. 100% certified organic and tasty. Add hot water and stir.
$9 for 8 single-serving packets, stokedroasters.com
How to Enjoy the Moment
Are you one of those people who gets into camp and immediately starts a to-do list? Do you assign jobs, make plans, and generally try to control everything about the camp experience? If so, we suggest that you stop. Just stop before you delegate yourself off the island. Learn to live in and enjoy the moment. The food will get cooked. The water will get boiled. And the kids will not be eaten by bears (most likely).
How to enjoy the moment:
Take a deep breath.
Look around you and take in the scenery or views.
Find a quiet place to sit.
Take your camp chair to that quiet place. Take a book. Don't take a book. It's entirely up to you. But we like to fix a cocktail (more on that later) and have a book in case, a. We want to read it or b. Someone tries to come up and start delegating to us. It's always a good idea to look occupied.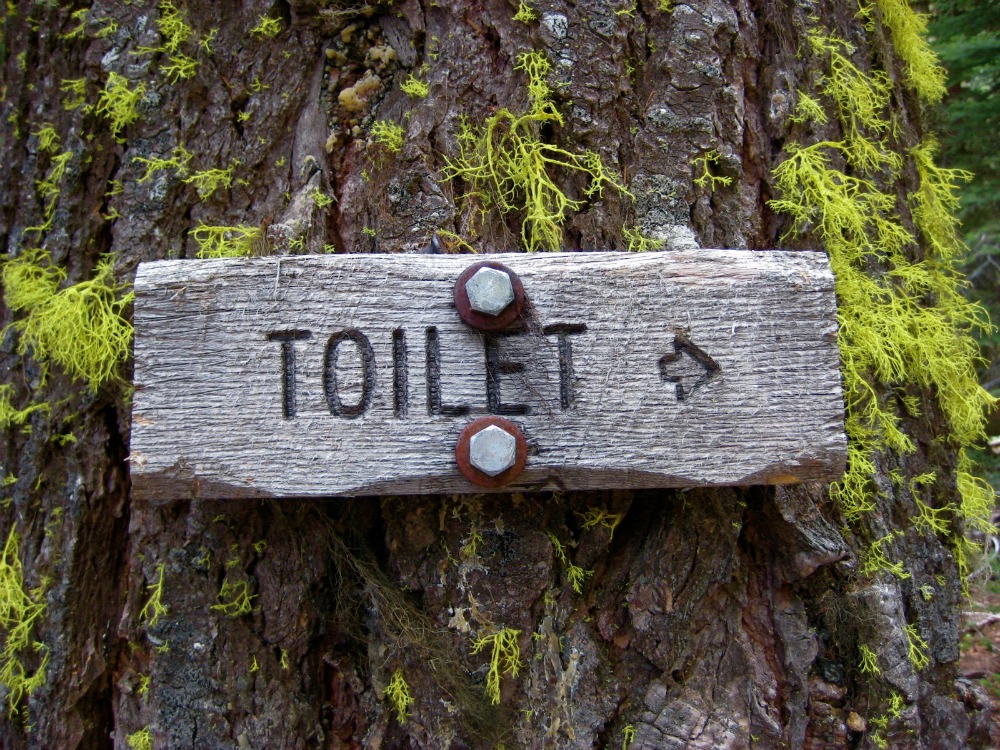 How to Take Care of Business in the Woods
We know, some of you get a little shifty when thinking about pooping in the woods. Don't fret the lack of indoor plumbing—your plumbing is built to work in the woods. Don't forget the hand sanitizer.
First thing's first. Find a place. Privacy is key. So is being downwind from camp.
Take some reading material or just settle in to take in the view. Your favorite magazine or comic book.
Practice Leave No Trace principles. Either pack it out or bury it. Pack out toilet paper (if you use, see last line).
Dig a pit. Six to eight inches deep and at least 200 feet from water, camp, trails, your boyfriend or girlfriend.
Choose your position. There's the squat, the assisted squat (holding on to a tree), or the seated hang (using a downed tree or boulder for a seat). There are risks to each position but you have to remember that people pooped for millennia before the advent of indoor plumbing and just have some faith.
To T.P. or not T.P? That is the question. A few years back a cyclist with the urge to go burned his T.P. thinking he was doing the right thing. Instead, he started a 73-acre wildfire in the foothills of Boise. You gotta ask yourself, is a good wipe worth a 73-acre wildfire? If you do T.P., don't burn it. Pack it out in a sealed baggie of some sort. If you opt out of the Charmin, you might wipe with smooth stones or sticks, spruce (going with the grain of the needles unless you're a masochist), or hemlock (thank you, Socrates). Don't wipe with stinging nettles or devil's club.
How to Fix the Perfect Backcountry Cocktail
Well, the first thing you have to adjust to is the fact that you're probably out of luck when it comes to the ice situation. Unless you strapped a backpack cooler onto your other backpack or onto one of your children (read sherpas), your backcountry cocktail is going to be lake or stream temperature.
If you're ok with that, then follow along.
Make sure you pack a good cocktail cup. Most insulated cups pull double duty, keeping cold drinks cold and hot drinks hot.
Pre-slice citrus. Have your lemon, lime, oranges sliced and ready to go.
Pack in the good stuff. You're out in the woods, and you don't want to ruin the experience with cheap booze.
Pack the good stuff in a non-breakable lightweight flask.
Hydration packets all work overtime as great cocktail mixers. The Drip Drop lemon is fantastic with tequila or vodka, and if you are camping in the right season or high enough to find some snow, you've got yourself a slushie. Or go for gold and pack in mixers developed by backcountry-crazy bartenders.
Our Picks for Cocktails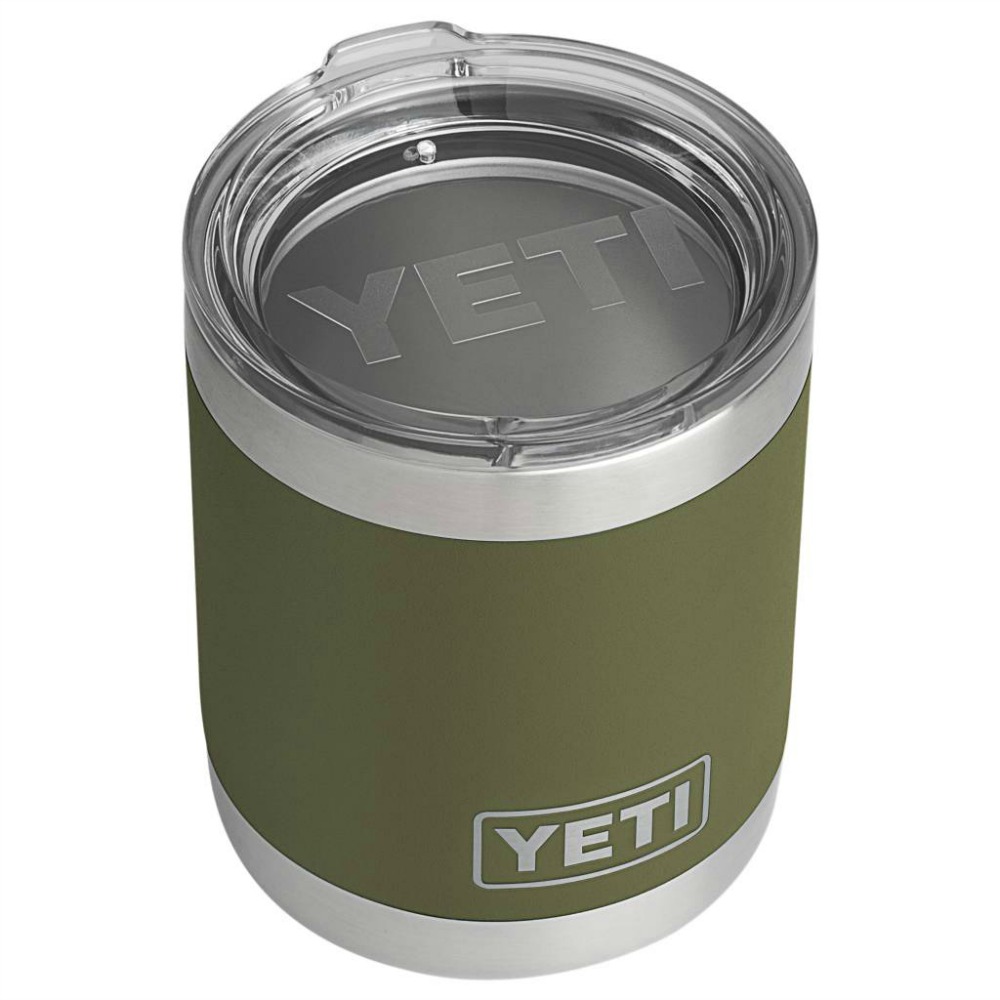 Bomber YETI 10-oz Lowball 
Keeps your hot drinks hot and your cold drinks cold. Any questions?
$19.99, yeti.com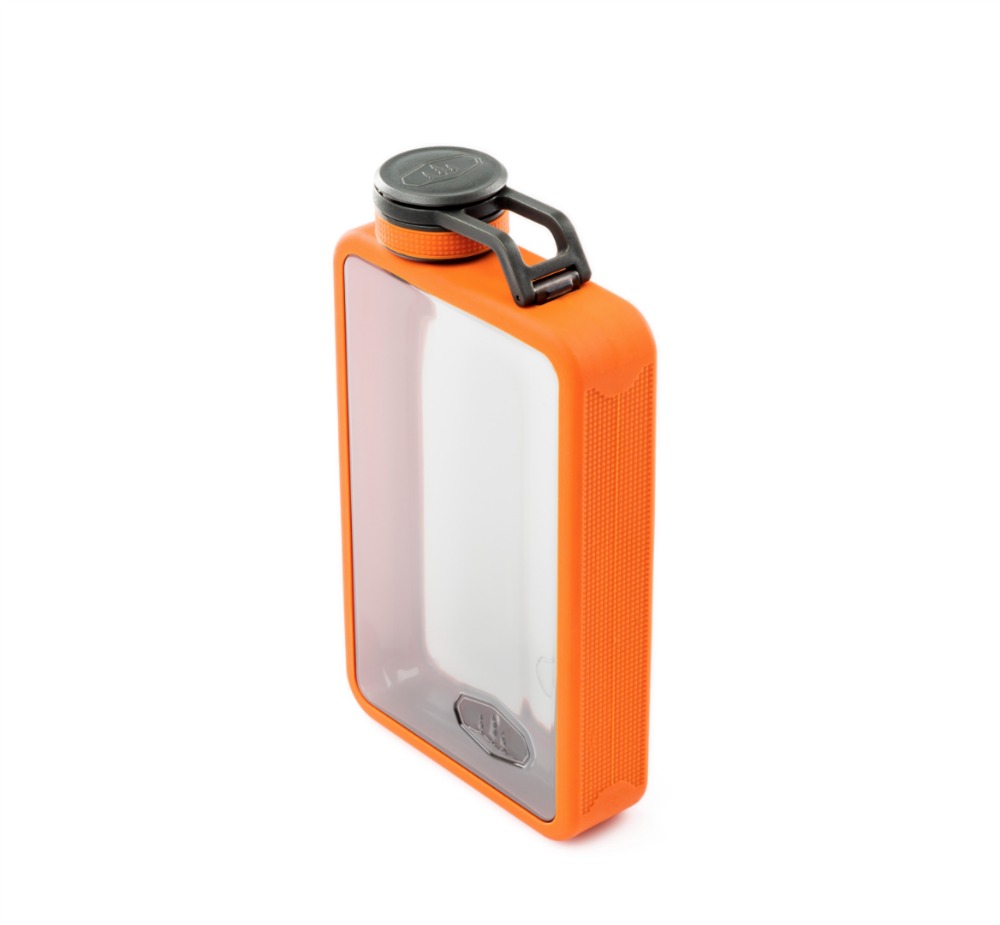 Take Care of the Booze
The Boulder Flask by GSI Outdoors holds 10 ounces (so make sure some others are packing their own Boulder Flasks), has a shatter-resistant body with bumper, and a hinged silicone cap, making it impossible to misplace. 
$14.95, gsioutdoors.com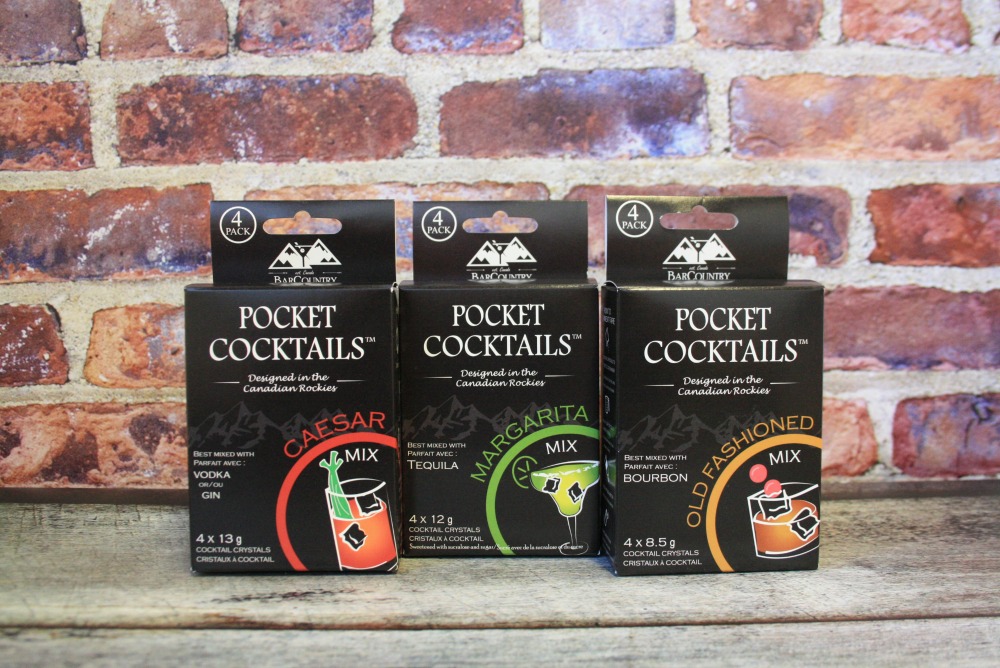 Need mixers?  
Try BarCountry's Pocket Cocktails. These delicious, easy-to-pack cockail mixers take the guess work (and a lot of the work work) out of making the perfect cocktail when you're away from your bar. Margarita, Old-Fashioned, and two Bloody Mary options. Just add water and your favorite liquor.
4 per packet. $9.99, barcountrycocktails.com
How to Plan a Route
While websites and mapping apps are fabulous resources that will provide you with an incredible mass of information, backpacking is one of the best opportunities to get a little old-school. Buy a book, and talk to a living, breathing guide. Research an area that you want to explore online and then find the hard, tangible (and well-researched) resources. The best part about guidebooks is that they don't require cell service and they won't run out of battery.
Great guidebooks about the Mountain West: 
• Sun Valley Area: Exploring Sun Valley, Matt Leidecker
• Jackson Hole Area: Jackson Hole Hikes, Rebecca Woods
• Utah: Hiking Utah, Bill Schneider
• Montana: Hiking Montana, Bill Schneider
• California: California Hiking, Tom Stienstra and Ann Marie Brown
Shoes or Boots?
Your footwear is your foundation for a good time and can make or break a backpacking trip. Here are some general guidelines to keep in mind when deciding on boots or shoes.
Boot Up When…  
The trails are particularly rocky, covered in roots, or uneven.
The trails are wet or exceptionally steep.
You will be hiking in the snow.
Low-Profile Kicks are Fine When…
The trails are well-maintained and highly-trafficked.
You're just out for a day hike.
You think you might find yourself running the trails.
Our Picks for Kicks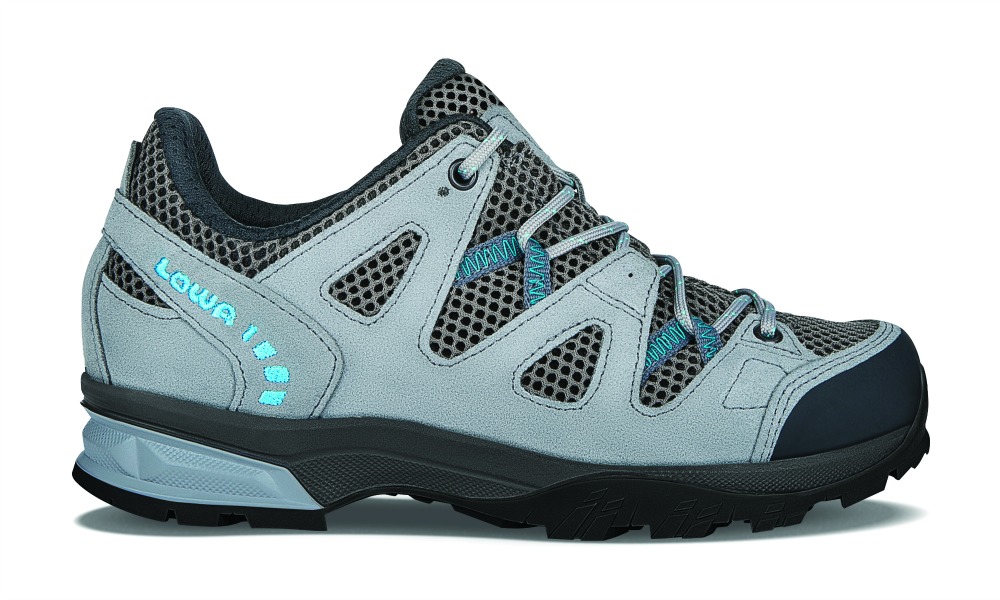 Lowa Phoenix Mesh
It's hard to pick a LOWA product because we love so many of them. Handcrafted in Germany, LOWA footwear is well-crafted, sturdy, and made for wear and tear. The Phoenix Mesh is a shoe designed—with a highly breathable package of split leather and 3D mesh for maximum ventilation—to keep your feet cool when you're hiking in the heat. The LOWA Approach Lite sole guarantees you a grippy hike in varying terrain.
$180, lowaboots.com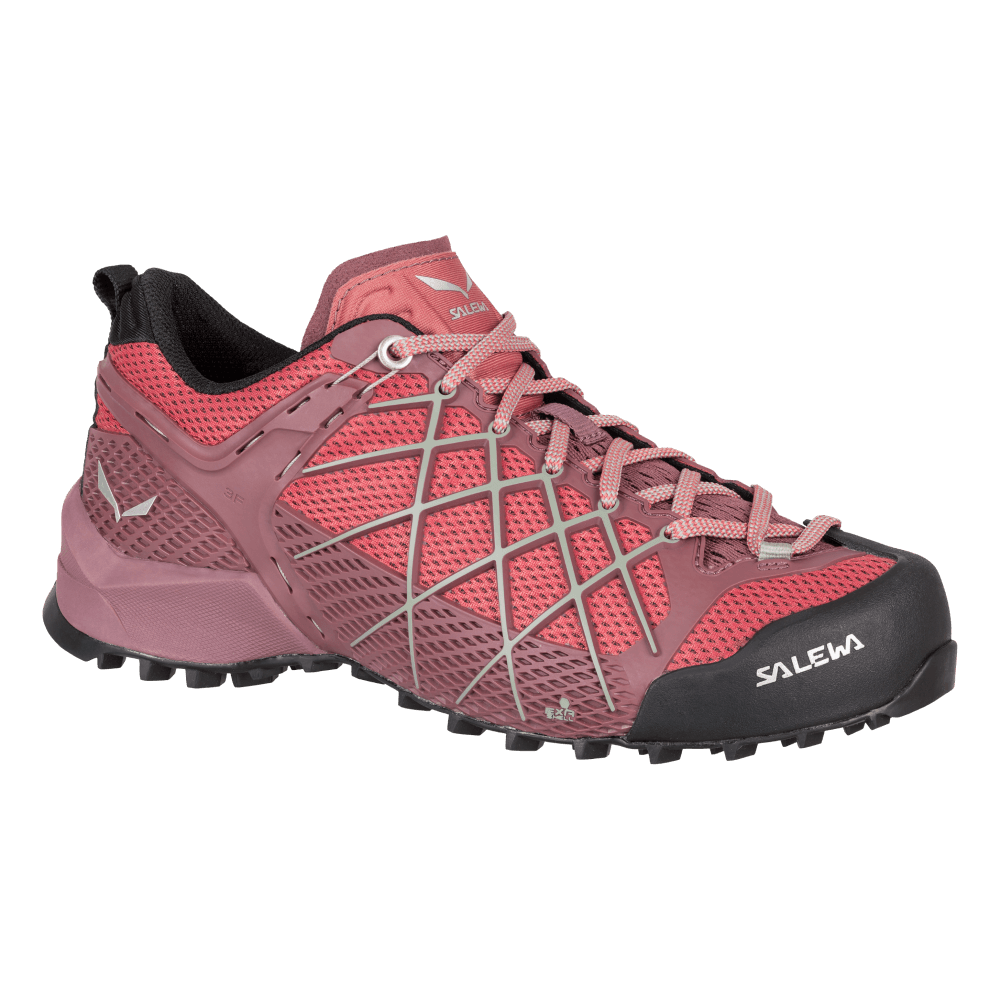 Salewa Wildfire
A new design perfect for extended backpacking trips or ambitious efforts up ridges and over mountain passes. With an over-injected 3D cage, a breathable mesh upper, and Exa shell that keeps dirt, sticks, and mud out while still providing stability, the Wildfire is ready for anything you kick at it. The Speed MTN sole balances grip and traction.
$129.00, salewa.com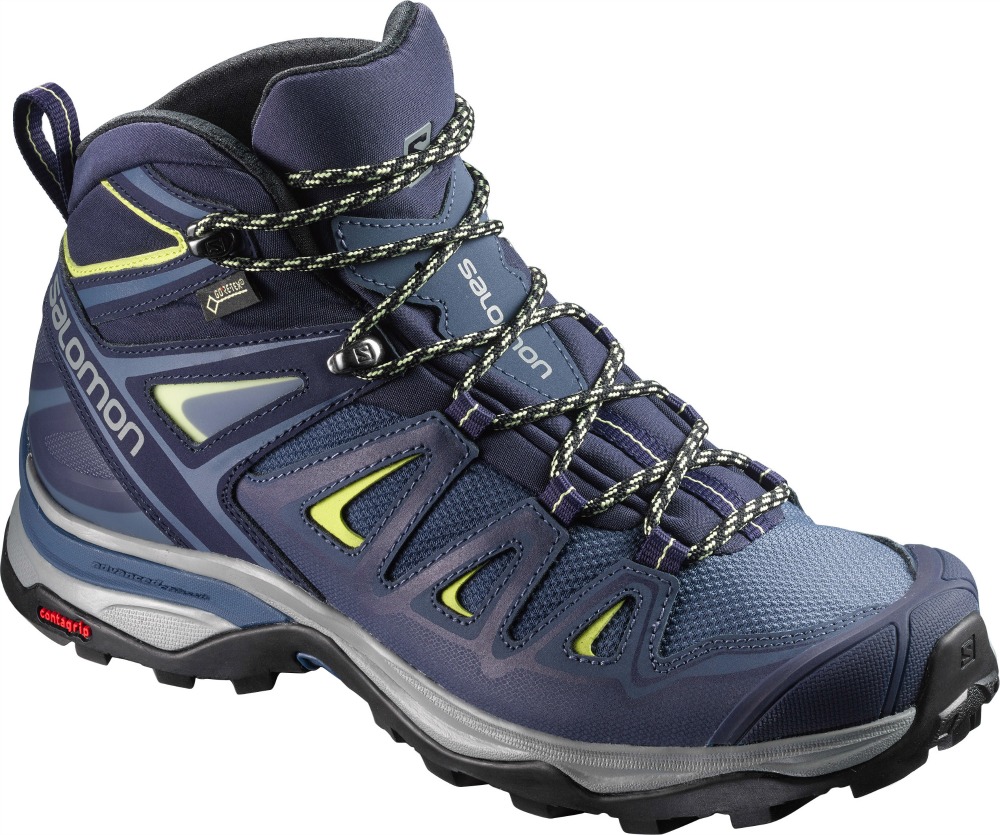 Salomon X Ultra 3 Mid Gtx
Seriously, with a name like that, what's not to love? Talk dirty to me, baby… X Ultra 3 Mid GTX… sounds like the go-code for special ops. But let's get down to it, this baby is one of Salomon's bestsellers and for good reason: it's light, durable, provides bomber stability, and breathes.
$165, salomon.com