It's Time to Get Dressed for Your Mountain Town Life
Winter is here. It's time to dress the part! The truth is mountain town folk demand a lot from our clothing. It needs to be user-friendly and multi-use. It needs to fit well, look good, be functional and fashionable! Before you pull out a sweater that needs serious mending or a jacket that has long since seen its best days, check out these warm winter recommendations.
We took a sneak peek at Park City, UT-based basin + range women's fall/winter line in its entirety and thought, "We bet it's possible to dressed for the season (and beyond) and stay in our lane without hitting four digits." Here's how to dress for the season in under $1,000!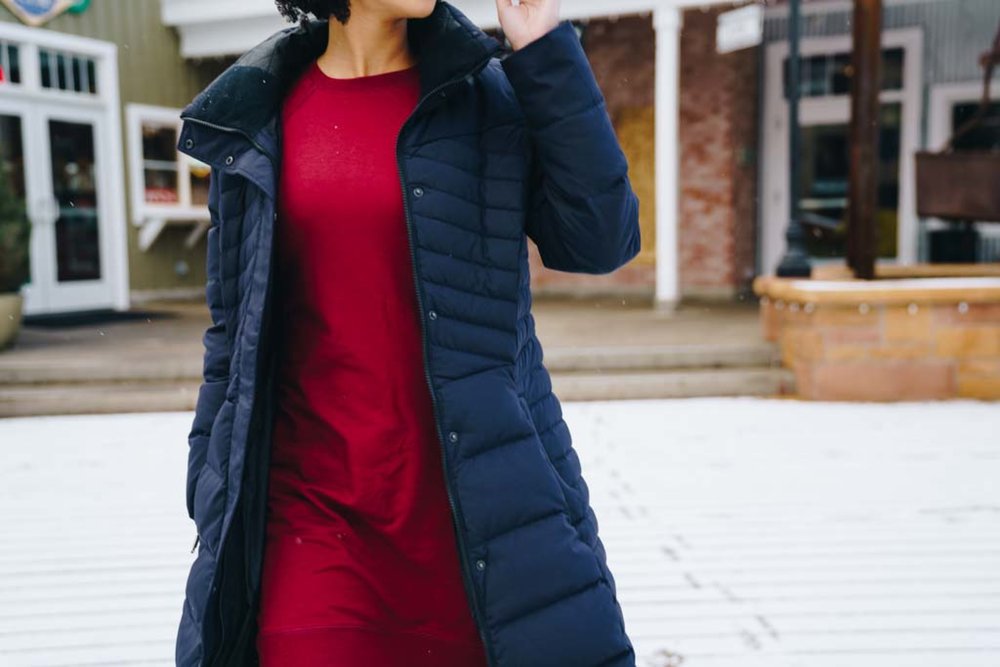 – North Star Down Parka ($219.95) *Navy
A classic in Navy, this delicious mid-thigh length down parka with 550-fill down is comfy and designed to be the indispensable piece you'll want to keep close by for any outing. The hand and chest pockets are perfectly located and you'll love its well-proportioned and elegant silhouette. Safely strut your stuff with yoga pants underneath or reveal that wool mini-dress, you can bet on this winner to take you where you want to go.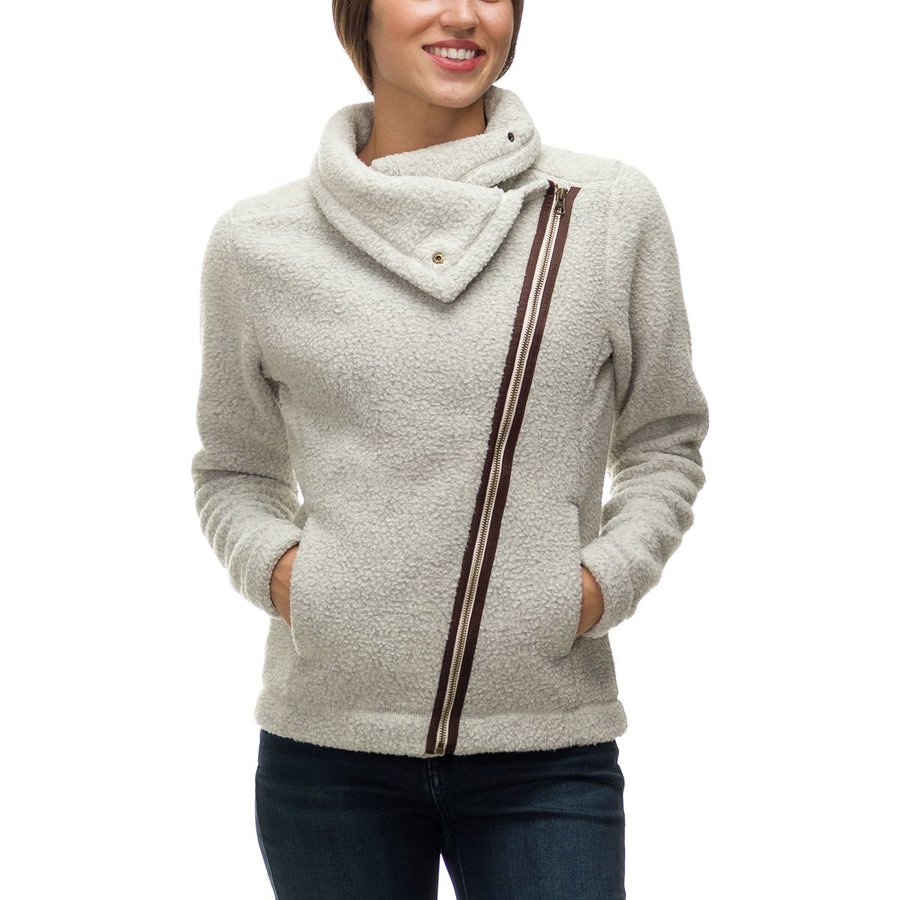 – Lily Heavyweight Fleece ($119.95) *Crème
Turn some heads when you bundle up in this ultra-soft fleece with an asymmetrical zip and high-collar. Designed to flatter, this twist on your favorite way to stay warm is prepared to take you from mid-morning coffee to date night. Lily's hip-length spells feminine and its faux-suede trim gives it an unexpected and detailed look that adds texture and style. Chances are it will inspire you to team it up with your well-worn jeans and boots, or leather leggings and heels. Yes, there's a party in your future.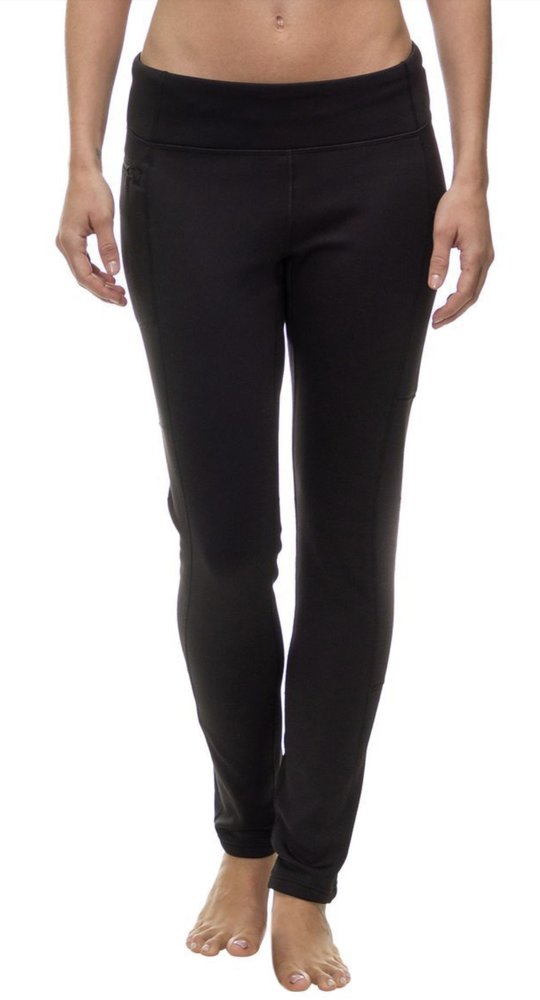 – Cecret Hiking Tight ($64.95) *Black
I dare you to admit you have enough black tights! An absolute staple, there are black tights for literally every sport, however these mid-weight performance pants could be number one in your drawer, so buy two. The form fitting and perpetually satisfying to the touch (inside and out) synthetic material wicks away moisture so you can take a long hike or that post-brewpub excursion through town with the dog. Either journey, the Cecret can be paired with virtually anything. How about an oversized striped sweater or a gutsy urban loafer? This bestseller is a sure thing.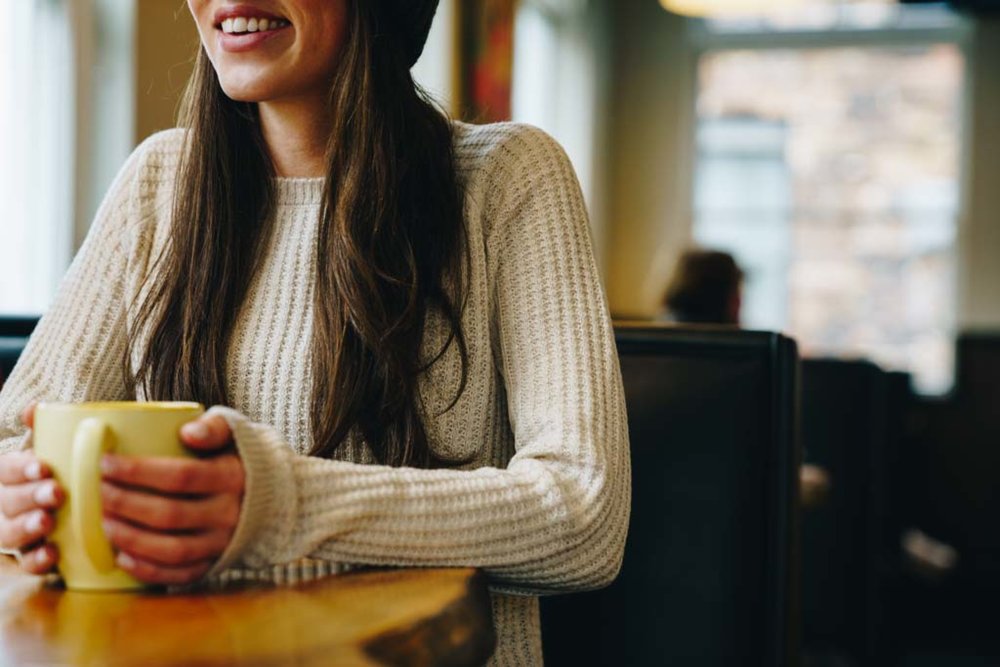 – Sugarloaf Sweater ($89.95) *Oatmeal Heather
Brace yourself for the obvious. Gray and heather go with every color (yes, even brown). Dress up this rustic, wool-blend iteration with a chunky plaid scarf or buy it a size or two up and embrace the feeling of your boyfriend's sweater. Smaller and fitted with cascading strands of jewelry, or larger and loose with a street track pant, the Sugarloaf is destined for greatness on its own or layered up. Bring on the versatility.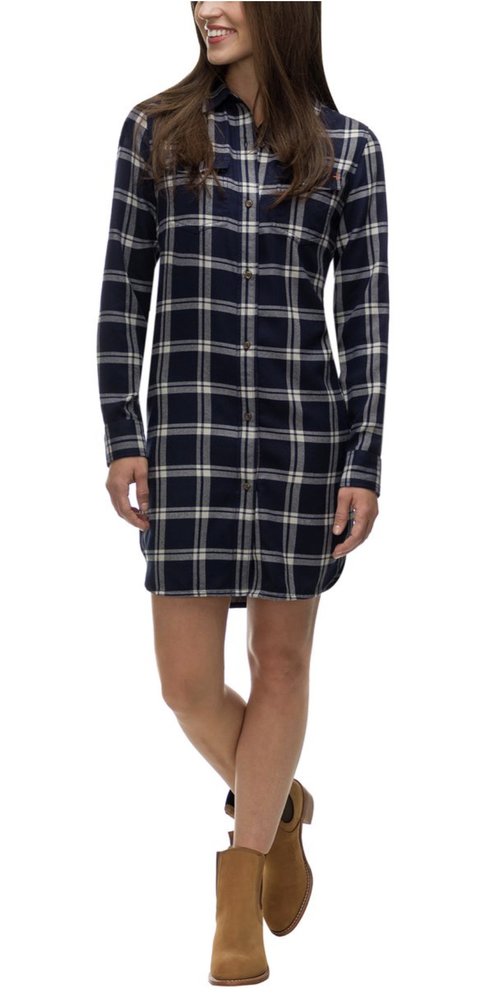 – Snowcreek Flannel Dress ($79.95) *Navy Plaid
OK, so sometimes you want or need a dress. This button-up flannel is a contender for an office meeting with short boots or gallery-hopping with flats. Comfortable for an all-day outing, it's synthetic so it'll dry quickly should you need to hightail it to shelter. The relaxed yet slender profile keeps the plaid on the pretty side and the patched elbows bring a thoughtful element to its tasteful design. If you are long-limbed, think about sizing up. Channel your flannel with this admirable addition to your clothing rack.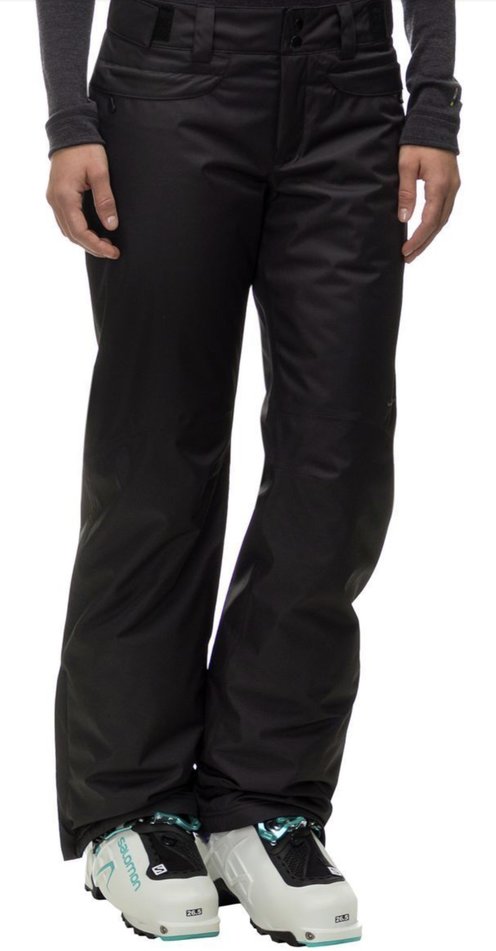 – Empire Primaloft Insulated Pant ($149.95) *Charcoal
Skiing or boarding, when it's cold outside insulation is your best friend. Sure you can easily throw down three times as much for warmth, but there are those who swear you don't have to. The 40g Primaloft insulation with a two-layer seam taped shell keeps you toasty. Add the integrated boot gaiters and lower leg side zips and you're guaranteed access to your lower extremities. With adjustable Velcro tabs at the waist, you can release your mid-section for an aprés session. Not too fitted, not too bulky, these pants love a day of powder as much as you do. With a suitable price tag, your value-consciousness affords you another day ticket at your hill.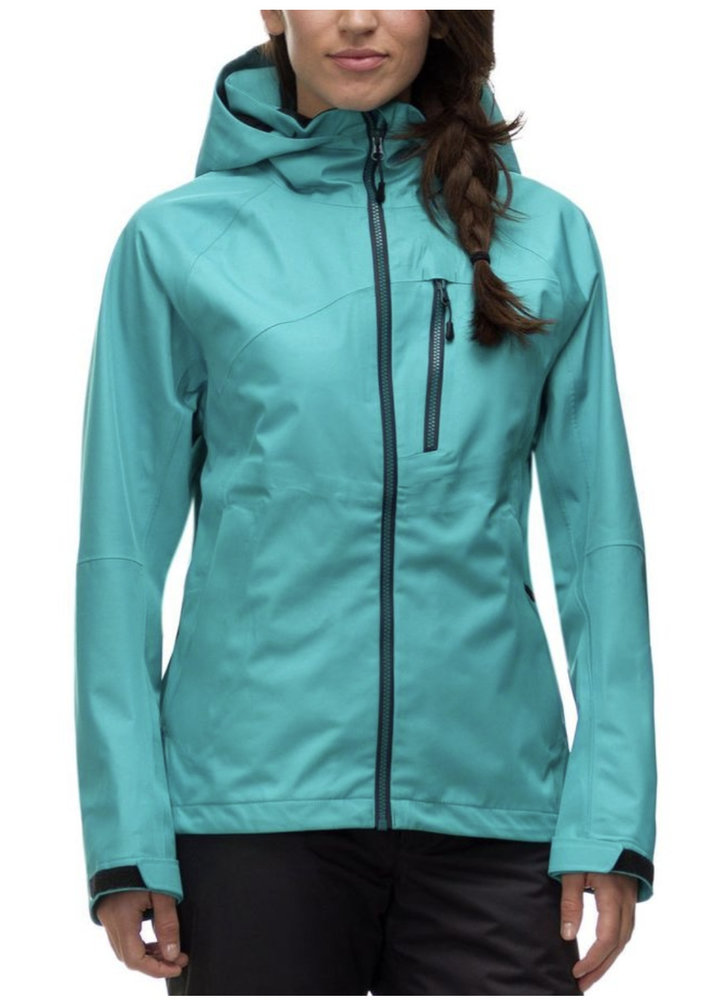 – Empire Insulated Jacket ($249.95) *Turquoise
The Empire shell is waterproof and breathable with a helmet-happy hood and integrated powder skirt. Its clean design and attractive color is made better by a regular fit that can be adjusted at its hem and cuffs. Less bulky than other jackets, the chest and interior goggle pockets plus underarm vents for regulating temps are the finer points in this worthy candidate for time well spent in the snow. Stay in high spirits with the Empire.
Accessibly-priced clothing that makes the transition from home to office, town to slope and back again is made possible by your friends at Backcountry's basin + range. Now it's up to you to do the mountain town living.
– Total: $974.65