Prospectors. Gamblers. Renegades. Bad actors and big thinkers. Over the years, Ketchum, Idaho, has been home to all sorts of misfits and misadventurers, dreamers and doers. I moved to town in 1996, and I had no shortage of longtime locals telling me that I "should have been here back when…" Back before the road in front of Grumpy's was paved. Back when Warren Miller (rest in peace) was parking his truck and trailer in the River Run parking lot… Back when… No matter how nostalgic these colorful locals were, their love for the town was always palpable, their pride in place deeply rooted. In recent years, Ketchum has seen the addition of a few more stoplights, the construction of new hotels, restaurants, and art galleries. There's a renaissance happening in Ketchum, to be sure, and it says something about the town that even with all the changes afoot, the character remains the same.
The glam is great, but it's the grit we love.
Ketchum has always been a place of booms and busts. In the 1880s, it was a successful silver mining district. By the 1890s, the price of silver had declined and the mining boom quickly went bust. But an "out with the old and in with the new" sort of attitude brought a new industry to town by the early 1890s—sheep. By 1920, Ketchum was the largest sheep and lamb shipping station in the United States.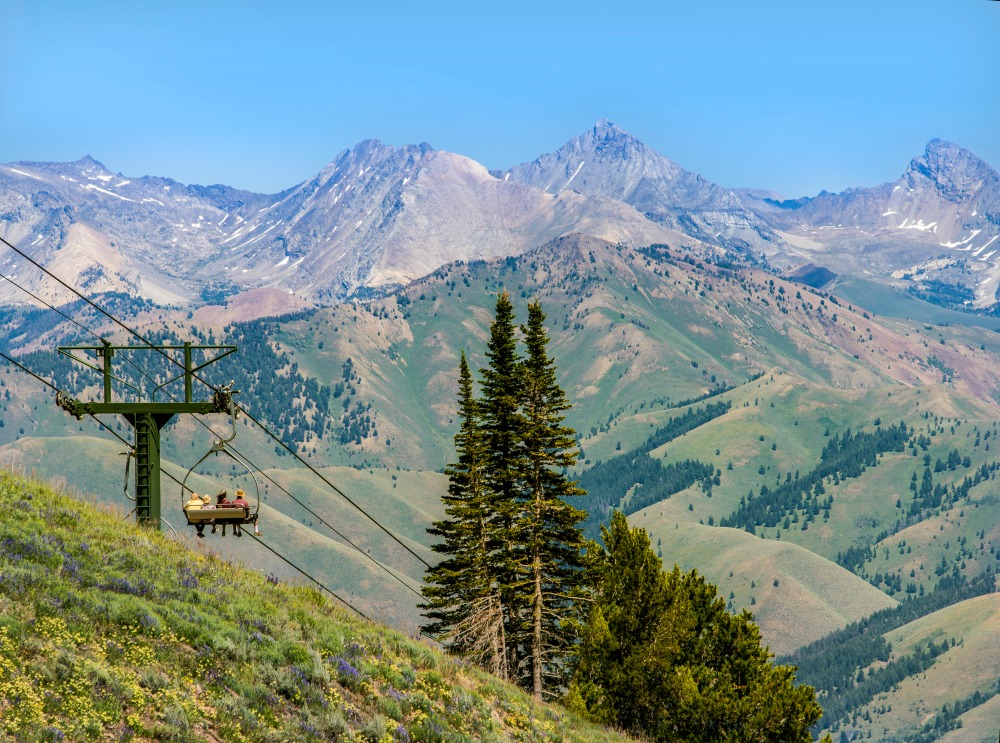 While mining and agriculture played significant roles in the early years of the town's history, it was the determination of Averell Harriman of the Union Pacific Railroad to develop a destination ski resort in the West as a way to sell tickets on their trains that really solidified the future of Ketchum. With Sun Valley Resort (home to the first chairlift in North America) developed in 1935 just a mile to the east, Ketchum saw a new kind of traffic. Seasonal travelers looking for the Sun Valley dream. In the early years, Dollar Mountain hosted an array of Hollywood elites including Clark Gable, Janet Leigh, and others. Bald Mountain opened in 1939-1940 and ever since, Baldy has been where it's at…
Ketchum—population just under 3,000—packs a big punch for a little place. Sure, the recreational opportunities abound, but the life here is a big one. Not-for-profits doing good work (Higher Ground, Swiftsure Ranch, The Hunger Coalition, The Advocates, to name only a few) and vibrant arts organizations (Sun Valley Center for the Arts, Ballet Sun Valley, The Spot, Company of Fools, and the soon-to-be Argyros Performing Arts Center) make mountain life that much better. The strong not-for-profit sector is vital to the health of the community and the arts organizations keep people's culture tank on full.
Yes, it's a life elevated, measured in so many more ways than mere vertical feet. Here's a glimpse at what there is to love about Ketchum, Idaho, past, present and future.

prospectors
Isaac Lewis: Considered the founder of Ketchum. Lewis left Butte, Montana, where he was an established banke,r to prospect for silver and lead ore in the Ketchum area. He ended up making his mark in real estate as well. He arrived and pitched his tent in Ketchum on May 3, 1880. Not long after, he purchased four lots on or around the Main Street area for $2 per lot, bought the ranch where Sun Valley Resort now stands, and opened the first bank and drug store in the area. By 1884, Ketchum had 13 saloons, four restaurants, two hotels, general stores, and many other businesses that grow in a thriving town.
gamblers
Averell Harriman: Union Pacific Railroad's president Averell Harriman's bet is definitely the biggest one in the area's history. By January 16, 1936, when Count Felix Schaffgotsch, the man Harriman hired to find "the" destination ski resort for Union Pacific to build, arrived in the Wood River Valley, Ketchum's declining population was a mere 100. The bust had definitely taken hold. Schaffgotsch sang the praises of the area and Harriman decided to build the Sun Valley Resort, run a stellar media campaign, entertain Hollywood, and sell the idea of skiing in the Idaho sun to the well-heeled masses.
renegades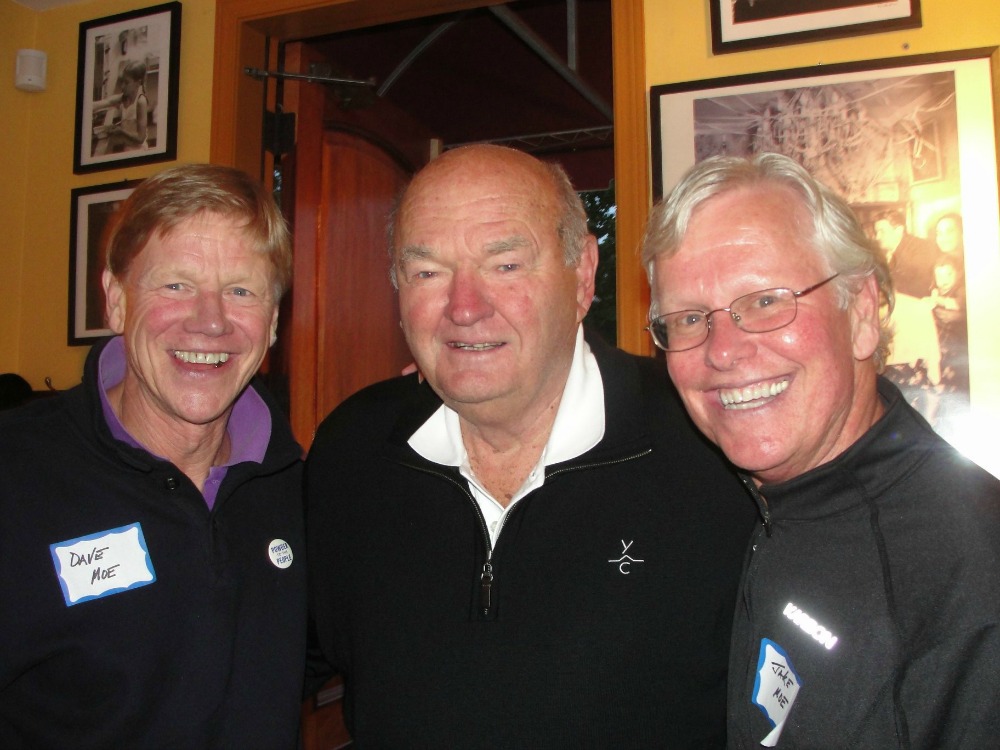 Warren Miller: May he rest in powder. Warren Miller camped in his truck and trailer in the River Run parking lot, skied whenever he could, and has spent a lifetime calling much-deserved attention to the rippers in our mountains. He eschewed the nine-to-five life in favor of a life of adventure and fresh air, and he has inspired many other renegade filmmakers and ski bums to follow in his footsteps.
Jake and Dave Moe: Powder to the People. The brothers Moe started a little rag called Powder Magazine in Sun Valley, and the world of skiing hasn't been the same since.
eat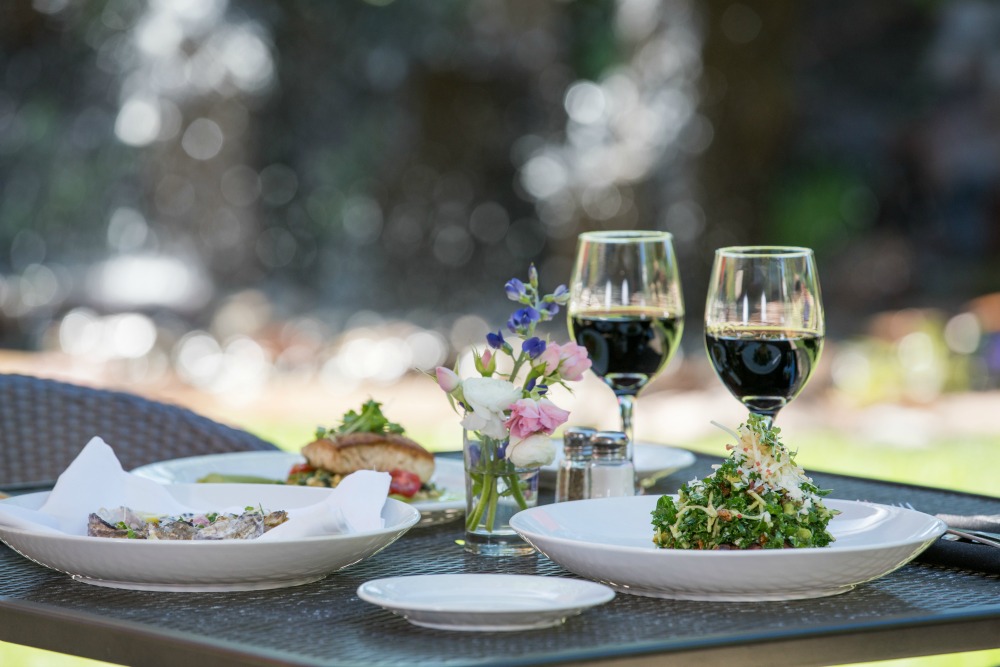 The Grill at Knob Hill:
Longtime local restaurateurs Bob and Jolie Dunn have created a welcoming environment with delicious Northwest cuisine peppered by some European classics. The outdoor dining—surrounded by lush gardens—is the best in the area. knobhillinn.com
The Haven: The Haven rage started as a food truck (green), which made special appearances at events around town. Then The Haven found a home with a commercial kitchen so that we can all get our Haven fix throughout the winter as well. thehavensunvalley.com
Rasberry's: One of the best- kept secrets in town, this delightful little lunch spot is a favorite among locals. Sisters Callie and Maeme Rasberry offer up Mexican entrées that reflect their El Paso past but their menu is anything but a one-or two-trick pony. The only problem with eating at Rasberry's is having to decide what to eat at Rasberry's. rasberrys.net
Enoteca, Ketchum Grill, and Town Square Tavern
AKA the Mason family's (mom, dad, and two daughters) fabulous trifecta of restaurants in Ketchum. Each restaurant has a different ambiance and focus, but each one should be on your must-eat-here list. Wood-fired pizzas and a wide selection of wines at Enoteca, a feast with Middle Eastern roots at Town Square Tavern, and the best in American cuisine at Ketchum Grill. ketchum-enoteca.com ketchumtavern.com  ketchumgrill.com
drink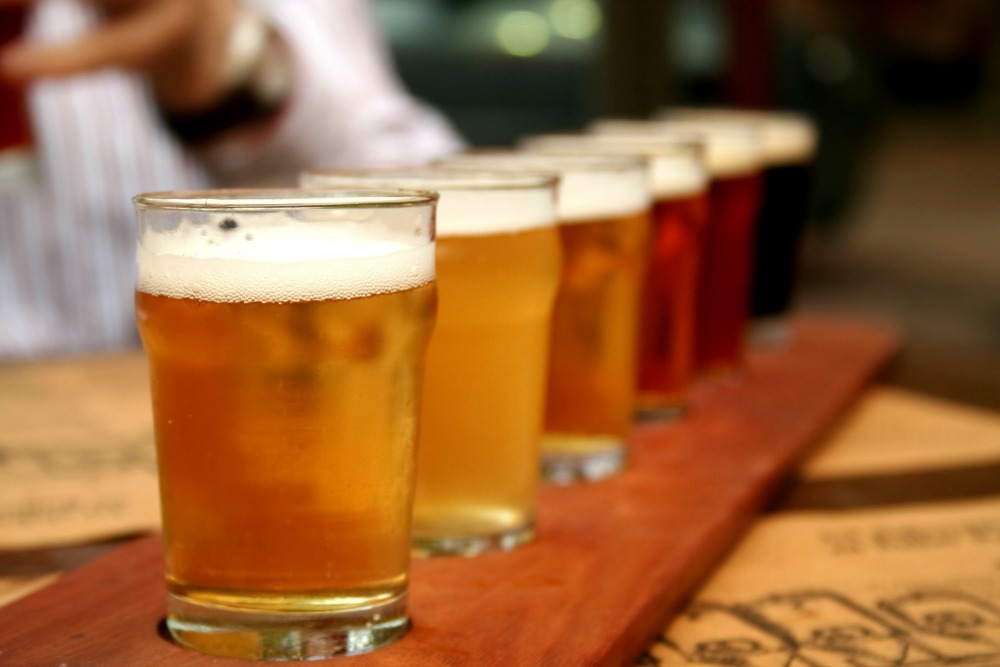 Whiskey's: If you want to see live music, Whiskey's is your sure bet. Whiskey's also has a full bar (which is not a given in Ketchum). Get yourself a stiff drink and be ready to dance. whiskeyjacques.com
Warfield: Four words: rooftop bar and good booze. Go to Warfield. Try their Mayday Gin. warfielddistillery.com
stay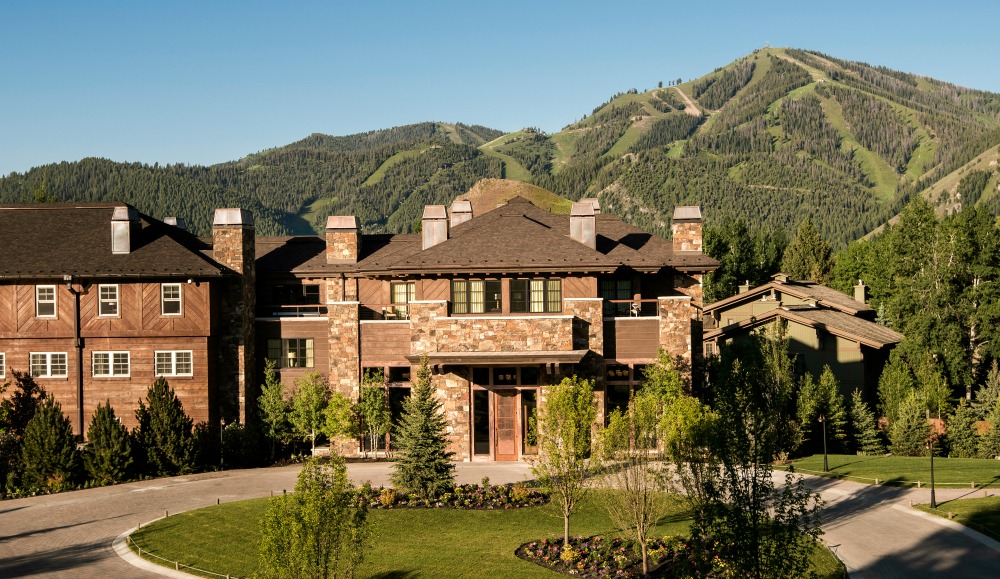 Sun Valley Lodge: The grand dame of the Sun Valley area. Recently renovated, the new Sun Valley Lodge is luxurious. With a world-class spa, a bowling alley and game room, outdoor swimming areas, great restaurant options, and a year-round ice rink, staying at the Sun Valley Lodge will keep everyone in your group happy. sunvalley.com
Limelight Ketchum: A newcomer to the Ketchum scene, the Limelight has been a welcome addition to a town that was short on lodging options. It's become a prime social spot in Ketchum with live music, a kids' game room, a family-friendly menu, and a relaxed lounge atmosphere. The rooms are modern and comfortable and the staff is excited to help you make the most of your Ketchum experience. limelighthotels.com/ketchum
Hotel Ketchum: Another newcomer to the Ketchum hotel scene, Hotel Ketchum offers contemporary comfort at a great price. What's more, they have local knowledge and a prime location in the heart of Ketchum. Book directly with the hotel to reap the benefits of getting some good insider knowledge before you come! hotelketchum.com
Knob Hill Inn: Tucked away at the north end of town, Knob Hill Inn is a beautiful boutique hotel option in Ketchum. knobhillin.com
Hot Water Inn: At the base of Warm Springs, Hot Water Inn is a hot spot for fun and affordable lodging in the Ketchum area. facebook.com/thehoth2oinn
Yurts: No matter the month, a yurt trip can be just what you need. svtrek.com • galenalodge.com
play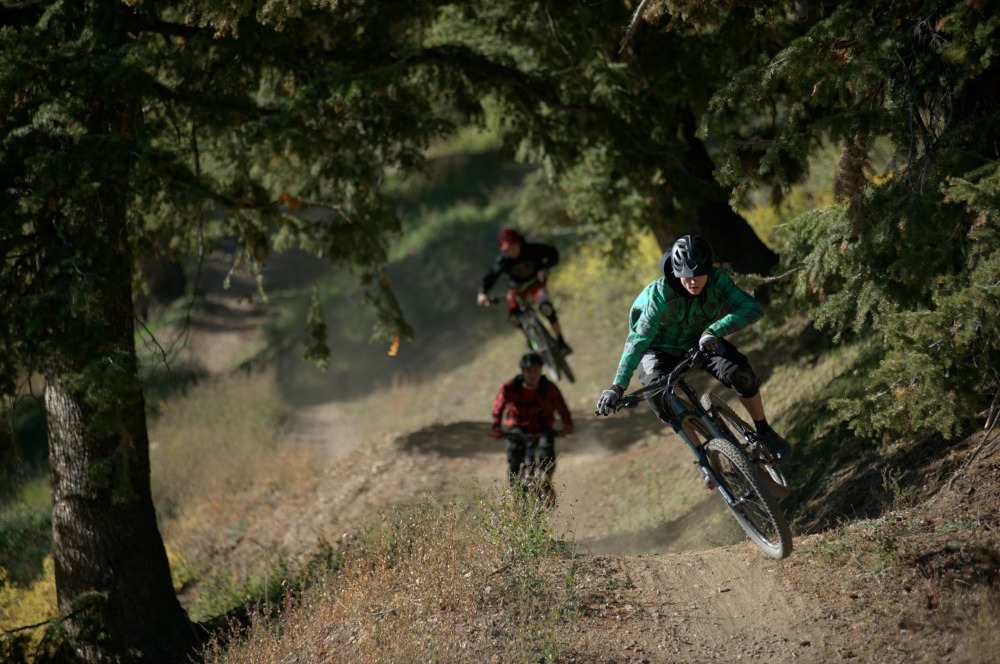 Mountain Biking: With over 400 miles of singletrack in the immediate area, Ketchum is a fat-tire mecca. Check in with some of the local bike shops to get the goods.
Galena Lodge: In the winter, the cross-country skiing is some of the world's best. In the summer, Galena has some "you bet your sweet ass this is some of the best singletrack in the country" trails. The hiking and riding are great, but the food is reason to stay a little longer than you might have planned. Skip the bag lunch and enjoy a relaxing meal and beer on the patio at the lodge. galenalodge.com
Hiking: The hike to Pioneer Cabin is a classic Sun Valley outing and promises great views of the Pioneer Mountains. But this is only one of many, many great Ketchum hikes. The spring is a great time to get out there and will thrill anyone who loves catching the wildflowers going off.
Fishing: Ketchum and the Sun Valley area are known for some of the best fly fishing in the world. Nearby Silver Creek was a regular haunt of Hemingway's and a constant must-fish stop for any fly fisherman or woman worth his or her salt. But the waters closer to town (the Bigwood River and its tributaries) are also full of possibilities. Call a local guide shop for the inside scoop or for a guided fishing trip—the time spent with a guide who knows the local waters is always, always worth the money.
Golf: Many locals like to plan multi-sports days—hiking up Baldy in the morning (take the lift down and save your knees) and golfing in the afternoon on one of Sun Valley Resort's three world-class golf courses is not a bad way to spend your day. sunvalley.com
Raft: Ketchum is only a short drive away from some amazing whitewater adventures, single-day or multi-day. White Otter offers up great trips on the day stretch of the Salmon Rirver and Far & Away Adventures and Mackay Wilderness River Trips offer first-class multi-day trips. Book NOW! whiteotter.com • far-away.com • mackayriver.com
hang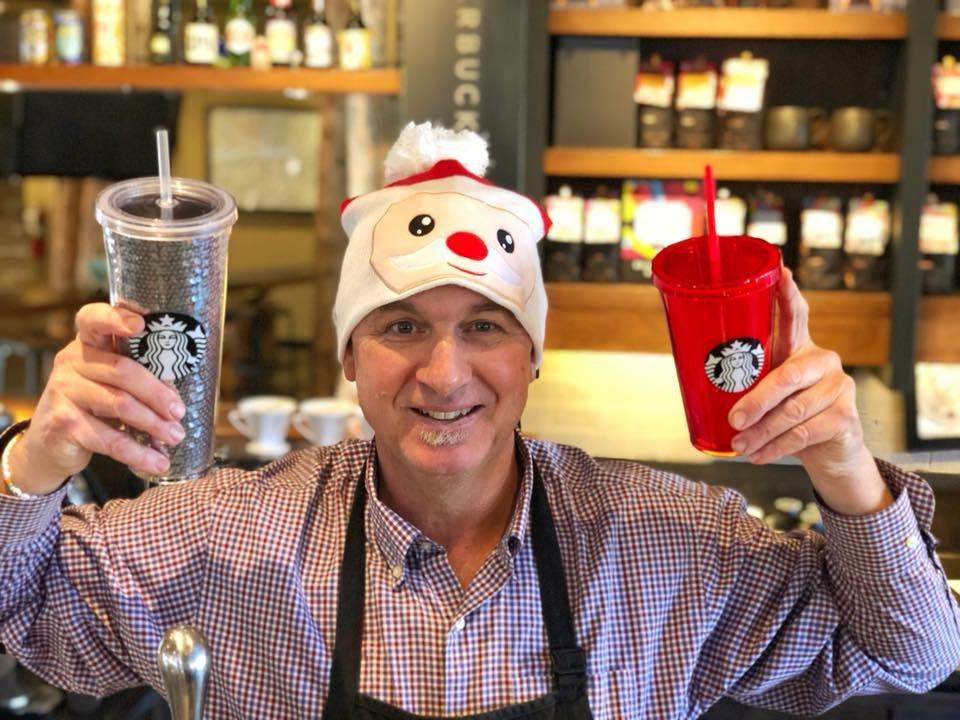 Starbucks: Meet George Rizzo. He's the friendly face behind the counter on most days at Ketchum's Starbucks. We know it's not popular to tout the behemoth Starbucks over local coffee shops. But what you have to know about Ketchum's Starbucks is that it's locally owned. And George is the personality behind it. A San Jose, California, native who spent most of his career as a firefighter, George and his wife Jane (who manages the "back of the house'"operations at Ketchum's Starbucks) found their way to Ketchum after living in New York during September 11. About the move, he says, "After 9/11, we knew that we wanted a change, so we headed West looking for the right mountain town." First on their list? Ketchum. After that, they didn't visit any other towns; instead they bought a house within months and have since raised two boys in Idaho. George had other careers before finding his way to being one of Ketchum's most beloved baristas; he was a fly fishing guide and real estate agent to name a few. But it's running the coffee shop where he's found his place. "The idea behind this Starbucks was to create a space where locals and visitors alike had a home away from home." Follow George, Jane, and their regulars on Instagram @starbuckssv.
Java on fourth: The Bowl of Soul is a Ketchum institution. If you haven't had one, you haven't really been to Ketchum. While you're at Java, be sure to try their breakfast options. You won't be disappointed. javabowlofsoul.com 
Maude's Coffee and Clothes: A new coffee shop in Ketchum, Maude's is a welcome addition to the caffeine scene. Great coffee and welcoming atmosphere. Find them on Facebook at facebook.com/maudescoffeeandclothes