The 364
(Pictured above)
Chris Barlow of Beehive Distillery developed this gorgeous ruby cocktail while testing recipes for a New Year's Eve party—it has since become one of his favorites for late summer and fall too!
2 oz Beehive Barrel Reserve Gin
1 oz lemon juice
.5 oz simple syrup
.5 oz grenadine
.5 oz campari
Stir everything on ice and strain into a coupe glass. Garnish with a Griotte cherry and a twist of orange.
Gin Mule
A twist on the classic Moscow Mule, this gin has a zesty, herbal kick that's refreshing but not overly pungent. A perfect cocktail for warm fall evenings.
1.5 oz Beehive Jack Rabbit Gin
2 oz ginger beer
.5 oz lime juice
.5 oz simple syrup
10 mint leaves
Muddle mint leaves with simple syrup and add gin and lime juice and shake gently. Strain into a tall collins glass and top with ice and garnish with mint and lime.
Gimlet Old-School Gin Cocktail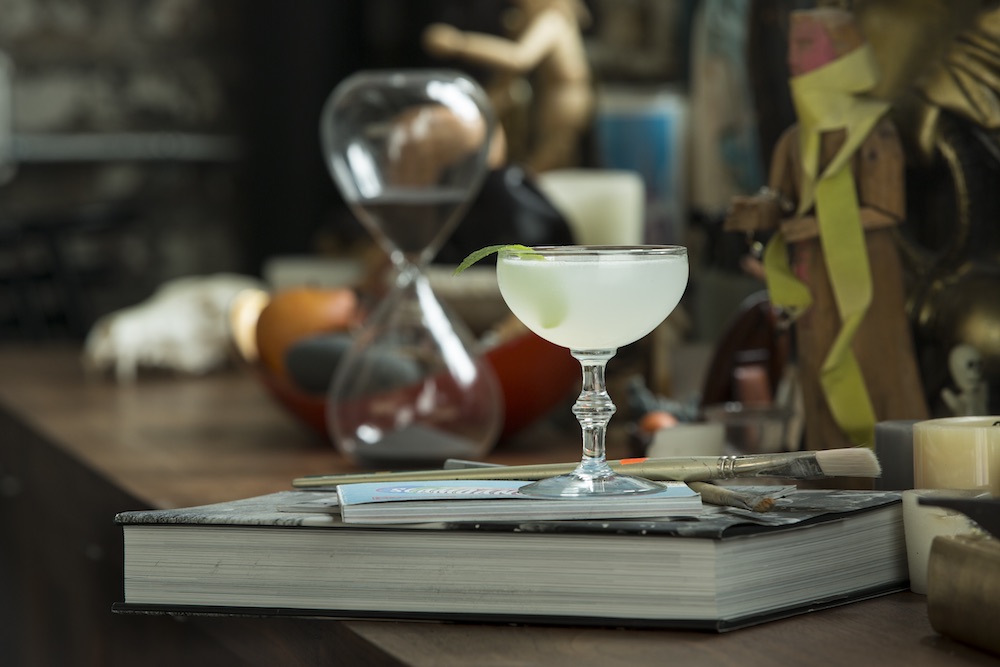 "This is probably my favorite drink of all time," says Barlow, "and the one I measure craft bartenders by. If you can make a great drink with three ingredients, I'm not going to chance their specials list."
1.5 oz Jack Rabbit Gin
.75 oz lime juice
.75 oz simple syrup
Shake vigorously with ice and double strain into a coupe glass. Garnish with a twist of lime zest.
Beehive Barrel Sour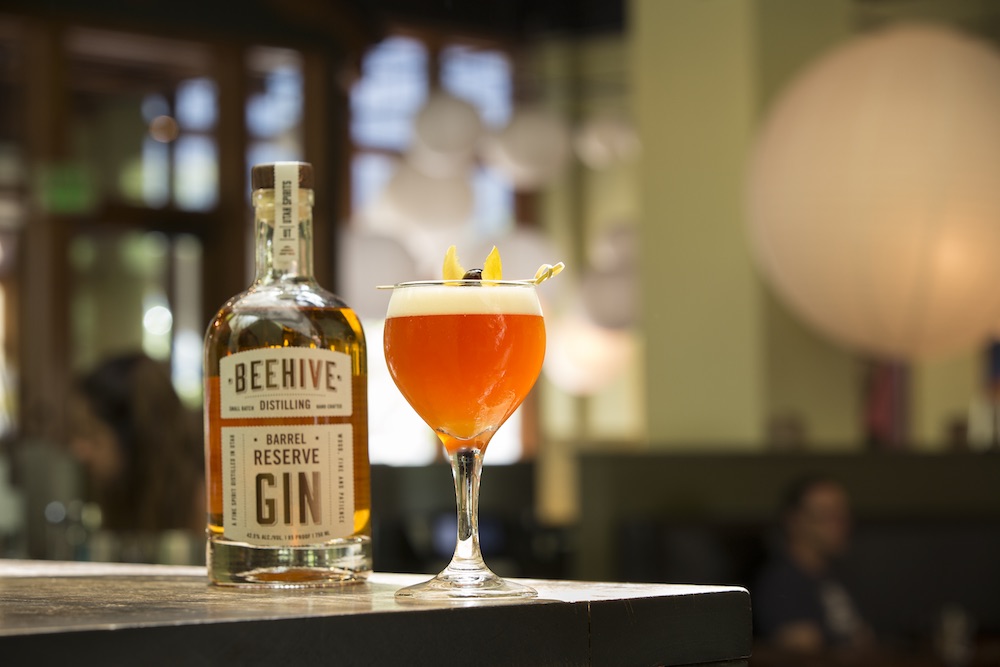 If you're looking to get a bit off the beaten path, Barlow recommends this recipe for a Beehive Barrel Sour developed by Rich Romney of Takashi in Salt Lake City.
1.5 oz Beehive Barrel Reserve Gin
1 oz burnt sugar syrup (melt 2 cups brown
sugar over low heat, then add 1 cup warm
water, stir together, return to heat and stir
5 minutes, let cool)
1 oz fresh lemon juice
.25 oz Luxardo maraschino liqueur
3 dashes Peychauds Bitters
1 egg white
Combine all ingredients in a shaker and dry shake for 10 to 15 seconds. Fill shaker with ice and shake vigorously until shaker is frosty and cold, about 15 additional seconds. Double strain the liquid into a tall glass and garnish with lemon peel and a maraschino cherry.
Learn more about Beehive in BigLife's interview with co-founder Chris Barlow.