Beer. Ahhhhhhhh. Just saying that word gets a lot of us all warm and fuzzy inside. Nothing goes down better on a cold winter's night than a brew made with high-quality ingredients and executed to perfection. This is what craft beer is all about. It's also about having an adventurous palate and familiarizing yourself with the plethora of options out there. It's time to have some damn respect for yourself by upping your brew game this winter. Quit only drinking IPA's and try a stout once in awhile. You also owe it to the people around you who desperately need someone to point them in the right direction. Inform them that Budweiser is actually not the king of beers. In fact, these things should be number one on your agenda for the month of December as we roll into the holidays. And it's more than being able to drop impressive beer knowledge at the office Christmas party. I'm serious. This is extremely important. It's important because craft beer is an integral part of the Mountain West's cultural fabric. And you don't have to have a serious facial forest, styled mustache, tattoos, or "reading" glasses to be down with this game.
Here at BigLife HQ, yours truly bravely took on the task of tasting beers from craft breweries around the West. I know, we all have certain hardships in our lifetime that must be overcome. We took six of our favorite craft breweries in the region and paired some of their beers with profiles of different types of beer drinkers. This should cue you in on what kind of beer to buy for yourself or others this holiday season.
The Seasoned Beer Snob
This is the dude (or dudette) who has been in the game and is fully dedicated to the game. He or she frequently checks in on the Untappd app and visits websites such as beeradvocate.com and craftbeer.com. Any of the light American macrobrews (Bud Light, Coors Light, Miller Lite) are completely out of the question for this individual unless playing beer pong. They always wants to try the latest trending beer style in the craft world before it truly blows up (i.e. "I was into sours like five years ago bro"), and fully appreciate the brewing process, ingredients, and cultures of the craft beer world.
Suggestions:
Sawtooth Brewery – Mustache Ride Black Rye IPA. 6.2% ABV, 82 IBU. A snob is always looking for the highly unique combination of ingredients and styles. Mo' Ride fits this requirement exceptionally. You hardly ever see a black beer that is rye-based and executed as a hoppy IPA. This is the kind of beer that will scare away your average beer drinker, to the delight of the beer snob. Besides having a great name, this is one of the author's all-time favorite brews. The taste starts off strong with initial toasted, burnt malt flavors hitting the palate. There is then a smooth transition into a light finish with an intense hop presence. You couldn't tell by just looking at this beer in a glass, but Mo' Ride is highly sessionable. Brewed by the expanding and only local brewery that represents Sun Valley, Idaho's Wood River Valley, this is definitely a brew to check out this winter.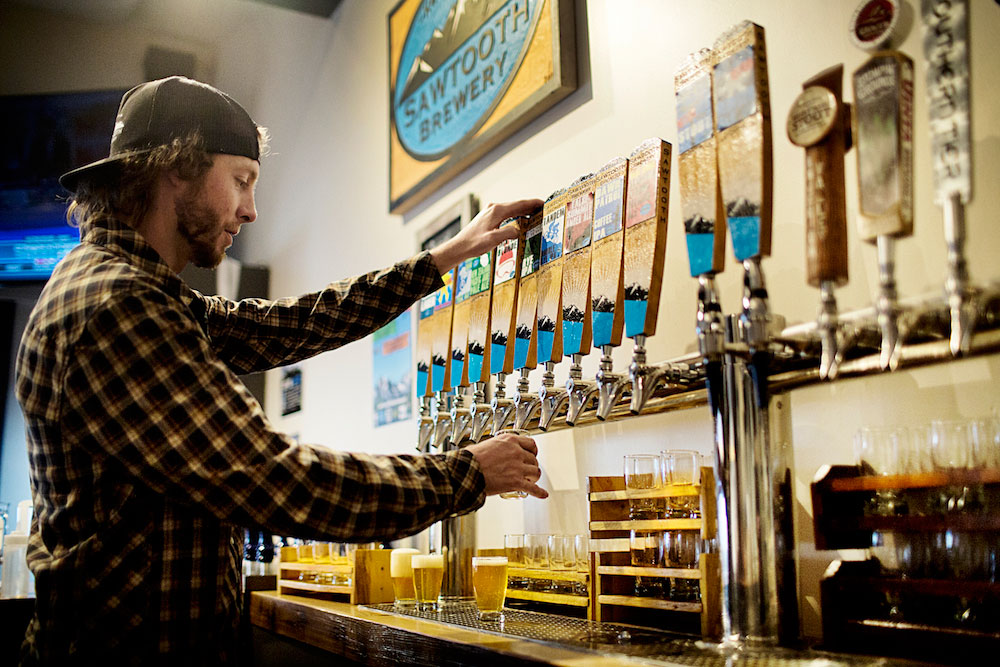 Warfield Distillery & Brewery – Toothy Grin British Bitter. 5% ABV, 33 IBU. Another guaranteed way to get the beer snob's attention is to mention anything served on cask. A cask is an English hand-pull keg that serves the beer extremely smooth and without the regular presence of carbonation. Along with the cask, Toothy Grin is served on a beer engine which gives it an exceptionally creamy head and silky-smooth mouthfeel. This is the way the Brits have been doing it from the very beginning. Warfield balances the prominent malt with East Kent Goldings hops and fruity esters from a British yeast strain. Warfield Distillery & Brewery is located in the heart of downtown Ketchum, Idaho in a beautifully-restored building on the corner Main and Sun Valley Road.
Upslope Brewing – Brown Ale. 6.7% ABV, 45 IBU. The beer snob is always down for the brown. Brown ales are for beer drinkers who recognize and appreciate a brew with the perfect malt and hop balance. Upslope's brown is brewed in the traditional English style. The body is dark brown with a tan and creamy head. Smell and taste are dominated by roasted malt, coffee, and a hint of chocolate. The hoppiness is on the higher side for a brown ale. Yours truly appreciates this because it makes the finish lighter and slightly bitter. This beer is a true Western American take on the English Brown with English hops and American yeast being combined. Upslope Brewing is based in Boulder, Colorado and was started by homebrewers who wanted a beer company that is centered around the active mountain lifestyle.
Odell Brewing – Friek Sour. 6.9% ABV, 7 IBU. The Friek combines framboises (raspberries) with kriek lambic-style ales. I'll admit it, I consider myself somewhat of a beer snob and I am a bit lost when it comes to the previous sentence. But that's a good sign for the hardcore beer snob isn't it? Odell brewed ales with wild yeast and tart cherries and put them in oak barrels to age and sour properly. This is what produces those strong cherry flavors that complement the extreme sourness so well. Raspberries were later thrown in to add to the sour and sweet intensity. The Friek is a true sour with excellent fruit character that any sour beer connoisseur will appreciate. Odell Brewing is located in Fort Collins, Colorado and is now a well-established and well-respected player in the craft beer game. com
10 Barrel Brewing – DUB Double IPA. 9.8% ABV, 100+ IBU. The DUB is a brew that calls out to the beer snob who is all about extremes. This beer will scare away normal citizens with IBU count that exceeds 100. The snob in you will also like the fact that this is a double rather than regular IPA. Chinook, Magnum, and Simcoe hops are used to produce a classic citrus profile that is fairly intense. 10 Barrel does an excellent job of masking the alcohol flavor in this double IPA. The result is an extremely hoppy, medium body brew that is surprisingly light for an imperial version. The DUB is ideal for the beer snob who is partial to IPAs and looking to go to the extreme end of that spectrum. 10 Barrel Brewing is based in Bend, Oregon and also has brewpubs in Portland, Boise, and Denver with a new one set to open soon in San Diego. com

Ninkasi Brewing – Sleigh'r Winter Ale. 7.2% ABV, 60 IBU. This is a winter seasonal that is rich in details. Sleigh'r is a dark brown to black ale with layers of deeply toasted malt. The hop bitterness is higher than normal for this style to make this beer amazingly quaffable. Ninkasi set out to make their winter ale stand out from the pack, and it shows. The fermenting process is done at colder temperatures to give this brew a crisp lager-like flavor that is unique for an ale. The result is a flavor rich in roast barley, toasted malts, chocolate, and coffee that finishes dry and bitter. Ninkasi Brewing is a Eugene, Oregon craft beer stalwart and distributes all over the West. com
The Enthusiastic New Enthusiast:
This is the guy or girl that is making a sincere effort to expand their beer knowledge and appreciation. Bright-eyed and bushy-tailed, the new enthusiast desperately needs some basic advice and an education on how to correctly use the "lingo". A new enthusiast is not afraid to boldly try a new style, but needs to know how to really appreciate it. This is a person who might think that anything foreign (Heineken, Pacifico, Sapporo) is the real deal. Or it could be someone who thinks that all light beers are lagers and all dark beers are ales. The new enthusiast needs some suggestions and is up for expanding the palate.
Suggestions:
Sawtooth Brewery – Last Chair Stout. 5.9% ABV, 60 IBU. Last Chair is the perfect stout for those unfamiliar with the style because it is surprisingly easy to drink with a lighter finish. If you order one of these at the bar, try to get it out of a Nitro tap. Unlike the regular CO2 taps, Nitro produces smaller bubbles which give the beer a velvet-smooth and extra creamy flavor. This pairs perfectly with the stout style. Last Chair is rich in coffee, caramel, and chocolate flavors and made with dark malts. This is a perfect beer for the new enthusiast who wants to a completely different beer style that will not be too much for their palate.
Warfield Distillery & Brewery – Witty Woodpecker Belgian Witbier. 7.2% ABV, 16 IBU. This is a style that expands off of a traditional lager, pilsner, or hellas and adds more fruit and spice flavors. The Witty Woodpecker has notes of honey and is light gold in body. Pilsner and Munich malts help set this brew apart and give it character. And a dose of spicy citrus gives the Witty Woodpecker a tasty and unique finish. This is a true Belgian lager executed with the originality and ingredients of an American microbrewery from the Mountain West. The new enthusiast will thank you upping their street cred with a new style that is straightforward and not overpowering.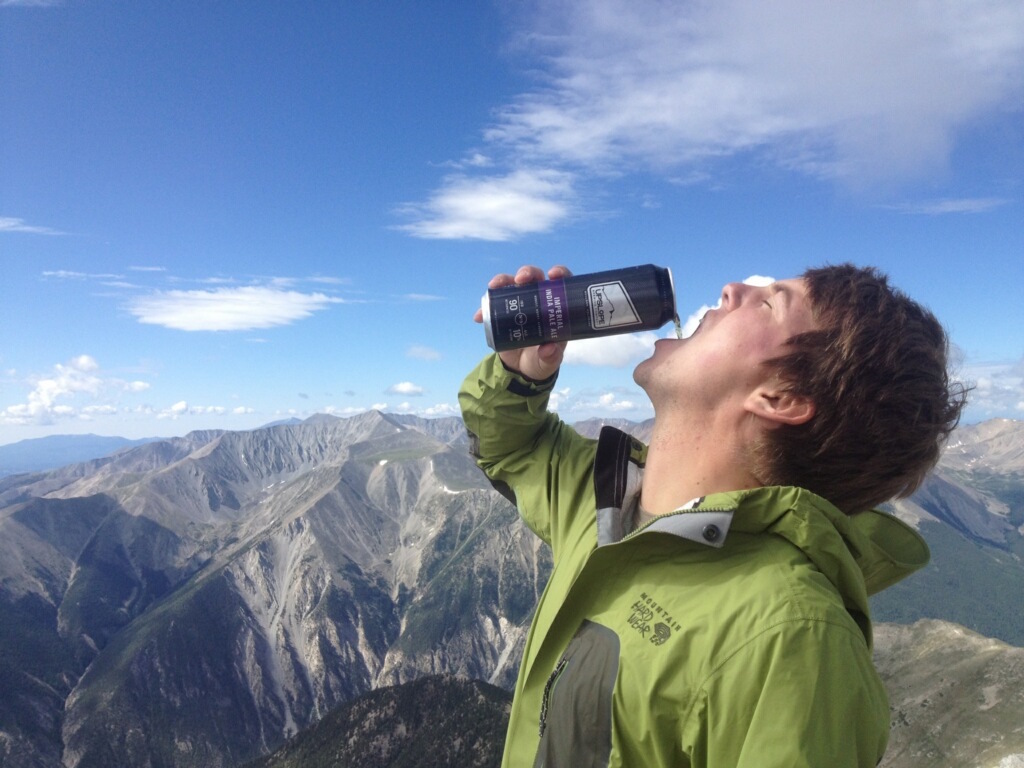 Upslope Brewing – India Pale Ale. 7.2% ABV, 65 IBU. This is a good type of IPA to introduce to a new enthusiast. This brew pours on the darker, copper side and has an excellent balance of malt and Patagonian hops. The result is an excellent citrus aroma and subtle caramel sweetness. The beginning of the taste is a smooth medium malt that quickly gives way to a nice hop bite, with hop bitterness present throughout. This is an IPA that subtly differentiates itself from the countless light golden, citrus-centric West Coast IPAs that flood the market. Therefore, it is perfect to introduce the new enthusiast to.

Odell Brewing – 90 Shilling Ale. 5.3% ABV, 32 IBU. For those new enthusiasts that need a proper introduction to an authentic, craft amber ale. The name comes from the Scottish method of taxing beer and there is a definite English influence to this brew. The flagship beer of Odell Brewing, the 90 Shilling is smooth and complex. It comes with a distinct burnished copper color and brings a great aroma. A well-executed amber ale is a good style of beer to get the new enthusiast into because it's more complex than a regular pale ale and usually balances the scale between malt and hops. Ambers are highly quaffable and offer a solid way to discern the hints of the ingredients in the overall taste.
10 Barrel Brewing – Joe IPA. 6.9% ABV, 70 IBU. The Joe IPA offers some nice, subtle switch-ups to the light, citrus hopped versions of this style. This beer is packed with a healthy amount of Amarillo, Mosaic, and Simcoe hops that give it that signature Northwest IPA kick. The Joe won the gold medal in the 2016 Best of Oregon category. That's no walk in the park considering all of the exceptional craft breweries that populate that state. This beer pours a light and bright golden color with a healthy dose of carbonation. The flavor is all bold citrus and an intense hop variety. Intensity of the flavor, complex blend of hops, and strong bitter finish is what sets the Joe apart from the average citrus IPA. The light malt body allows it to be less filling and more sessionable. This is a great IPA to introduce to the new enthusiast because it is light and citrus-centric but with a bold taste and a lot of character.

Ninkasi Brewing – Dawn of the Red India Red Ale. 7% ABV, 66 IBU. Dawn of the Red offers a unique variation on the IPA that is easy to drink and not overwhelming to those new to the India Red Ale style. The amber body gives a background of subtle caramel flavor to the powerful presence of complex El Dorado and Mosaic hops in the foreground. The most notable part of Dawn of the Red's flavor has to be the prominence of tropical notes. Think mango, papaya, and pineapple being followed by a caramel sweetness and mellow hop bite. This IRA does a superb job of not having too much fruit flavor. Dawn of the Red will definitely be an excellent brew to introduce to the new enthusiast.
The "Beer is Beer" Guy or Girl
This is the person who walks into the taproom of a craft brewery and asks for a Bud Light. They always "just want something light and drinkable". This person might rather want to drink wine, a mixed drink, or straight liquor. They might see craft beer culture as inaccessible and un-inclusive to the uninitiated. The following suggestions are designed to bring some beer appreciation into their lives that they had no idea existed. Or, at the very least they will enable you to get this person to drink some good beer with you.
Suggestions:
Sawtooth Brewery – Sunnyside Session Wheat. 4.9% ABV, 18 IBU. A Sawtooth Brewery flagship, Sunnyside is light, refreshing, and flavorful. This beers pours a light gold color and is perfect for those who "just want something light". Subtle hints of spice and sugar combine with an American yeast called Cali 001 to give this brew character and a great taste. Don't tell the person you've initiated that they're actually sipping on a sophisticated craft beer.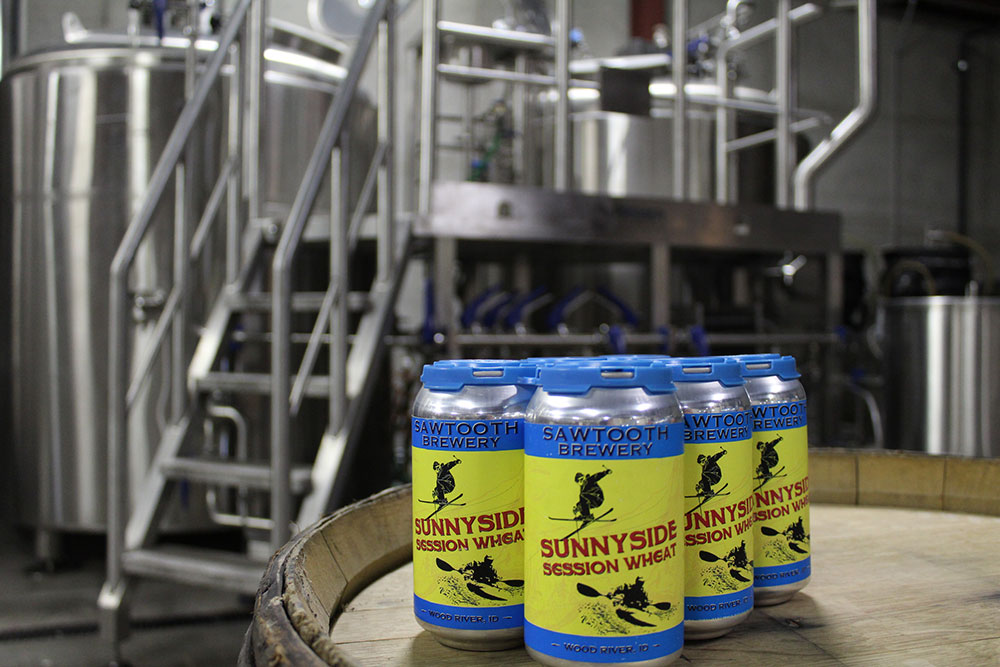 Warfield Distillery & Brewery – Still Thinking Blonde. 5.5% ABV, 23 IBU. This brew is another great way to sneak an excellent craft beer onto the palate of your unsuspecting prey. This light blonde lager has notes of honey and fresh bread. Pilsner and Munich malts are used to give the body a Euro-inspired flavor. This is a classic session craft beer that anybody will enjoy.
Upslope Brewing – Craft Lager. 4.8% ABV, 15 IBU. This is a classic American lager brewed the Mountain West craft way. That means premium ingredients (water from the local snowmelt, lager yeast, Czech Saaz hops) are used to create something with substance that you'll want to go back to. Upslope makes a lager that just might make that non-beer drinker want to up their game.

Odell Brewing – Drumroll APA. 5.3% ABV, 42 IBU. Drumroll is an unfiltered American Pale Ale that differentiates itself with a unique character. This beer is surprisingly known for its prominent fruit flavors from tropical hops. Drumroll is a light golden, citrus-inspired ale and can taste like pineapple, orange, mango, and grapefruit. No fruits or juices are added. The fruit flavors come exclusively from fruit hops that are carefully picked from each year's crop yield. Introducing this beer to the "beer is beer" person is a great way to lure them into drinking a complex and exotic pale ale while they're thinking that they're sipping on an unintimidating, plain-gold cold one.
10 Barrel Brewing – Cucumber Crush Sour. 5% ABV, 4 IBU. I know what you're probably thinking. Why introduce this type of drinker to a sour? Well, Cucumber Crush has proven to be appealing to all palates because of its cucumber-influenced smoothness and extremely low hop count. The taste starts out fairly sour and then quickly transitions into a silky finish. The brewery bills this beer as the most refreshing and sessionable sour you can find. Cucumber Crush was created at 10 Barrel's Bend, Oregon headquarters and has garnered some serious acclaim including a 2014 Great American Beer Festival gold medal.

Ninkasi Brewing – Helles Belles. 5.3% ABV, 28 IBU. This is a superb Munich-style lager packed with an impressive ingredients list, yet straightforward and refreshing to drink. Ninkasi uses four different types of malts in this brew, including the extra-tasty Bohemian Pilsner. An array of German hops help to round out the taste. Helles Belles is a light, highly-sessionable German lager that stands out for its subtly more prominent hop aroma and taste. This is an American Mountain West microbrewery take on a traditional German style. The hesitant beer drinker will appreciate the drinkability, crisp flavor, and good balance. Or come to think of it, they might not even notice these things at all.