The West's mountain towns have some of the most accessible, consistent, challenging downhill skiing in the world. We know this. What many people don't know, however, is that most of our resorts are paired with world-class cross-country ski trails. Groomed regularly and designed to give visitors the opportunity to explore majestic hills and valleys against jaw-dropping backdrops, these venues have worked to embed cross-country skiing into the mountain lifestyle. All that, and they give you a heckuva workout, too (holiday calories, get at us!).
Utah:
Soldier Hollow (Soho), Midway, UT
Built for the 2002 Winter Olympics and still used for elite competition (this year, Soho will host both US Nationals and World Junior and U23 Championships), these trails are built to challenge even the most well tuned aerobic engines. However, cold snow and virtually endless sunshine make steep ascents and ripping down hills a surmountable, even enjoyable, challenge. Not sure you're ready for Olympic caliber hills? The venue also has beginners' trails, lessons, a biathlon range and a lodge equipped with rental equipment and hot cocoa. There's even a tubing hill right next door, in case you decide a pulley lift is more your style.
Round Valley Trails, Park City, UT
With mellow terrain and incomparable accessibility, these summer mountain bike trails turned Nordic tracks are perfect for an after work ski with a view. The Round Valley trails offer a variety of trails for a variety of visitors, with the added benefit of views of both Deer Valley and Park City resort throughout. Bring your dogs and your friends, stop at White Pine Touring en route for equipment and Ritual Chocolate on the way home for a post-ski treat!
Colorado:
Howelson Hill, Steamboat Springs, CO
"When you get to town, you'll see Sleeping Giant in the distance and the ski jumps built into the mountain to your left. Go to the jumps and park by the rodeo stand, ski on." These are the directions to Howelson Hill, a system of ski trails so embedded into the life of young Colorado Nordic skiers that you'll be hard pressed to find a young racer without fond memories of crossing its finish line. But these trails are not only for racing. Tour up the winding "S" turns for one of the best views you can get on skinny skis. Once at the top, take a couple of field laps before descending the technical and infamous and aptly named "elevator shaft" trail. Or, if you're feeling adventurous, take your edgeless skis onto the corduroy for a classic Norpine rip.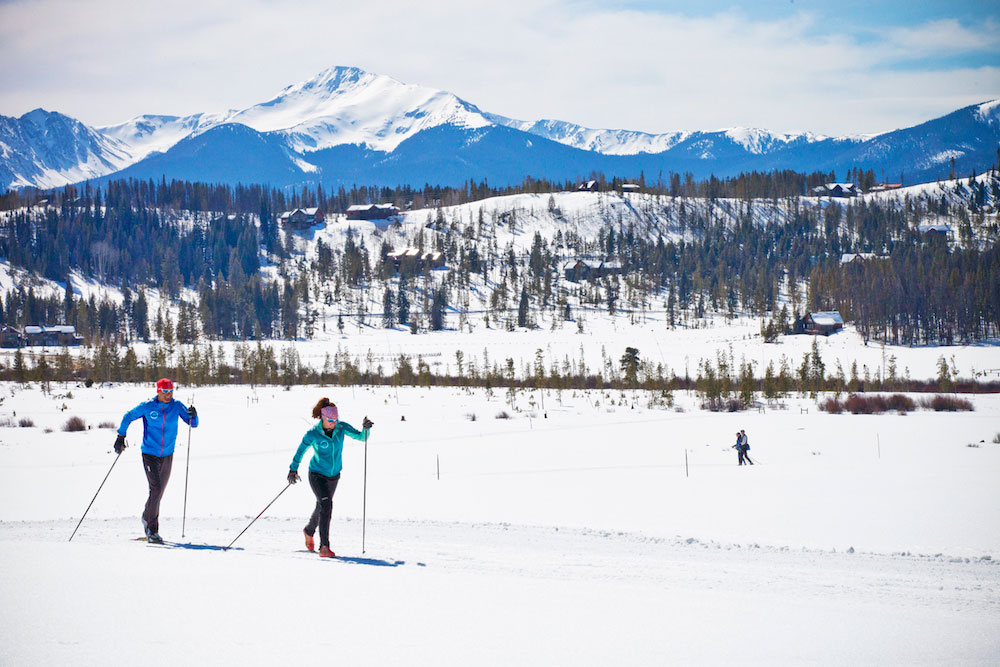 Devil's Thumb Ranch, Tabernash, CO
Full time spa, world-class accommodations and a sustainability initiative to boost? Add over 100 kilometers of skiing over 6000 acres of mountainous land and you've got yourself a world-class cross-country ski experience. Devil's Thumb is every Coloradan's favorite ski destination for good reason. With varied terrain, scenic views and dozens of trails to explore, the ranch is worth the trip from town, and worth staying a while.
Idaho
Galena Lodge, Ketchum, ID
It's hard to choose the best place to ski in a town called "Nordic Town USA." With over 300 kilometers (or 185 miles, to you non-Nordies) of terrain, the Sun Valley area boasts one of the country's best systems for cross-country skiing. Galena takes the cake for its varied terrain, proficiency of staff and fantastic après opportunities. The Galena trails are the kind wherein you want to get lost. From corridors that look like the enchanted forest, to massive views of the Pioneer and Boulder Mountains at the tops of climbs, to speedy descents, Galena is truly a little Nordie paradise. In addition to regular day visits, skiers can also ski out to yurts in the trees or stay for a meal at Galena's monthly full moon dinner. Or, any day, coffee and grilled cheese is the perfect way to round out a fantastic ski.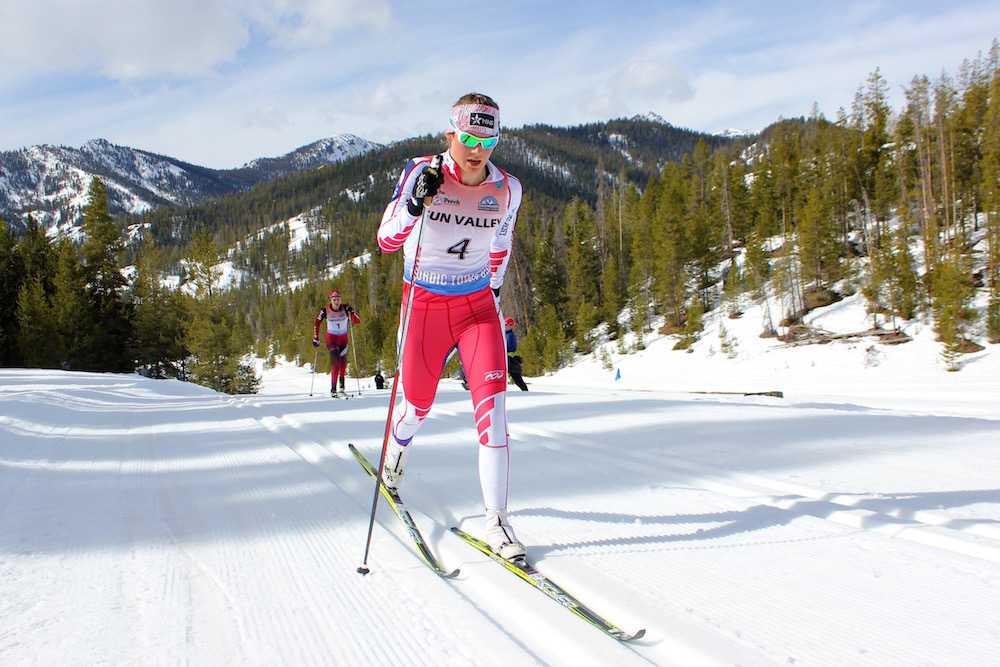 Montana
Lone Mountain Ranch, Big Sky, MT
Regularly voted the #1 cross country ski resort in North America, Lone Mountain Ranch has 85 kilometers of groomed trails, lodging, dining and close proximity to Big Sky Mountain Resort. Perhaps one of the best opportunities for big views on small skis, Lone Mountain Ranch also has a network of snowshoe, dog sledding and National Park trails and spa to wind down from exploring them all.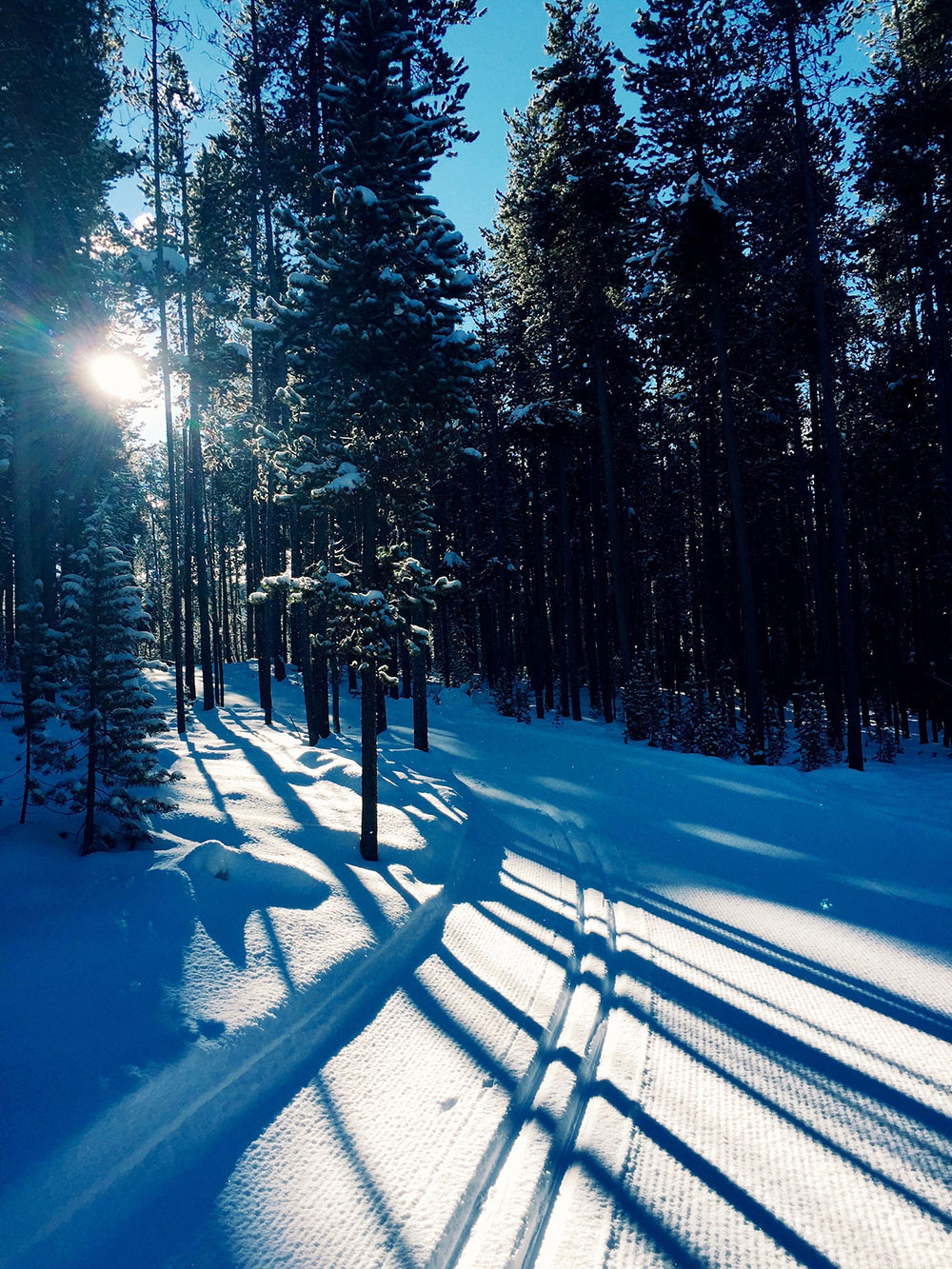 Bohart Ranch, Bozeman, MT
Cold snow, technical courses and 30 kilometers of scenic views of the Bridger Mountain range have earned Bohart an honorable reputation as one of Montana's best places to race, train and play on cross country skis. Only a half hour drive from Bozeman, the trails' accessibility amplifies the value of its meticulously maintained and challenging terrain. Once you've made it up the first climb into the upper stadium, cruise out past the cabin to Logger's Loop for one incredibly fun, and incredibly beautiful, skis this side of the country.
Washington
Mt. Spokane, Spokane, WA
An hour outside of downtown Spokane, the Mt. Spokane Nordic trails are a secret gem of the Pacific Northwest. With winding, forested loops and seemingly endless grooming, visitors will be pleased to discover rolling terrain, warming huts and spectacular sights. As many of the trails wrap around the mountain, evening skiers will be treated to views of the distant city lights, making a ski at Mt. Spokane one of the most unique and memorable this skier has ever had.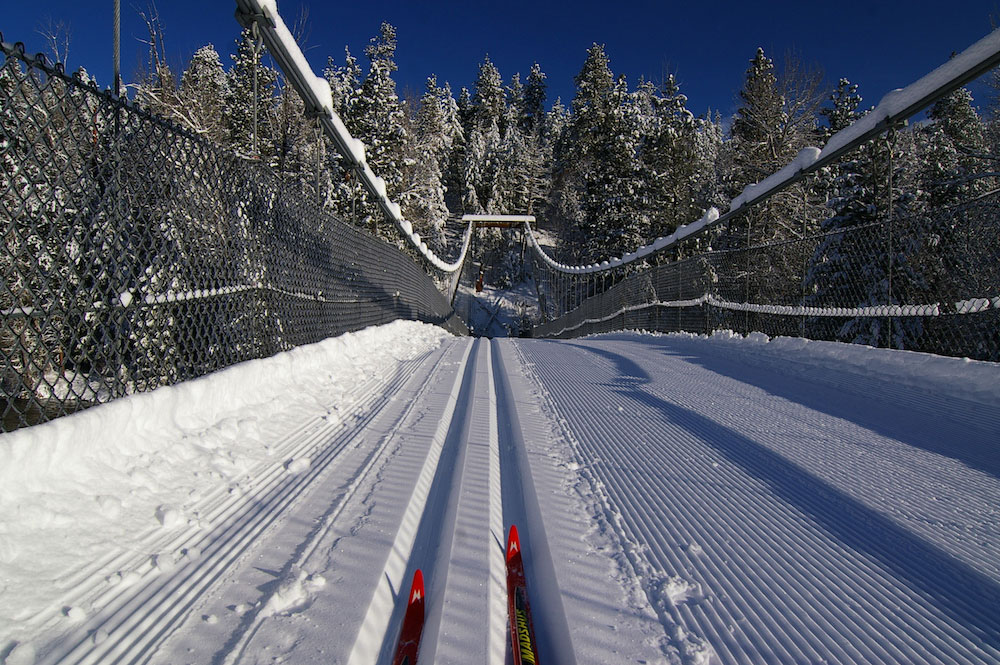 Methow Valley Ski Trails, Winthrop, WA
200 plus kilometers of trails at the edge of the Cascade Mountain Range in central Washington unite to make some of the nation's best skiing. This is the kind place where you want to rent a cabin and ski every day for a week, otherwise you could never explore the entire network of crazy beautiful trails. In particular, Sun Mountain Lodge offers a satisfying mix of trails, accommodations and technical support to make your skinny ski ridiculously enjoyable.
Wyoming
Jackson Fork Lodge, Bondurant, WY
Three mountain ranges, public and private trails, a National Park AND promised views of wildlife greet any traveler to cross the threshold of Jackson Fork. Of any of the venues on this list, this one caters particularly to the explorer looking to tour. Only 10 of nearly 50 miles of trails are groomed, while the public land offers endless backcountry opportunities to any skier with touring skis and a sense of adventure. The views alone will make every ski well worth the sweat.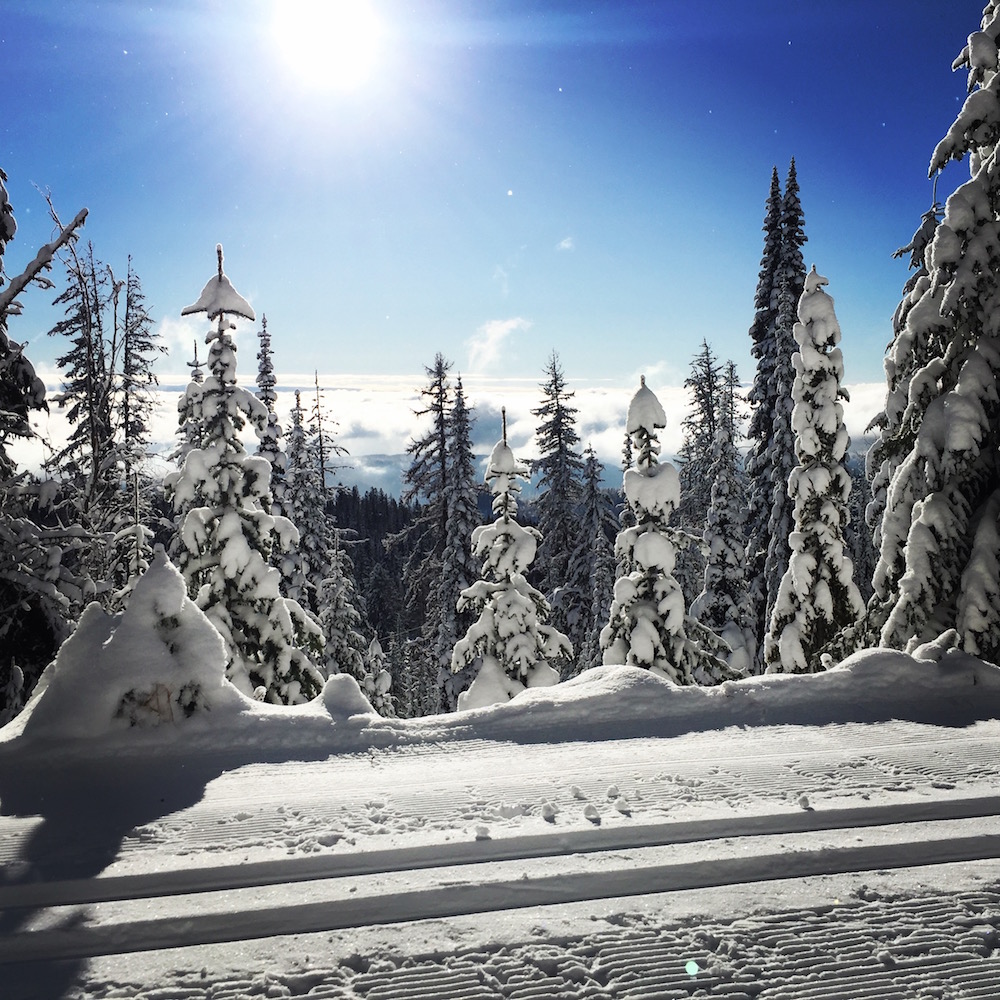 BC Bonus:
SilverStar Mountain Resort, Vernon, British Columbia
I would be remiss as a skier to not mention SilverStar as one of the best places to ski in the west, because, in my book, it might just be the best place to ski in the world. The subject of many a skier's dream and at least one New York Times article, SilverStar has everything that a mountain family could possibly need. In addition to downhill, tubing, snowmobiling, sledding and fat biking facilities, the Nordic trails top my list in terms of challenge, beauty and pure fun. Weaving through frosted alpine trees and SilverStar's signature candy cane Victorian architecture, skiers will also get intermittent views of the Northern Rockies unlike any you can see from a lift.