Since its creation in 2001 by Alaska heli-ski pioneer Theo Meiners, Alaska Rendezvous Guides (ARG) has been a dream machine serving up epic experiences in the Chugach Mountains. With a custom built eight room hotel, full service restaurant and tavern, and fleet of helicopters on-site, ARG offers and all-inclusive heli-ski experience that is hard to beat. In 2008, Theo brought his son Aiden, and daughter Ali into the mix at ARG to help run the business. Upon Theo's sudden and tragic passing in 2012, Ali took the reigns as Operator and General Manager. Listen in on our conversation with Ali as we discuss her father's legacy, the support she receives from the heli-ski community, and her emotional first ever heli-ski run in Alaska.
BigLife (BL): Describe your first AK heli-skiing experience? Was it all it's cracked up to be?
Ali Meiners (AM): Oh my god, um, yes! It exceeded any expectation I ever had, and it still continues to exceed any expectations I have. The first time I got to go heli-skiing, I was 18. I was a senior in high school and went up for my spring break. Our plane landed at 8:00am and we got up to Rendezvous. It had been a while since I had seen my dad since he had been working up there, and I will never forget running to his cabin to see him and hug him, and he was like, "hey, go get your stuff on, go get ready. We ski today!" Just going out, the helicopter ride was exhilarating. The first run I skied was on a mountain named "Little One". When I asked my dad about the name, he said it was called "Little One" for his kids, and all of the little ones out there.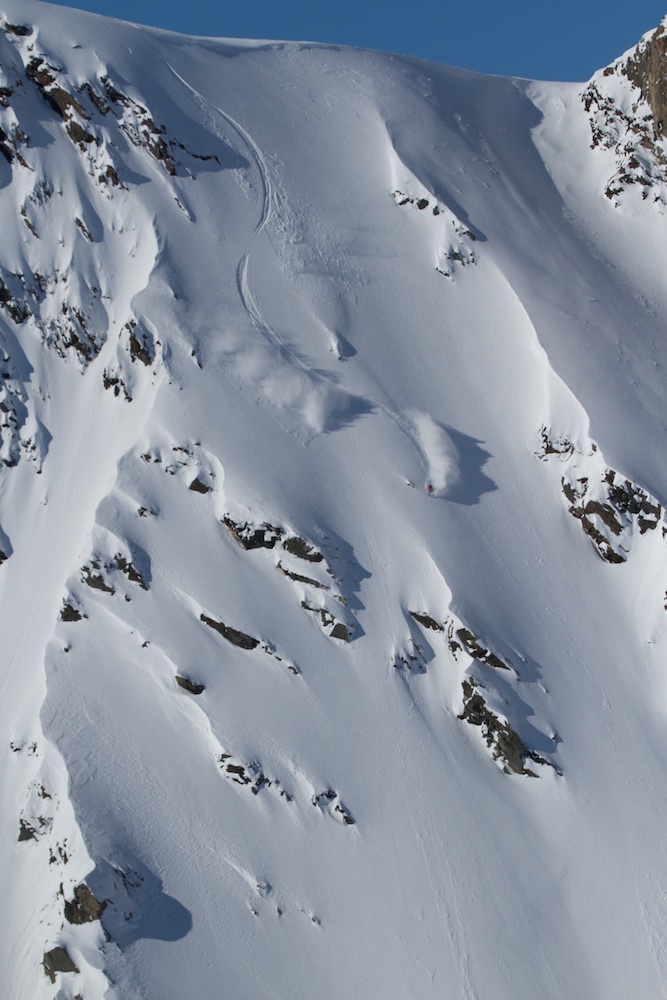 BL: So your first run in AK was on a mountain already named after you?
AM: Yeah, it was really cool, it was really special, then throughout the whole week, we skied some big lines. That first experience with him was really the end-all be-all.
BL: How often do you get to heli-ski when you are up there now?
AM: Ha ha ha. Not as much, and that is my own fault for not making time to get out there, but I get caught up in the paper work and operations and logistics at base. Sometimes the time just evaporates and it will be a couple of weeks since I skied, and I'm like, "oh my god, I have to ski, I have to remember why I do this." It will take one run and I'll have a complete change of attitude and everything will be right in the world. This is why we do this. This is why we want to share the mountains with other people.
BL: Your dad, Theo Meiners, was one of the early pioneers of AK heli-skiing who went on to found and run ARG. After his unexpected passing in September 2012, how difficult emotionally and logistically was it to carry on with the business?
AM: It was really difficult. The knee jerk reaction was, "of course we will operate in 2013, that shouldn't even be a question." As time elapsed and we got closer to December, we decided not to operate in 2013. My fear was that we were going to be operating on emotion, and that can be really dangerous. We didn't operate the guide business that year, but we did operate the lodge business, so we still had a presence on Thompson Pass and did the hospitality side of things. What was really amazing about that, and I still get a bit choked up thinking about it, was all of the support we received from the other operators on Thompson Pass. I remember someone from VHSG (Valdez Heli-Ski Guides) had come in was like, "we can't wait until you guys operate next year, we miss seeing you out there." From Alaska Snowboard Guides, to Dean (Cummings), those three other companies were really supportive of us being back in the mountains in 2014. They showed a lot of compassion and I think about that often.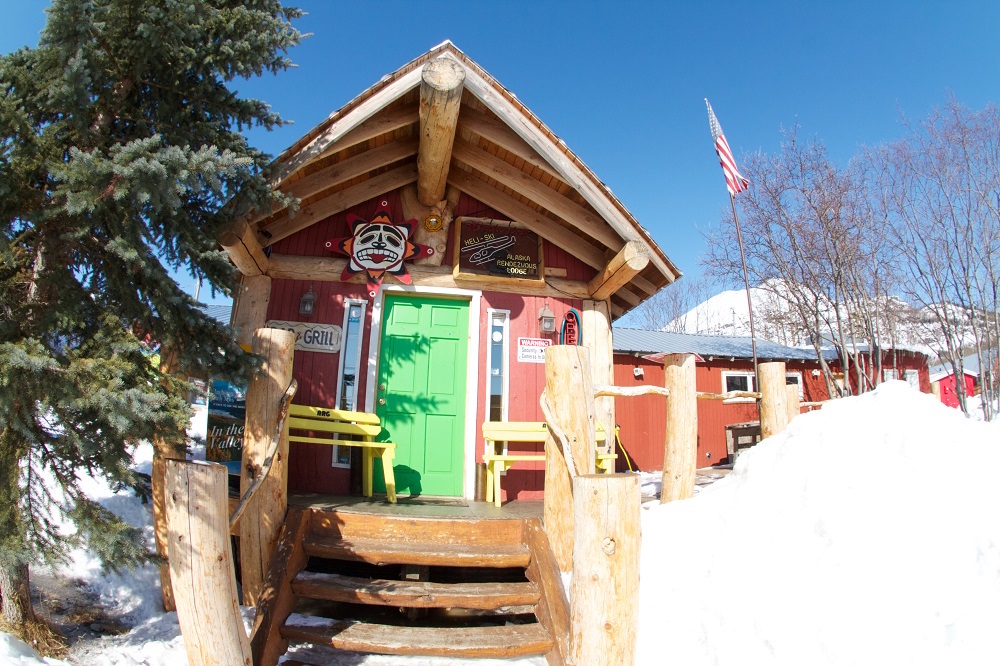 BL: What are some of the things Theo taught you that you still carry with you today?
AM: One thing in business I think about every day, is he would always say, "don't trip on the finish line." At the end of a great day, maybe it's the guides instinct, maybe there is a tired client, but if something is not right, just come home and don't trip on the finish line. We talk about that a lot in the guides meetings. We also talk about it late in the year when we are towards the end of the season, we've done a great job so far, lets continue to be slow and steady, and not trip on these final few days.
BL: Are you the only female heli-ski operator in the world?
AM: I don't know. There has been speculation that the answer is yes. There are a lot of other women who are involved like Jessica Quinn, Jen Brill, Francie Royer, and Michelle Wiegele. I don't want this to sound vain or anything, but I think I am the only female operator that doesn't have a male counterpart.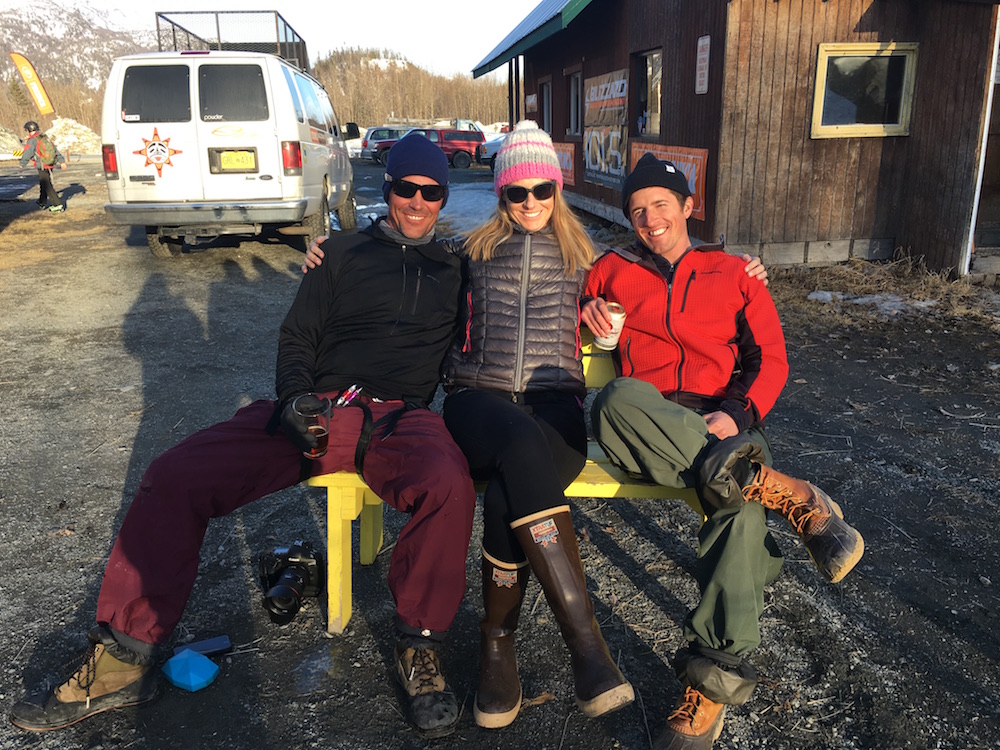 BL: Are there challenges in being one of the only females in this male dominated field?
AM: Yes, there are challenges. My greatest challenge doesn't have to be with me being female, it has to do with me not being a guide. Most operators are also guides so they are out there to make the final decisions. I don't want to be a guide, I have an incredible guide staff and I trust them completely. I have so much support so I can't say that gender has been an issue.
BL: Tell us about the goods. What makes ARG special or different from other AK operations?
AM: Our location. We are 45 miles north of Valdez. We are not on Thompson Pass, we are just on the other side. The way that storm systems flow, we see clearings first because the clearings come from up-country. We have our own little micro-climate due to these massive drainages around us and how the weather comes in and goes out. That's why we ski so much. Plus, we all live right there, including the pilots, so if it clears at two o'clock we can go out and ski until six or seven o'clock.
BL: What is your future vision for ARG?
AM: I would like to fine tune our operations, and I would love to grow our season. I would like us to expand a little bit, not by a lot, but maybe a couple more cabins so we can hold more than 16 people. We do have the RV parking and allow people to camp—we want everyone to come ski with us.