Sun Valley Museum of Art (SVMoA) announces the 42nd Annual Sun Valley Wine Auction, with four event-filled days June 27-30, 2023. Event Co-chairs Andrea, Christopher, and Jennifer Laporte invite local arts supporters, as well as wine enthusiasts from around the world, to join in four days of gastronomical adventures including vintner dinners featuring award-winning chefs and winemakers, educational symposia, a celebratory Magnum Pig Roast and Raise the Paddle for Art, and the beloved River Ranch Wine Walk along the Big Wood River in Ketchum, Idaho.
Since it launched in 1981, the Sun Valley Wine Auction has provided significant funding for the Museum's arts education programming. The Auction's Raise the Paddle for Art guarantees that 100% of Blaine County students participate in a SVMoA arts education program every year. These generous donations underwrite free and reduced-cost arts education programming, provide scholarships for students and educators to pursue arts education, and enables SVMoA to serve more than 4,000 K–12 students annually with integral and unique creative programming.
"For more than five decades, SVMoA has shared a rich diversity of cultural arts programming with the entire Wood River Valley. Through the generosity of our Wine Auction patrons, we are able to bring the best in contemporary art and arts education to our community," said Jennifer Wells Green, Executive Director of SVMoA. "We are grateful to everyone who engages, participates, and supports this longstanding event every summer."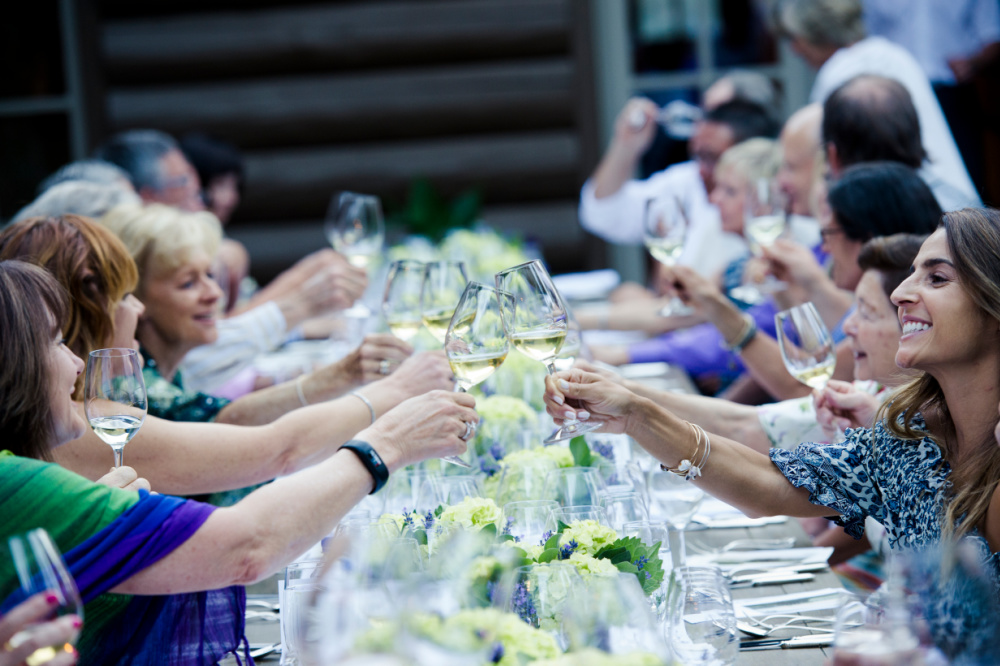 As mentioned, the 2023 Wine Auction co-chairs are Andrea, Chris, and Jennifer Laporte. Andrea Laporte has been involved with the Auction for many years as a committee member, she is also the President of the Board of Sun Valley Museum of Art. This year she is joined by her son Chris and his wife Jennifer, for their first year as co-chairs of the Wine Auction Committee.
"We are excited to host the 42nd annual Sun Valley Museum of Art Wine Auction for several days of excellent wines, outstanding food, and conviviality in our beautiful Wood River Valley. While Sun Valley is famous for its array of outdoor opportunities such as skiing, biking, and fly-fishing to name just a few, it also boasts a thriving arts community that is the envy of much larger communities," said Andrea Laporte Co-Chair of the Wine Auction Committee. "As you sip delicious wine in a stunning setting, we hope you will take pride in supporting vital arts education in our community."
This year's Wine Auction events include an array of special award-winning guests, an esteemed lineup of vintners, exciting gastronomic adventures, and world class, rare auction lot offerings throughout the week.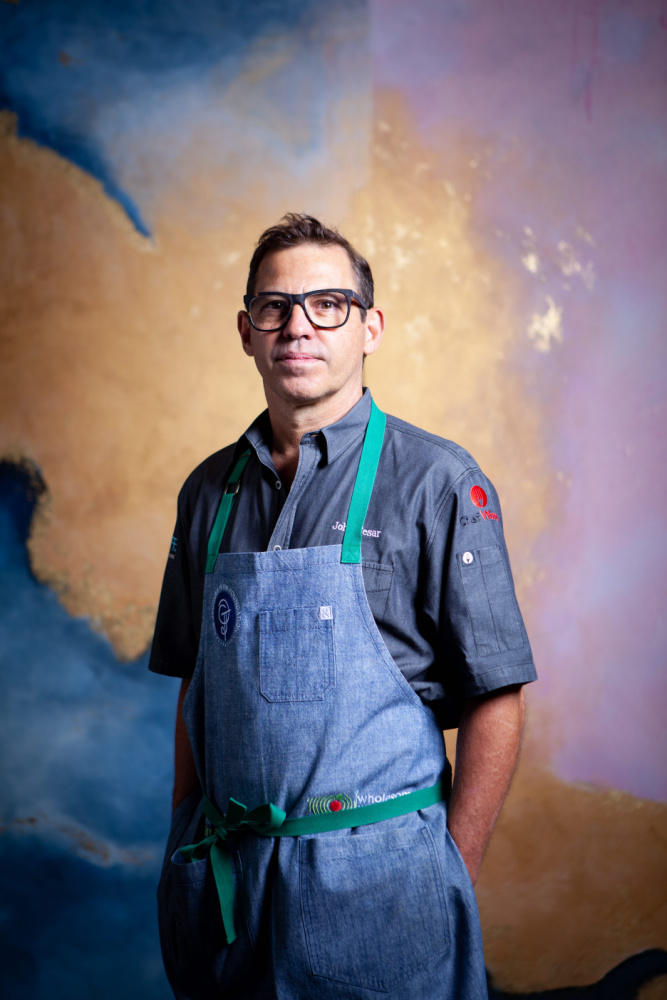 New to the Wine Auction this year is Chef de Cuisine John Tesar, a Michelin-star studded, three-time James Beard finalist, and critically acclaimed executive chef of restaurants Knife Steakhouse in Dallas, and other restaurants including Plano, Outer Reef and Knife & Spoon. Chef John Tesar's influential culinary career spans over four decades, with a footprint in the Southwest and on both coasts. An avid surfer and snowboarder and deeply connected to Sun Valley, he will bring a cadre of award-winning chefs who will collaborate on the week's vintner dinners as well as the Magnum Pig Roast and Paddle Up.
For the Sun Valley Wine Auction, Tesar will be joined by several culinary experts including Food Network Stars Marc Murphy, Alex Siedel, and Beau Macmillan. Guests can also expect familiar local faces such as Scott Mason, owner and head chef of Enoteca, Rodrigo Herrera of Vintage and private chef Andrew Dunning.
This year's special guest auctioneer is Dan Kosta, native son of Sonoma County and distinguished veteran of the Sonoma County wine industry. An active industry volunteer and outspoken children's advocacy philanthropist, Kosta returns to the auction this year for the Magnum Pig Roast and Raise the Paddle for Art Auction on June 29.
We are excited to welcome the Harlan family's wines including Harlan Estate and The Napa Valley Reserve to the program this year. Each winery will anchor an incredible Winemaker Dinner on June 27 and 28, respectively and is available by purchasing the limited edition, Grand Cru Plus ticket.
"The Sun Valley Wine Auction celebrates the impact arts and education have on the vitality of this community," said Wine Auction Director Peter Burke. "We are excited to share a new format this summer and to welcome new and old friends! Bid often, high, and proud!"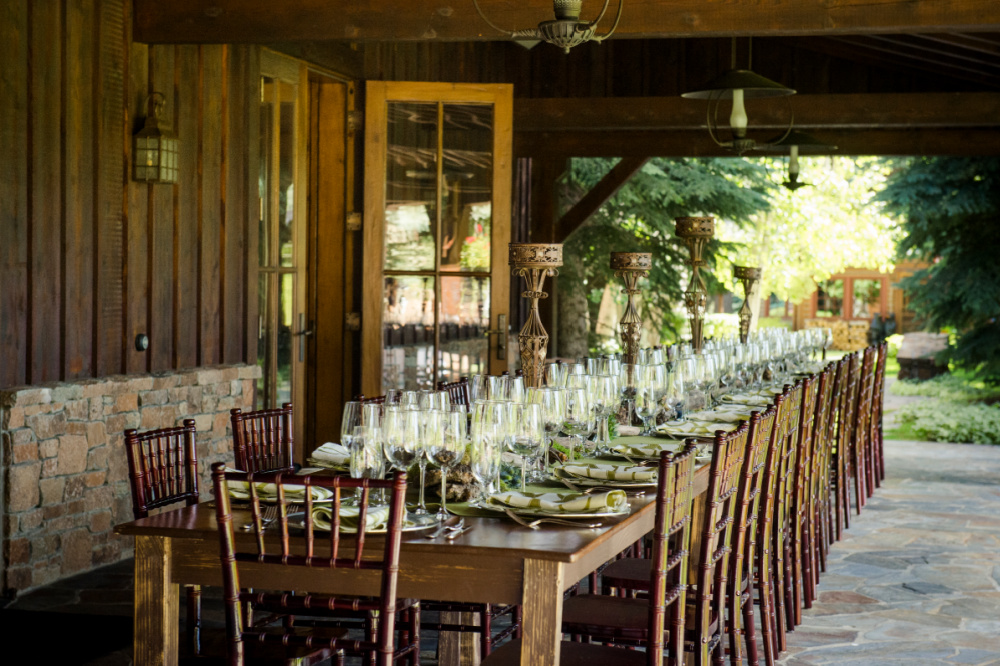 Event Lineup
Winemaker Dinners – June 27 & 28: Hosted by the most stunning estates in the Wood River Valley, 12 Winemaker dinners will present distinguished vintners alongside award-winning chefs from across the country and throughout the valley. Each extraordinary course is paired with spectacular, rare wines in an intimate setting.
Après Afternoon at Roots Wine Bar and Bottle Shop – June 27 & 28: Relax and unwind at Roots Wine Bar with talks by featured winemakers and speakers from around the region. Indulge in a progressive wine tasting and heavy passed appetizers. Located in downtown Hailey, this event has something to offer everyone.
Sun Valley Culinary Institute Cooking Demonstration with The Vines Global – June 27: Join the talented staff of SVCI for an afternoon of culinary delights. Join in this educational exploration and tasting of food and wine with The Vines, an explorer's club and worldwide community dedicated to winemaking. This event tests your palette and expands your culinary skillset!
SCOUT Symposia – June 28 & 29: Winemaker talks and wine flights hosted by SCOUT, a wine and cheese bar located in the Ketchum Town Square, will educate guests on wine pairings, individual wine regions and highlighted wine categories and vintages. Special guests to offer education and inspiration.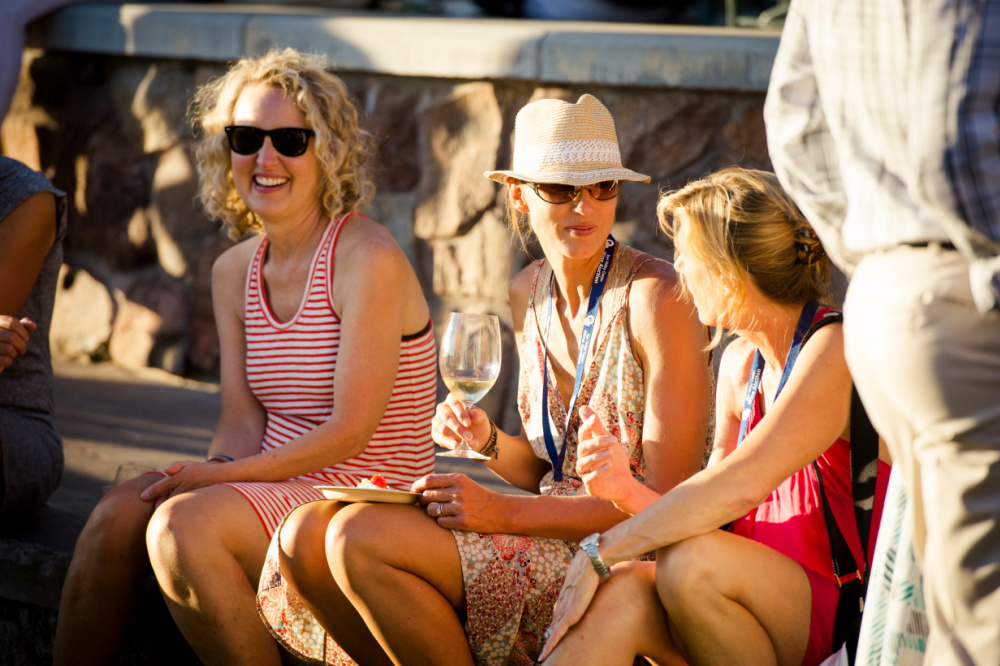 River Rafting Adventure – June 28: A vintner dinner with a splash of adventure! This year we have curated an experience combining the thrill of a true Idaho outdoor adventure with the sophistication of fine wine and food. Guests will be shuttled to Stanley for a half day guided white water adventure along the Salmon River. Majestic scenery and wildlife await along this class III float, graciously guided but Doug Fenn of White Otter Rafting. Guests will finish their evening at the Sun Beam Café for a private 3-course dinner and wine tasting featuring 32 Winds Winery and a live musical performance.
Magnum Pig Roast & Paddle Up – June 29: For Grand Cru and Premier Cru Package ticket holders only, the main event is a Magnum Pig Roast hosted by longtime Sun Valley Wine Auction board members Trish & Dave Wilson and Cheryl & Murray Hall, at the Hall Barn. The evening's festivities begin with champagne on the lawn followed by a spectacular pig and veggie roast. The scenery is second only to the feast created by chef John Tesar and friends. Wine pairings by 32 Winds, Lombardi Wines and Rombauer Vineyards accompany the courses. Additionally, participating festival vintners will be graciously pouring Magnums from their reserve collections. Highly anticipated auction lots and then a Raise the Paddle for Art with guest auctioneer Dan Kosta will follow.
3rd Annual River Ranch Wine Walk – June 30: The River Ranch Wine Walk concludes the fun and philanthropic week on Friday. Guests use a trail map to navigate their way through the stunning backyard gardens of three exclusive riverfront properties and taste their way through the finest vineyards of Napa, Sonoma, Willamette, and Walla Walla. Each residence presents a distinct group of regional vintners with food pairings by Sun Valley Culinary Institute, Atkinson's Market, and will include musical guests along the Big Wood River.
To register, bid, support and learn more about the Wine Auction and SVMoA's arts education programming in Blaine County, visit sunvalleywineauction.org