Cinnamon, one of the most common and well-known spices, is also one of the more complicated. There are actually hundreds of types of cinammon, and the three most common are Saigon, Ceylon (or "true" cinnamon), and Cassia (or Chinese cinnamon). The spice offers many health benefits including its ability to regulate blood sugar and inhibiting the growth of fungi and yeast. To reap the benefits and true flavors of cinnamon, use it as soon after harvesting as possible. Then grate it yourself for the freshest of flavors.
Pro tip: Looking for the perfect cinnamon grater? We recommend a specialty grater (pictured above) available at www.cinnamonhill.com
Spiced Apple Shrub
from Modern Cider by Emma Christensen
The shrub we mean is not the green, bushy thing in your yard. This shrub is an intensely sweet and tart syrup made of vinegar, sugar, and fresh fruit. Mixed with sparkling water or shaken into a cocktail, that intensity will transform any drink—boozy or otherwise—into something you can't stop sipping. This particular shrub adds cinnamon and ginger for a warm, spicy twist. It's particularly good mixed with bourbon or rum for a fall or winter cocktail.
serves  3-4
2-3  large apples
1  3-in stick cinnamon
1  2-in piece fresh ginger, grated or finely diced peel stripped from 1 large orange
1 c demerara or brown sugar
1½-2  c cider vinegar, any kind, for garnish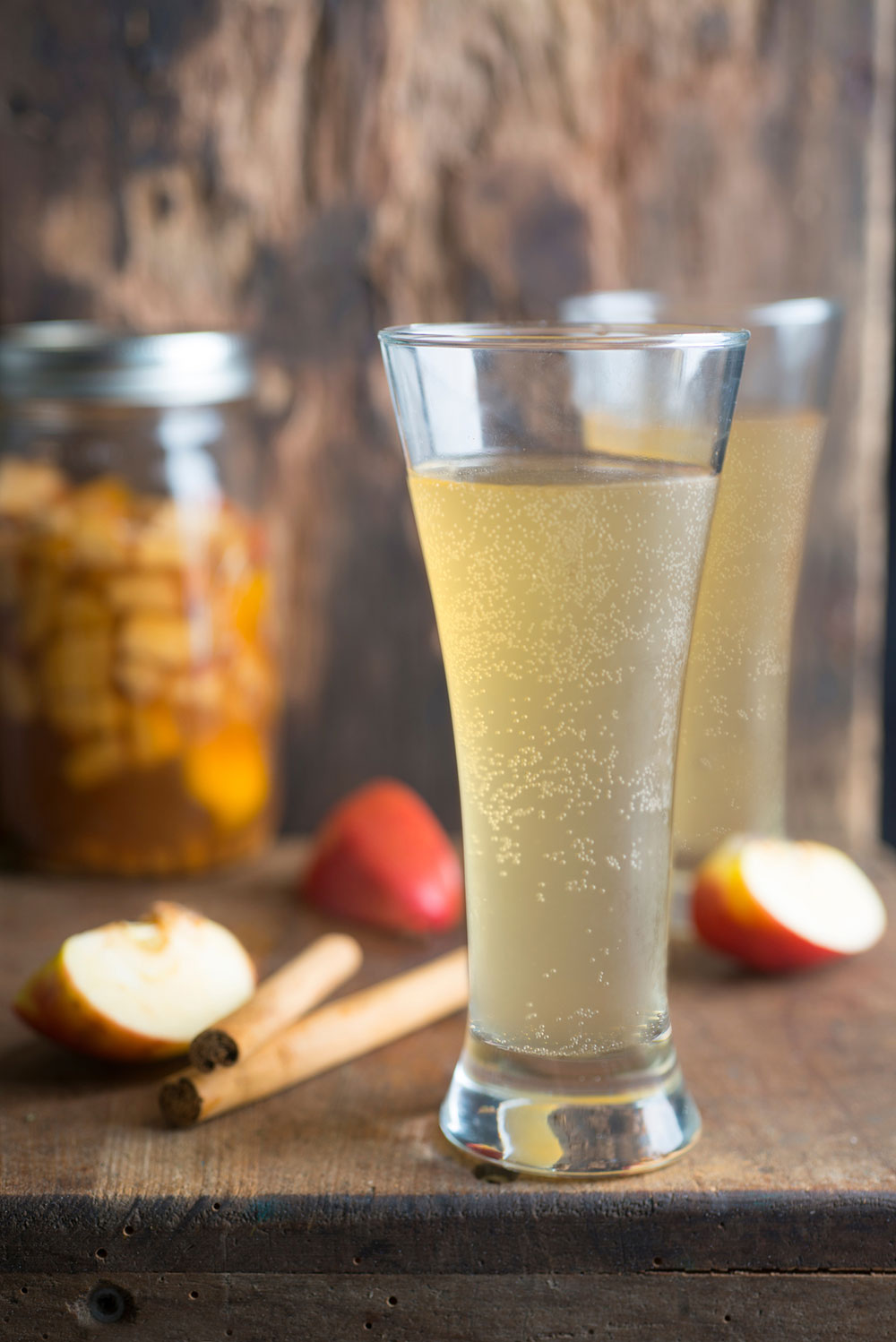 Cut the apples into quarters and trim away the cores. Shred or finely dice the apples. Transfer to a large glass jar with a lid, such as a canning jar. Add the cinnamon stick, grated ginger, orange peel, and sugar. Pour the vinegar over the top until the ingredients are covered by an inch or two.
Cover the mouth of the jar with wax paper and screw on the lid. Shake vigorously to combine the ingredients and dissolve the sugar. It's fine if the sugar doesn't completely dissolve; it will gradually over the next few days. Place the jar somewhere out of direct sunlight and at room temperature (70º to 75ºF) for 2 to 7 days. Shake the jar daily and taste occasionally. Once the shrub has infused to your liking, strain and transfer to a clean jar. Keep the shrub refrigerated for up to 6 months.
To serve, mix 1 to 4 tablespoons with a glass of sparkling water or shake into a cocktail. Taste and add more syrup, if you'd like.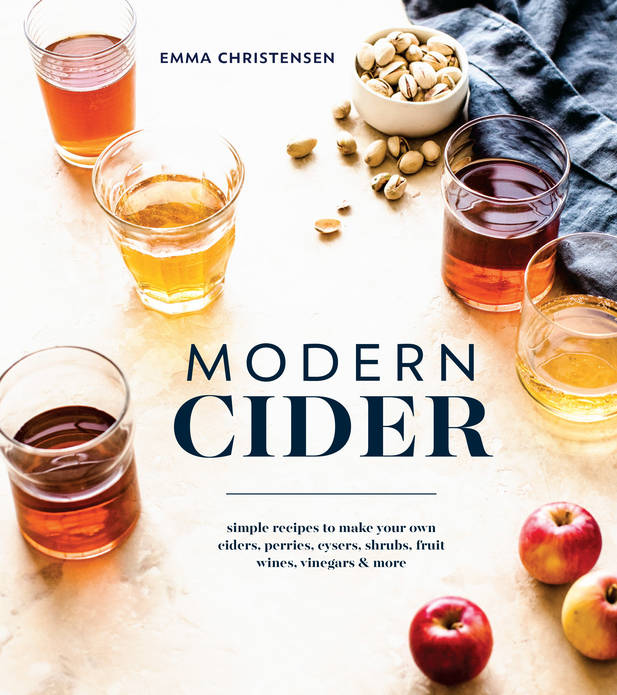 *Reprinted with permission from Modern Cider copyright 2017 by Emma Christensen. Published by Ten Speed Press, an imprint of Penguin Random House LLC. Book cover photograph copyright 2017 by Kelly Puleio
---
Golden Cinnamon Milk
by Paulette Phlipot, BigLife Food Editor
You can add in and take out ingredients as you like as this drink has a lot of flexibility in tailoring it to your taste buds. If using turmeric be sure to include the black pepper too as it increases the bioavailability of the benefits of the tumeric.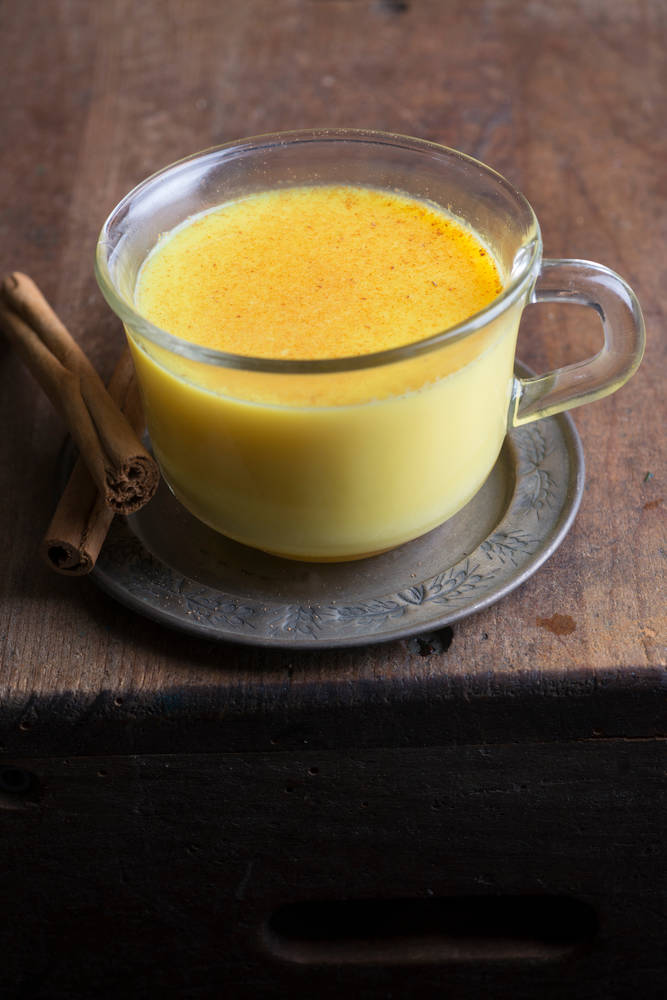 Serving for one
1 c milk of your choice
1 pinch ground ginger
¼ tsp ground cardamom
¼ tsp ground turmeric
1 dash of black pepper
⅛ tsp of vanilla
1 tsp of raw honey
freshly ground cinnamon
Mix all of the ingredients except the honey and cinnamon in a small saucepan on medium heat. Keep a close eye so the milk does not boil. Once the milk is warmed turn off the heat and gently stir in the honey until incorporated. Grate fresh cinnamon on top or stir in desired amount of ground cinnamon.