Elevate Your Experience
Looking to take your ski vacation game to the next level? Eleven Experience's Scarp Ridge Lodge is your one-stop shop for rustic luxury (emphasis on luxury) and high-octane adventure. Located in downtown Crested Butte, Colorado, this beautifully renovated lodge was originally a Wild West saloon built for Croatian miners in the 1880s and has since been transformed into a luxury ski chalet. With six unique bedrooms, including a seven-bed bunk room that just screams slumber party, as well as a fully stocked kitchen and bar complete with chef and bartender to tend to your every need, the Scarp Ridge Lodge is stacked with every possible amenity you can imagine. An indoor saltwater pool, rock-lined steam room, rooftop hot tub, and masseuses on call allow you to recover from any adventures that the mountains throw your way, while the oxygen-enriched air system takes the edge off the effects that playing and partying at 8,900 feet above sea level present. Use the gym before a gourmet breakfast to warm up the legs for a big day in the mountains and sink into the couches in the fully-equipped media room at night to wind down and swap stories about your adventures. While the lodge itself is the stuff dreams are made of, it is the staff that truly takes this experience and turns it up to 11. Once you set foot in your new home away from home, the Eleven Experience team sets the perfect vibe that allows you and your group to be yourselves, no matter how tight or loose your program is.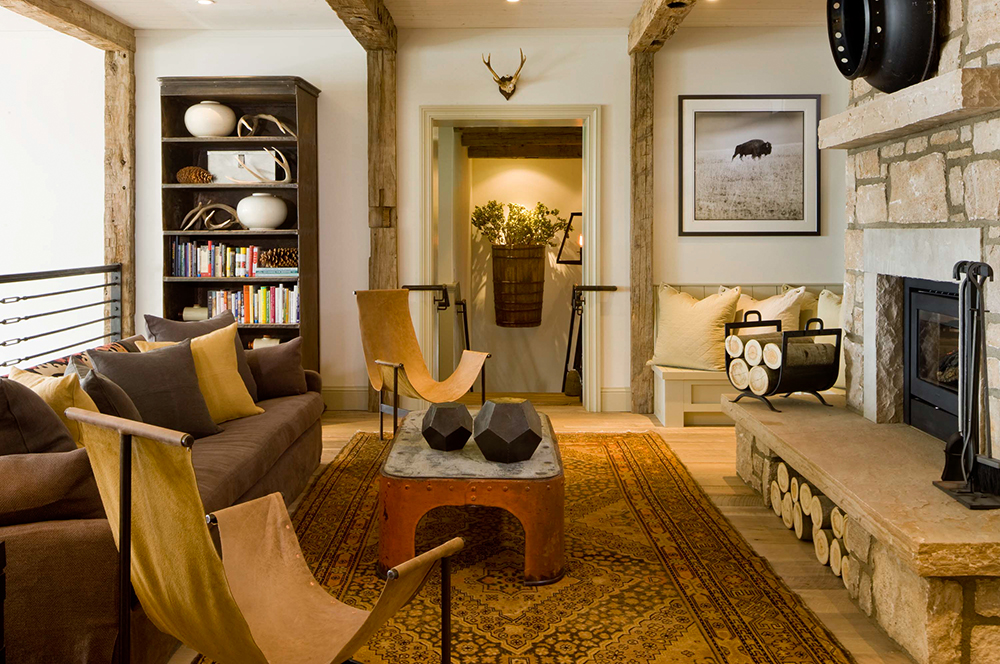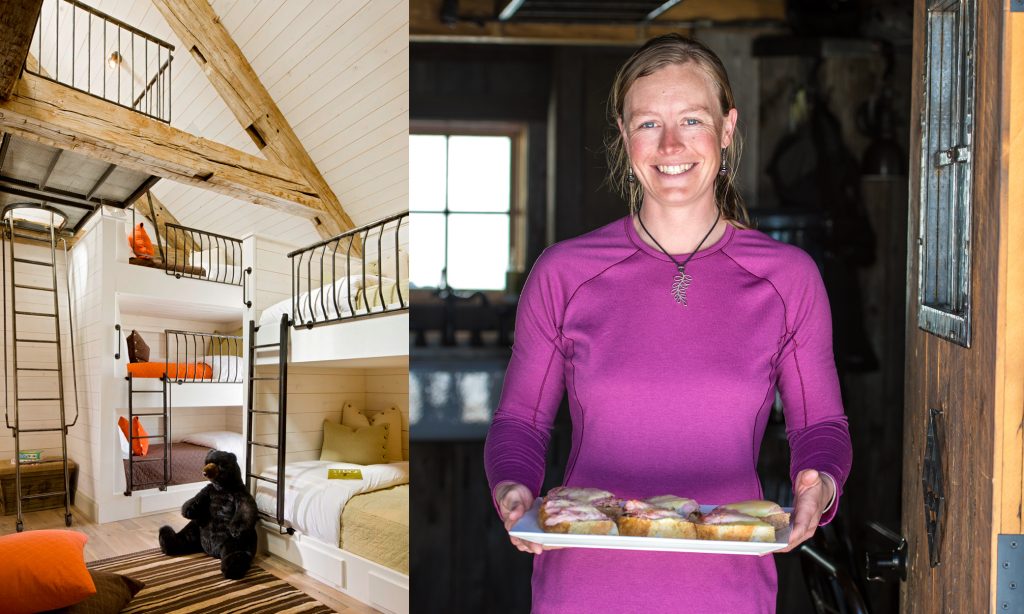 While it would be easy to not leave the lodge during your stay, we all know that the mountains are the real draw in Crested Butte, and this is where the Eleven Experience really shines. While days lapping the lifts at nearby Mt. Crested Butte serve up everything from mellow groomers to the gnarliest inbounds terrain in North America, it is the cat skiing in nearby Irwin that takes your experience to the next level. A fully customized snowcat, complete with leather couches, flat-screen TV, and thumping sound system pulls up directly in front of the Scarp Ridge Lodge, and 30 minutes later you are deep in the backcountry at the foot of a private 1,000-plus-acre powder-choked tenure.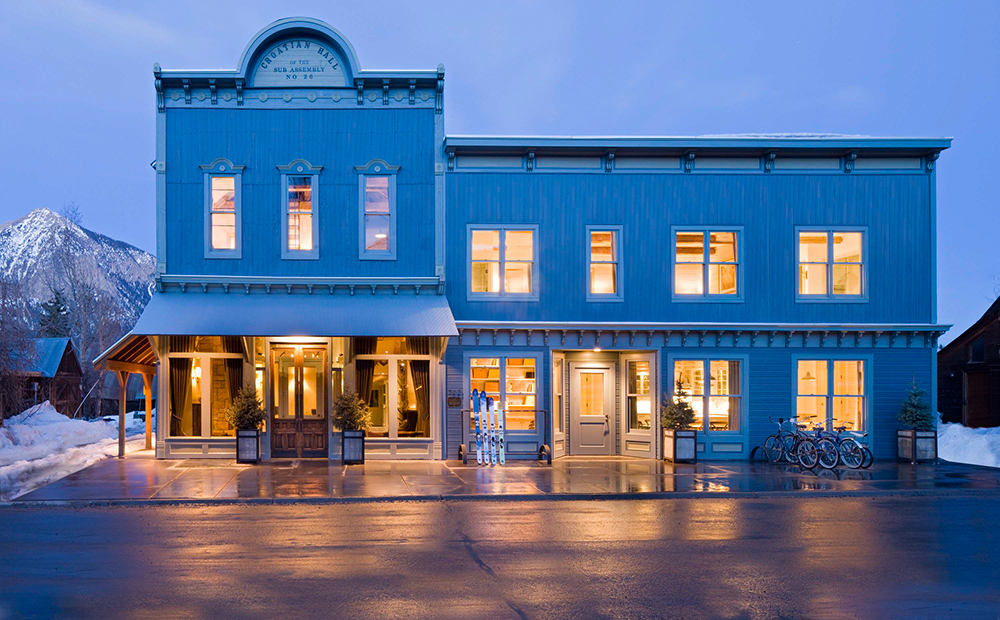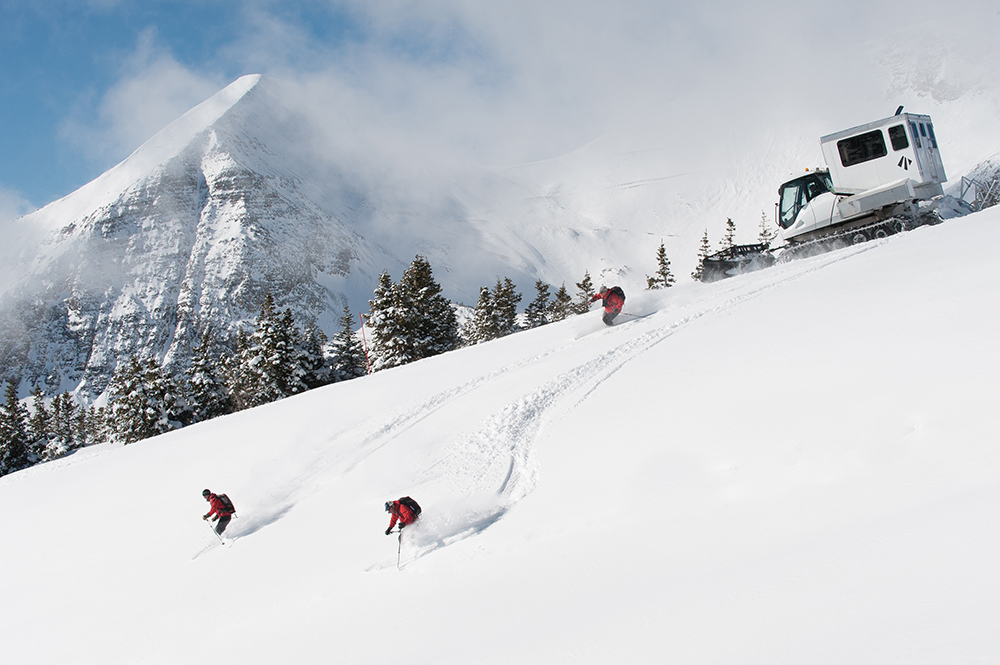 Irwin, Colorado, located 13 miles west of Crested Butte and only accessible in the winter via snowcat or snowmobile, is a magnet for storms. The area receives, on average, 450 inches of snow per year, so the chances to score fresh powder are stacked in your favor. With an avalanche mitigation team and world-class guides who are intimately aware of the snowpack conditions, safety is a priority on every run, and the guides do a great a job of balancing the desires and skills of clients with what the mountains are willing to allow. Two plush log cabins offer a respite from the elements and the perfect spot to enjoy another epic meal or get your après started a little early. Once back at the Scarp Ridge Lodge, succumb to another night of good living and repeat the next day.  
For more information on Scarp Ridge Lodge and other Eleven Experience options, visit elevenexperience.com