Fourteen for the 14th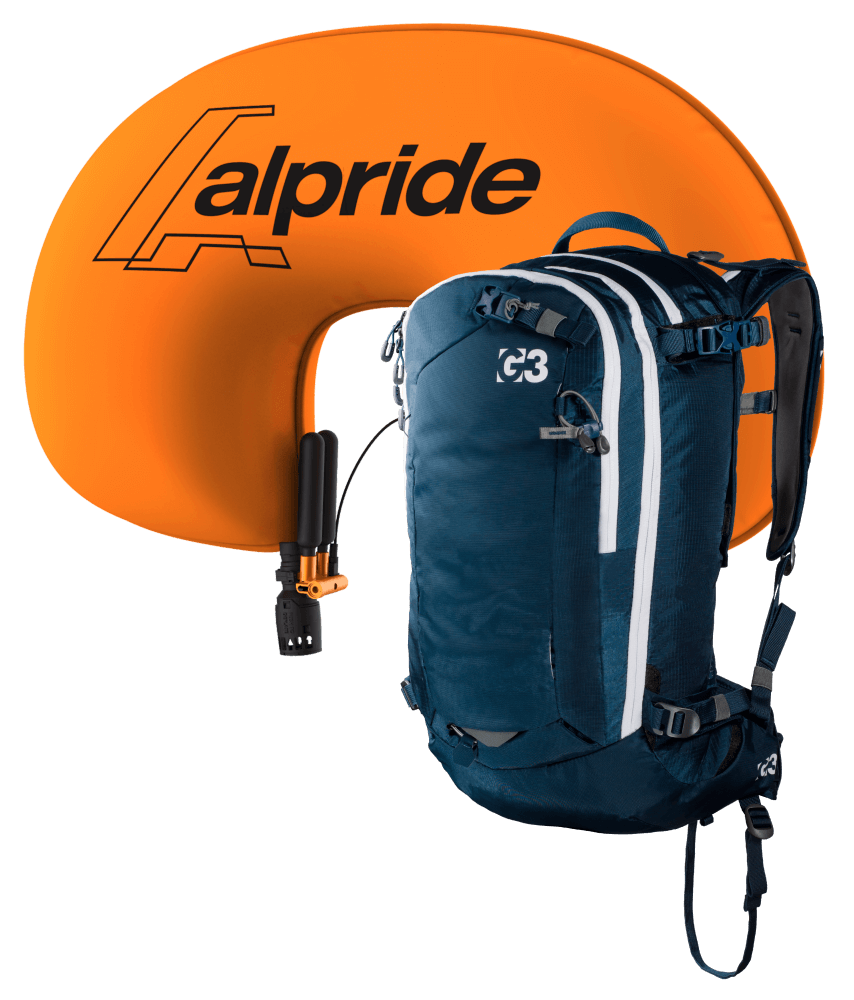 1. G3 FINDr Skis and Cabrio 30 AR Backpack
Nothing is sexier than a bit of magnetism! Wait, what? Yes, find the love in G3 FINDr's magnetic contact points. (It won 2019 Outside Magazine's Gear of the Show and Freeskier's Best of Show at Outdoor Retailer). These new sticks are built for ski mountaineering and simply put, the magnetic contact points "eliminate the need for a strap while shouldering," and make boot pack transitions a breeze. Made in the maple leaf country, this versatile, carbon fiber, traditional camber profile constructed ski loves hard and mixed snow conditions. The FINDr 102 is a freeride romance, think: fun at all times; the FINDr 94 is "optimized for precision in steep and technical terrain," think: falling in love hard and fast; and the FINDr 86 is for that "long distance objective," think: I'm in pursuit and loving the journey. Available in September. Our suggestion? Take a picture of these red hot beauties and paste it in that Valentine's Day card with a promissory note. All good things are worth waiting for! In the meantime, the Cabrio 30 AR is a loving life-saving pack designed to "increase the safety and experience of the user." Made for skiing or riding, as one of the lightest airbags out there, the Alpride 2.0 airbag inflates in 3 seconds and relies on a mechanical system with its gas cylinder system (no fancy electronics or dead batteries to bother with). The replaceable cartridges are 100% leak-proof and are good-to-go on a plane. Perfect for a big day in the backcountry. Life is lovely!
FINDr depending on size $869 – $919; Cabrio $849. genuineguidegear.com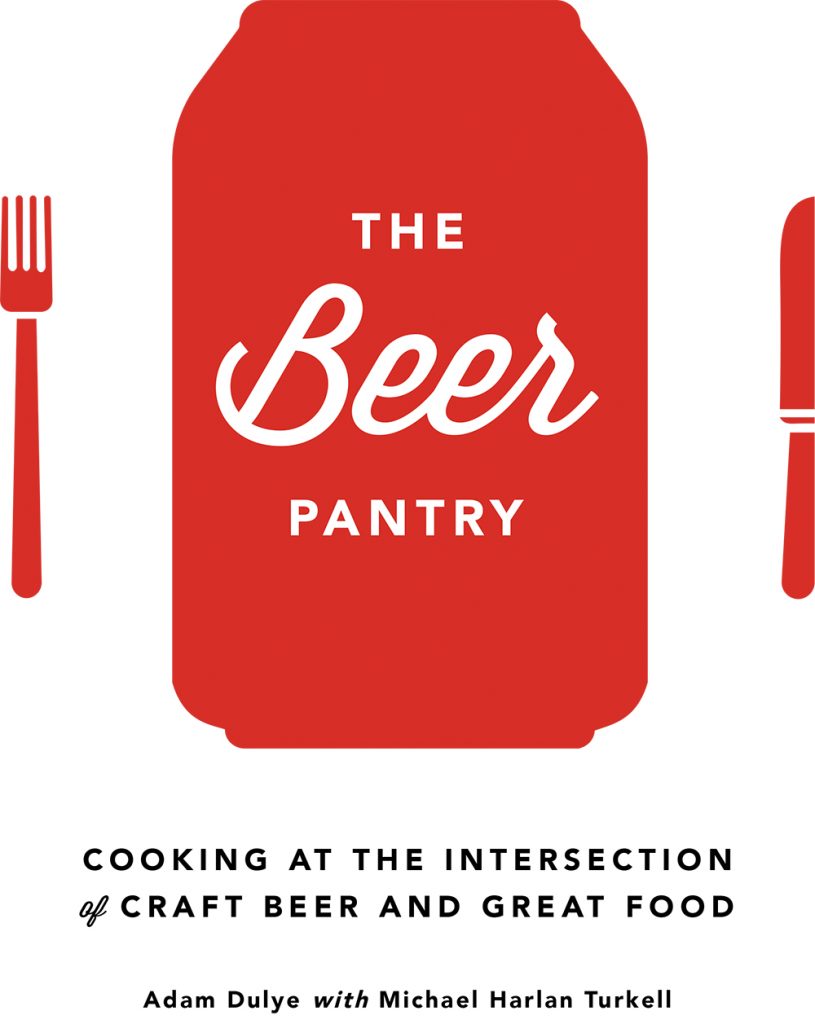 2. The Beer Pantry
What pairs with craft beer? Great food! Author Adam Dulye (with Michael Harlan Turkell) wants you to have that excellent brew and a tasty meal to go with it. Here's a cookbook that is sure to inspire you and your loved one to learn about the "six distinct flavor profiles of craft beer (Crisp & Clean, Hoppy & Bitter, Malty & Sweet, Rich & Roasty, Fruity & Spicy, and Sour, Tart, & Funky) and how to marry them with food." With over 70 recipes, Dulye, the executive chef for the Brewers Association, CraftBeer.com, and co-author of the CraftBeer.com Beer & Food Course goes extra-crafty by creating and celebrating craft beer and cuisine. This book is a love trip into the art of pairing what we love most. $25
wandpdesign.com/collections/dovetail/products/the-beer-pantry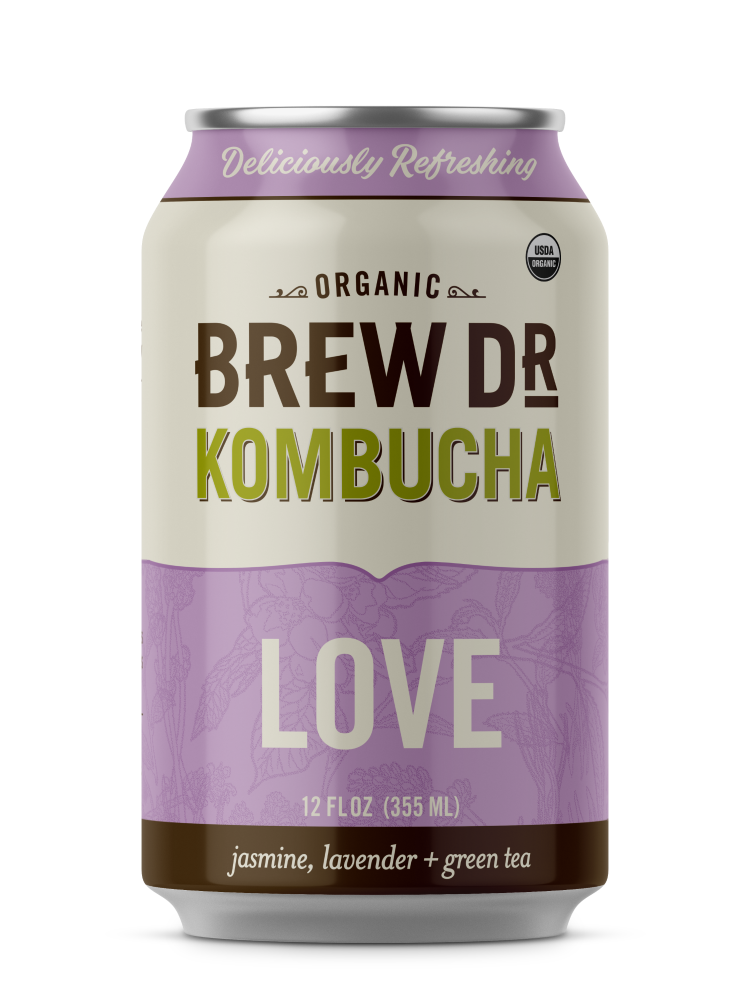 3. Brew Dr. Kombucha LOVE
Give your sweetheart some LOVE. This organic infusion of loose-leaf tea, herbs, fruits, and botanicals is the perfect healthy decision on its own or as a mixer. You may have heard about those "trillions of live and active cultures in every batch." That's what makes this craft brewed and fermented carbonated beverage so noteworthy. The beneficial bacteria and yeasts aid in digestion and provide a healthy gut environment. Non-GMO and gluten-free, LOVE is a blushing combo of jasmine and lavender, and feel good knowing that 1% of every bottle sold is donated to non-profits that benefit our planet. Isn't she lovely? $11.99 for a 4-pack. brewdrkombucha.com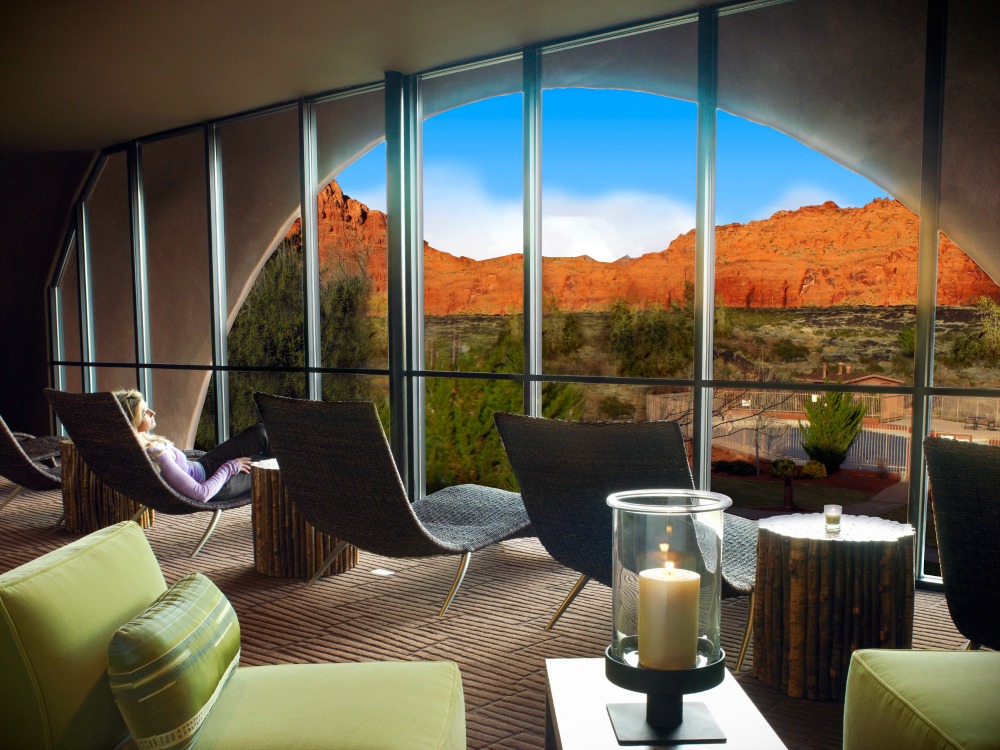 4. In February feel the love in these outstanding Utah locations.
Feel the warmth and get your glow on at Red Mountain Resort, Southwestern Utah's premier adventure and wellness destination. Located in St. George, go solo or partner up with your BFF or significant other for a physical and spiritual connection to the red rock cliffs and the resort's luxurious retreat packages. Every retreat package includes meals, hiking, biking, yoga, and fitness classes. Spend some time in their Sagestone Spa, then add the love with the latest retreat programming, which includes new courses that focus on "a life-long commitment to self," intuitive astrology, energy medicine, and extended guided meditations and reading. Self-care is self-love. Discover and develop a deeper connection to your authentic self in one of the most scenic areas (you'll be close to Zion and Bryce Canyon National Parks) and learn how to become more aware of your energy field to "create balance in all areas of your life – physical, emotional, mental, and spiritual." Love that!
Self-Care Essential Retreat. Four days, three-nights starting at $1765. redmountainresort.com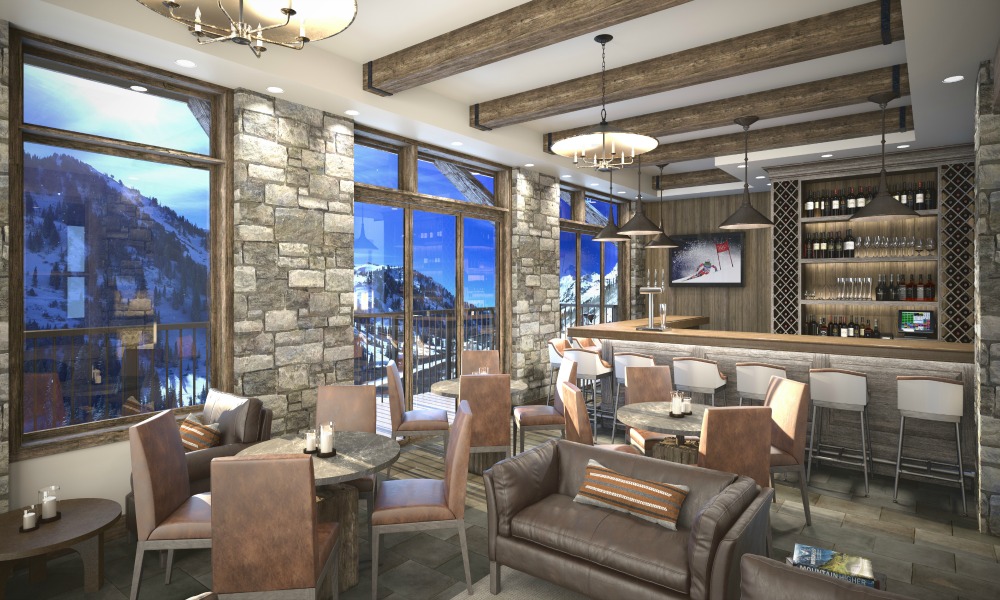 Want to cozy up with your honey bear this winter in Alta's newest and only ski-in/ski-out resort? Snuggle into Snowpine Lodge's Gulch Pub for an appetizer and cocktail, then visit the Stillwell Spa for a sauna, steam, and massage before heading to Swen's for dinner, and The Nest for post-dessert fun and games. Relax in your Mountain View or Snowpine suite while The Deep Powder House fine-tunes your skis for another fairy-tale adventure in world-class powder conditions. Expect a dreamy, just right, snow globe environment where snowflakes are valentines just waiting for a kiss. Flattery gets you everywhere!
Suites start at $729 per night. snowpine.com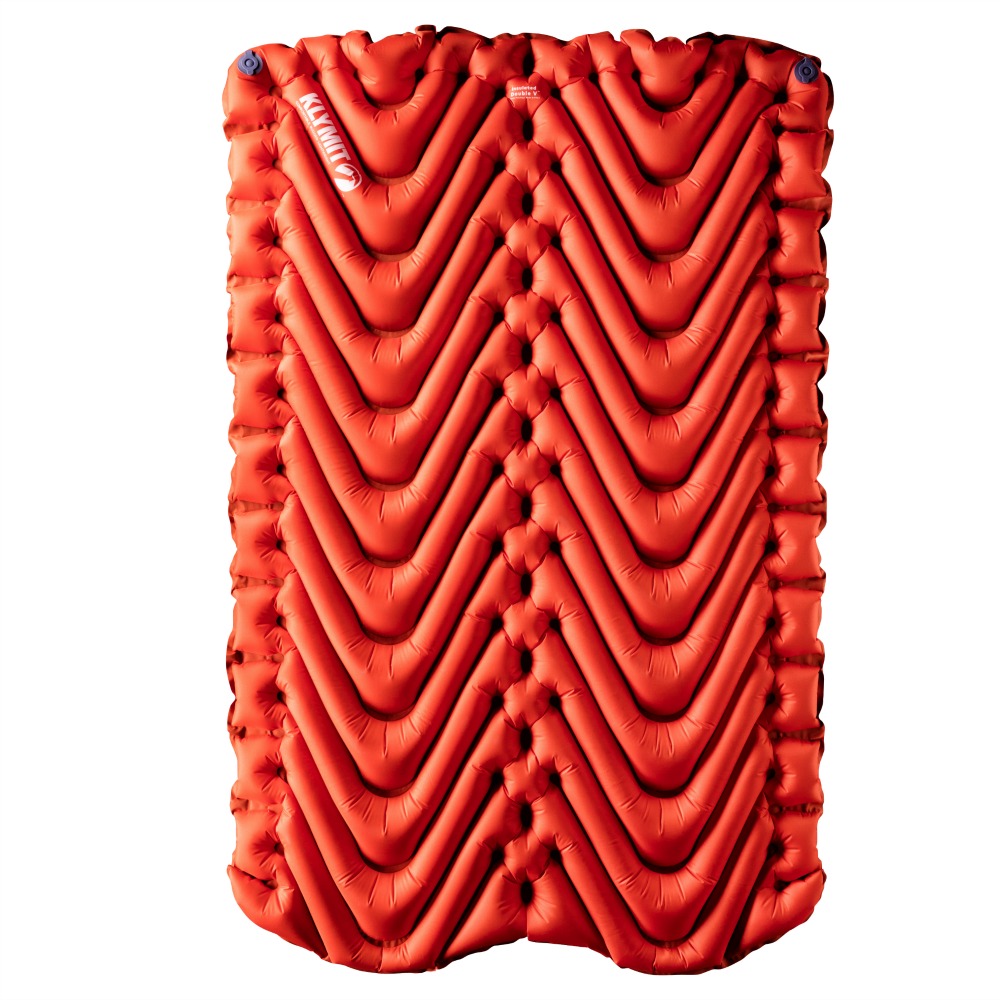 5. Klymit Insulated Double V Two-Person Sleeping Pad
Forgive your partner when he or she proposes using two pads. Comfortable, rugged, and lightweight; that's what we all want in a two-person sleeping pad, especially when it's designed to "minimize partner disruption." Cut to: Is that you turning over again and waking me up? Instead, this rock star has side-by-side V-chamber construction, which limits the movement of air and lofted synthetic insulation isolating the warmer air to the top. Refined with body mapping technology, it comes with its own pump (integrated into a handy stuff sack) that inflates the pad in 8-10 pumps. Sized for a two-person tent, throw it down in the back of the truck or in that secret place for some serious spooning. $159.95. klymit.com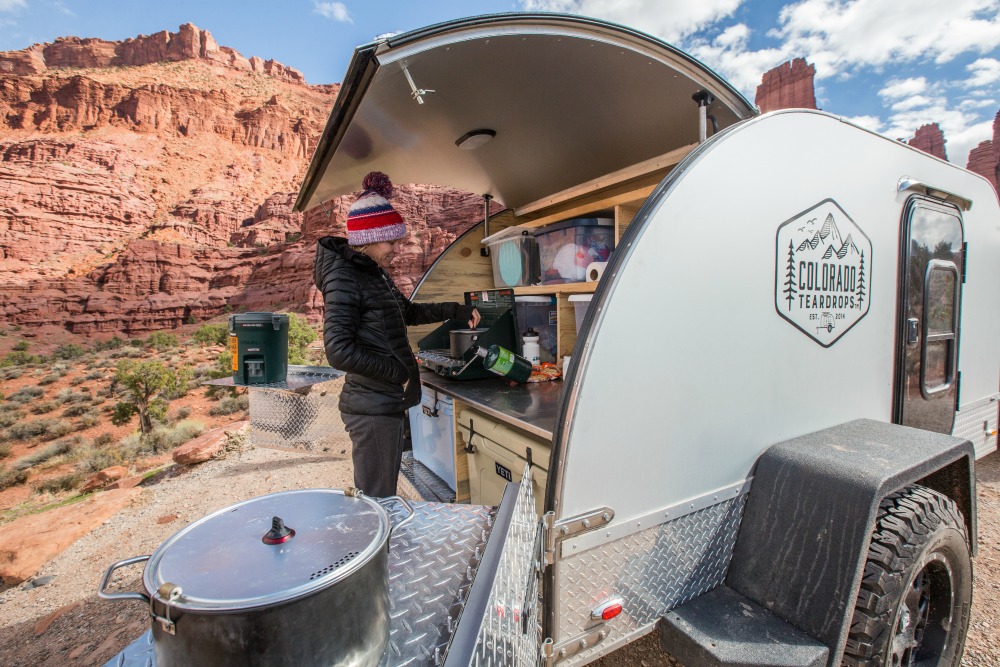 6. Colorado Teardrop
Pure attraction! That's what we feel for this lust-worthy teardrop style trailer that speaks volumes with its adorable profile and affordable price. All hail the Pinnacle Series, designed for those who believe all roads are worthy of discovery. Capable of being towed by almost any car, both Canyonland and Summit models promise Lock'n Roll articulative hitches and Timbren Axle-Less suspension resulting in you and your heartthrob exploring those picture-perfect locations on a honeymoon or just looking for the moon! Insulated for four seasons, this high-quality, aerodynamic product comfortably sleeps two in a queen-sized bed and is built to last. No tears, just teardrops this Valentine's Day.
Models start at $12,995. coloradoteardropcamper.com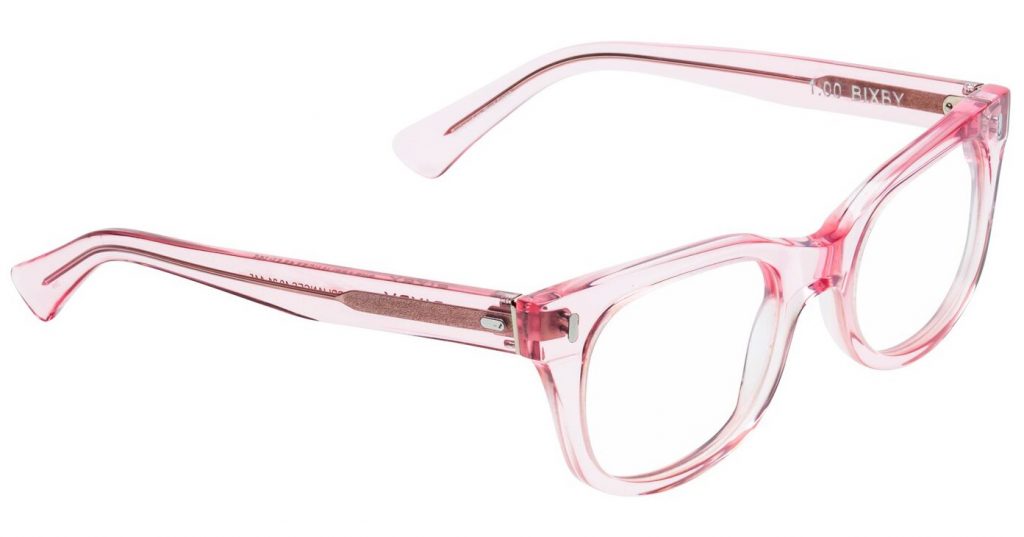 7. Caddis Appliances Bixby Sunglasses
Darling, here's some eye candy! Caddis Appliances fill our heart's desire with sweet frames that make us swoon. The new Bixby is a refined version of their Caddis Miklos. In a powerful and pretty polished shade of pink, watch the bloom-like hue transform the love of your life's smiling eyes from squinty to flirty. These handcrafted acetate designs use CNC for the ideal fit, function, and durability while ensuring when the things get a bit too fun, no scratches ensue.  With lens magnification from 1.00 – 3.00, these alternative and fun-loving readers are the epitomai of anti-aging. With pricing under three-digits, just buy an heir and spare for her and see your lovebird in a whole new way. $89. gear.com/caddis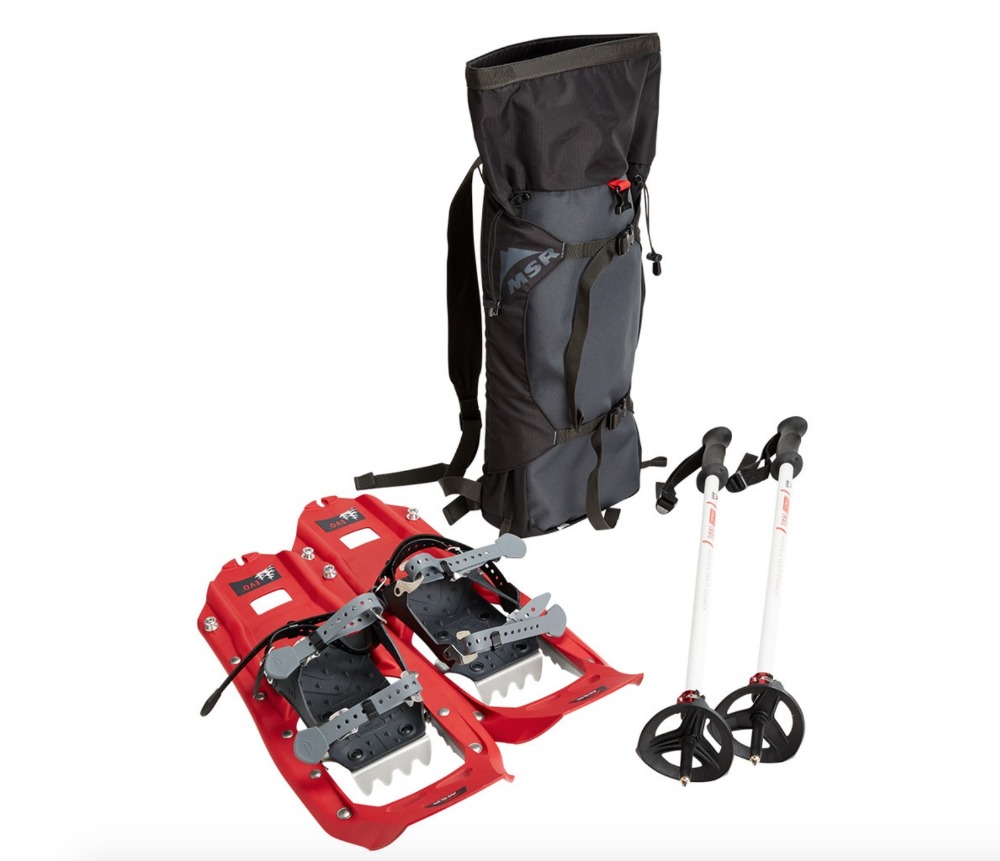 8. MSR Evo Snowshoe Kit
Quick. Picture the two of you on snowshoes on some spontaneous adventure. Isn't it romantic? It can be with the MSR Evo Snowshoe Kit, which includes Evo Trail snowshoes, high-strength DynaLock Trail backcountry poles, and a carry bag. Easy to keep in the trunk of the car for any winter escapade, the unisex, UniBody Deck with integrated traction, DuoFit bindings make snowshoeing an easy on / easy off adventure. Two-section aluminum poles offer adjustability and ergonomic grips. The roll-top bag is fitted with backpack straps for shoes and snacks and also features a removable foam seat, hydration compatibility, and loops for pole attachments. Invite your main squeeze on a snowshoe and devote a few hours to getting away from it all. $199.95. rei.com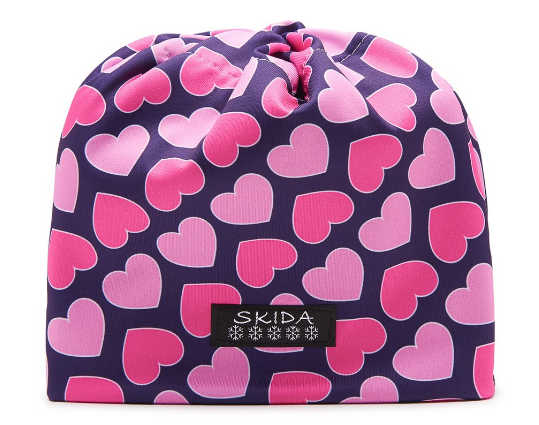 9. Skida Valentine Alpine Hat 
Hey cutie, meet Valentine! Skida placed hearts are all over their Valentine collection, including their best-selling insulated piece, the Alpine Hat. Fully lined with a mid-weight fleece, it's ideal for blustery days on the slopes or trails. Gift this head of hearts to the gal who loves to celebrate each day with a full heart, mind, and body. $36. skida.com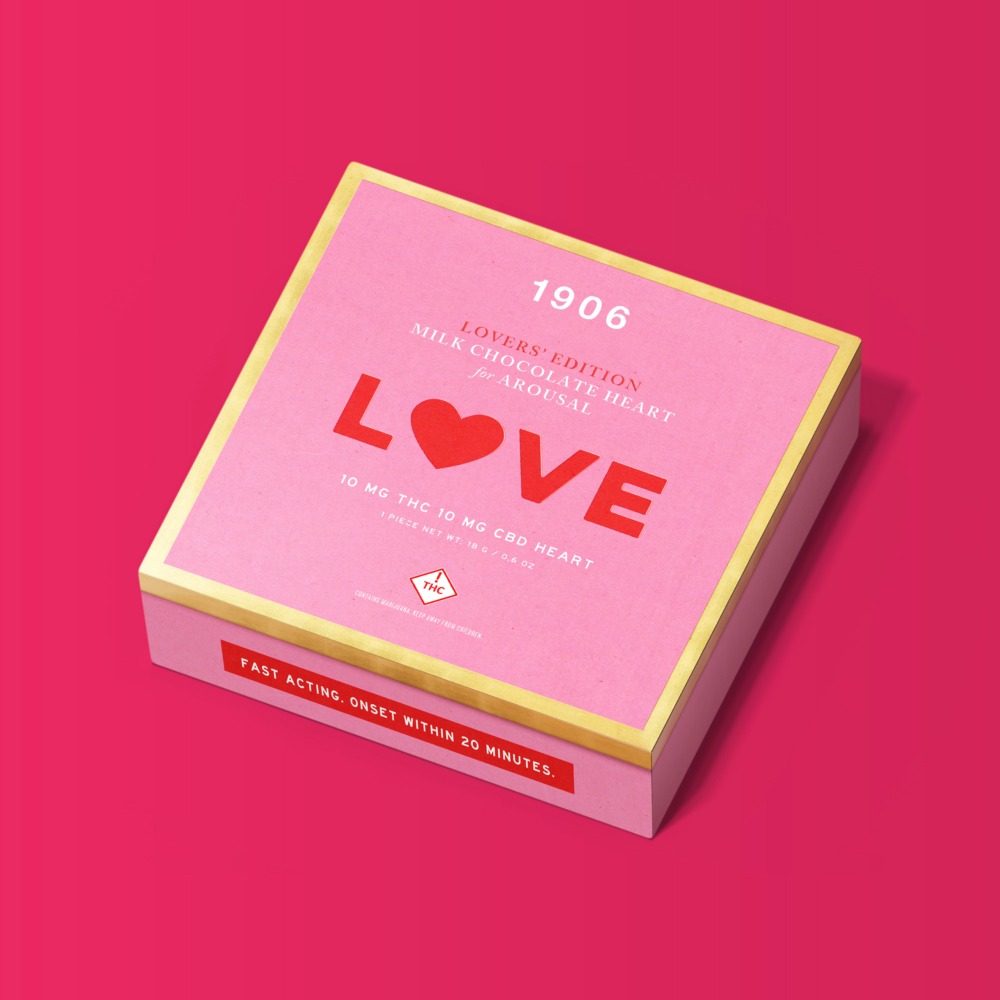 10. 1906's Lover's Edition, LOVE Chocolate
Hey hot stuff, did you buy us chocolate? Hopefully, you ditched the See's or the often overpriced organic truffles for 1906's Lover's Edition. Go ahead and break a heart, (just not your partner's) with this breakable chocolate heart, crafted from 1906's cannabis-chocolate aphrodisiac formula called, what else, LOVE! Share this 10mg THC – 10mg CBD confection with your knight in shining armor or angelic babe and feel the blessings from four powerful botanical aphrodisiacs (Damiana, Muira Puama, Catuaba Theobromine, and Ashwagandha). Start the evening by enjoying the effects of boosted blood flow, diminished inhibition, and increased arousal. $20. 1906newhighs.com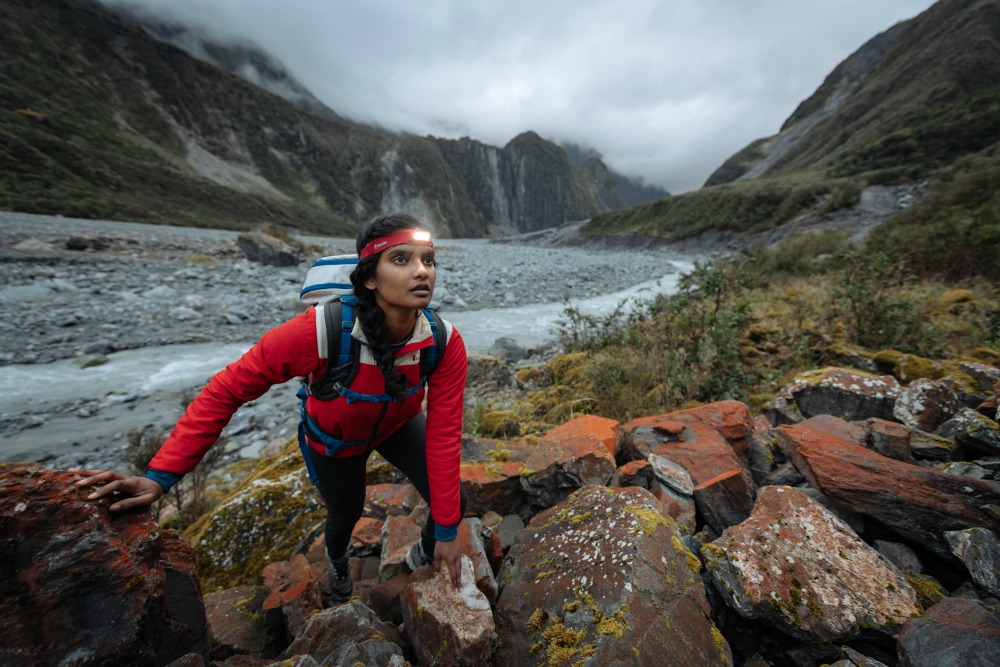 11. Biolite HeadLamp 330
Light up your night with this svelte headlamp that mimics the feeling of a headband rather than a traditional headlamp. The smart folks at Biolite are known for their cool designs and nifty technology, and they're showing up and off with their proprietary 3D SlimFit Construction. This 2.4 oz skinny-mini made from smart yet soft fabric is deceptively bright with four lighting modes: white spot, red flood, white flood, and strobe. Poised flush on the forehead, you won't feel a thing while wearing it. No bounce and no slipping during its 3.5 hours run time on high and 40 hour run time on low. Oh, and don't worry about batteries, this one is rechargeable. See your loved ones with this next-to-skin power source. $49.95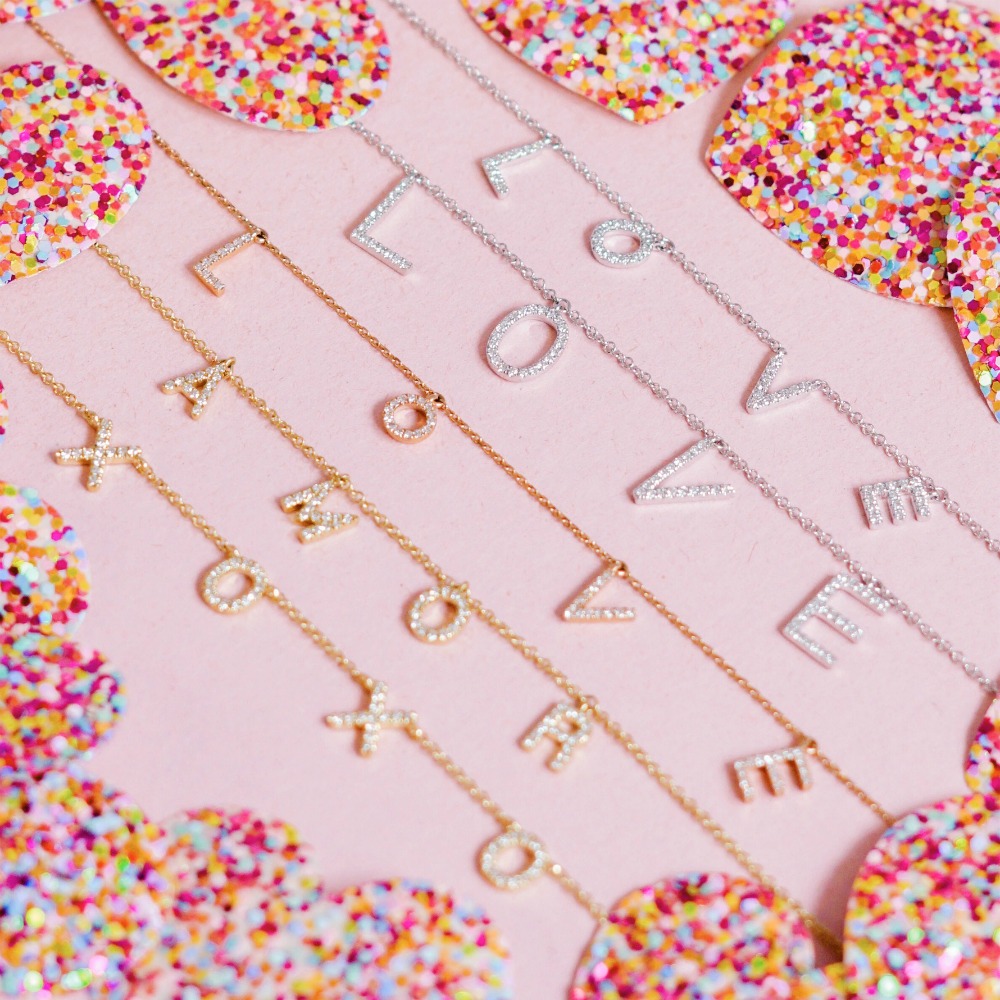 12. SFP Jewels
Spell out your L-O-V-E in diamonds and hearts with bands and bracelets, rings and necklaces from photographer and jewelry designer, Stephanie Freid-Perenchio. She knows just what you want to give your wife, girlfriend, daughter, or mom this Valentine's Day, in fact, any day of the year because these "wear it everyday everywhere" designs are for precisely that. Simple, sexy, and sparkly, seek out her ever-changing and enduring collection at her pop-up shop at Mane Muse in Ketchum, ID or choose from her online lookbook. Last time we checked diamonds were a girl's best friend. Be friendly! From $400   
Instagram / @sfp_jewels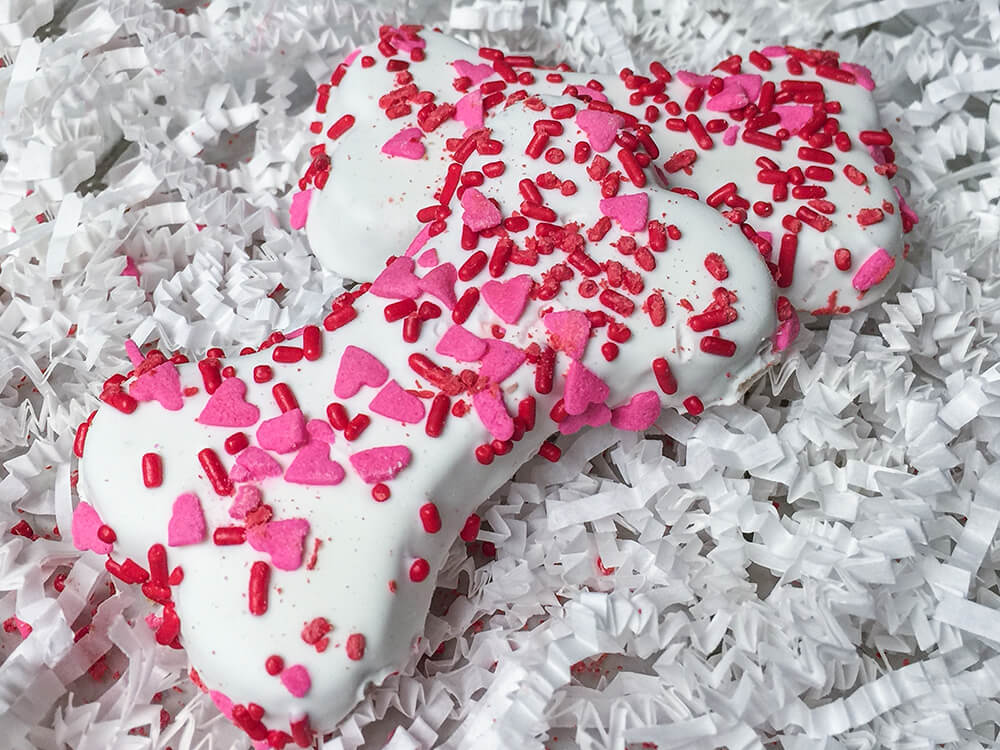 13. The Dog Bakery
Please remember who loves you unconditionally! Duke or Daisy, Bear or Bella, deserves the goods. Call it in or get online, just order a Barker's Dozen of Valentine's Conversation Heart Cookies from The Dog Bakery and make some tail wag. These fresh baked and hand decorated cookies are made with peanut butter, applesauce, and honey. If you're feeling more love, throw down for some Puppy Scoops Maple Bacon ice cream. Don't say we didn't warn you about the slobbery kisses. $15.99 / $8.99. thedogbakery.com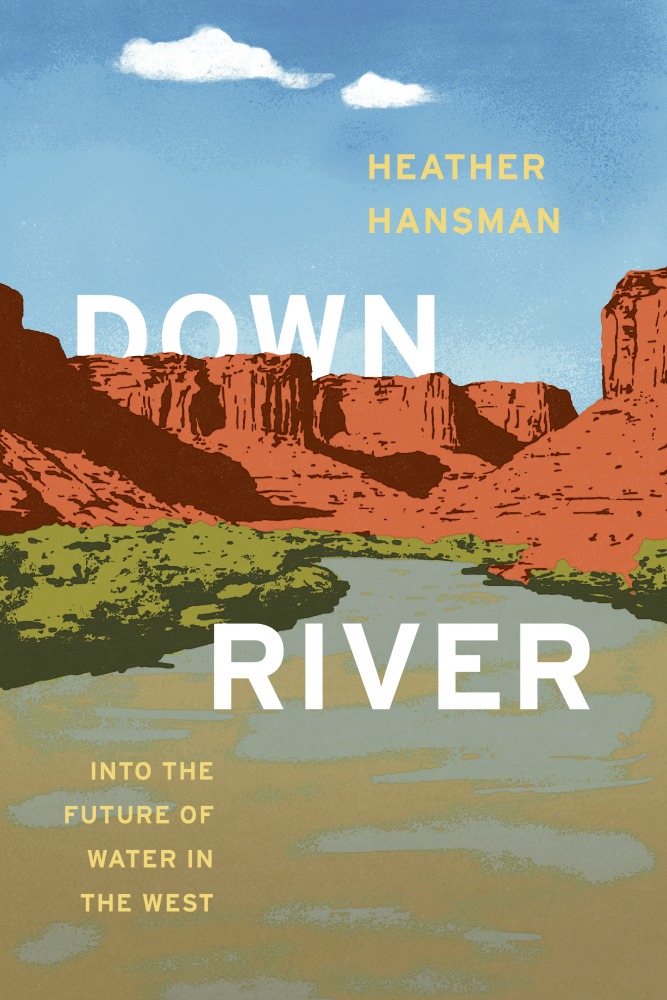 14. Down River: Into the Future of Water in the West
Water. We love it and what we know is that it's becoming a premium in its quality and quantity. Former raft guide and environmental reporter, Heather Hansman took her paddles to the Green River, Colorado River's most significant tributary to discover the river itself as it travels 730 miles from Wyoming's glaciers to Utah's deserts. The story is her journey from its source to its confluence as it passes through gas fields, cities, national parks, ranches, and endangered fish habitats. The Green River provides water for 33 million people. If you're one of them, this is riveting reading. If you're not, be ready for a discussion about the future of water in the West. $25. amazon.com