The technology that goes into a high-quality pair of snowboarding boots sure has come a long way. Back when I switched from skiing to riding some 15 years ago the fit system of the day was simple shoe laces. No matter what material they came in they would often fray and break. The process of lacing up wasn't exactly enjoyable either. Several years later I graduated to the "speed-lace" system that provided a better fit but still proved to have flaws such as constantly broken ropes and a somewhat tedious tightening process.
I was lucky enough to have the opportunity to test out a pair of Burton Ion boots equipped with Boa's brand new H4 Fit System for three months of riding here in Sun Valley, Idaho. I had a feeling that they would be better than anything I've used in the past, but I didn't expect them to be a downright game changer. Read on for why I think that any snowboarder out there should be using the H4 dial platform.
The first honorable mention goes to lace durability. I've heard about problems with popping laces with past H-Series Boa Fit systems with riders who prefer a very snug boot fit. I am definitely someone who falls into this category. Every time I've put these boots on I've twisted both dials down literally as far as they will go. This is definitely putting the durability of the laces to the test. And over the course of three months there has been zero fraying or breaking. Boa calls these laces TX3 and they are the very first textile laces in snowboarding. TX3 allows for a variety of fit configurations and is engineered for maximum shell adjustment and control. Unlike regular laces or speed-lace, Boa designed TX3 to be much smaller in diameter to work within the Boa Fit System while still exceeding the necessary strength requirements for snowboard boots. Tested extensively in the field and in Boa's Test Lab, the development of H4 and TX3 has pushed performance and durability to the next level. "The H4 dial platform is built to withstand major impact, the harshest of elements, and maintain performance when it matters," says Woody Woodard, Boa's Global Snowboard Lead Senior Account Manager. "We have over 9,000 hours of combined field and lab testing that shows that H4 and TX3 will stand up to the toughest conditions. This has resulted in our most durable system yet." In other words, they are definitely not messing around.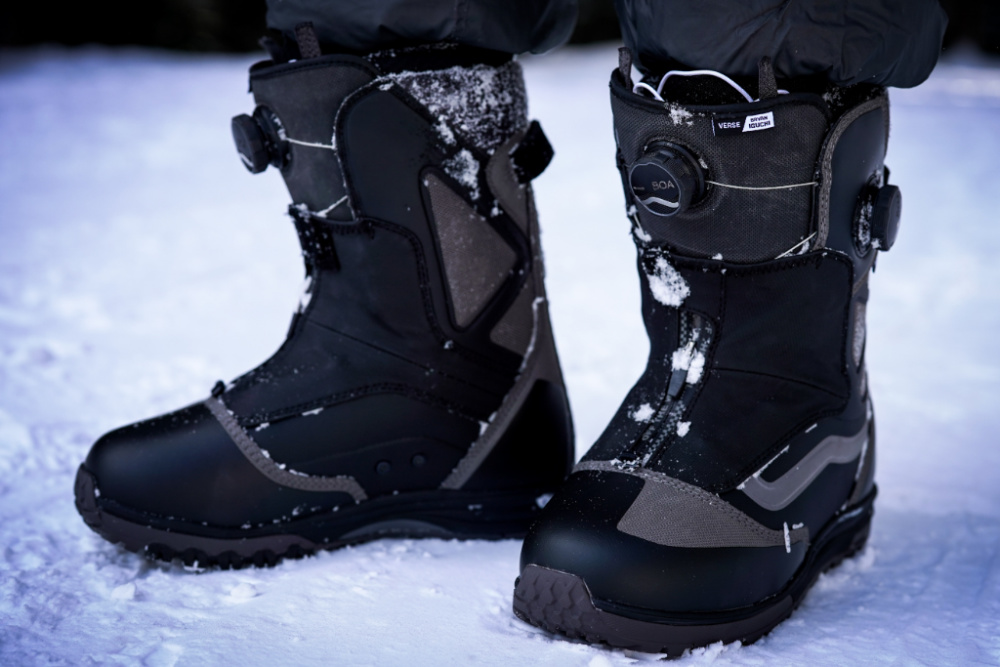 Another aspect of the H4 system that is a huge plus is the simplicity and efficiency of the process of booting up and taking them off at the end of the day. After pulling the cord tight on each inner liner, you simply pop in each Boa dial and twist to your preferred level of tension. No wrapping and tucking in of long ropes like on the speed-lace system is required. Getting the boots off is even easier with popping each dial out which instantly loosens the laces.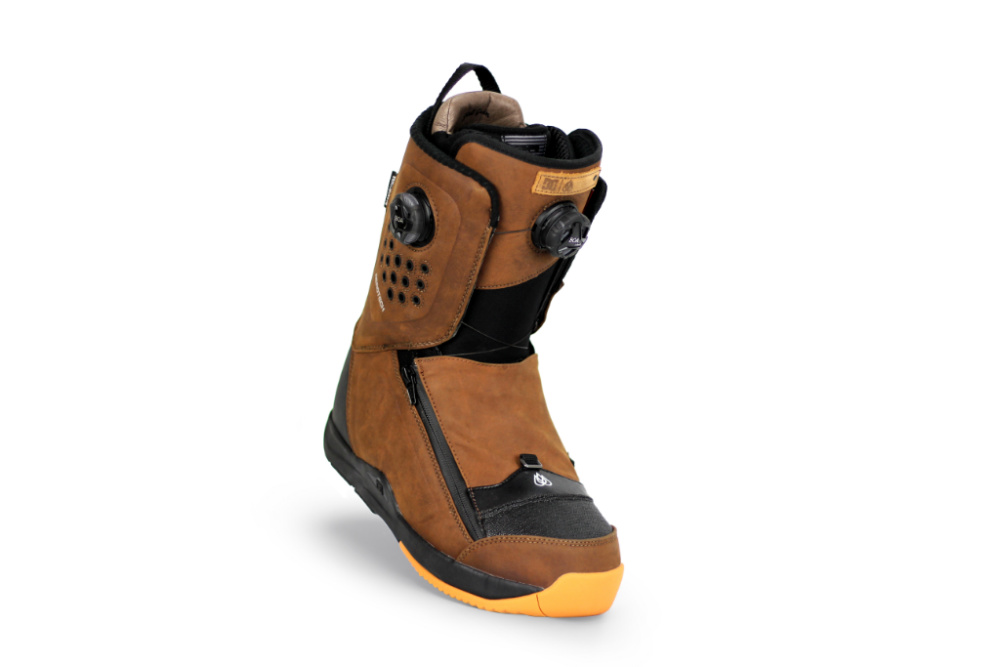 Legendary professional snowboarder and Boa pioneer Travis Rice is one of many who have been amazed at the performance of H4. "Boa has always offered the ability to fine-tune fit, which is key for all the different styles of riding I do," says Rice. "With the evolution of Boa's newest H4 Platform, I know my boots are secure. In the off-chance something major happens, I can reinsert the dial, which is brilliant engineering…Boom." The internal workings of H4 feature an updated cartridge assembly for unprecedented durability, with a new breakaway design that is engineered to defy failure. The cartridge ejects on severe impact without damage and is easily reinserted into the system – anytime, anywhere.
Boa Technology Inc. is headquartered in Denver, Colorado. Their snowboard boot brand partners include Burton, K2, Ride, Vans, DC, and more.