After a whirlwind trip to Kyrgyzstan last winter with filmmaker Nayla Tawa, professional big mountain freeskier Lexi DuPont has changed the way she dreams, travels, and skis by removing the ever-suffocating ceiling of what we should do that blocks what we can do.
My post-workout chat with Lexi DuPont feels more like a philosophy and vocabulary lesson than it does an interview. Through her experiences as a professional athlete, DuPont has developed a delineation of terms that dominate the way she pursues her life. The first: the difference between a tourist and a traveler.
"A tourist goes to a destination to see sights and experience one specific perspective," she says, noting the massive amount of travel her skiing career has required of her. "The traveler immerses herself in the culture of the place, lives with the people, and adds to the community." Her parents instilled the philosophy of the traveler in her at a young age, as they regularly urged her to venture from her home in Ketchum, Idaho, to far-off places for service projects.
When she began skiing in the big leagues, however, DuPont's priorities shifted. Traveling to distant corners of the planet (Japan, Europe, South America, you name it) no longer involved reaching into remote communities and interacting with people; but it meant chasing big snow, killer lines, and the perfect shot. Years into her career, a chance meeting with filmmaker Nayla Tawa at the Telluride Film Festival gave DuPont the opportunity to use the massive platform she had created as a skier to make change.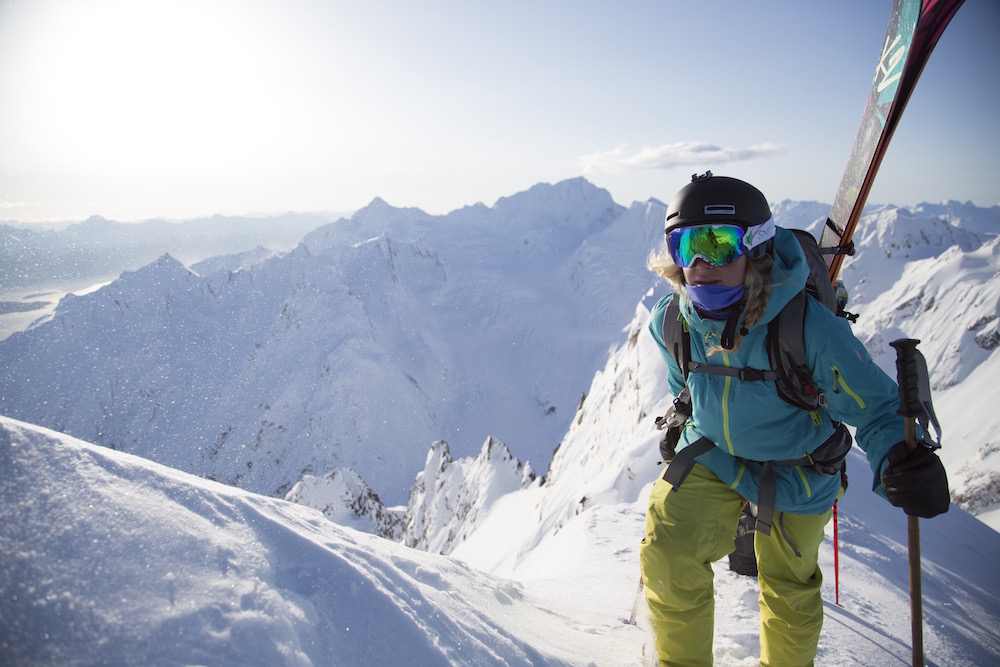 The project would be demanding: A six-week journey to Arslanbob, Kyrgyzstan to teach young girls and women how to ski. Because it lacks winter tourism, the area often loses young men to work in other countries during the colder months, and then possibly to terrorist-recruiting organizations permanently. That leaves an area desperate for a winter economy and a population of women to fill it. Fitting those pieces together comes with more than one challenge, including a strong patriarchal culture that discourages women from leaving the home.
And here comes our second delineation of terms: that between fear and doubt.
After spending time in the community, gaining the trust of families, and reaching out to town leaders, DuPont and Tawa enrolled seven girls into their ski program. Reflecting on one particular day with the girls, DuPont examines how the experience changed the way she dreams. At the start of a four-hour lesson, she asked the girls in her group what they wanted to be when they grew up. Their answers were hesitant, and vague. They hadn't really ever thought about it. DuPont asked if they wanted to go to school, to which they replied that they couldn't because they weren't allowed.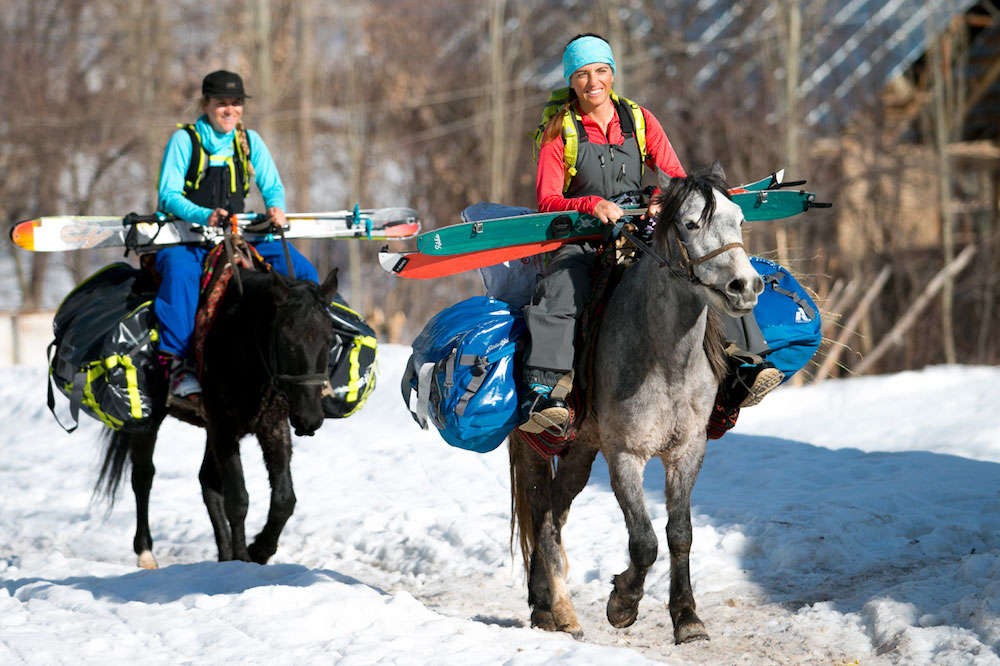 "But didn't someone once say that you couldn't ski, either?" DuPont asked, pointing to the skis that the girls had on their feet. In the next four hours, the girls shifted through terror and tears into successful pizzas and French fries. At the end, as they came into perfect hockey stops, their apprehension transferred into confidence as each one cheered, "I'm a skier!" They rushed to DuPont to tell her that they not only wanted to be skiers, but also teachers, or actresses. Their will to dream had been unleashed by their ability to ski, which makes DuPont reflect on the times that she held back on a dream because it seemed beyond her.
"I was confusing fear with doubt. Doubt can stop your dreams, but fear is actually kind of awesome," she says, noting that playing with fear is one of her favorite things. Such a sentiment is not all that surprising coming from a big mountain skier, but DuPont emphasizes that overcoming fear is less about the thrill than it is the living proof of the potential it produces.
Which brings us to the final delineation of terms: that between should and can.
"I heard the other day someone say 'stop shoulding all over yourself,' which I loved!" DuPont says, laughing. Seeing the girls in Kyrgyzstan take so many chances, go against what they had been told they should do in order to see what they could do, has created a mantra for DuPont to live by. She intends to return to Asia next summer to see how her students are doing, and continues to cultivate big dreams of her own.
In particular, she wants to find a way to share the freedom of skiing with many different groups of people who do not have the luxury to experience it, from inner-city students in the U.S. to women all over the world.
"Skiing is good for you. It's good for your soul and your confidence. It's a freedom of sorts, it's healed me and everyone I ski with because you can think properly when you're in motion. I want to share that with as many people as possible."
As for her personal dreams, DuPont recently earned her pilot's license and intends to fly the routes of her uncle and aunt (the first person to fly the length of the Amazon and the first female team to navigate the U.S.). Clearly the flight and freedom one gets blasting off a snow-covered cliff was never the ceiling of DuPont's ambition, as she finishes her coffee and states matter-of-factly, "I think the sky would be really cool to explore."