Ah yes! Riding season is upon us! As the trails dry out and the air gets warm, it's time to suit up to get rad (or not) in the saddle. We tested bike kits from Club Ride, FlyLow, Zoic, and Dakine to help you find the right setup for your kind of riding. From mellow strolls to hardcore hammering, we've found the gear for you.
Warning: looking this good may inspire you to ride beyond your ability. We say, send it! These kits can endure any and all over-the-handle-bars events.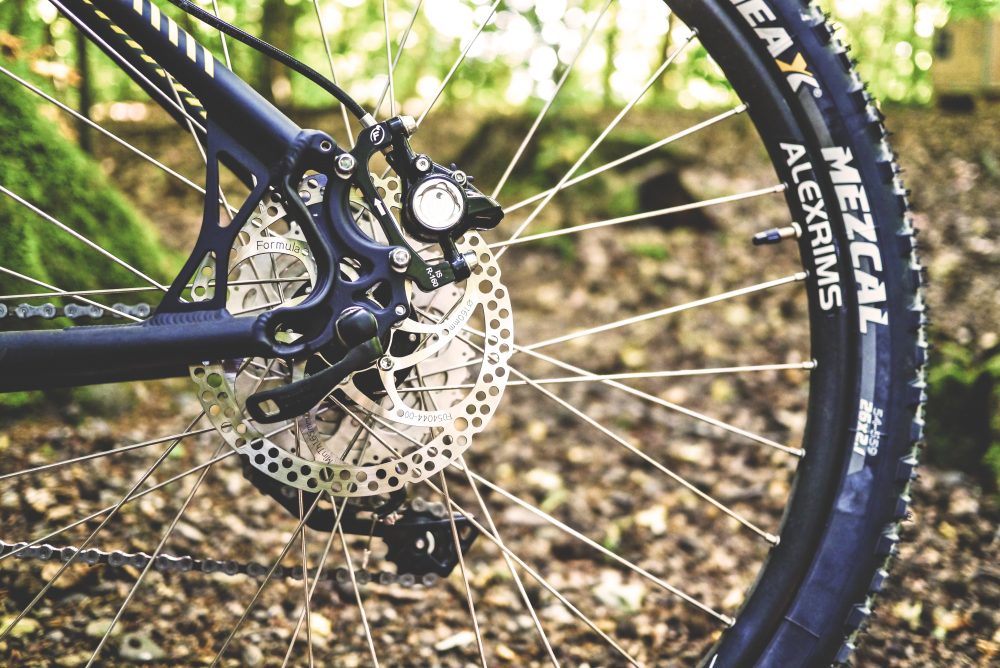 Club Ride is a Sun Valley-based company built on the idea that technical gear can and should double as stylish lifestyle clothing. In 9 years, founder Mike Herlinger has built a brand that designs gear to seamlessly from hot trails to a cold drink while operating on such values as passion, gratitude and equality. Bike commuters, lunch riders, and trailgaters rejoice!
Bandara top $69.95/Ventura Solid Short $79.95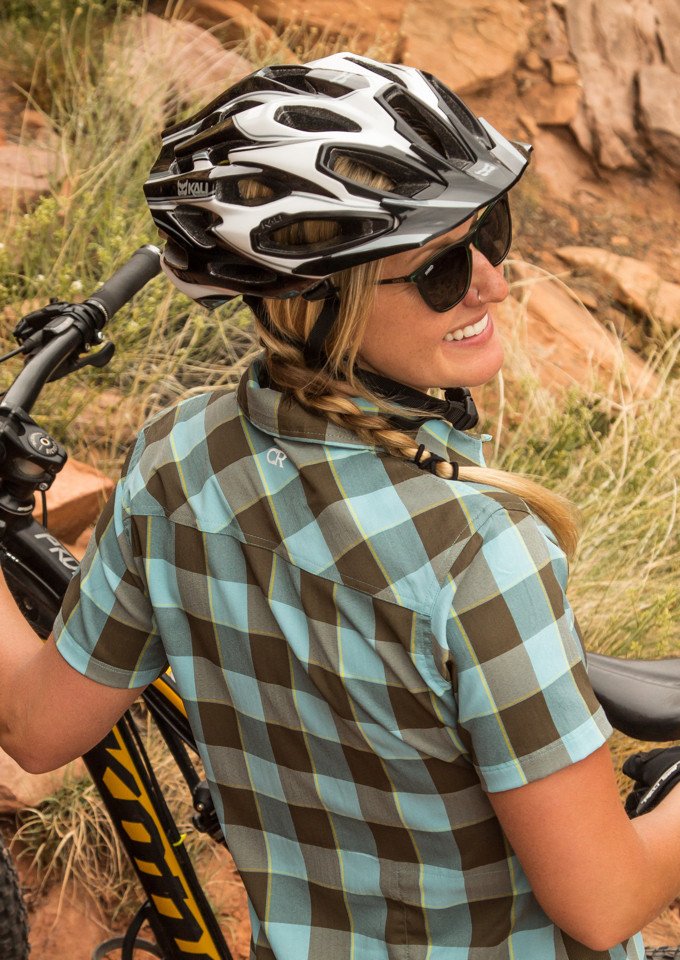 The Bandara/Ventura kit is the commuter's dream. Outfitted with three pockets, RideLight™ reflective accents and, most importantly, a matching color scheme, the pieces work best as a pair but perform individually as well. Made of stretch, double-weave (primarily polyester) fabric, these knee-length shorts offer UV protection, water and dirt repellency and a seamless crotch gusset. One of my biggest worries with looser-fitting bike shorts is that they will fall down when I'm leaning into a hill. With these shorts, that issue became moot. Club Ride's NoCrackBack™ waistband rises just at the small of your back to avoid flashing innocent bystanders. Additionally, anyone (i.e. All Women) who tends to fluctuate in size based upon yearly fitness, these shorts have an interior waistband adjustment that adds or subtracts about half a size. While I can't attest for how I looked while riding my bike, I can say that I caught a glimpse of myself in the reflection of my truck and couldn't help but think that these were "good standing pants," which means good things for grabbing a meal in town after a ride.
And now the Bandara. The beautiful Bandara. Its amenities include underarm and side panel venting, RideLight™ reflective strips, UV protective fabric, and a stretch plaid fabric. In contrast to your typical plaid shirt, it is shockingly breathable, light, and flexible. The Bandara's true value, though, is in its moisture wicking. This shirt won't just dry out between the trail and the office, but between climbs during a ride on a hot day. If you wear a pack while you ride, fear not, sweat stamps will not remain on your back longer than a minute after you dismount. You could wear this shirt from your commute, to your workout, to a meeting and not have to change, which is a shame, because it's cowboy snaps are pretty fun to fling open, but you'll just never have to.
Dakine began as a wind-surfing innovator in Hawaii and has since created a name for itself as a go-to gear space for surfers, bikers, skiers, snowboarders, kiteboarders and adventurers alike. In particular, Dakine is known for finding solutions for the hard-core athlete, creating protective gear for the go-getters, and designing products that will excel when the surf, trail, or snow gets rough.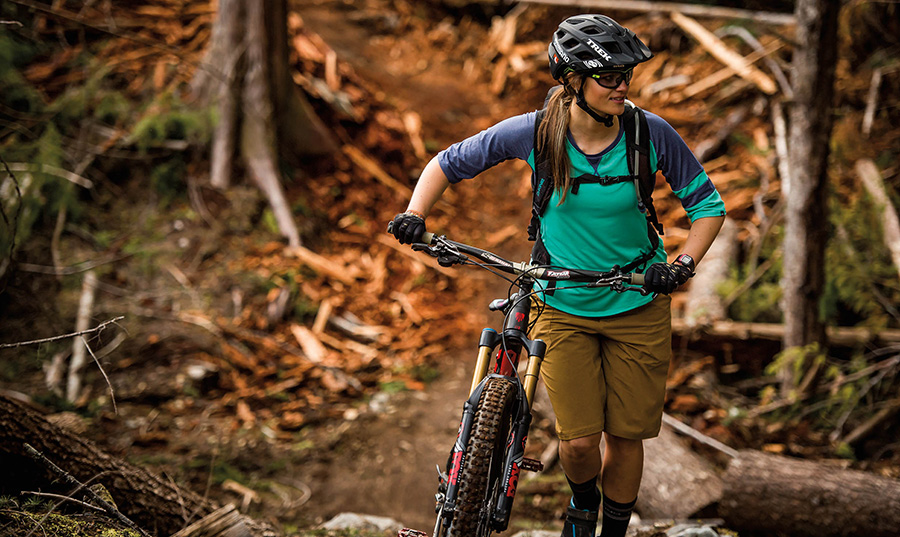 This short is your good, old fashioned, go-to bike short. What it lacks in bells and whistles, it makes up for in pure utility, thoughtful construction, and durability for every kind of ride you might encounter. It includes interior waist adjustments, both zip and open pockets, and a designated space for your park pass (no more losing it in your pack!). This long short can be worn with pads for the park, or with regular chamois on the trail, and has thick, water-repellent fabric designed to protect from the elements (including rocks and tree stumps).
Created by Colorado natives Dan Abrams and Greg Steen, FlyLow is a dirt and snow gear company that is founded on combining the function of mountaineering clothing with the fashion of freeride gear. Still owned and operated by those original founders, this mountain-based company designs gear to be worn and weathered, and look good while doing it. Check them out in the Denver area, or on trails everywhere.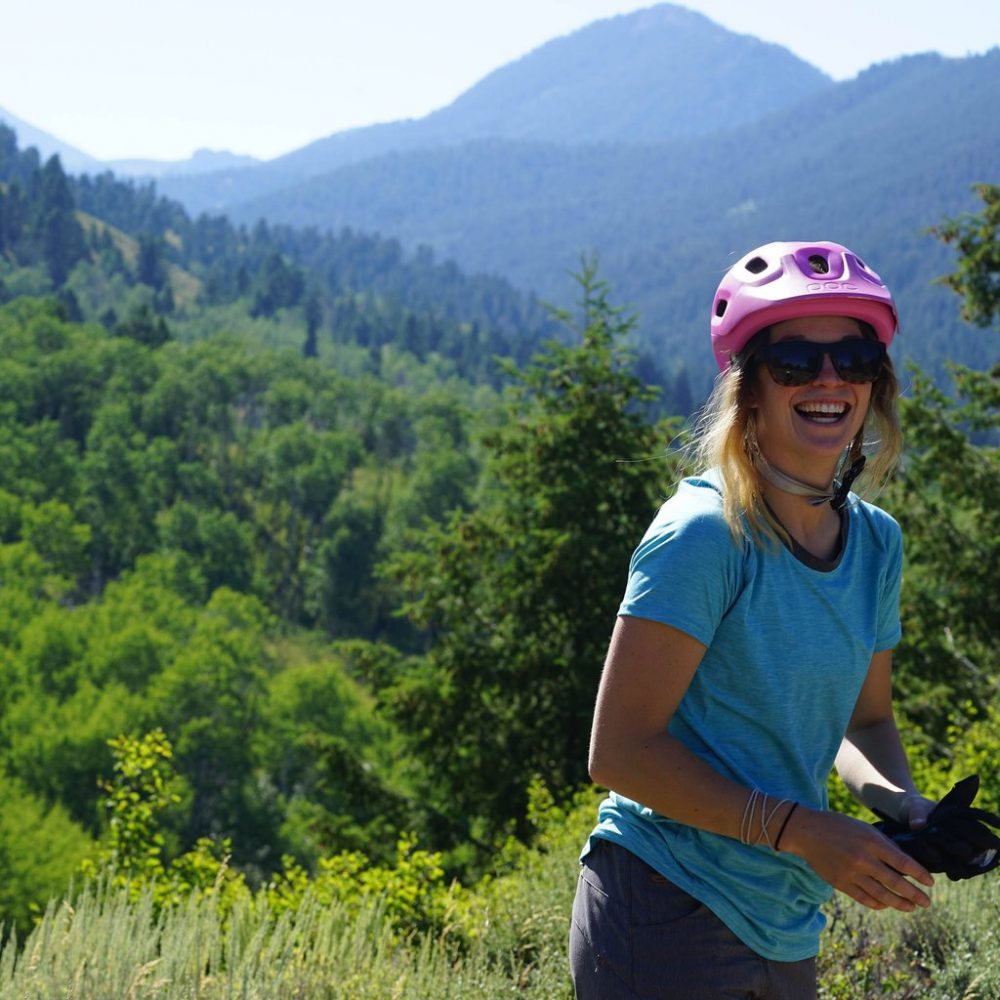 Carter Short $85.00/ Hawkins Shirt $60.00 /June Shirt $50.00
Think "rad mountain chick." She's got the ball cap hair, dirt under her fingernails, a goggle tan from last season, and maybe a little grease on her nose. This FlyLow kit will complete that image. That, and, maybe a high-altitude smile. Made of primarily polyester with a dash of spandex, the Carter Short feels like typical athletic wear but with a durability to punch. The fit is loose and flexible, fitting snuggly around the waist (the short comes in waist sizes, feeling more custom than your typical S/M/L) and nearly reaching the knee. It is definitely a thicker material than other athletic shorts, which might be sweaty on a hot day. However, you'll thank FlyLow for the extra protection when you hit dirt.
The Hawkins Shirt was designed for downhill mountain bikers, but doubles as a go-to as casual athletic town wear. With long sleeves and a loose fit, this shirt flows in all the ways you want to when you're descending. The longer sleeves do make it warm, though, so for enduro riders, we suggest the June Shirt for more comfortable sweating. One thing to note about both of these shirts: made of nearly 100% polyester, they feel almost too soft to be athletic gear. Don't let that fool you. While, yes, they make great layers and are wear-to-work-friendly, their lightness and durability compare with some of your best soft sportswear.
A mountain-born company, Wild Rye is the only one on this list created by women, for women. Founders Cassie Abel and Katy Hoover-Smoot are two rad lady adventurers who wanted to create products that had the fit, durability, and look to match the standard set by women who prefer to #playwild. Their stuff is made with natural fibers and innovative design, and the flexibility to evolve based on community feedback by women who get outside. I fricken love them.
Arrow Freel Short $119.00 / Wild-Rye Chammy $109.00
Solstice Snap Raglan
Pairing the Freel Short with the Wild-Rye Chammy is like pairing strawberries with chocolate: they're great on their own, but magnificent together. Starting with the Freel, the waist and butt fit like your favorite pair of yoga pants, but with the loose length of your best pair of riding shorts. Wild Rye uses a stretch nylon fabric that is both water repellent and breathable, with a zip pocket big enough for your giant phone (and/or snack). The chammy has a high waist (for the old lift-and-tuck), alongside a warm, snug fit. These things double as road shorts as well, with reflective accents and a slick design.  One of the best parts about their bottoms line is that they use true-to-size number sizing, so feel free to order online and know the garments will reach your mountain adventure ready to roll.
The Solstice Snap Raglan is the champagne to the Freel/Chammy's chocolate strawberries. Yeah. YUM. Light weight and made with a merino/nylon blend, the shirt is perfect for temperature regulation and durability. Long sleeves protect you from rocks/sticks/beer spills while an extra-long front snap allows for cooling on uphill rides. Speaking of uphill rides, the merino wool element of the garment makes it stink resistant (hurray!). The only drawback of the Wild Rye line is the price tag. In this case, though, you get what you pay for. If you're interested in functional, clean gear made by women with the interests of other women in mind, it's more than worth it. It's a bargain.
ZOIC is a mountain bike clothing company based out of California whose name of the game is accessibility. They opt for grassroots campaigns over flashy ads, and community service over massive sponsorships. Their name, pronounced "Zo-ic," is the Greek word for life. It's their goal to make products that let you live yours.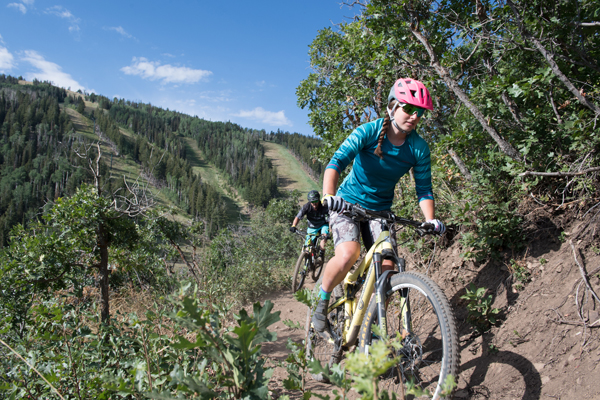 Designed for lightness and flexibility, the Navaeh short lives up to its promise to be your airiest long option. Made of 14% spandex, this fabric is stretchier than others, while Zoic has taken the time to eliminate chafing, hang ups, and earphone disasters with its minimal seams, tech gear pocket, and fusion inseam gusset. In less techy words, these guys installed pockets and cord loops, while also considering the comfort of your crotch, which all female bikers can get behind. One of the best features of this short is it's aesthetic. The blue and camo color coordination ads to an adjustable fit to seamlessly take you from the trails to the office (she types, sitting at her desk wearing spandex). Ad a quick-dry to your sweaty ride, and you've got one helluva short.
I paired the Naveah with an Ocean Velocity Jersey (conveniently the same color as the short's zippers) for my rip in the woods. Just like the shorts, this polyester/spandex blend has more stretch than a lot of other brands, in addition to its moisture wicking and breathability. The jersey features a back vent, which is a nice addition for any rider wearing a backpack, as well as a small side pocket for storing your snacks. The v-neck and waist shape is fitted and feminine, yet tough enough to get work done out on the trail.