Back in the spring of 2008, Club Ride founder Mike Herlinger came up with the idea of creating mountain biking clothing that could transition seamlessly from the trail to the tavern without sacrificing an ounce of functionality AND style. At the time this concept was unheard of and Club Ride Apparel, hailing from the small mountain town paradise of Sun Valley, Idaho, became the first bike clothing brand in the nation (and probably the world) to usher it into the industry. To this day, Club Ride is stewarded by passionate and creative individuals who are inspired daily by the mountain playgrounds that surround them. The pillars of the company are innovation, security, passion, gratitude, and equality. Club Ride also believes strongly in giving back to cycling organizations in order to support improved trails, better infrastructure, and cyclist-friendly legislation that makes riding easier and safer. PeopleForBikes, IMBA, NICA, Rails-to-Trails Conservancy, Adventure Cycling Association, and the Wood River Bike Coalition are the organizations that this brand is proud to support.
We recently got our hands on one of the freshest kits that is now available as part of the current Club Ride summer line and were tasked with having to test the pieces out on some of our favorite slices of local single track. It's a tough job but someone's gotta do it. Check out the review below. And as Club Ride's slogan says, "ride daily."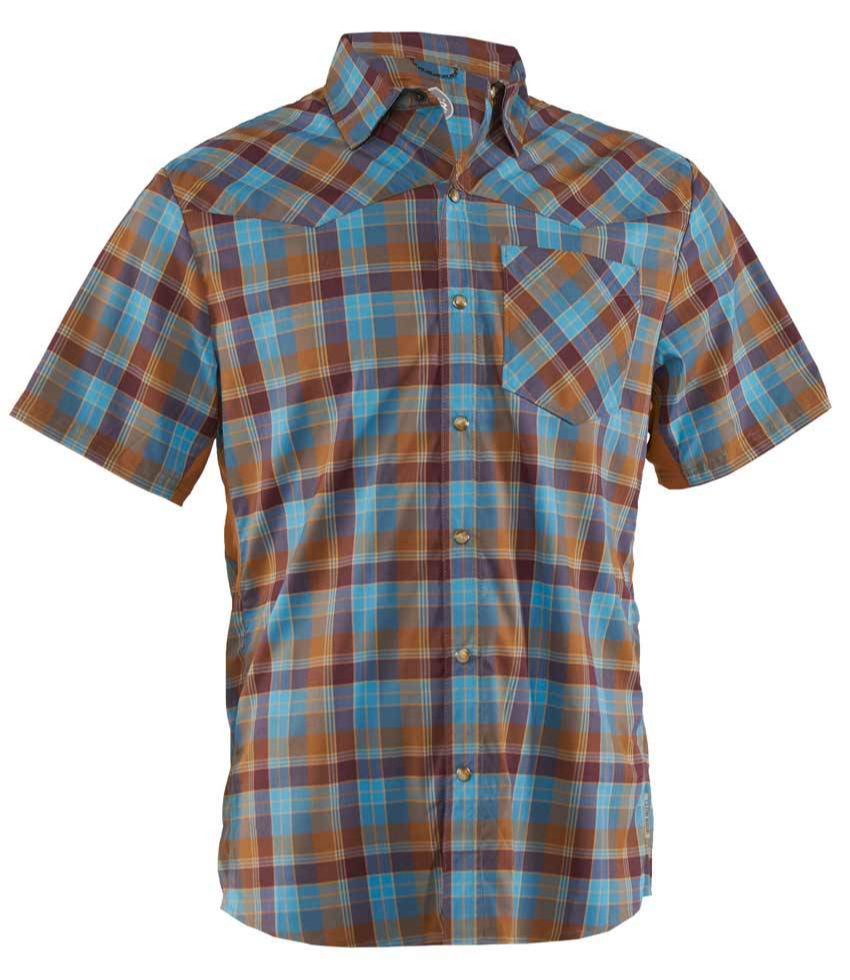 Men's New West Shirt in Desert Plaid / $79.95
The first thing you notice when you pull on the New West and snap up those pearl snap buttons is just how lightweight and smooth the material really is. This has to be as close as you can get to going shirtless without actually doing it. The New West is definitely a jersey designed for warm weather riding. You'll feel perfect with a light base layer underneath in temperatures from the mid 60s all the way up to the low 80s. This is due to a stretch woven plaid fabric that is 95& polyester and 5% spandex. The tiny bit of spandex allows for extra stretchiness to accommodate all positions on the bike. We found that the fit of this year's version of the New West is a bit more tapered than Club Ride shirts of the past, still allowing for plenty of room but also adding to the factor of a stylish, tailored top that looks equally great when you're at the local watering hole for post-ride beers.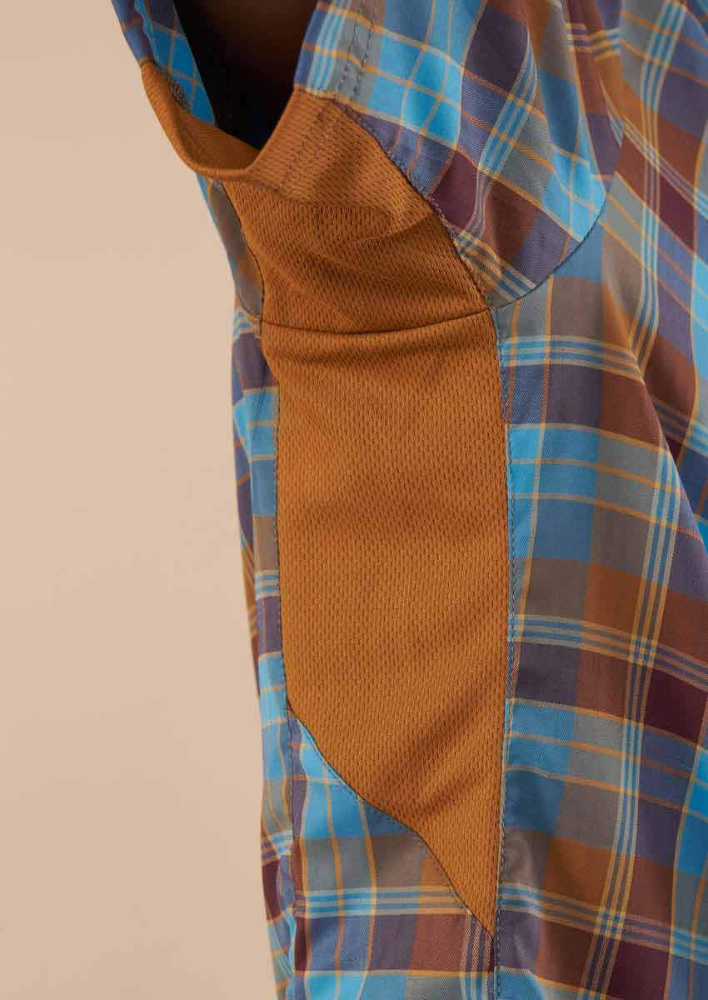 Another factor that the New West excels in is moisture wicking and ventilation. After sweating it out up a particular long ascent and arriving at the top drenched in perspiration, you don't want to fly down a ripping descent with the chill factor akin to having just jumped in a river. After eating a bar and sipping some water at a high-altitude summit for about five minutes, we can honestly say that this jersey was at least 3/4 dry. This is wicking performance that is simply unparalleled in any other biking top that we've tested. And as for ventilation, mesh material in the under arm area provides much needed airflow on hot climbs and rewarding downhills. Other highlights include a hidden sunglass lens wiper at the bottom of the front of the jersey, one chest pocket, and one zippered rear pocket for secure storage.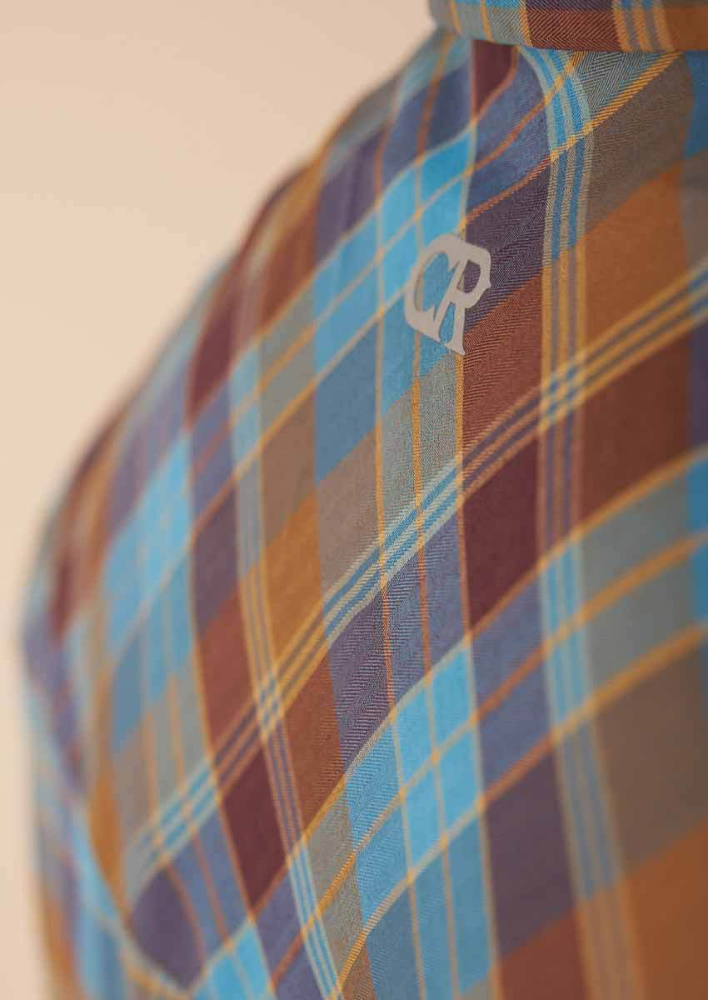 Finally, we come to the style factor. The New West in Desert Plaid colors is without a doubt one of the sharpest looking shirts out there. You could easily rock this at a nice restaurant, in the office, and all over town with ease and you're likely to get compliments on the look. It's a timeless Western mountain aesthetic it its finest.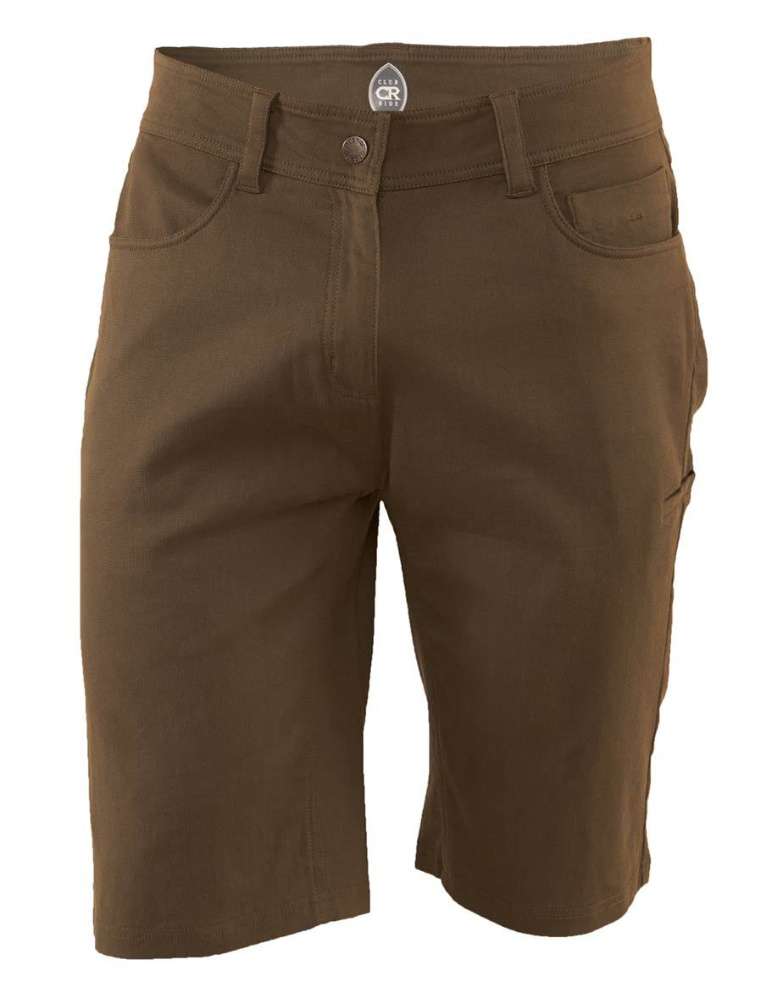 Men's Joe Dirt Short in Dusty Olive / $69.95
At first glance and try-on, the Joe Dirt doesn't resemble a technical mountain biking short in the least. This is due to the stretchy, mini-cord fabric that is 98% cotton and 2% spandex. The feel and look is a comfy pair of form-fitting, high-end shorts that look and feel great for cruising around town and kicking the feet up at the fire pit. But make no mistake, the number one priority of the designers at Club Ride for creating this short was creating something that is ultra tough and durable, something that can routinely get its ass kicked and keep coming through again and again. We tested the Joe Dirt on the bike in a variety of conditions from cold rain and hail to bright sunshine and high temps. This short is especially exceptional in cooler weather due to its thicker-than-most fabric. We were unsure how it would perform in the wet because of the cord material, but it came through astonishingly well by not soaking all the way through. The Joe Dirt is also ultra comfy to ride in thanks to four-way stretch properties, a form-fitting cut, and soft-to-skin feel. An 11 inch inseam will see the fit come down perfectly to just above the kneecap for most and a gusseted crotch adds to the freedom of movement. The fit can also be perfected with an adjustable waistband and paired with your favorite chamois underneath.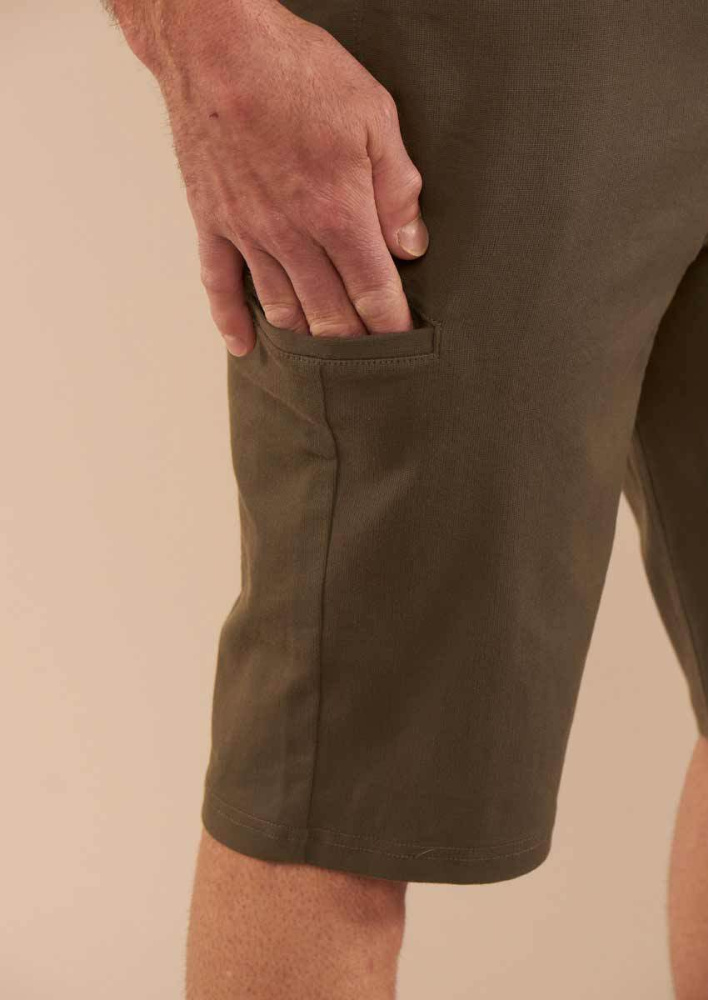 As for storage, this short features two front and two back hand pockets, one change pocket, and one welted side cell phone pocket. While the absence of any secure zip pockets is a technical aspect that some feel the Joe Dirt may be lacking, the style factor afforded by this is a coincidental plus.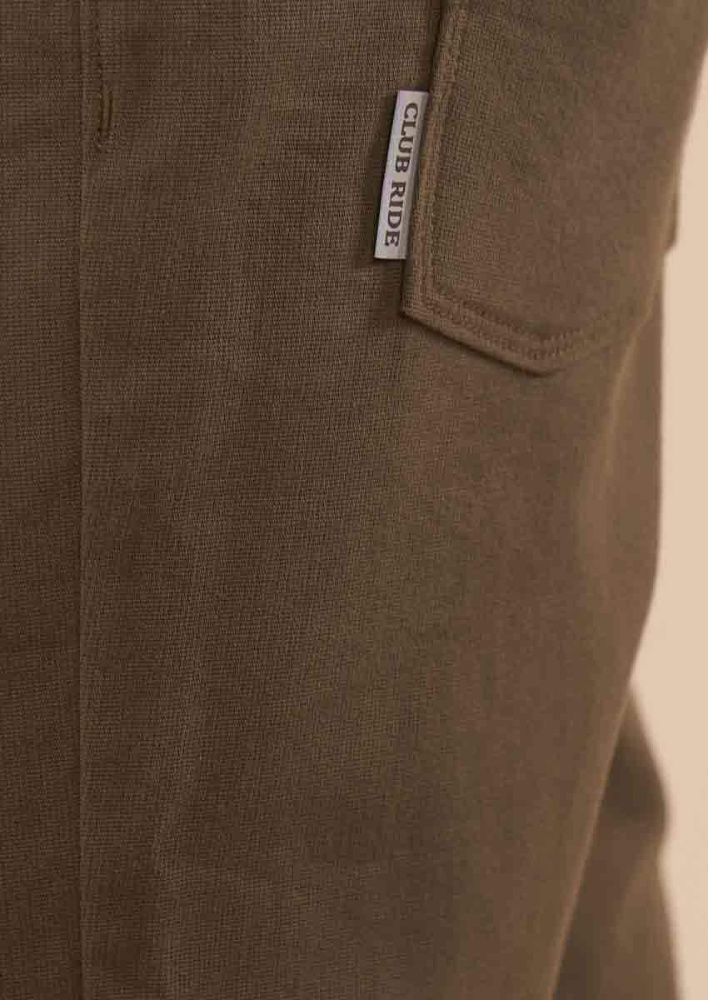 As stated earlier, this short simply oozes style points and has quickly become a go-to in the wardrobe for any activity. The folks at Club Ride agree as they regularly say that the Joe Dirt is the most popular pair of shorts in their office and on the trail.