Walking through the ticklish tall grass, the smell of sagebrush permeates the breeze and crickets clack and hop around my feet. Clouds scud across the Montana sky as I gaze at the Beartooth Mountains through the particular aperture of the Domo, a massive, 98-foot–long earth and concrete sculpture on the grounds of Tippet Rise Art Center. From far away, the piece looks like a tiny sacrificial altar left from the Stonehenge era, dwarfed by the mountains and the giant sky. Yet, now that I am close, it looms over me, providing cool shade from the early September heat. 
I touch its jagged walls, made from soil and rocks dug up from this timeless terrain, and feel their raw, pebbly surface. I listen to the stillness, the sound of the wind as it whispers across the landscape and rustles the grass in the distance. As I round each corner of the Domo, a different vista appears, offering a new angle, a new perspective of the juxtaposition of earth, rugged mountains, and blue sky. "When you are in the middle of nowhere, faced with one sculpture, you are forced to relate to it and how it relates to the land," says Peter Halstead. "And it's the sculpture that draws you there. Every hilltop, every valley, is its own space, its own room." 
Halstead and his wife, Cathy, co-founded Tippet Rise to celebrate the union of art, architecture, landscape, and music. Lifelong philanthropists, the Halsteads were inspired by Storm King Art Center, the legendary outdoor museum in New York's Hudson Valley. After searching the world for sites, the couple settled on these 12,000 acres of former ranchland near Fishtail, and opened Tippet Rise in 2016. "It made all my cells tingle," Cathy says of the landscape. "The intensity is really a little bit frightening. It's not a 'sheltering sky'; you are right up against it." 
Tippet Rise offers visitors the opportunity to experience a total of 11 sculptures carefully sited across the land. Three of those sculptures—Domo, Beartooth Portal, and Inverted Portal, are by Madrid- and Boston-based Ensamble Studio, helmed by partners Antón García-Abril and Débora Mesa, who were commissioned to create a series of land-crafted sculptures to guide and inspire visitors in their exploration of the property. "Every time you architecturally create an object, it is always referring its scale to what surrounds it," says García-Abril. "When you are in the landscape alone, there is nothing that surrounds other than the vastness of the horizon. We had to find the correct dialogue from 50 miles away, when you see this mark, this human trace on the landscape. But when you are near it has a different concept. A more intimate dialogue." 
Visitors can choose to walk the land, as I did, or tour it by van. Those up for an art-inspired adventure can mountain bike the 13 miles of gravel road and nine miles of trails that wind through the property. (Be warned: it is hilly and, in some spots, fairly steep; helmets are required.) Whichever way you choose, a reservation is required as the number of visitors is limited each day (Friday-Sunday only). Walking and biking are free; a van tour is $10 per person. 
Walking allowed me to fully immerse in the experience, with moments that included seeing nothing but nature as I hiked around a nearly vertical hillside, until suddenly, stopped in my tracks, I was struck dumb by a massive, fire-engine red sculpture soaring 60 feet in the air with nothing around it except the Beartooths in the background and a black cow slowly ambling her way in front of it. That would be Mark di Suvero's Proverb, a giant steel pendulum that acts like a metronome, tucked into its own box canyon on the eastern side of the property.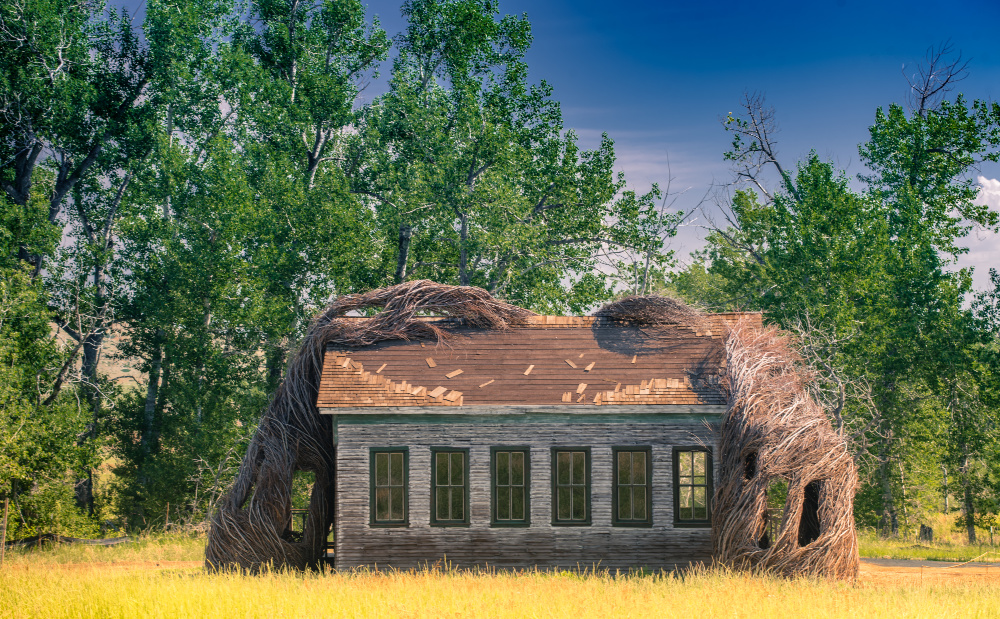 A close encounter with three other cows soon followed; pushed up against a cattle fence by my advancing approach, the girls (each likely about 1,000 pounds) weren't too pleased to have me carefully navigate my way through. But, as Peter says, "If you don't have sheep and cows you shouldn't have sculptures." A working cattle and sheep ranch, Tippet Rise has over 700 cattle and 1,500 lambs on the property at various times during the season. 
In addition to art, Tippet Rise showcases the Halsteads' other, equal passion: classical music. The summer concert series features sought-after artists along with rising stars with performances either in the Olivier Music Barn, a state-of-the-art wood barn that boasts an ethereal space with deeply resonant acoustics, or under the Domo itself, in concert with nature. And while the music is serious—this season offers 23 recitals and chamber music concerts from Beethoven to Bach, Haydn to Leonard Cohen—the vibe is not. "We are disrupting the typically 'hoity toity' classical music concert," says Peter. "It's in a barn or outdoors. People are wearing jeans. It's not fancy." 
Concert tickets go quickly, however. After selling out the first two seasons in mere minutes, the center instituted a randomized ticket drawing in 2018. The 2019 concert season, which ran July 12 through September 7, sold out in March. (Music aficionados can sign up for Tippet Rise's e-newsletter for details on when concert tickets will be available for the 2020 season.)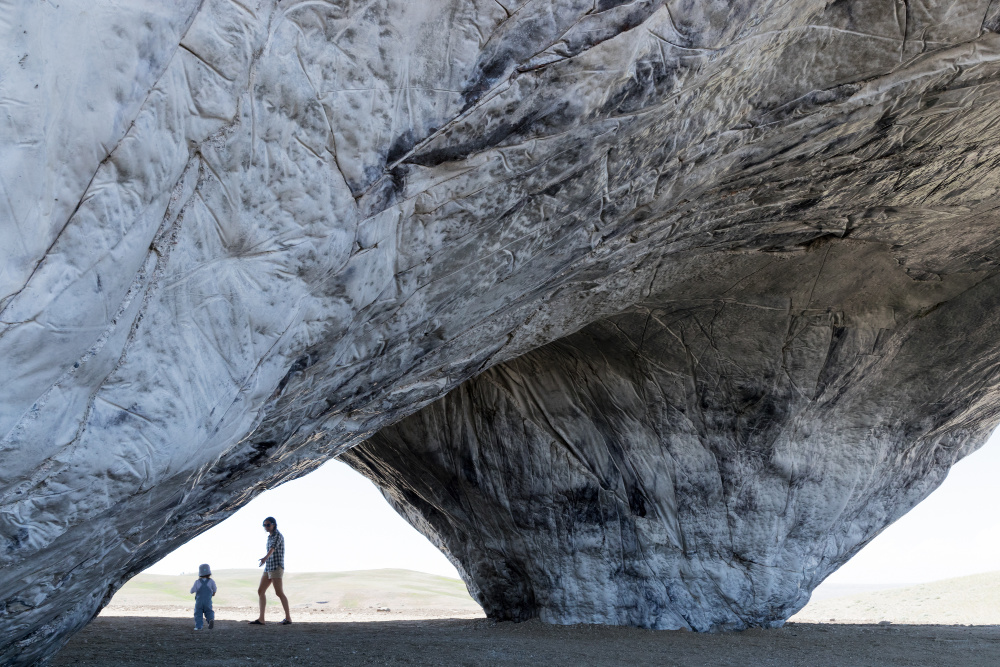 New to Tippet Rise this summer is Xylem, a pavilion designed by Francis Kéré and inspired by the traditional togunas ("gathering places") of Mali's Dogon culture. A place to converse, meditate, or simply reflect, the pavilion is constructed of locally and sustainably   sourced ponderosa and lodgepole pine, and features a canopy of vertical logs, which filter shafts of light in an ever-changing pattern. 
Perhaps the best endorsement of the Halsteads' vision and what they've accomplished with Tippet Rise comes from their neighbors. As Peter recounts it, one taciturn rancher told him recently, "I wasn't sure about you or your intentions, and I've been watching you. But you did what you said you would do. You've loved the land. Loved the cattle. It means a lot to us. You're all right." 
I'd have to agree.