For many states in the Mountain West, we remain under shelter-at-home orders. Whether or not you're able to celebrate with your momma on Mother's Day, honor her with love and a lovely thing during these especially challenging times.
Machines for Freedom
Women-owned, women-designed, women-led is why Mom's going to love Machines for Freedom's entire line of exceptional, feminine cut, high-performance cycling apparel. Visit their website and build a kit for Mom with the Endurance Bib (bestseller), jersey (in flattering and gorgeous prints / love the new long-sleeve summer-weight shown here), Essential Short, outerwear (vest and pant), and accessories. The inclusivity of all cultures, ages, body sizes, and cycling stories is why this brand is a brand for life in and out of the saddle.
Prices vary / machinesforfreedom.com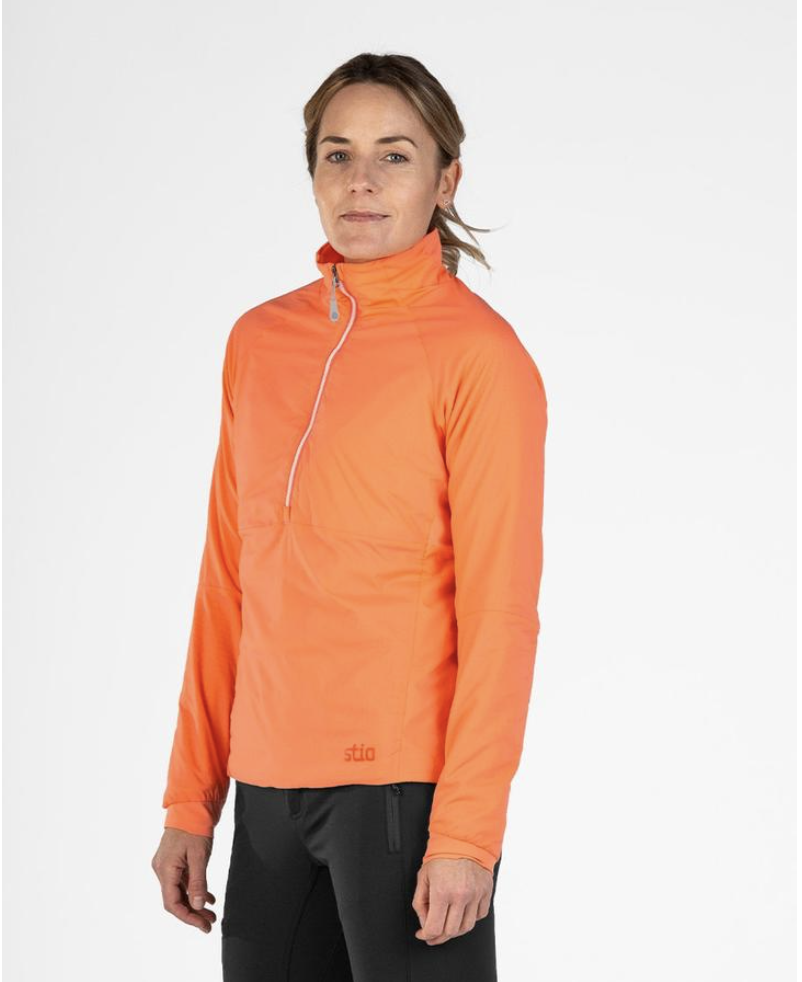 Stio Women's Alpiner Half-Zip Jacket
What every momma wants and needs is big gulp of FRESH AIR. This essential half-zip (shown in Sunset) with Polartec® Alpha® Active insulation is the layer she'll covet for her solo cool morning hike, lunch hour SUP, or evening horse ride. The streamlined-designed stretchy, breathable, water-resistant pullover is for a multitude of aerobic adventures or that mad dash to the dog park (depending on local ordinances, of course).
$229 / stio.com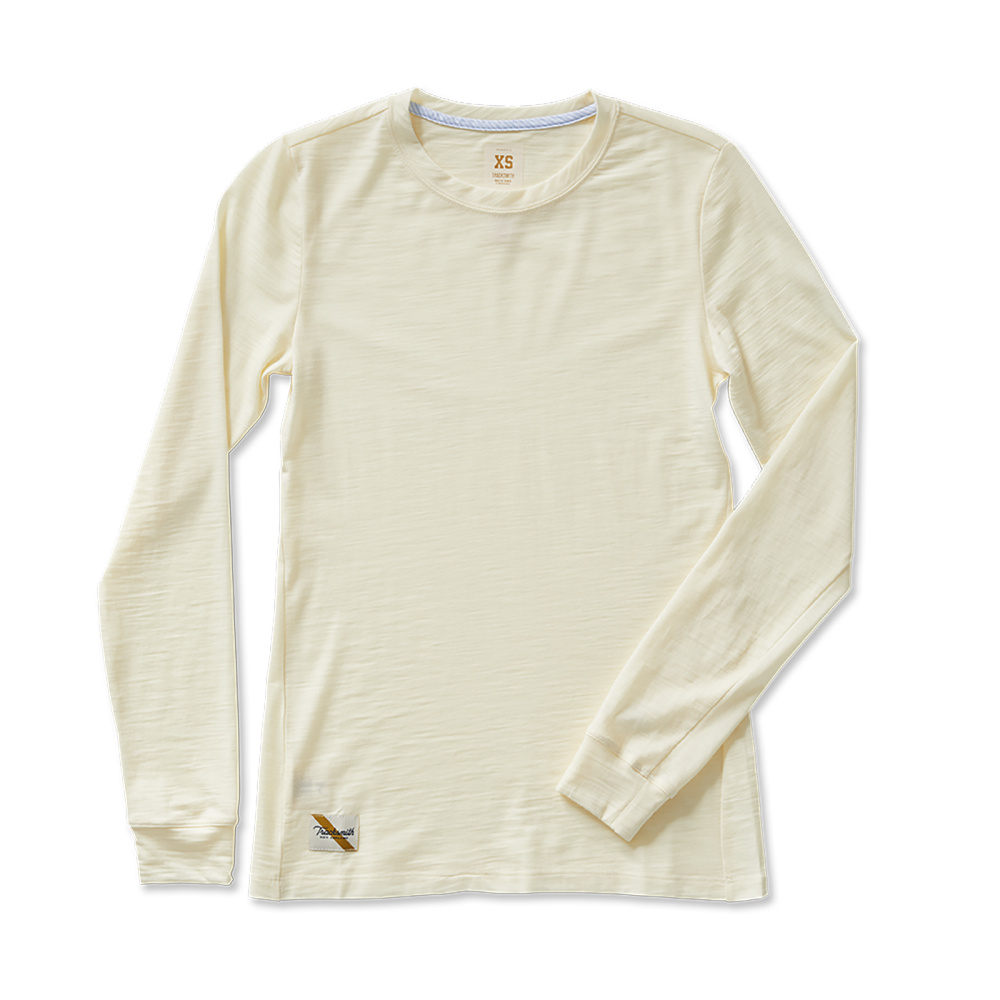 Tracksmith Harrier
Supporting Mom's running lifestyle is easy when you gift her with beautiful pieces from Tracksmith. Her runway? The road, track, and trail. You'll likely see her in this four-season merino wool today, tomorrow, and the next day. That's how comfortable and practical it is. No worries, though. The folks at Tracksmith tested it throughout their Boston summer, and we know what that weather is all about! Conclusion: funk-free after a month without washing. Wow! "Made for whatever coach or Mother Nature throw her way."
$78 / tracksmith.com
Thousand Heritage Helmet
"Ground control to Major Tom. Take your protein pills and put your helmet on."
Many mommas are stay-at-home moms right now. They've put in the hours schooling, cooking, cleaning, and chore-ing it-up in an effort to keep the fam as happy as possible. Give Mom the gift of safety so she can hop on her two-wheeler for a well-deserved intermission from the quarantine-grind. Thousand Helmets are light, stylish, and available in a baker's dozen of retro-inspired colors (ahh… the Willowbrook Mint!) Their secret poplock (lock your helmet to your bike), magnetic buckle, vegan leather straps, and dial fit system make this urban safety brand who offsets 110% of their carbon emissions the one to wear. Did you know 60% of all bike trips are three miles or less from home? Protect your Mom!
$89 / explorethousand.com
* From now through May 17 choose from their Climate Collection and they'll donate $10 to 1% for the Planet. (Shown here in Coastal Blue)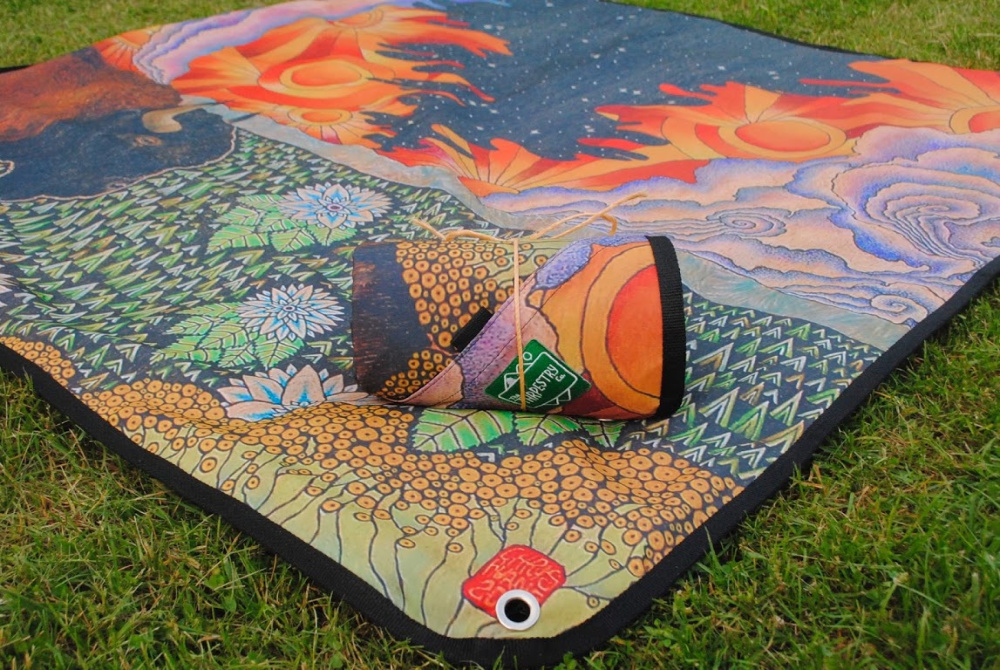 Tarpestry
The front and back yards are getting more action than usual. Carve out space for Mom to do her thing with Tarpestry. The weather-resistant tarp + tapestry is hand-made in the USA, and with four collections (there's even a dog duvet!), you're sure to inspire her outdoor reprieve. With a base fabric of urethane-coated and heavy-duty polyester and an upper fabric (varies by style) of 100% cotton to weather-resistant polyester, the Tarpestry can be used for lounging or to create privacy. Each has a built-in corner Velcro pocket and four grommets for staking or tying up. At the firepit, beach, garden or outdoor concert (when we have them again!), the packable blanket is perfect for whatever location she decides is her own. (shown here "How The West Was One")
From $149 / tarpestry.com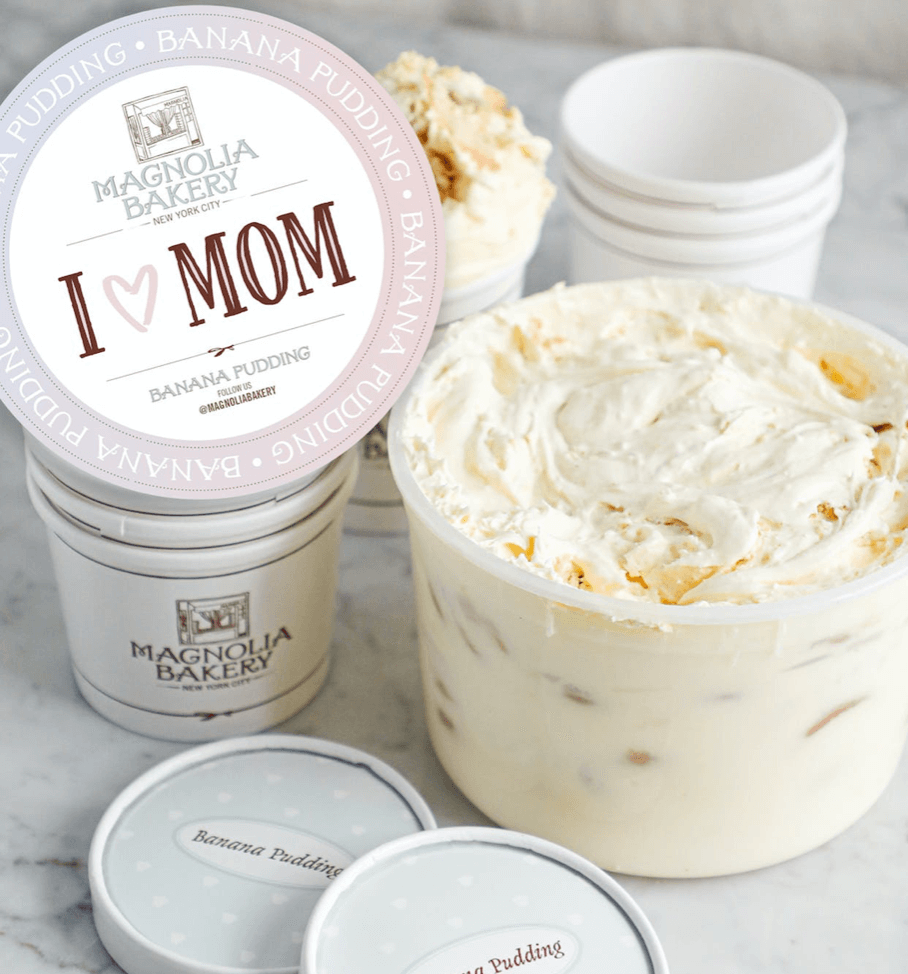 Goldbelly
Order up with Goldbelly, and surprise Mom with breakfast, brunch, dessert, or dinner from restaurants nationwide. The best gourmet food and gifts at your fingertips! How about the Taste of the Farm Gift Box from Blackberry Farm? Cowgirl Creamery's Classic Cowgirl Cheese Collection, a dozen of Chicago's Stan's Donuts, or a vegan gift box from LA's Cake Monkey? Feeling nostalgic? Black and white cookies from NY's Russ and Daughters. ICYMI: This mom wants Magnolia Bakery's Mother's Day Classic Banana Pudding Bowl. (Serves 6)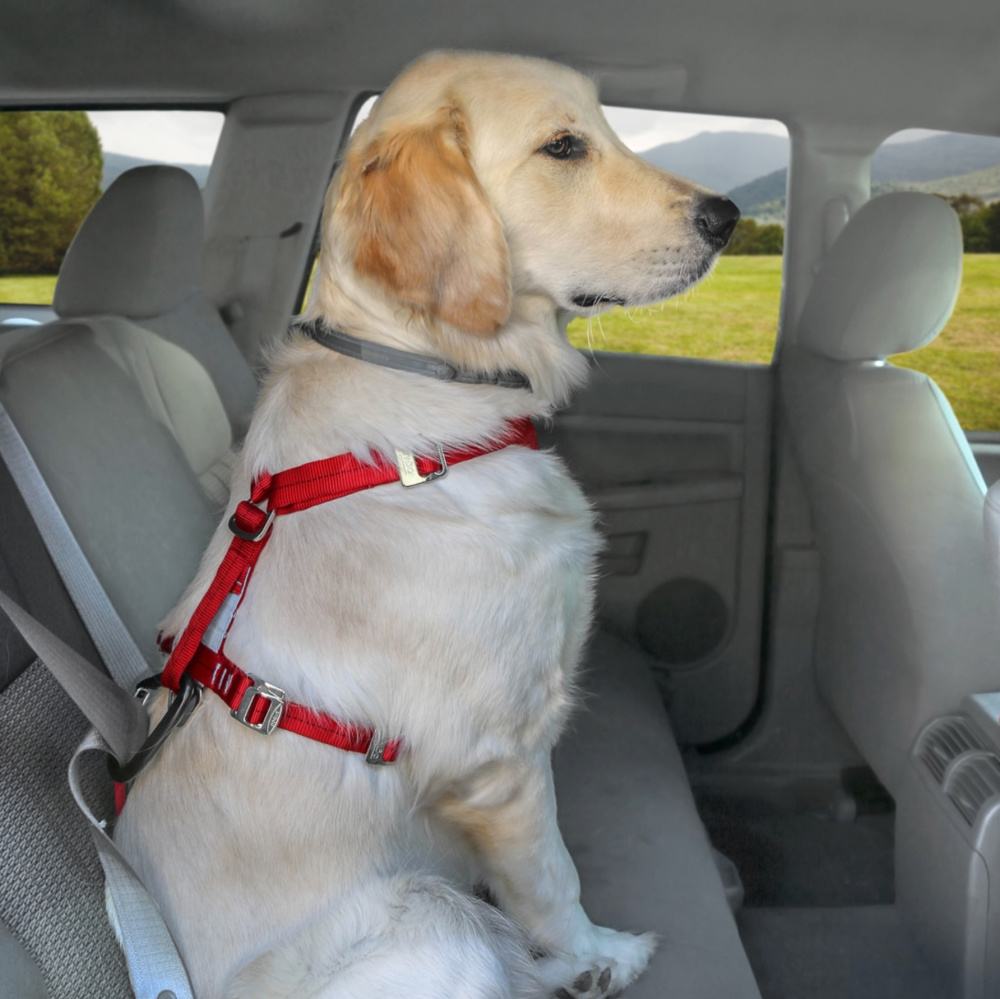 Kurgo Dog Harness
It's possible that until COVID-19, Mom asked you or another family member to walk the dog. Not so much anymore since it's the best excuse to get out of the house! But when Mom begins driving to her outdoor adventures again, encourage her to buckle up that stress-relieving, trail boss for the journey with the Tru-Fit Dog Car Harness. Crash-tested for dogs up to 75lbs, this five-point harness (crafty engineering based on rock-climbing) is designed for safety and comfort, with leash attachments on the back and front, and a 10" seatbelt tether with steel carabineer. In red with blue trim or black with orange trim, it'll complement any four-legged in style.
$44.99 / kurgo.com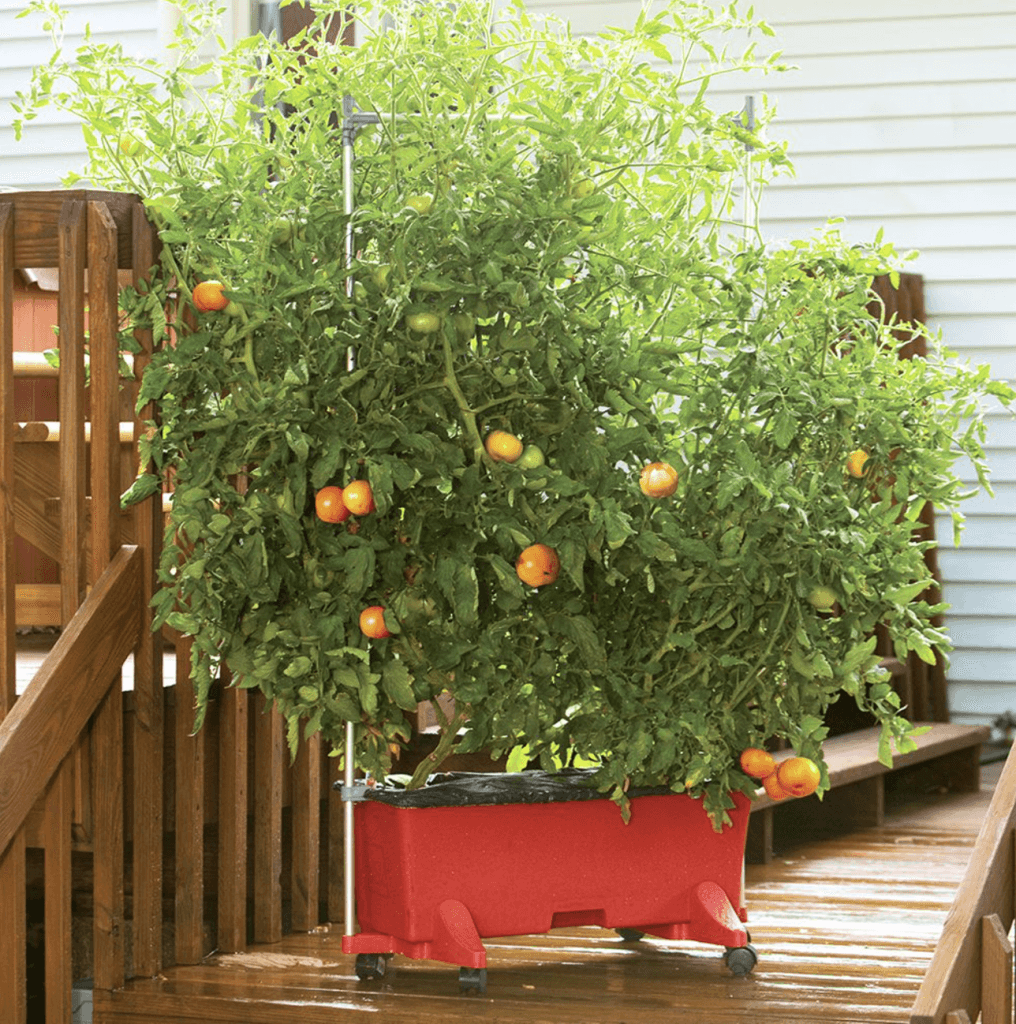 Earthbox® Tomato Garden Kit Bundle
Mom loves fresh fruit and veggies and this wonderful box produces an incredible harvest without weeding or overwatering. The maintenance-free system grows a variety of crops (from strawberries and onions to broccoli and peas), while conserving water and essential nutrients in its sub-irrigated container. The bundle includes the all-important calcium nitrate to prevent blossom end rot, plus a 7-ft staking system and 5-ft of customizable soft plant tie to attach to the built-in trellis. Say yes to vine-ripened tomatoes. Now get the fresh mozzarella, EVOO, and balsamic pronto!
$101.99 / earthbox.com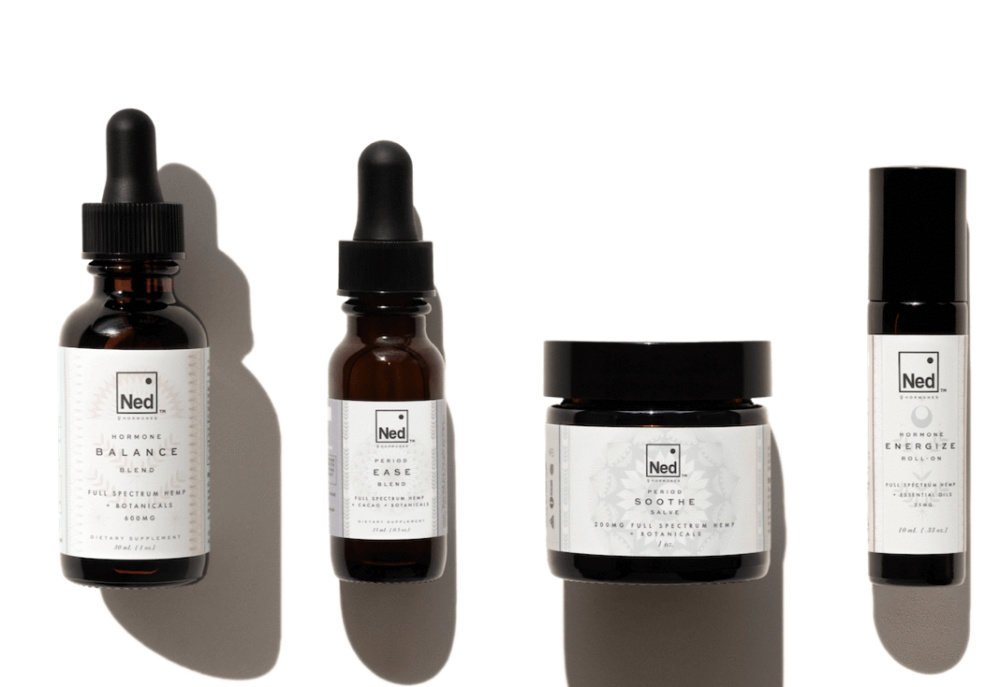 Ned Natural Cycle Kit
Best not to get in Mom's way when she's on her cycle, and we're not talking the one with pedals. Alleviate her suffering with Ned's Natural Cycle Kit, a collection that includes Hormone Balance Blend Oil, Period Ease Blend Oil, Hormone Energize Roll-on and Period Soothe Salve. Mom will agree to the organic and wildcrafted botanicals and 600mg of premium CBD (in the Balance Blend), outdoor grown in small batches and cold-extracted, these products are "slow crafted with love from seed-to-bottle by an extraordinary group of women." Invite her to read the founders' story, one that is based on discovery, community, healing, and teamwork at the Nedquarters in Boulder, CO.
$178 / helloned.com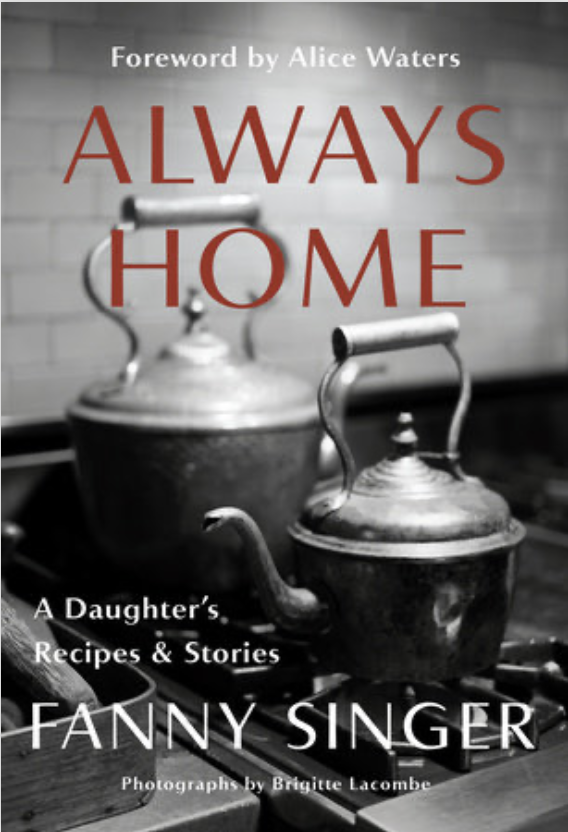 Always Home: A Daughter's Recipes & Stories
From Fanny Singer, the daughter of farm-to-table icon Alice Waters. Place this intimate memoir on Mom's night table. Here's what Ruth Reichl, food writer, restaurant critic, former editor-in-chief of Gourmet Magazine, and author of Save Me the Plums had to say.
"You will probably pick up this book because you're curious about how it feels to grow up with Alice Waters as your mother. But you will inevitably be captivated by Fanny Singer's sensuous voice and sensible soul. The writing's lovely, but more than that, Fanny has struck a kind of brutal honesty that is extremely rare and completely beautiful. Her writing makes you want to taste every flavor she describes, and soon you'll be dashing into the kitchen to make watercress soup, wild fennel cakes, and breakfast pudding. But the really important thing is that I'm pretty sure everyone who reads it will come away with the same feeling that I have: Why don't I live my life like this? How can I do better? I love this book."
$29 / amazon.com or your local bookstore (if/when it's open)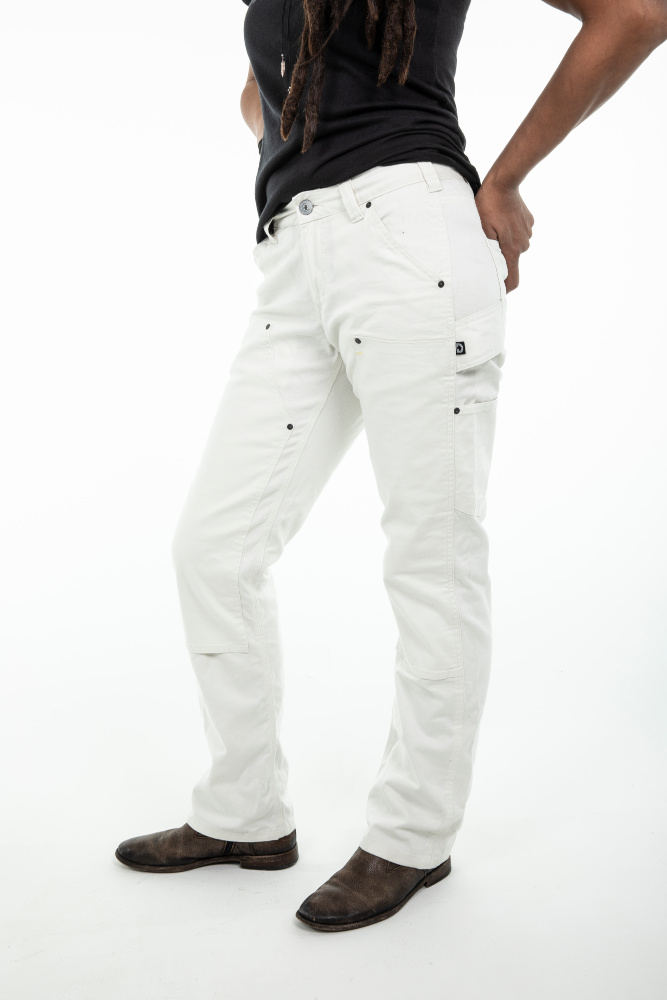 Dovetail Anna Taskpant
Mom works. Like everywhere, and often 24/7. Sometimes, it's inside, doing dishes or creating art, other times, it's outside in the garden pushing wheelbarrows, raising livestock, and welding and building parts for her she-shed. Wherever she working, it's coming up on summer and Dovetail's successful mid-weight stretch canvas is now available in a lighter, cooler canvas for those days when she's determined to complete her latest project. Choose from Painter's White or Uniform Navy from this women's workwear company who wants all ladies to get dirty, while feeling their best. For those mommas who are pregnant, sign up here to be waitlisted for the Maven Maternity, the first-ever American maternity workpant for that maker, rancher, or tradeswoman who is expecting more multi-tasking in her future.
$69 / dovetailworkwear.com
A few more ideas for the wonderful women in your life!
M-oisturizer This gift set from Elemis x Olivia Rubin Collection.
O-live Oil The Duo for cozy days and slow nights / for verve and vibrancy.
T-ea Rishi Tea and Botanicals Masala Chai
H-at Style personified. Cheers to all things hats + horses.
E-co-fleece hoodie from Every Mother Counts
R-oller skates Always fun and never too late to learn with Planet Roller Skate.
S-hears Prune this.
D-aily Journal Write away. Start this year in July, right?
A-peritif Sip some with Elsie Green.
Y-oga Mat Om with Manduka.