Eric Skokan is raising the bar for local Colorado cuisine
It's a blustery November day at Black Cat Farm, where Eric Skokan is yanking Belgian endives out of the dirt and exposing their gnarled roots to the wintry air. Throughout the fall, he harvested their leafy tops to make salads and cooked greens at his two Boulder, Colorado restaurants: Bramble & Hare and Black Cat Bistro. Both eateries feature vibrant farm-to-table dishes that have earned Skokan a "Best Chef" nomination from the James Beard Foundation. But it's his farming, even more than his cooking, that promises to redefine what we expect from Rocky Mountain cuisine. 
Belgian endive isn't supposed to grow in Colorado. Neither are Valencia peanuts or artichokes, yet Skokan has managed to produce all three unlikely edibles on his 425-acre plot, which includes a 3,000 square-foot greenhouse. He also grows tomatoes, greens, wheat (which Skokan mills for the restaurants' breads), and 45,000 pounds of root vegetables that, after harvest, are stored underground to supply both restaurants with produce throughout Colorado's long winter. "We're all set for Armageddon," Skokan quips. 
Across the U.S., farm-to-table restaurants have become as hip and ubiquitous as yoga and man-buns. But they're tricky to pull off in Colorado—which, like the rest of the Rocky Mountain states, has a much harsher growing climate than California (where Alice Waters pioneered her influential farm-based menus some 40 years ago). Scorching midday sun blasts the crops on Skokan's 5,000-foot-high farm, located where the plains meet the peaks. Come evening, icy air rolls down the mountainsides and settles among the lowland plants, shocking them with cold.  
Such impediments to farming have largely discouraged producers from attempting vegetable farms in Colorado, so importing edibles from California or South America remains the norm. To help these foods survive long-haul transport, commercial farmers prioritize durability over flavor. Skokan, however, values flavor above all else—so in 2006, he started growing his own food. And that required experimentation. 
He spent three summers figuring out how to grow artichokes. Then, he tackled sweet potatoes. "They're not supposed to grow in Colorado, but we killed it. I think I've eaten my body weight in sweet potatoes," he jokes. On a whim he planted peanuts: During the early-October harvest, he boiled the green legumes to create a snack that Skokan calls "mind-bogglingly good."  
And the Belgian endive that he's unearthing amidst November's snow flurries? He's transplanting their fingery roots into covered beds inside the greenhouse. For the past three winters, Skokan grew them outdoors, in experimental underground trenches that insulated them from the winter air. The strategy worked great—the soil's warmth and darkness produced perfectly creamy white leaves—but hungry rodents also flourished in the cozy channels. Asking fellow farmers for advice wasn't an option, because no one grows Belgian endive in the U.S. So Skokan gleaned some tips by watching French videos with Google Translate turned on, then devised his own indoor growing method. 
"Farming is like a fun house with all these crazy doors you can open. It's a maze of experimentation," Skokan says, sounding more like a mad scientist than a stoic farmer. "Starting with a hunch and moving into certainty—well, that gives me goosebumps."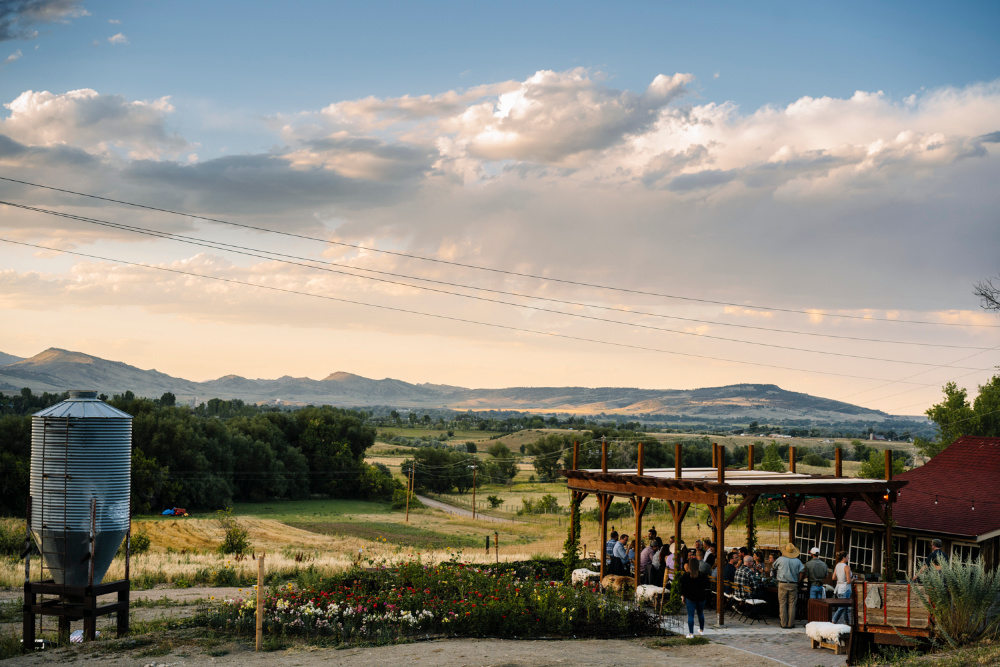 Black Cat Farm satisfies Skokan's quest to discover what Colorado's soil and climate is truly capable of. It also provides eaters with startlingly tasty foods. The endive that Skokan harvests throughout the winter becomes a salad with pistachios, pomegranate seeds, and yogurt dressing scented with honey and cardamom. "It's so joyful and uplifting in January, when the snow is blowing sideways," he says. Endive also transforms into a heartier dish when sautéed in the drippings from a pork chop or leg of lamb (Skokan raises both) and served alongside the kind of spaetzle that his Czech grandmother might've made. 
He mills buckwheat for soba noodles that accompany grilled trout and golden beets with hazelnuts. Fermented doughs transform heavy wheat berries into light, fluffy breads. And this winter, both restaurants are showcasing Wallace rye (an heirloom variety from Switzerland) in inventive desserts and pastries. 
Some diners may object to Swiss rye and other imports (like Valencia peanuts) in dishes that are billed as Colorado fare. But, Skokan counters, there is no native Colorado cuisine. The state has no lobster roll, no grits, no gumbo (and Louisiana's okra originated in Africa). "As far as I can tell, there is no classic Colorado dish other than the Denver omelet," Skokan declares. "That's sad in some ways, but liberating in others."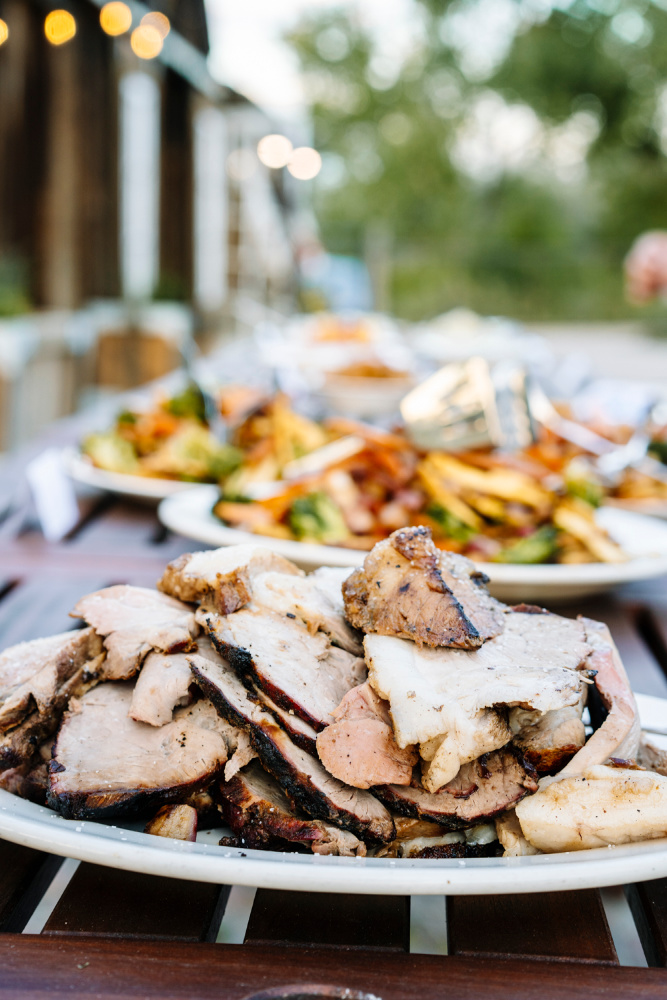 Because, he explains, Colorado cuisine should be an expression of place. If Italian tomatoes or Norwegian beets develop their full expression in his swatch of Colorado soil, then they qualify as local food. It's up to Colorado chefs to interpret that produce in dishes that convey a sense of place. His cookbook, Farm Fork Food: A Year of Spectacular Recipes Inspired By Black Cat Farm, contributes to that conversation, but Skokan considers it an open argument. 
"This farm is my taking a stab at what grows really well here," he says. "On an intellectual level, it's a mission to discover what Colorado cuisine should look like." That means challenging some common assumptions about what doesn't belong—like peanuts. "But if they grow here, are we wrong?" Skokan asks. "Should peanuts be a part of Colorado cuisine? Right now, I'd say yes."