Your outdoor experience is just that. Yours. Your apparel should be too.
The MADE hard shell ski and snowboard jacket is waterproof, windproof, and breathable. It's super durable with a premium finish featuring welded seams, waterproof zippers, and a 3-layer waterproof fabric. But seriously, it's so much more than that.
This premium shell jacket is made to measure with a guaranteed perfect fit and every detail is designed by you.
The traditional outerwear model takes an average of a bunch of people and designs patterns accordingly. By trying to fit everyone, they are effectively fitting no one.
Fit has been a compromise we have always dealt with and we may not even realize that our sleeves are way too long, the torso is too short, or there is not quite enough room for full range of motion.
Our patent-pending system starts and ends with you. Tell us about the style of fit you are looking for. Then with the help of our detailed instructions we get precise measurements of your body which are fed into our software to scale the patterns for the perfect fit. Every custom pattern is double-checked by a trained pattern-maker for consistency and accuracy leading to a guaranteed perfect fit.
Doesn't fit exactly right? We'll fix it. We want you to be psyched about your new gear, not feeling like what you got is just "good enough."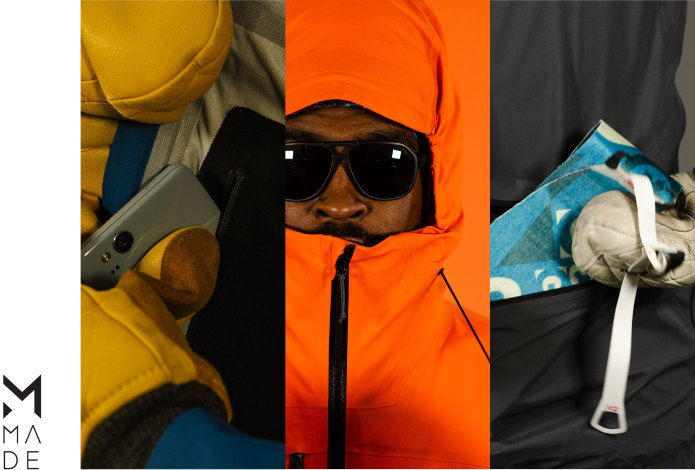 You know your outdoor needs better than anybody. That's why with MADE you choose every detail. Our whole system is designed around you. That's kind of the point.
On your own or with the help of one of our design consultants, you choose your material between the durable waterproof Sympatex or a more lightweight waterproof Polartec Neoshell depending on your needs.
Check out the Indiegogo campaign by clicking here.