"What is your favorite thing to do in Jackson?" As a long-time bartender in Jackson Hole, I get asked this question a lot.  
Most guests are already familiar with the abundance of expensive hobbies that come with living out West—mountain biking, climbing, skiing. As a bartender at a swanky establishment, selling your lifestyle is easy, it's the $14 whiskey cocktail that is hard to push. For some of the folks who visit our quaint little mountain towns, their goal is to try to squeeze as many adventures into a week as we locals get to do in a year. When I mention that rugby is part of my annual recipe of thrills, it certainly piques their. The idea of trading in the mountain bike helmet and kayak for a pair of short shorts, a mouthpiece, and a pair of cleats can be flabbergasting for some. When I dive into the topic of rugby, those high-priced cocktails flow as fast as the questions. When we get to the tall tales of MaggotFest, their curiosity turns into envy and disbelief. 
When: Like the Kentucky Derby, MaggotFest gets its own spring weekend, the third weekend of May. When my manager asked for a schedule request, I mark that weekend and the day after in big red circles years in advance. It takes some time to decompress afterwards.  
Where: The Garden City AKA "Zootown" AKA Missoula 
Why: Why not? The only thing that may question my commitment to this event might be the birth of my first child. 
What is MaggotFest? Well, that's going to take some explaining. Grab a generously-poured, high-priced cocktail.  
To put it simply, MaggotFest AKA "The Fest," is a three-day rugby festival that has been hosted by the Missoula Maggots since 1977. For those who have been to Bonaroo or Burning Man, the vibe will be familiar. Instead of music or lighting stuff on fire, thousands of players from the U.S., Canada, and around the world gather to smash each other under the rules of the international Rugby Union. Traditional rugby garments are suggested but not required, libations are copious, and costumes are highly encouraged. There are winners and losers, but there is no champion. It's a rugby festival. Each team plays three 40-minute matches during the weekend and those matches are often fiercely competitive. The rest of the time is filled with festival-like happenings. 
Players are wise to heed the number-one rule of MaggotFest: If your team forfeits their Sunday morning match because most of your backline decided to sleep off their hangovers, your club will be banished from MaggotFest for eternity. 
The magic rests somewhere within the balance between love and the quest for glory. In this sense, MaggotFest manifests the counter-culture mentality that U.S. amateur rugby has long embraced.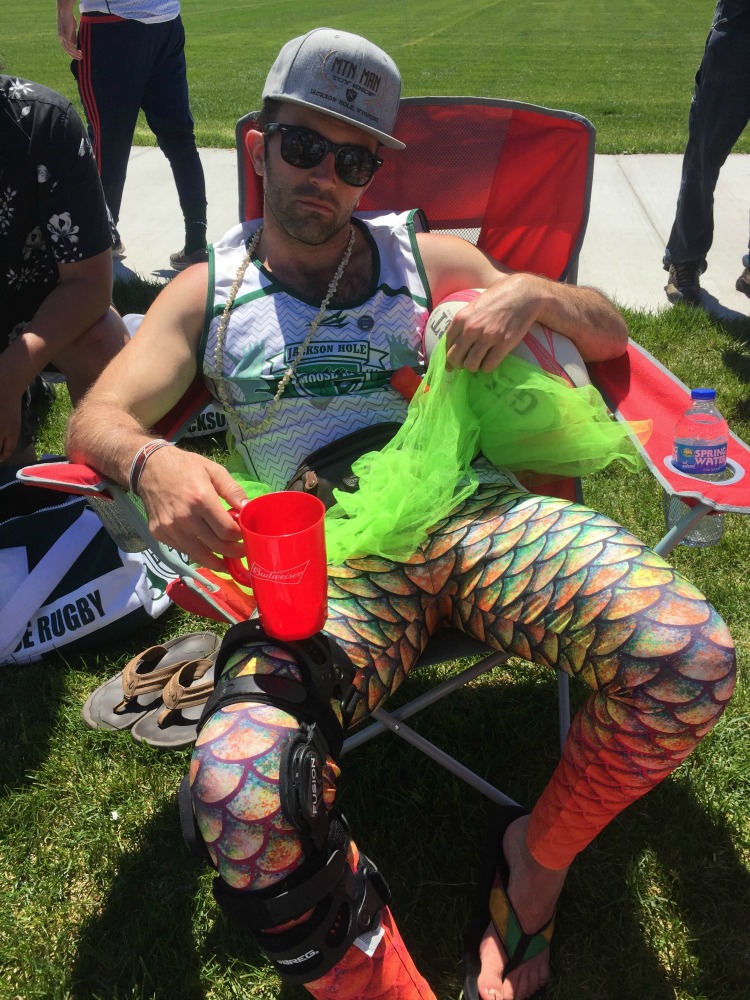 For most, exposure to the sport of rugby happens in college. During the match and the social that always follows, there was probably a beverage that resembled beer and players pretending to be an a cappella group. While rugby is exotic to America, its community, rituals, and athleticism have captured the hearts of many. My dental hygienist loves to remind me that she dated the captain of her alma mater's rugby team when I get my teeth cleaned. But as rugby takes hold in mainstream sports, the allure of nonconformity is fading, due to the cash and corporate legalities that go along with professional sports.   
For those who haven't been exposed to the sport, what is rugby? 
Simply put, rugby is the greatest team sport in the world. Imagine throwing hockey, lacrosse, and soccer into a blender. The focus on the star-athlete is diminished while the emphasis on team play is maximized. There are no individuals, just one cohesive unit moving as a graceful yet powerful collective of humans. Perfection in the sport is achieved when teammates work together in synchrony and play as one. If you need an illustration of this, Google some "All Blacks" highlights on YouTube.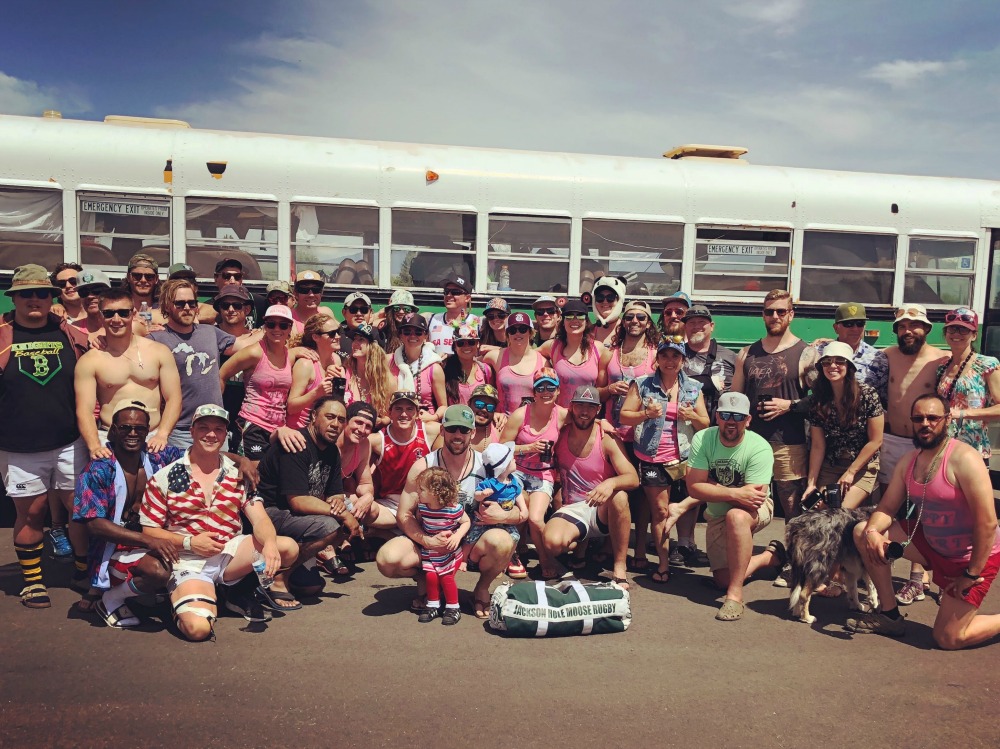 Did I mention how inviting Missoula is?  
Wow. Ask any former or current citizen of the great city of Missoula about MaggotFest and there is usually some absurd story attached. And what I truly appreciate about Missoula and Missoulians is the fact that they not only accept the craziness that comes with The Fest, they embrace it. Need a couch to sleep on? Ask a stranger. Short on cash? Ask a fellow rugger. You may consider asking someone with pants, because most rugby shorts don't have pockets. 
At your normal festival, it might be common to see a man of tall athletic stature dressed in a banana-hammock as a fairy with a satchel of glitter paint. But what makes MaggotFest special is that the same gentleman in that amazing outfit might smash you to the ground and paint you with glitter all the while abiding by the rules of rugby. It is pure magic. 
MaggotFest has expanded to 48 men's and women's teams from around the world. And now the usual suspects, "the way too good" team from England, the "always flatlined Canadians,"  and "the girls from Colorado dressed as pandas" have some serious competition on and off the field.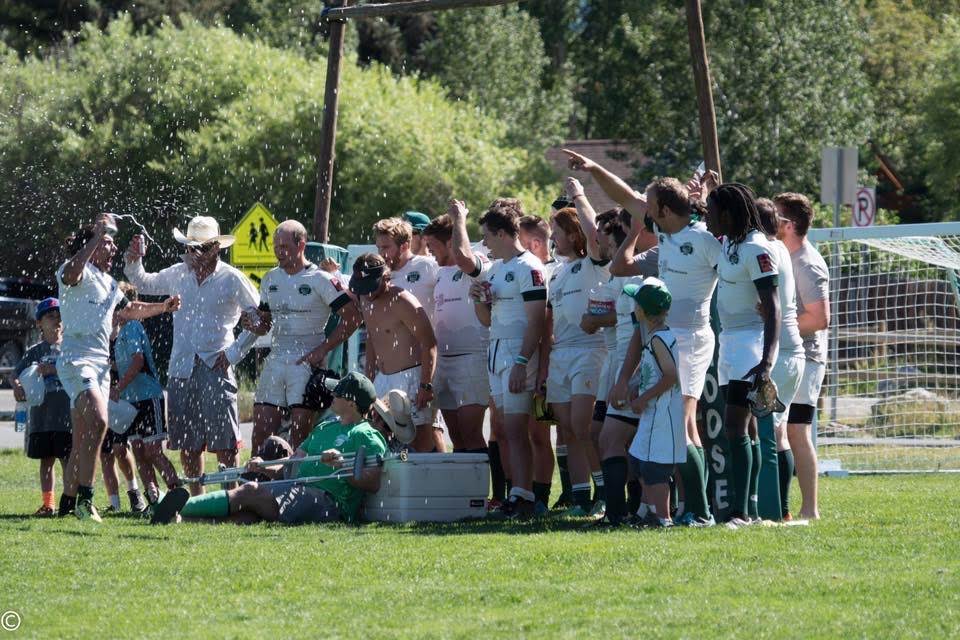 2019's MaggotFest on May 19-20 will be my tenth visit to Missoula. I am no spring chicken anymore. My athleticism (which was never really much to speak of in the first place) is now a fraction of what it was. My body hurts more and more after each match. I risk prematurely ending my biking and skiing season each time I strap up for a match that I don't get paid for. When my bar patrons ask me why I do it, why do I risk limb and ligament? The answer is easy, "for love and glory."