Have you witnessed "Kind Mischief?" Twenty well-intentioned squirrels scurry about neighborhood driveways swiftly shoveling snow. When the homeowners open their doors to see the commotion, they disappear into the blizzard. These sweet souls are the Compassionate Leaders of the Flourish Foundation, a community of 10-12th graders in the Mountain West leading an evolution of mind, body, and spirit grounded in compassion, altruism, contemplative practice, benevolent social action, and environmental stewardship. Joe signed up for the Compassionate Leaders Program on a whim. Isaac, Andrea, and Kim decided to attend a weekly meeting after hearing about the international trip opportunities. Darby joined hoping to meet kids from other schools. But they were ultimately surprised by the reason they stayed—for the safe and welcoming space to deeply explore their mind, thoughts, and emotions while fostering deep human connection with their peers. "I keep coming back," says Isaac, "because everyone wants to be a better version of themselves and to change the world through that."  
Adolescence is challenging and even in our close knit, picturesque western towns, youth struggle with anxiety, stress, depression, and fitting in. Social media can add additional angst by perpetuating the feeling that everyone around you is always doing well and having fun. The truth is the Rocky Mountain states have some of the highest suicide rates in the nation outside of Alaska (Outside Magazine, 2018). So, it makes sense that these 16 and 17 year-olds resonate with a group that explores one's inner mountains. Noah Koski, the Compassionate Leaders Program Director, ponders why we do not have the same awe for our inner world as we do the external world. When we connect with the activity happening in our minds and hearts, he says, "We are better able to navigate the different runs down the mountain and how we wish to engage with others and our own experience."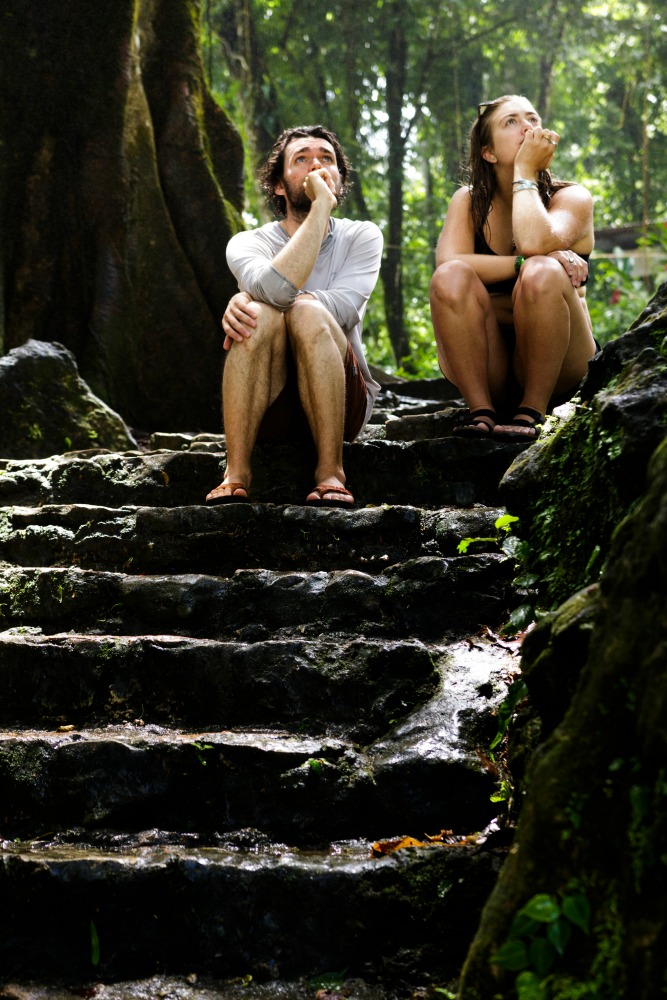 The Compassionate Leaders gather weekly in Hailey, Idaho, to delve into their inner worlds through contemplative practice and focused attention and outwardly through community service, fundraising, and public advocacy. The curriculum alternates yearly between the theme of Happiness and Secular Ethics. Discussions include the exploration of happiness versus pleasure, empathy and the role of suffering guided by meditations and the book Happiness by Matthieu Ricard. Secular ethics investigates the cultivation of ethics grounded in compassion and altruism for all human beings not reliant on a dogmatic view of right and wrong and includes the reading of Beyond Religion: Ethics for a Whole World by the Dalai Lama. Additionally, each Compassionate Leader engages in 100 hours of community service and collectively raises money for two- to four-week service-learning trips to Morocco and India and a backpacking trip in the Sawtooth Wilderness in the summer.  
The power of the Compassionate Leader community to transform young lives is evident in the group numbers and grounded thoughtful disposition of the teenagers. While the group started with eight high school girls in 2011, today, all schools in Idaho's Blaine County (home to Sun Valley Community School, Wood River High School, The Sage School, Silver Creek High School, and Carey High School including homeschooling) are represented among the 58 students, many of whom are boys. Joe is clear that mindfulness meditation has transformed his life. He says, "I am a completely different person than I was a year ago since I started a regular practice of my own. The group is the singular most life-changing thing I've been a part of." Isaac says he's more approachable after three years in the program and adds, "I've learned to listen." Andrea knows how to turn a bad day into a positive one using the power of her thinking. And Darby, now in college, is deeply aware of her shared humanity with those around her, no matter their background.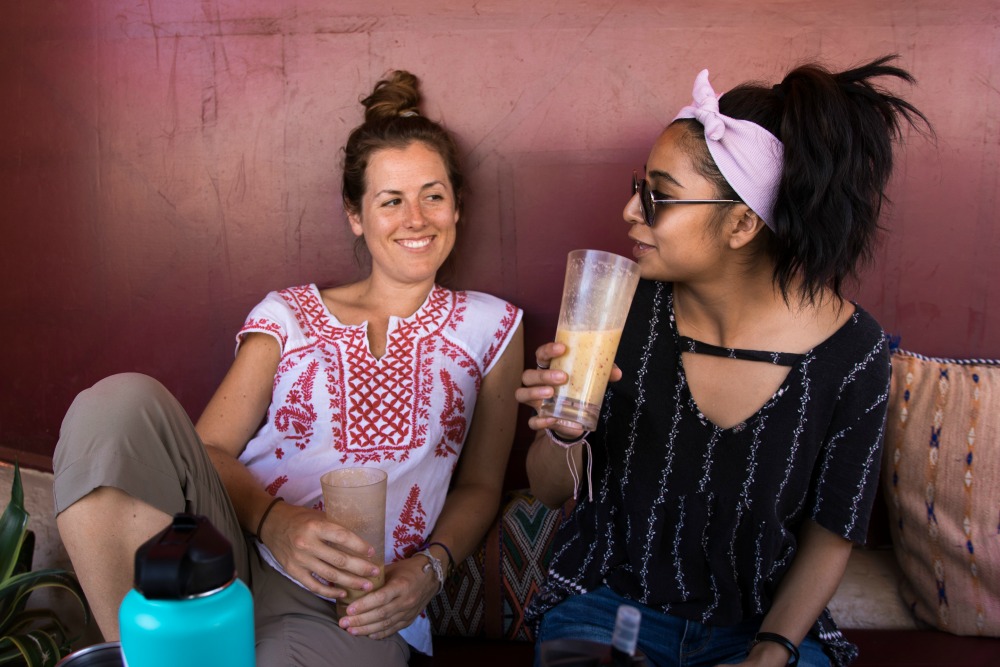 The Compassionate Leaders are an example of how our Mountain West can foster compassionate young citizenship who will benefit our communities and planet. Kim, for example, had never been to the Sawtooth Mountains until joining the Flourish Foundation. She says, "I live 1.5 hours from the mountains, and I had never been exposed to them. Backpacking in my backyard opened my eyes to the amazing beauty and opportunities that exist here." She now feels connected to the mountains and values our wild spaces at a personal level.  
The cultivation of heart and mind has inspired positive change at a global scale for thousands of years. Ryan Redman, the Executive Director of the Flourish Foundation, reminds us "Our minds are malleable. Hostility, greed, and self-centeredness exist only in our mind. Unless we make a concerted effort to uproot these ways of viewing ourselves and the world, even the policy, technology, and innovation we create will ultimately put us back in the same place." So, jump in and create your own "Kind Mischief." Service-oriented activities that direct our mischievous nature to build human connection and altruism.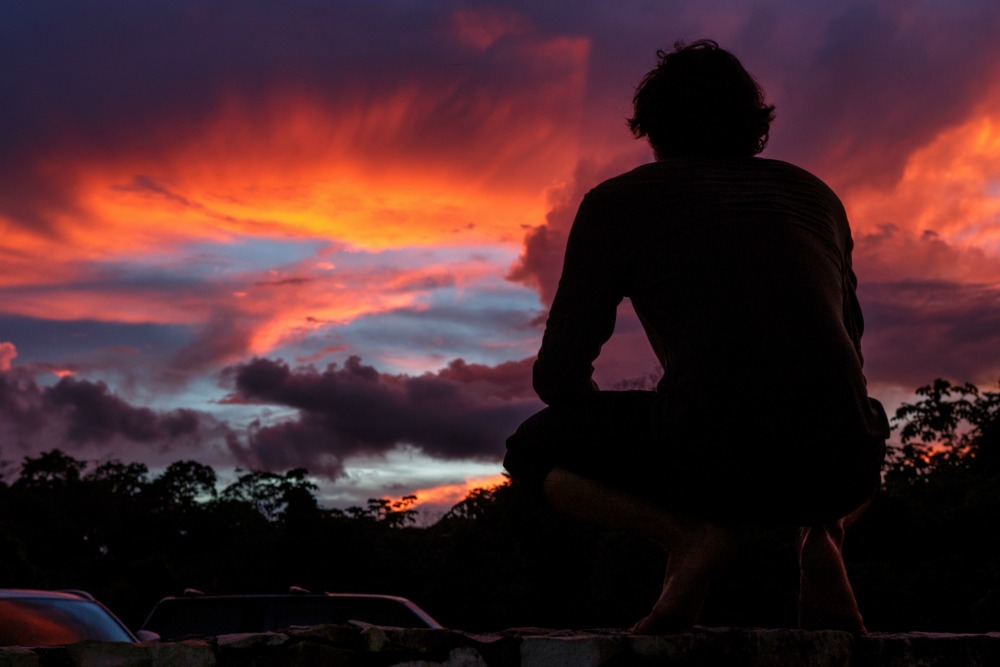 Mindfulness has been practiced for thousands of years in the East and is now becoming popular in the West. While there are pockets of mindfulness programs in the Mountain West, the Flourish Foundation is a pioneer – creating a substantial, year-round youth program.  
The Teton Valley School District is teaching Flourish Foundation curriculum supported by St. John's Medical Center in Jackson, Wyoming. 
Cheyenne Mountain High School in Colorado Springs, CO offers a weekly Mindfulness Club and related workshops to students.  
The Granite, Salt Lake City, and Davis County School Districts in Utah offer mindfulness workshops to students.  
As of 2016, at least 40 Denver schools were weaving mindfulness into the school day.  
Students at North Middle School in Aurora in Colorado are using mindfulness techniques to change their behavior. 
Many colleges and universities are beginning to offer meditation classes and programs to support mental health. Examples, the University of Redlands, CA; Naropa University, Boulder, CO; University of Washington, Seattle, WA; University of Oregon, Eugene, OR. 
Flourish Stats: 
The Flourish Foundation also teaches mindfulness to 5th graders in Blaine County.
During the 2017-18 school year, Flourish educational programs reached 54 classrooms.
Over the past 8 years, 7,655 students and adults have benefited from Flourish Programs supporting them in Cultivating Healthy Habits of Mind