WHAT: Moab Trail Marathon, Half Marathon, 5K Adventure Run, and Kids K
WHEN: November 2-3, 2019
Referred to by Trail Runner Magazine as a "bucket list" race, this event gives participants a truly unforgettable voyage the some of the world's most scenic and unique landscapes. Sanctioned by USA Track & Field, the Moab Trail Marathon will once again be the sight for the National Trail Marathon Championship in 2019. But with multiple distance options, it's all-inclusive and not just for the pros.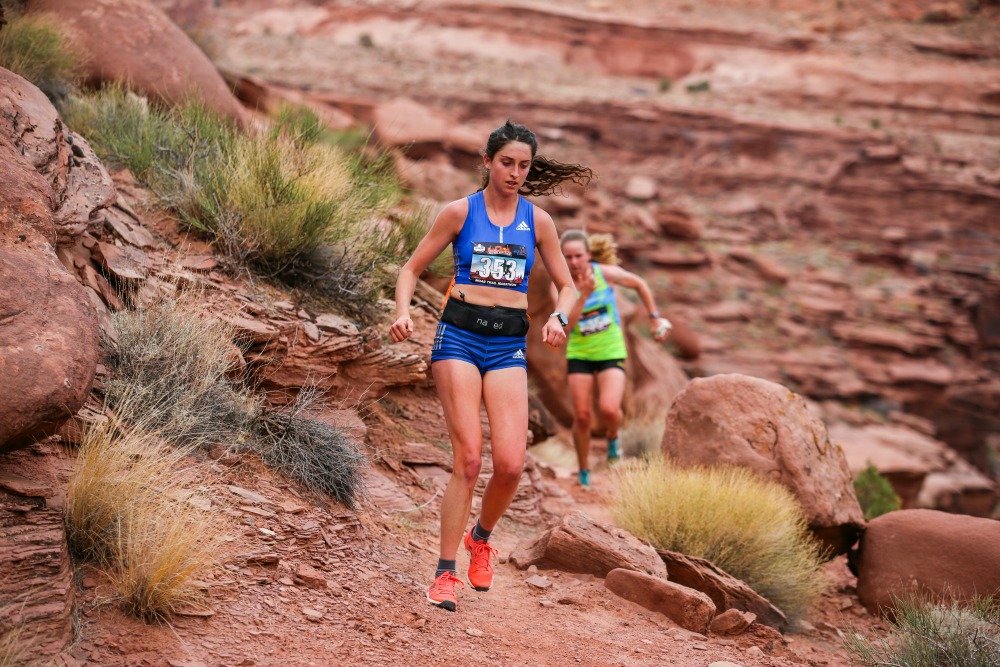 COURSE DESCRIPIONS:
Marathon: This course is unique and wild. The canyons around Moab are unlike anywhere in the world, and this course conquers some of the most spectacular. You will travel through narrow canyons with spectacular vertical walls on both sides and along the rim-tops of deep canyons with spectacular vistas in every direction. The terrain changes frequently to keep the miles clicking and includes narrow single-track, rugged jeep trails, sandy washes, 'Moab-style slickrock', a short section of dirt road, a few sections of no-track, a very old mining trail, and a couple sections of fixed line traverse. Views will take your breath away, and include the spectacular red rocks of "Behind the Rocks Wilderness" and "Amasa Back" areas, also view the sheer vertical walls of Pritchett, Hunter and Kane Creek Canyons, and views into Canyonlands National Park. In the distance are the beautiful 12,000 foot La Sal Mountains. You'll pass by several arches, lots of lizards, some really cool and funny looking rocks, possible eagles and hawks, some neat ancient pictographs, a couple small creeks and springs, and our friendly aid station volunteers who will be there to hydrate and fuel you in some of the craziest spots! The elevation gain and loss is about 3500 ft. There are two major climbs, one at the beginning which is nice and gradual, and one just after the ½ way point which is shorter and steeper. There are several other short climbs and descents throughout the course. The top runners will run all but the fixed rope section and are expected to finish in less than 4 hours. Average runners will do a combo of running with a bit of walking and are expected to finish in the 5 to 6 hr range. If you want to feel ecstatic and in awe after a race, then this one is for you.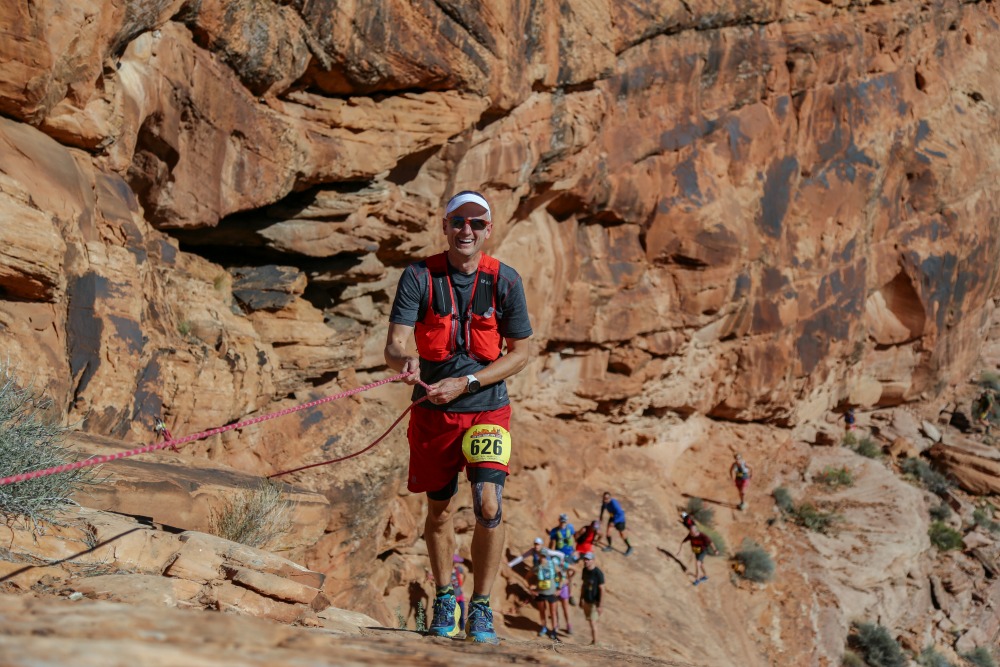 Half Marathon: The ½ Marathon course follows the first 9 miles of the Marathon Course. Then you'll get a break, technically but not physically as you'll climb up the switchbacks of Kane Creek Road, then back down where you'll enter the depths of Kane Creek Drainage. This unique canyon is rarely travelled but absolutely beautiful. Most of the canyon is runable and along hard packed sand with a bit of water. Some sections are on single-track along the shore and other sections through deeper water (not more than knee deep, unless the Beavers go to work before the race!) You'll travel about a mile through the canyon, and then along the dirt road for a ½ mile and a final 1/2 mile of fun single-track to the finish.
5K: Not your ordinary 5K! This adventure run/walk features natural and man-made obstacles including running under an arch, through a cave, use of hand-line to go up and down a small cliff, up two ladders, two creek crossings, running through a two gigantic culverts, crossing a sand pit, over a rock maze, completing an obstacle course, and other fun and exciting obstacles. No special skills required.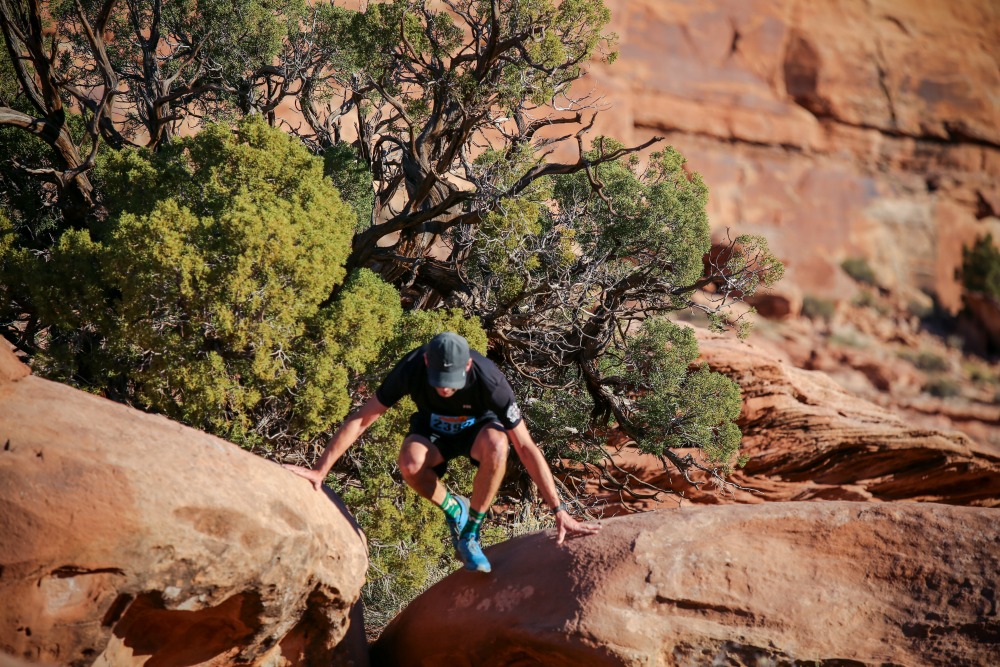 Kids K: Kids love it! Parents love it! This is an adventure 1K, not your ordinary dash. There's a gradual uphill to an arch and cave that the kids will run through. Then a steep technical decent to a deep drainage, then a run through the drainage to a 'tunnel', down a ladder, across a bridge, through the 'jungle' and up a short steep hill to the finish. Challenging for kids, but so much fun.