For the craft beer lover in all of us, the ending of the summer season calls for a brew that is steeped in a tradition of celebration. And experiencing live music in our mountain towns — whether in a grand old Western music hall or an an open field shadowed by looming peaks — is a form of celebration unlike any other. Jackson Hole's Roadhouse Brewing Co.'s Mountain Jam series of beers embodies this particular type of revelry to the core. Released over this past summer, the Mountain Jam Vol. 8 Hazy IPA (6.8% ABV) is the very latest offering in Roadhouse's ongoing routine of creating musically-inspired suds. It was created in partnership with long-acclaimed, bluegrass-influenced Americana stalwarts Railroad Earth.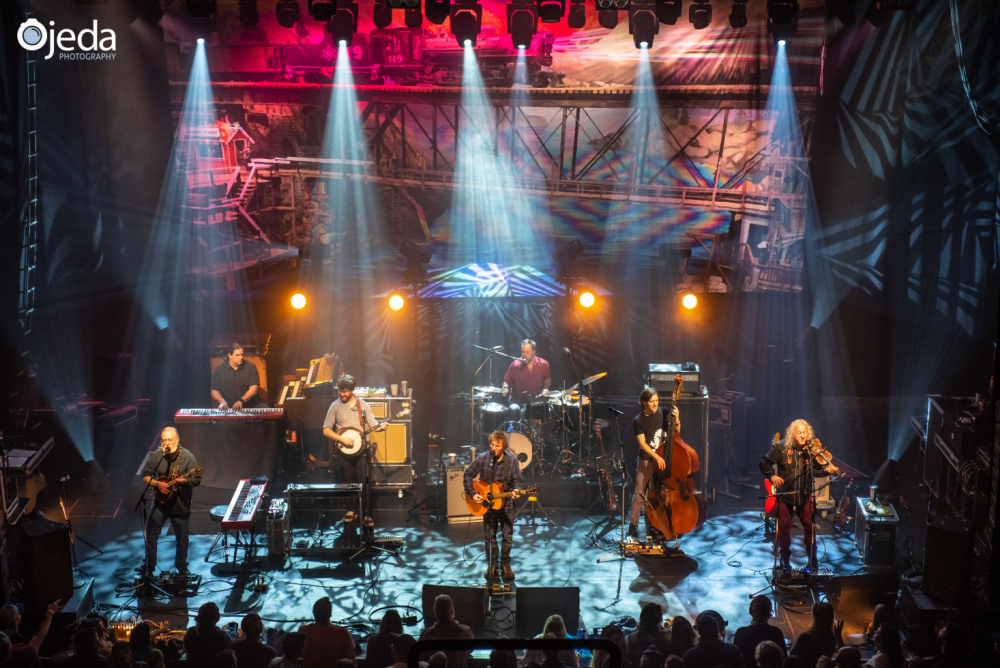 "Well-versed in rambling around, as you might expect from a band named after a Jack Kerouac poem, the New Jersey-built jam-grass engine Railroad Earth has let no moss grow under its rustic wheels," wrote esteemed music critic David Fricke of Rolling Stone, American Songwriter, Glide Magazine, and NPR. For over two decades, this group has captivated audiences with gleefullly unpredictable live shows as well as eloquent and sonically-elevated studio recordings. Aside from selling out such hallowed venues as Colorado's Red Rocks Amphitheater, they've launched the longstanding annual Hangtown Music Festival in Placerville, CA, and Hillberry: The Harvest Moon Festival in Eureka Springs, AR.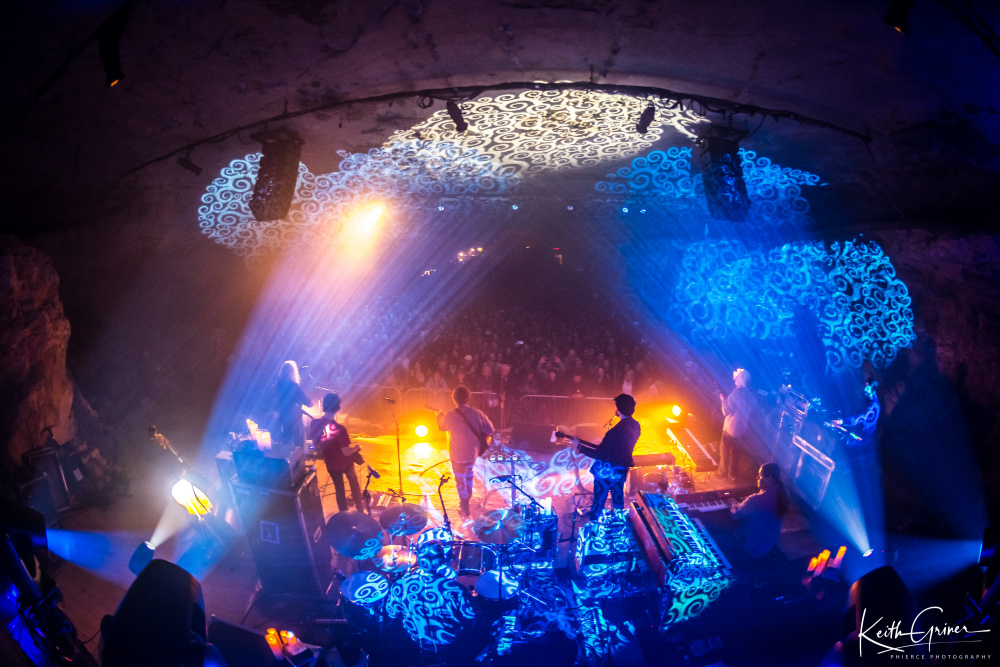 The band also appreciates the fact that great music often goes hand-in-hand with great beer. This is how they summed up the gist of their Mountain Jam collaboration, "We're all really excited to share Mountain Jam 8 with fans of Railroad Earth. Everyone at Roadhouse involved us throughout, from the recipe to the look, and understands what we try to convey as a band. We've always tried to focus on doing what we love while trying to leave the world better for it, and clearly Roadhouse does the same. Enjoy!"
Alright, now that we have the context laid out let's get on to some ice cold, serious business: tasting the beer! Read on for our personal descriptions and takeaways of Mountain Jam Vol. 8.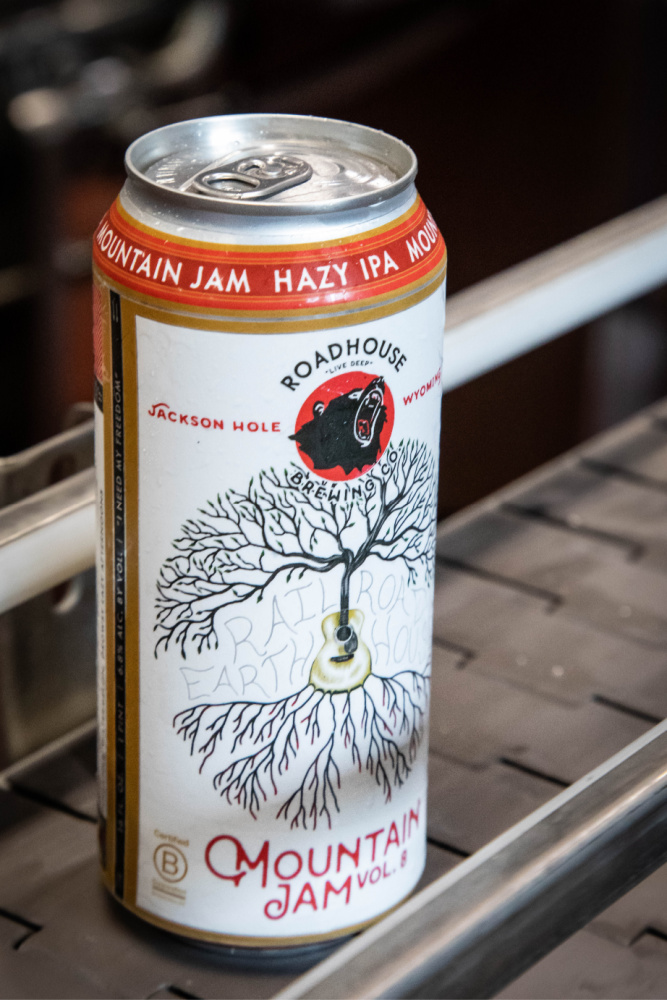 First off, the presentation of this brew deserves recognition. Utilizing Roadhouse's signature fonts and clean red and white color scheme, each tallboy can features a beautiful yet simple graphic of an elaborately-branched tree with an acoustic guitar as its base. The base of said guitar sits on top of the contours of a mountain that almost completely echo the appearance of the the tree above. It's something that deftly represents the bridge of the harmony in nature and the harmony in music.
Quite typical for a hazy IPA, out of the can Mountain Jam Vol. 8 pours a non-transparent, extremely cloudy peach or milky orange color with an average amount of foam. Upon inhaling some of the frothy goodness, we all reported smells of pine, bitter orange, and hints of pineapple.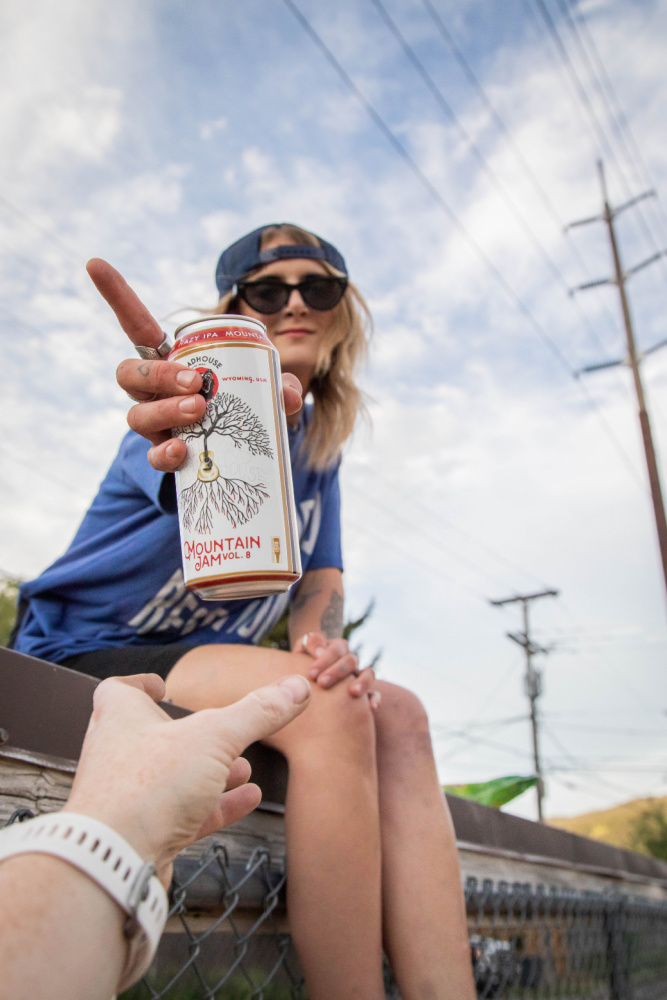 "The best way I can describe this beer is tropical fruit punch. Red fruits, mango and papaya. Subtle hints of strawberry and coconut – but not in an overpowering synthetic sun tan lotion way – shine through along with a bit of passionfruit," says Max Shafer, Roadhouse Brewmaster. "This beer is velvety smooth and has a wildly unique flavor and mouthfeel of which I am attributing to the Talus and the Cashmere hops."
To be honest, after hearing this description some of us were expecting this brew to be too fruit-forward and overwhelming in the sweetness department due to these reports of so many different flavors colliding in the form of a single beer. The pleasant surprise took hold after the first few sips as we can confidently say that this is a hazy that is extremely well balanced, straightforward, and smooth just as Shafer promised. Other personal positive takeaways from our taste test include an excellent level of hop bitterness, an amount of carbonation that is just right, and subtle flavors of orange juice, pineapple, and watermelon.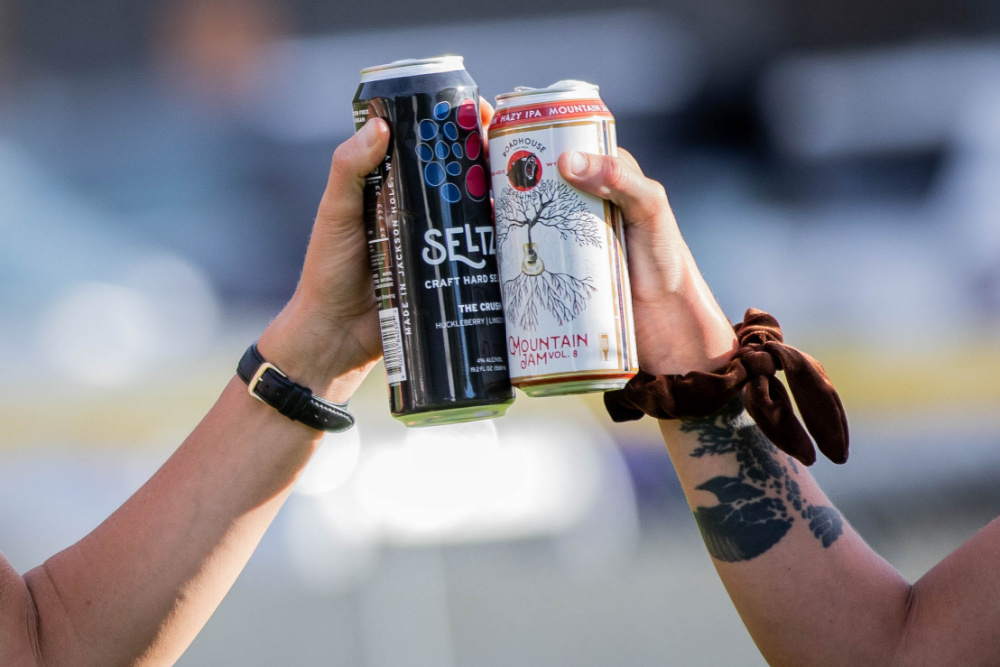 THE VERDICT
Simply put, this is a superb hazy IPA. Our only gripe is that we think it could use a little more body to make the flavor a tad fuller. But that's a personal preference that is by no means universal. Mountain Jam Vol. 8 is in no way overly complex and overwhelming to the palate. It has just the right amount of sweetness and smoothness that one wants in a hazy IPA and drinks pretty lightly for its 6.8% ABV. Well done Roadhouse! Never stop jamming.