Sun Valley Museum of Art is presenting The Color of Sound from now through March 18. And guess what? Admission is free!
The Color of Sound is a group exhibition that explores the relationship between art and synesthesia, the neurological phenomenon by which certain people experience one sense through another. It includes paintings, drawings, sculptures, film projections, and an immersive installation by synesthetic artists as well as artists who, though not synesthetes themselves, seek to create such experiences for viewers. The exhibition features artwork by five artists, including rare, archival work from visionary artists Mary Ellen Bute and Vance Kirkland and new work by contemporary artists Daniel Mullen, Anne Patterson and Brad Johnson.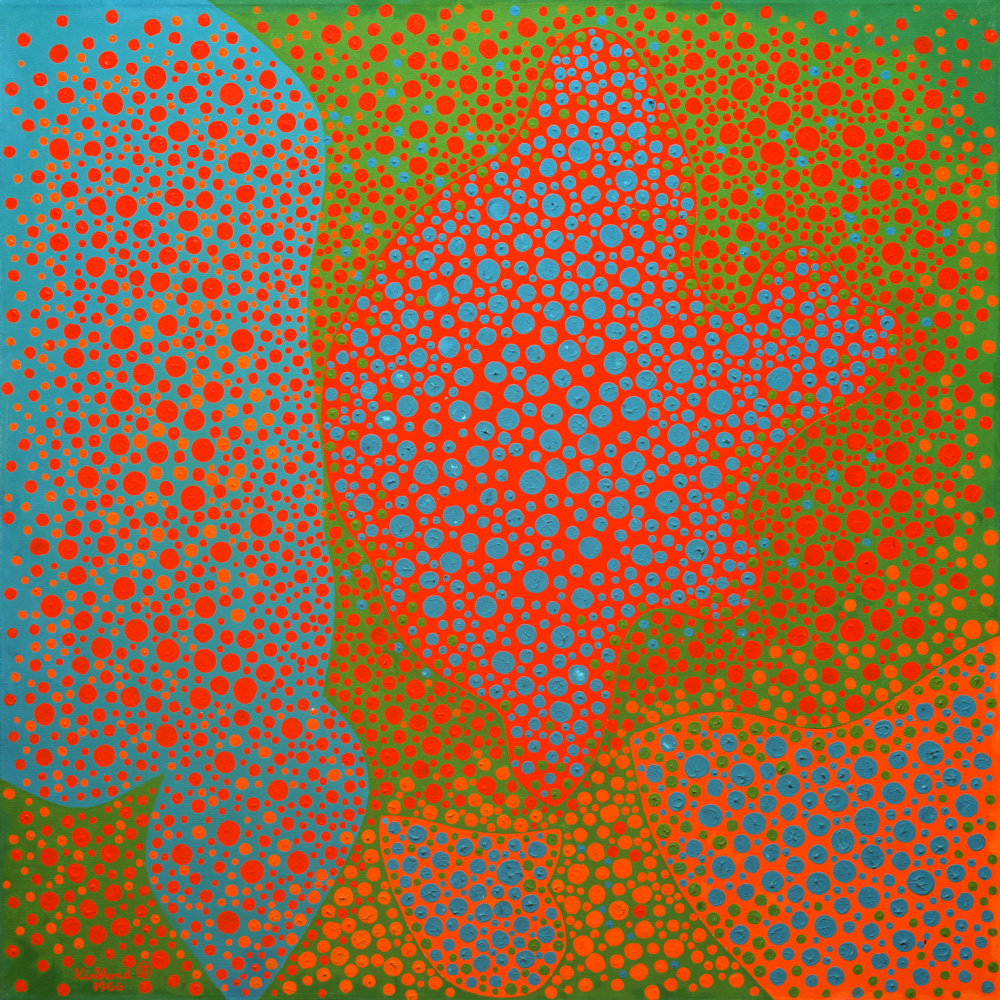 Synesthesia, a perceptual phenomenon in which stimulation of one sensory pathway leads to involuntary experiences in a second sensory pathway, has inspired numerous artists throughout history. Once considered anecdotal and imagined in the early 20th century, synesthesia is now a proven neurological condition experienced by 3-5% of the population. It is also a powerful driver of artistic creativity. Synesthesia can take a wide variety of forms (perceiving letters or numbers as colors, for example, or associating a word with a scent or taste), but perception of sound as color or as shape has been particularly powerful for artists who find visual inspiration while listening to music.
"The artworks in this exhibition were made over the course of nearly 100 years. It offers viewers an exciting opportunity to learn more about the phenomenon of synesthesia while also exploring the evolution in the ways that artists have translated the experience of music into visual art form, from early modernist landscape paintings to contemporary installation work," said Courtney Gilbert, Curator at SVMoA and the organizer of the exhibition. "I'm delighted that exhibition includes everything from historic work by 20th-century artistic pioneers like Vance Kirkland and Mary Ellen Bute to Brad Johnson's commissioned project."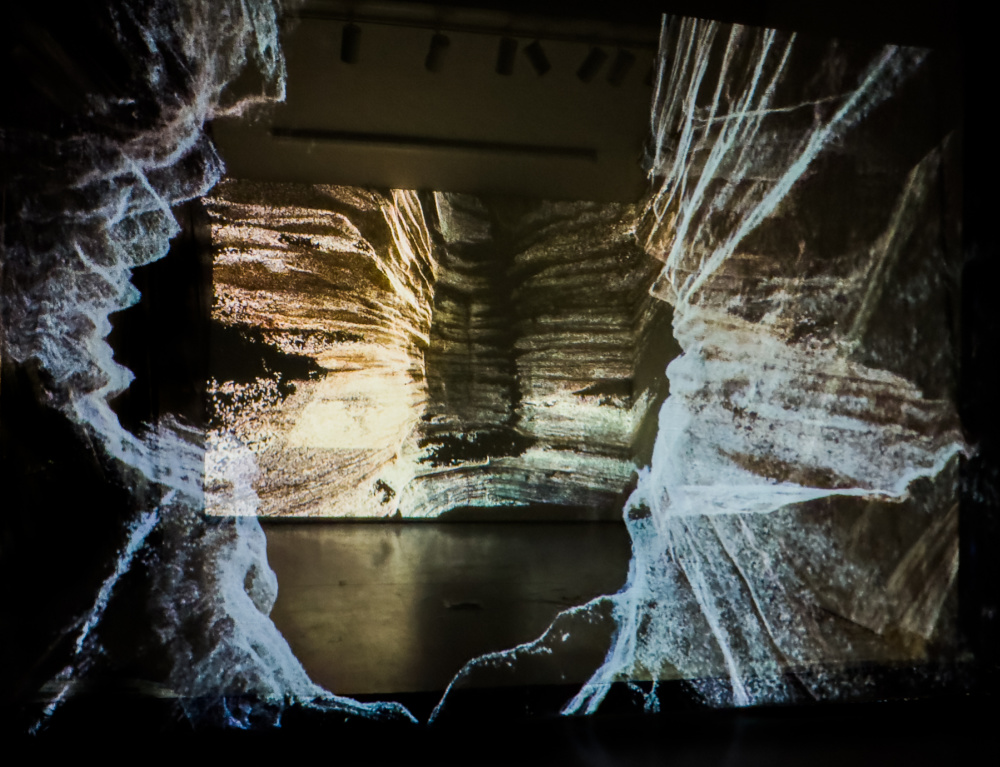 Artist Brad Johnson has long been interested in creating multisensory experiences for viewers and listeners. For this exhibition, SVMoA commissioned Johnson to create an immersive installation that envelops visitors in light and sound. "Lost in Deep Time" blends composer Andy Akiho's 2017 piano quintet "Prospects of a Misplaced Year" with digital environments derived from photographs and scans Johnson has made in different Pacific Northwest landscapes, ranging from Idaho's Black Magic Canyon to the glaciers of Washington's Mount Adams. Johnson's installation uses multiple projections and sound to engulf visitors in light, pattern, imagery, and music.
Two films by pioneering animator and director Mary Ellen Bute (1906-1983) attempt to translate the aural experience of musical compositions into visual animations. "Rhythm in Light" (1934) and "Color Rhapsodie" (1948) illustrate Bute's creative range and development, with her early experimentation filming in black and white using objects like paper models, eggbeaters, and jewelry to create abstract patterns to a later film made using drawn animation cells in color, as well as overlapping layers of fireworks and "floating paint".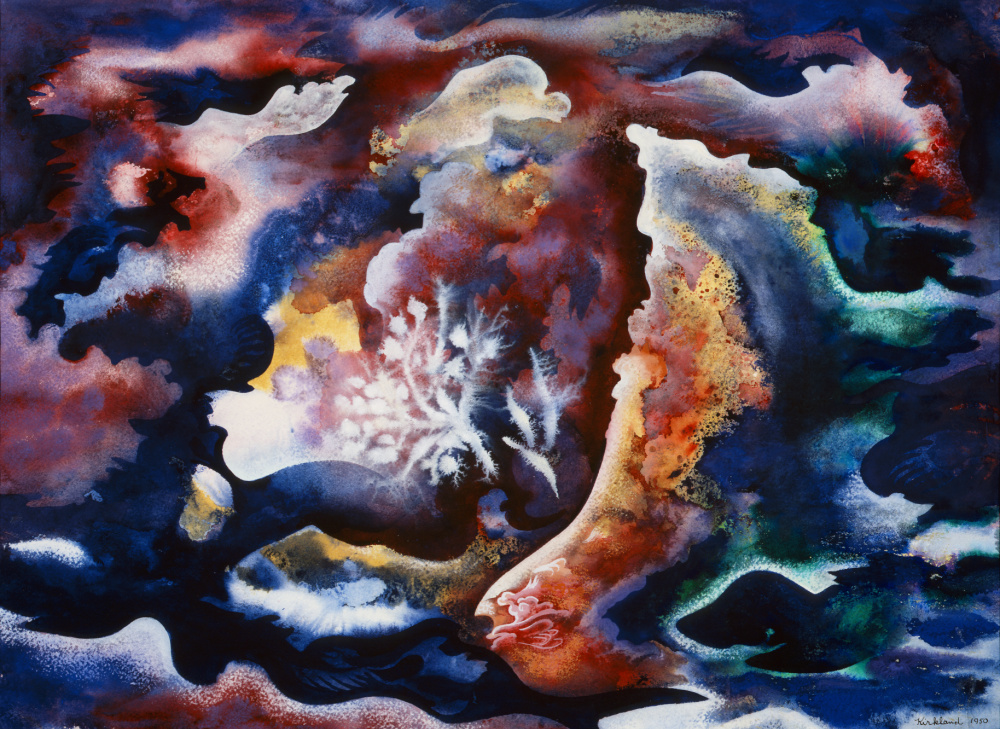 In addition to Johnson's immersive installation and Bute's films, the exhibition includes three bodies of paintings, drawings and sculptures by artists who draw on the experience of synesthesia as inspiration for palette, composition and imagery. The prolific Colorado-based painter and synesthete Vance Kirkland (1904-1981) only publicly discussed his experience of synesthesia toward the end of his life. Throughout his career, his paintings reflected the fact that Kirkland, a classical music enthusiast, saw color when he listened to music. He spoke of "transposing sounds into colors" in his work, allowing the music he listened to determine his palette, with a preference for unusual tonalities or the bright notes of vocal music. The exhibition includes seven of Kirkland's paintings, from early watercolor paintings based on landscapes to late, abstract canvases inspired by his growing fascination with outer space and the cosmos.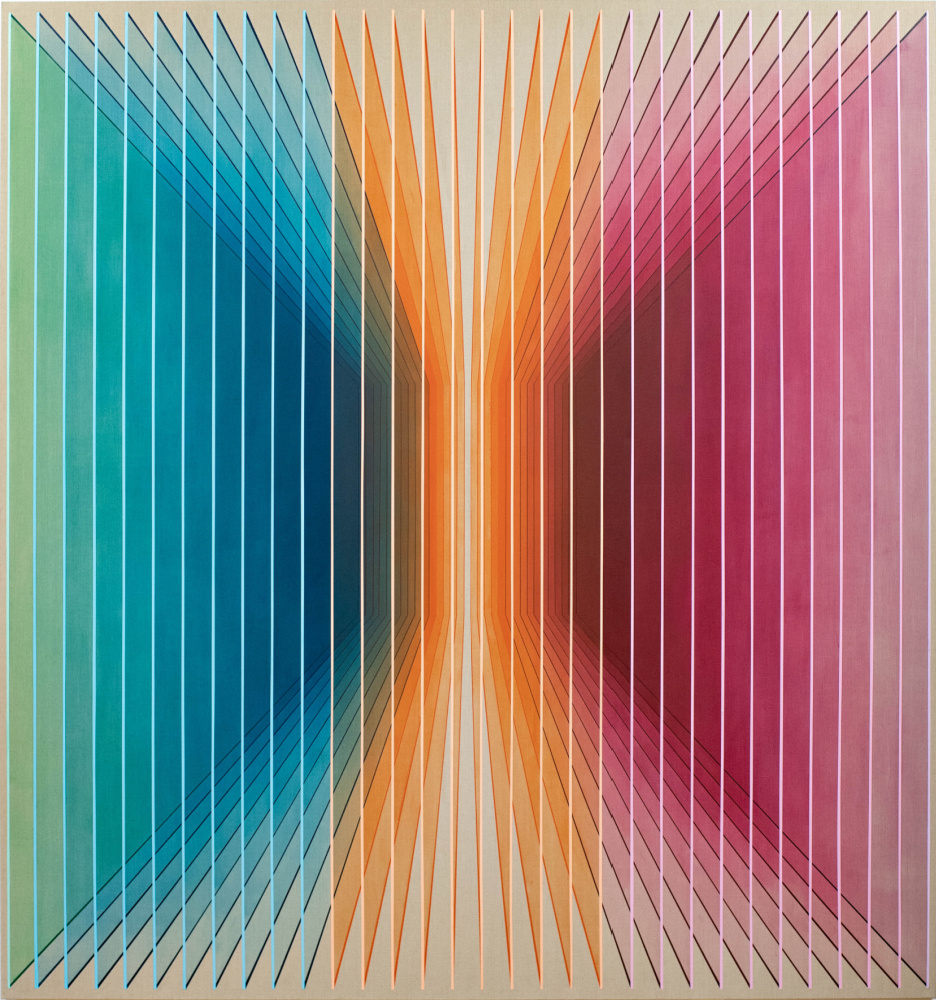 Three works by the painter Daniel Mullen, who collaborated with artist, writer and filmmaker Lucy Cordes Engelman on a series of paintings that seek to convey Engelman's personal experience of synesthesia, are featured in the exhibition. Made with thin layers of paint on exposed linen, these hard-edged geometric paintings use pattern and color to give viewers an experience that is optically kinetic. Titled "Future Monuments," the series "attempts to assign visual corollaries to the amorphous experiences of sound, movement, light, and shadow."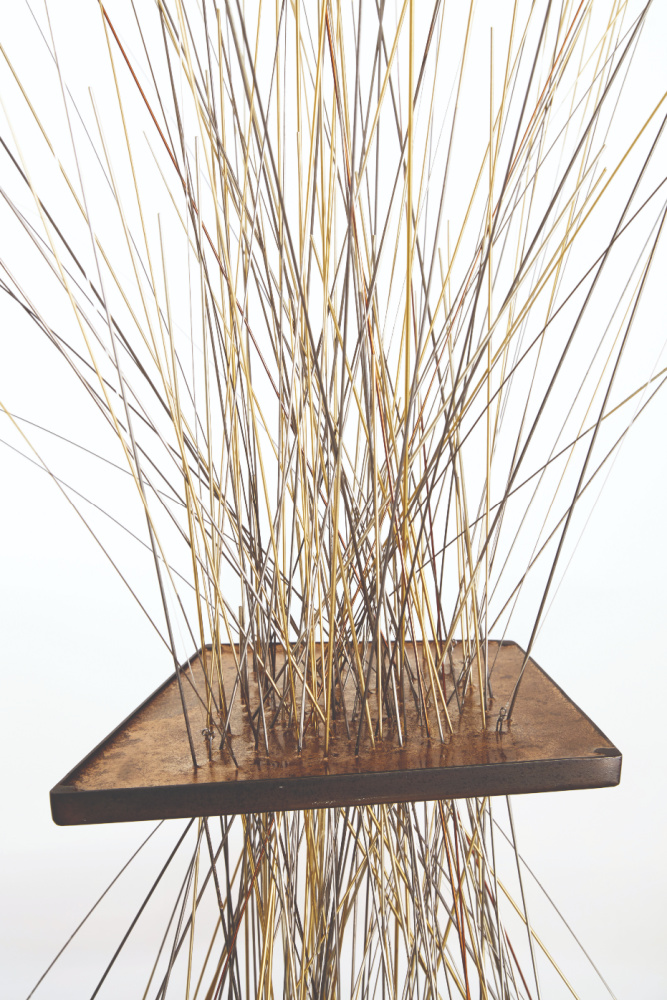 Artist Anne Patterson's practice ranges from works on paper to large-scale installations. A synesthete who sees shape and color when she hears sound, she incorporates multi-sensory experiences into her work, combining architecture, sculpture, light, video, music and scent in her most immersive and interactive projects. This exhibition includes three separate bodies of Patterson's work: a set of her process drawings, which combine her notes with quick sketches and help viewers better understand the way her experience of sound informs her visual work; two sculptures made from steel, resin and piano wire that become kinetic when hung in space; and a month of small watercolor drawings inspired by Clemency Burton-Hill's book "Year of Wonder: Classical Music to Enjoy Day by Day." A listening station accompanies Patterson's "Year of Wonder" installation, allowing visitors to hear the music that inspired each of Patterson's drawings.
Exhibition Event Schedule
Evening Exhibition Tours
Thursday, Jan. 26, Feb. 23 and March 16, 4:30 and 5:30 p.m.
The Museum, Ketchum
Free. Exhibition tour and talk with SVMoA Curator Courtney Gilbert.
Gallery Walks
Friday, Feb. 17 and March 10, 5-–7 p.m.
The Museum, Ketchum
Free
Artist Talk with Brad Johnson
Saturday, March 18, 4 p.m.
The Museum, Ketchum
Free. Artist Brad Johnson will give a lecture about "Prospects of a Misplaced Year," his five-chapter immersive installation inspired by the landscapes of Idaho and the Pacific Northwest and composer Andy Akiho's 2017 piano quintet of the same title.