The summer season in our beloved mountain towns is in full cry and seems to be flying by even faster than usual this year. We thought we'd give you the skinny on where and how to make the most of this season with your munching, sipping, doing, and grooving.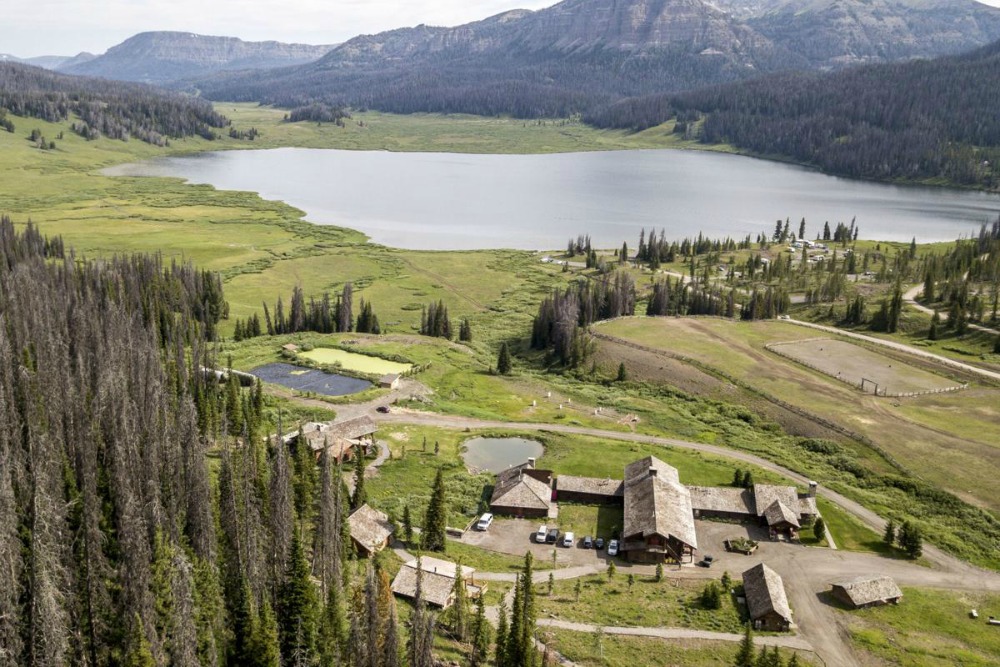 A ridiculously sweet time with Huckleberry Season at Brooks Lake Lodge & Spa in Wyoming
There really is nothing quite like spending late summer in Wyoming's majestic Grand Tetons. One of the hidden gems you can find this time of year in the wilderness that surrounds the acclaimed retreat of Brooks Lake Lodge is the huckleberry. And the lodge's Executive Chef Whitney Hall has targeted the late summer season for a berry food festival with an array of fresh and tasty new dishes for the menu at Brooks Lake. "I enjoy working with huckleberries most of all because they are indigenous to the area and their tart and sweet flavor pairs well with the game meats that I use in my entrees, such as duck and venison," says Chef Hall. "Also, huckleberries are very versatile in desserts, and they create fabulous cocktails like our signature huckleberry margaritas."
Aside from pampering their palettes, guests at Brooks Lake Lodge can immerse themselves in the wonders of nature in the heart of the Shoshone National Forest with guided or unguided hikes, fly fishing, horseback riding, and canoeing. Feeling extra luxurious? Take a spa treatment at the on-site Rocky Mountain Spa with a sauna, fitness center, and giant hot tub overlooking Brooks Lake. Yes, this is the nature retreat redefined.
Stay during Huckleberry Season for the reduced price of $496 per person, per night from August 25 to September 14.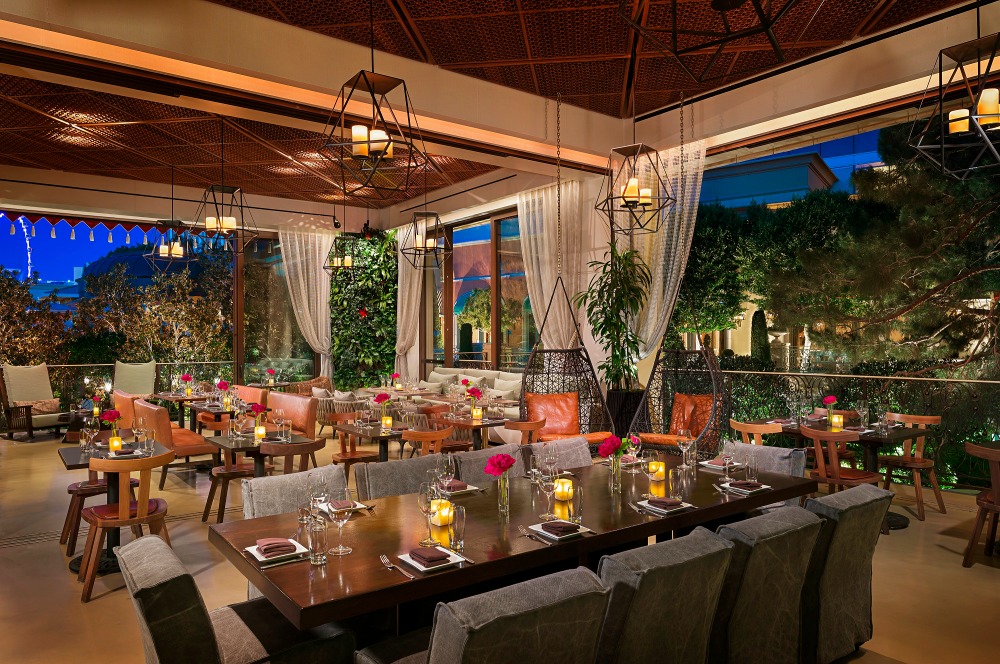 Live the high life at La Cave Wine & Food Hideaway in Vegas
Yes, we know that going to Las Vegas in the high heat of summer might not be your first choice. But what if we told you you'd be going to a secluded 5-star hideaway that boasts some of the best eats and drinks in the entire world? Enter the garden lounge and restaurant called La Cave Wine & Food Hideaway at Wynn Las Vegas. The new garden lounge area features operable glass windows with a setting that gives views of Wynns lush gardens and pool, along with a floor-to-ceiling "living wall" filled with colorful succulents.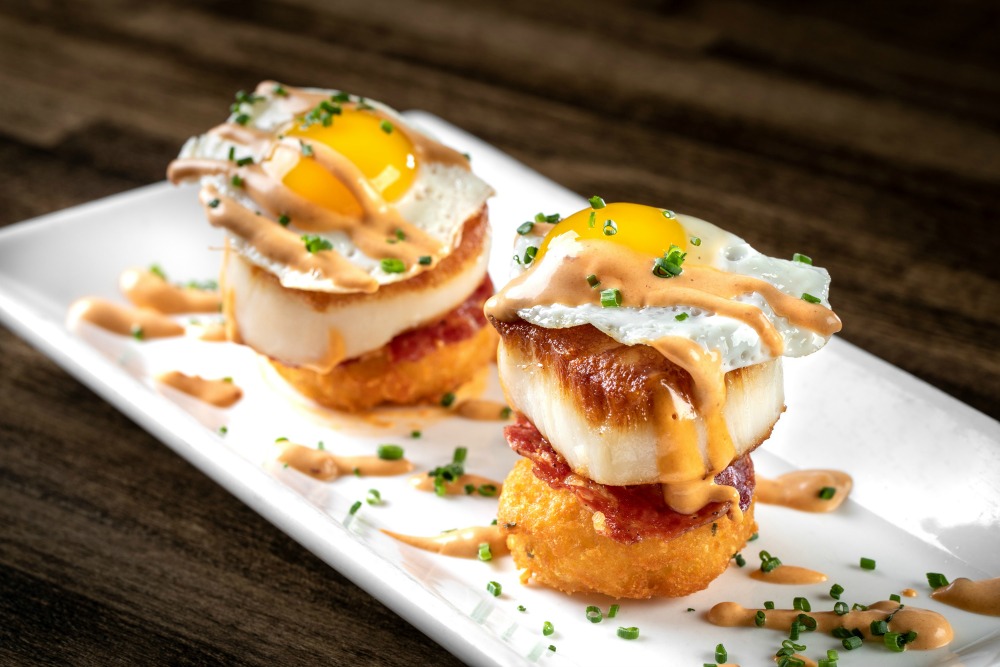 The menu at La Cave includes some of the best small plates your taste buds will ever be exposed to. New and unique selections such as chicken and caviar, short rib tacos, sea scallops with chorizo and sunny side-up quail eggs, and baked meatballs are all recommended to be indulged in. And the always-stunning wine list features 350 bottles and 50 wines by the glass of some of the very finest from around the globe.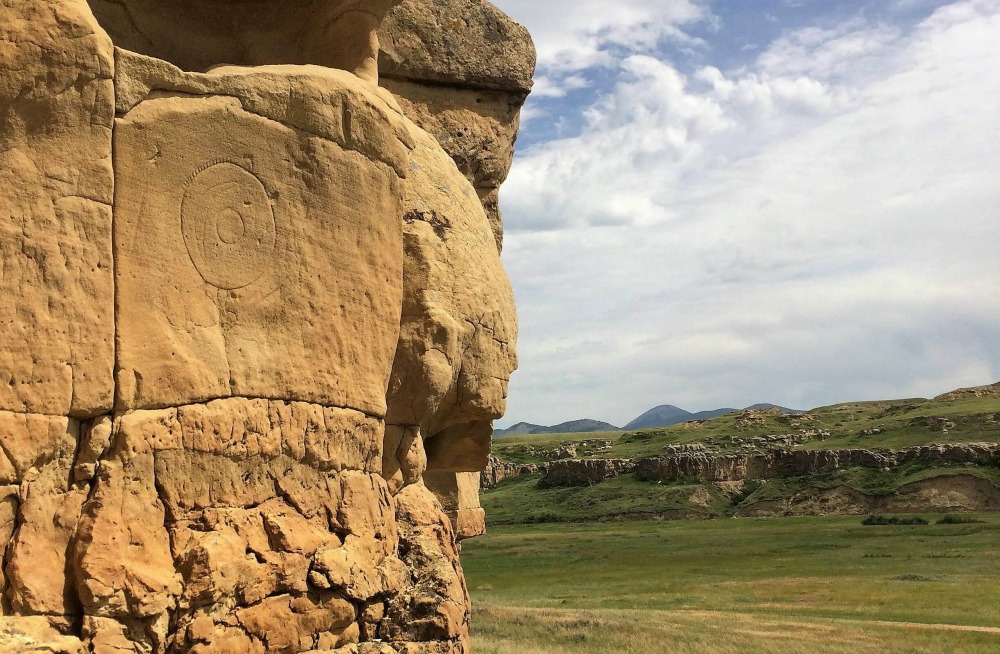 Head north to for a native historical adventure in Alberta, Canada
On June 6th, the ancient rock art area known as Áísínai'pi (Writing-on-Stone) was inscribed as the newest UNESCO World Heritage site. This ancient and sacred cultural landscape, upon which Indigenous peoples such as the Blackfoot have created art for millennia, contains thousands of petroglyphs and pictographs which make up the greatest concentration of rock art on the great plains of North America. They represent the powers of the spirit world as well as chronicle important phases of human history in North America. You are likely to feel the powers and presences of the Sacred Beings, as the Blackfoot feel their energy among the canyons, cliffs, and hoodoos to this day.
Make an adventure out of it because Writing-on-Stone Provincial Park is one of the best camping experiences in Alberta. Tents and RVs are both welcome and the Milk River is accessible if you're in need of a refreshing dip.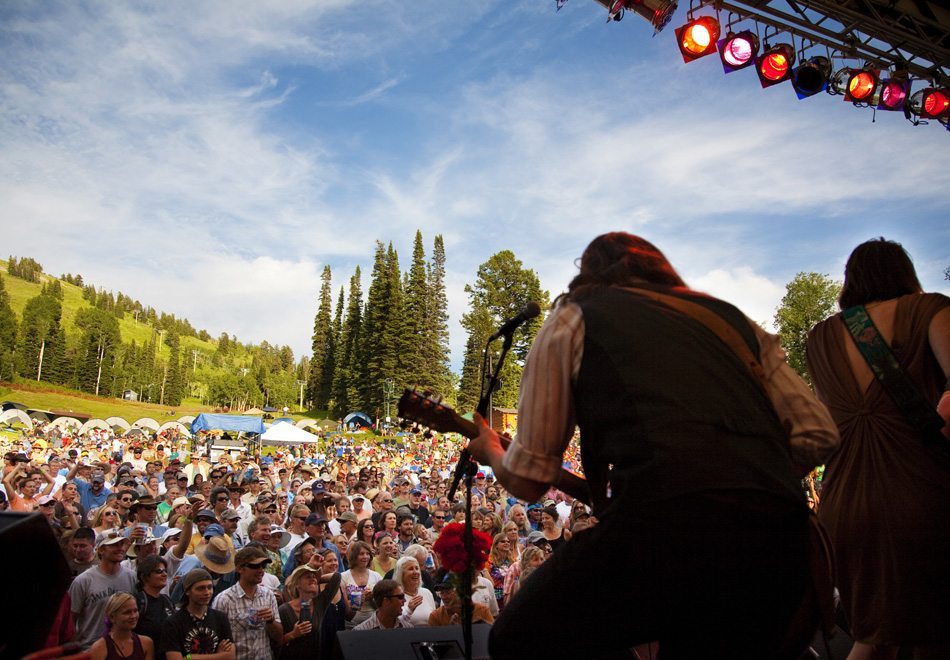 Get your groove on at the world-class Grand Targhee Bluegrass Festival in Alta, Wyoming
August 9-11
Started back in 1988, this event is well-known as the Grand Daddy of bluegrass festivals in the Northern Rockies because it combines world-class bluegrass music with the ultimate mountain lifestyle. This season's lineup includes Railroad Earth, Greensky Bluegrass, The Infamous Stringdusters, Sam Bush, Del McCoury Band, The Lil Smokies, and plenty more.
Grab a camping pass good for four nights of tent or RV campsites located right next to the festival venue at the base of scenic Grand Targhee Resort. Want to really step it up? Slopeside lodging including luxurious townhomes, condos, and cozy cabins are available. Be sure to book ASAP as things are filling up quickly.