MANGY MOOSE SPICY MARG
Experience the Mangy Moose at any time of the year, and especially now with the release of its Mangy Moose Spicy Marg—a perfect balance of spice, citrus, and sweet that tastes famous, just like the Moose. Smooth, distinct, and fortified with a 55-year history as the Jackson's top après ski bar, this RTD cocktail is produced in collab with Casper-WY Backwards Distilling and is packaged in four-packs with recyclable pack rings! When a day of adventure calls for a portable legend or an afternoon of relaxing poolside or hammock-happy, get loose and drink the Moose.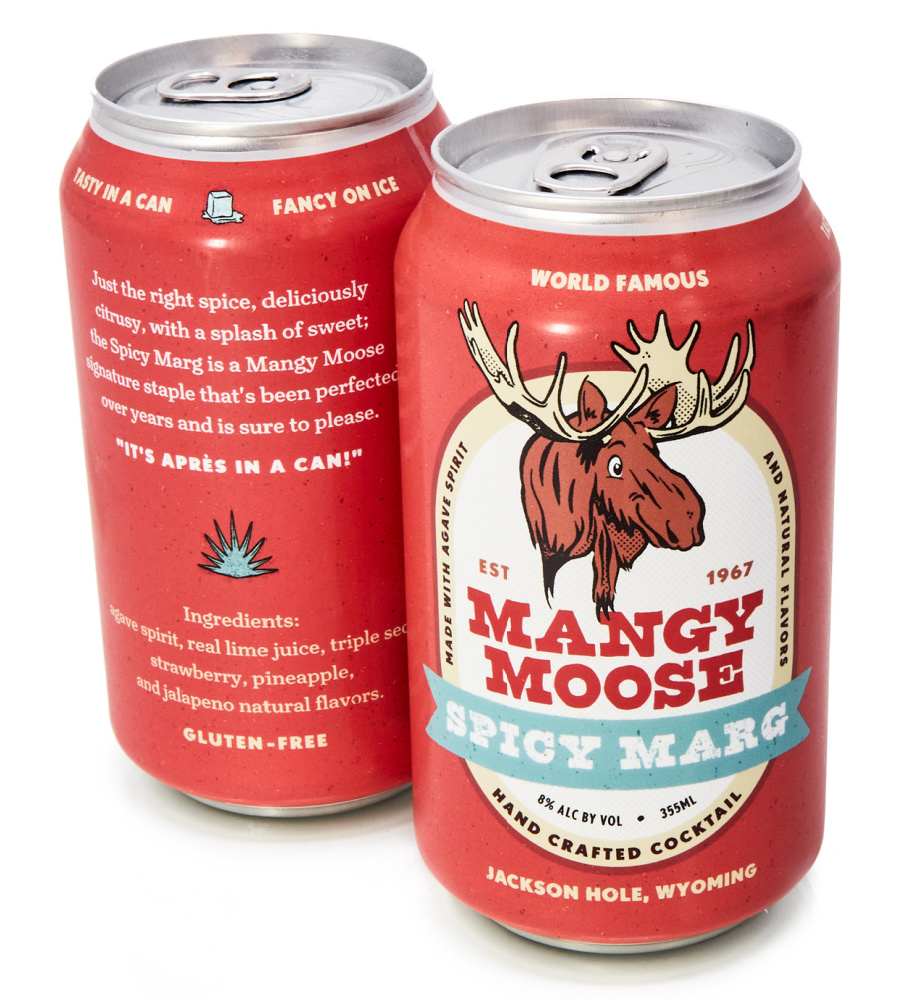 Mangy Moose Spicy Marg (8% ABV)
Find The Moose Marg at The Mangy Moose Market, Basecamp, Westside Wine & Spirits, BIN 22, and other locales throughout Wyoming. mangymoose.com
ROADHOUSE MOUNTAIN JAM RAILROAD EARTH
Roadhouse Brewing Co.'s series of musically-inspired brews chose Bluegrass this summer with an Americana dynamo, Railroad Earth. As Roadhouse Brewmaster, Max Shafer describes, "The best way I can describe this beer is tropical fruit punch—red fruits, mango, and papaya. Subtle hints of strawberry and coconut but not in an overpowering synthetic sun tan lotion way—shine through along with a bit of passionfruit." The result is delicious and flavorful and a tribute to what it means to Live Deep. Share this special edition Hazy IPA with those who love any combination of music, summer, and beer!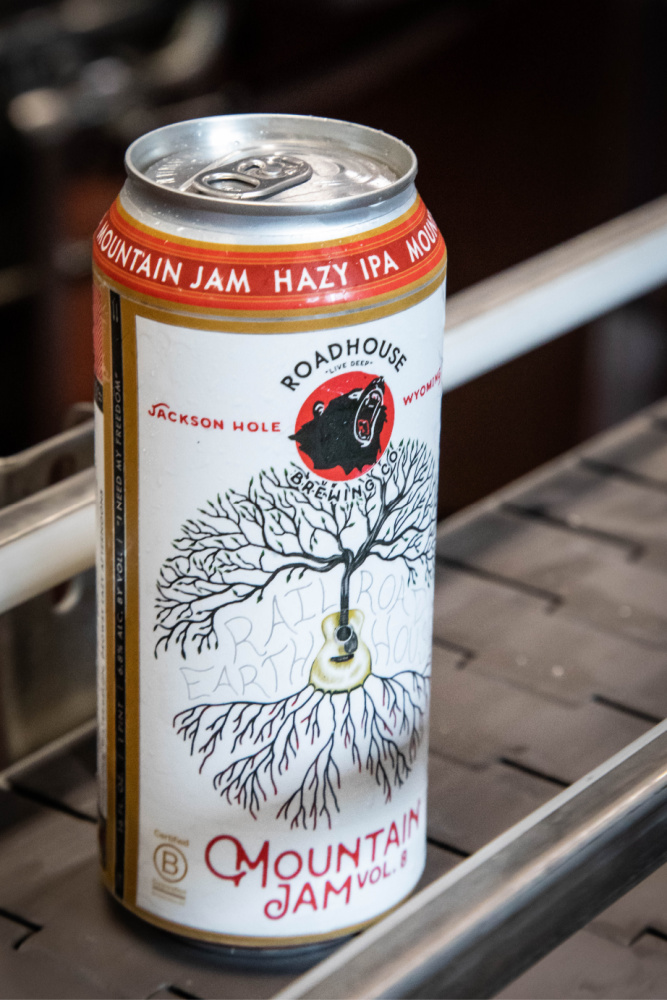 Roadhouse Brewing Co. Mountain Jam Vol. 8 Railroad Earth (6.8% ABV)
Find the Jam at Roadhouse Brew Finder and/or Roadhouse ships nationally to most states via CraftShack. roadhousebrewery.com
GRAND TETON DISTILLERY HUCKLEBERRY VODKA
Grand Teton Distillery's Huckleberry Vodka is naturally infused with summer's favorite flavor—hello, huckleberry—and is noted for its hints of sweet and tart. Made from GTD's Double Gold winning Grand Teton Vodka, the Grand Valencia and I'm Your Huckleberry are sure to please all your cocktail-loving partners.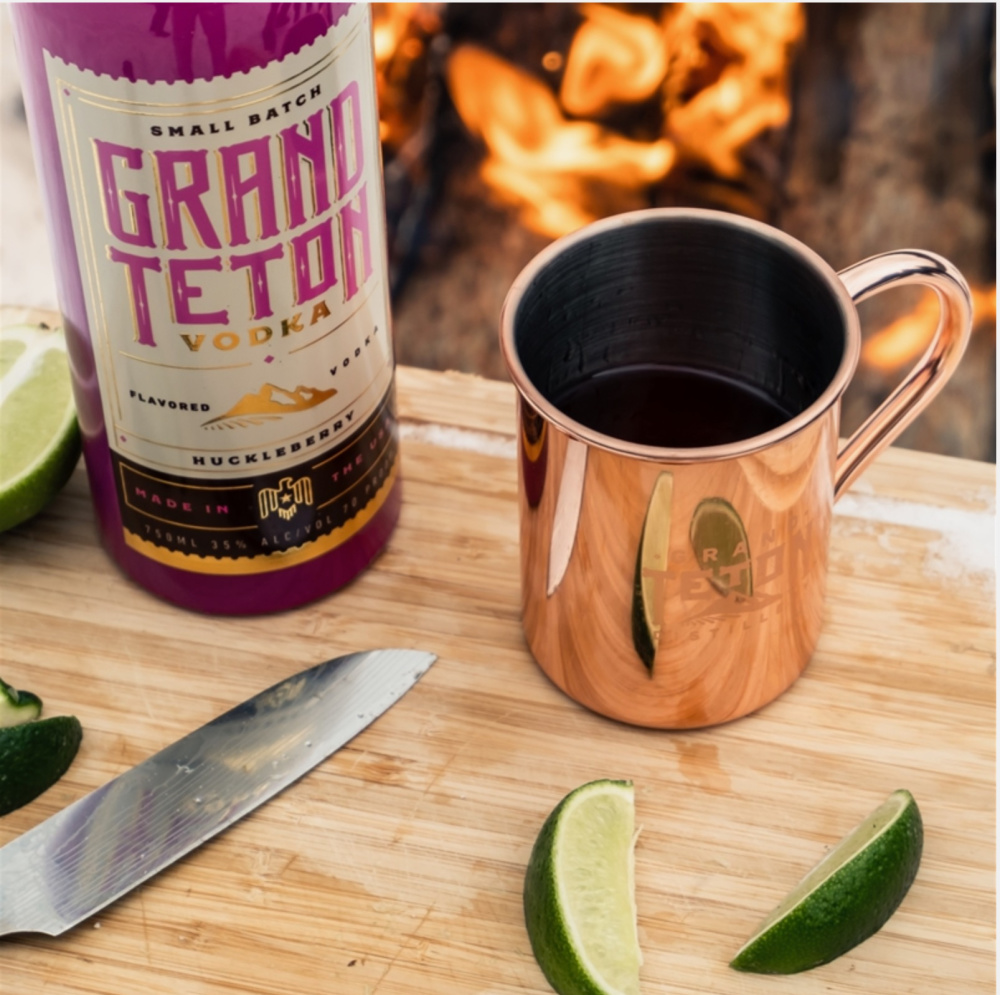 The Grand Valencia
2 ½ oz Grand Teton Huckleberry Vodka
½ oz Amontillado Sherry
Flamed orange peel and blackberry
In a mixing glass, fill ¾ full of ice and stir together all ingredients for about 30 turns. Strain into a chilled coupe glass and garnish.
I'm Your Huckleberry
2 oz Grand Teton Huckleberry Vodka
1 ½ oz Naked Mixers Huckleberry Mule Mix
Ice, Soda Water, Limed Wedge, Huckleberries
In a rocks glass or copper mug, add all ingredients. Top off with soda. Stir. Garnish with a lime wedge and huckleberries.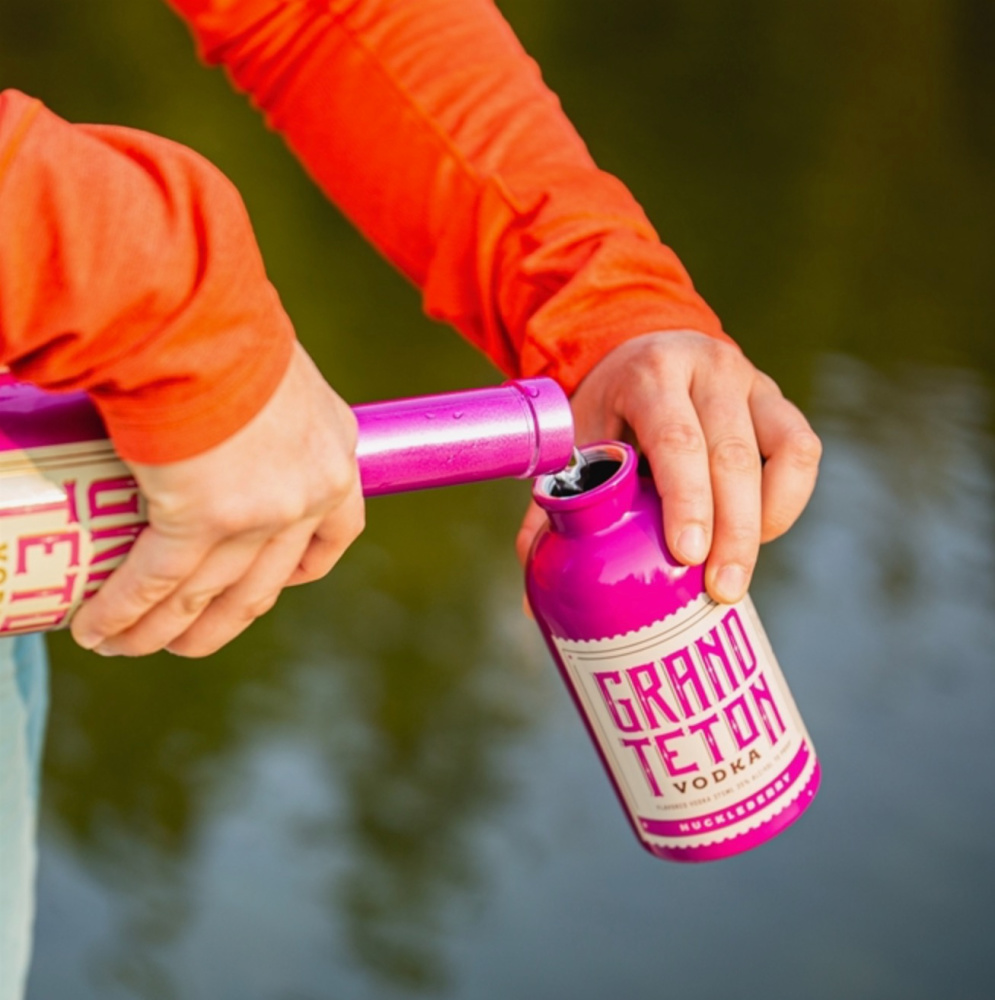 Grand Teton Distillery Huckleberry Vodka
Find it at Grand Teton Distillery in Driggs, ID or Spirithub.com. tetondistillery.com