Guitar hero Ben Harper will headline a glorious return of Jackson Hole Rendezvous Festival after a two-year hiatus.
Jackson Hole Mountain Resort (JHMR) is pleased to announce the return of the celebrated Jackson Hole Rendezvous Festival for the first time since 2019 this spring, and Grammy-winning blues/rock heroes Ben Harper & The Innocent Criminals will headline the long-awaited return of this two-day event at the base of the Teton Range.
The Rendezvous Festival is supported by the Jackson Hole Travel and Tourism Board and will take place April 1-2 after the event was canceled each of the previous two years due to health and safety concerns during the COVID-19 pandemic. Indie pop darlings Fitz and The Tantrums will headline the event's first night of performances on Friday, April 1, while the final night on Saturday, April 2, will include reggae icons The Wailers and alternative rock mainstays Cold War Kids performing before Ben Harper & The Innocent Criminals (below) close the festival. American singer-songwriter Brett Dennen will kick off the festival on April 1.
The Jackson Hole Rendezvous Festival is a two-day spring music festival, presenting concerts in Teton Village on Saturday evening and the iconic Town Square in Jackson on Friday evening. The event is free of charge for general admission guests across both venues and VIP tickets are available for a premium experience.
"The Rendezvous Festival has always been a wonderful way to say goodbye to the winter season for both visitors to Jackson Hole and the people in our community, and we're overjoyed to welcome the festival back this year," said Jess McMillan, senior events and partnership manager at Jackson Hole Mountain Resort. "And in addition to simply welcoming people back together again in this beautiful setting, a tremendous concert lineup like this one makes Rendezvous our premier event of the spring."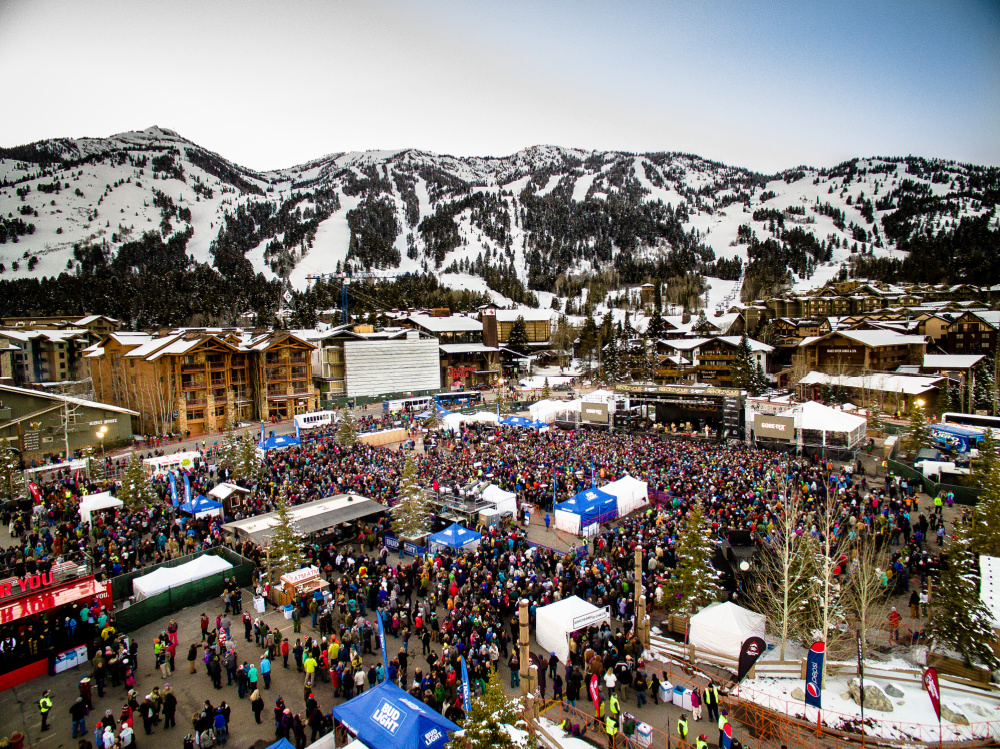 Harper's career spans nearly three decades and 12 studio albums, and he's celebrated as an iconic guitarist and diverse multi-instrumentalist who spans rock, blues, folk, reggae and soul genres. He is a three-time Grammy winner, including awards for Best Traditional Soul Gospel Album in 2004 and Best Blues Album in 2013. His two best-selling albums, "Burn to Shine" and "Diamonds on the Inside," made him a mainstay on rock charts and at American musical festivals. Both were certified gold.
Fitz and The Tantrums released their debut album of danceable pop songs in 2010 and found mainstream success with their self-titled third album in 2013, which reached No. 4 on the alt-rock charts and was certified gold. Their infectious hit single "HandClap" was certified triple platinum and peaked at No. 2 on the U.S. rock charts in 2016.
Cold War Kids have been a regular fixture on alt-rock radio and festival circuits since their 2006 debut Robbers and Cowards, which was powered by the certified gold single "Hang Me Up To Dry." The group found chart success again in 2015 with platinum single "First," which reached #1 on the alternative rock charts, and was the most played song on alternative radio of the last decade. They've released nine studio albums with their most recent, New Age Norms 3, arriving in September 2021 and featuring another top 10 single, "What You Say."
Brett Dennen is a folk/pop singer-songwriter from Central California. His seventh studio album, "See the World," was released in July 2021.
The Wailers are led by bassist Aston Barrett and were formed in 1989 as a continuation of Bob Marley's seminal reggae group. In addition to performing new modern-day tracks from albums like their Grammy-nominated 2020 release "One World," The Wailers also play cuts from Bob Marley's formidable catalog along with a string of their greatest, classic hits.