Brunching in a mountain town (or on your way to the mountains) could be considered a whole sport in itself. Sometimes it's the "recovery day" activity, in which you saunter your sore legs down the street to the local bakery and post up at a table to enjoy bottomless coffee and at least three scones (because who can decide between chocolate chip, fresh blueberry and maple glazed bacon options). Another bike ride, mountain ascent, or long run starts to seem like a possibility with caffeine and sugar pulsing through your veins.
Sometimes we eat brunch around 6am, knowing that there is no time for lunch on a powder day. Stomaching a big enough breakfast burrito in order to fuel you until at least 3pm is the name of the game.
Let's not forget the moments where the elite athlete in all of us (yes you can be a professional at many things in the mountings, including walking your dog, looking excellent in your yoga pants, and happy-hour-ing at the base of the mountain) inspires us to seek out locally-raised organic eggs on sprouted heirloom spelt bread with house-grown sprouts, biodynamically grown tomatoes, and a fresh pressed kale juice to wash it all down. After all, this body of yours needs to haul your backpack, your golf clubs, or maybe just a six-pack or two, around until you're at least 82, so it needs a bit of wholesome nutrition now and again.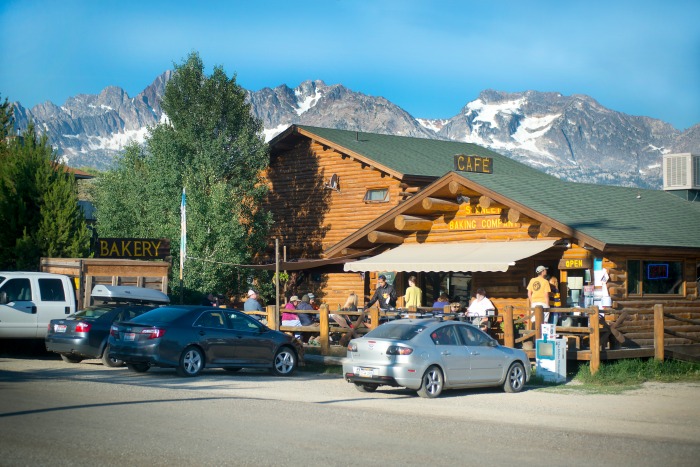 And then there's the classic sport of brunching just for the sake of brunching. After at least an hour of waiting around on the sidewalk out front of your favorite breakfast establishment, you and your crew of 4, which grew to 8 as people you knew passed by and decided to tag along for the Benedict, finally get a table out back and start in on bottomless bloodies. Somehow breakfast, lunch and happy hour blend together as the stacks of buttermilk pancakes and perfectly golden hash browns are devoured.
Wherever your brunching preferences lie, we're here to support your endeavor. We've rounded up the best of brunch in the Mountain West (or at least a few favorites we've frequented so far) with a little bit of all of the above. Eat up, get out, live big!
Jackson Hole, WY
The Bird
4125 U.S. 89
Jackson, WY 83001
307-732-BIRD (2473)
Did you say bottomless bloodies and mimosas for $15? From 10:00am to 3:00pm, The Bird proclaims Sunday 'Funday,' and serves up the Miller's Love Pile ® (eggs, hash browns, schnitzel and sausage gravy). At this local's 'old school kitchen bar' do yourself a favor and come as you are! With an outstanding view from the deck, these folks 'endorse a wifi free lifestyle' and encourage you to 'put down the phone and interact with a human!' The classics are all here, from buttermilk pancakes to huevos rancheros, steak and eggs, and an option to create your own omelet. A game could be on, but you're more likely to indulge in great energy, stellar conversation, and a bit of people watching when you're at The Bird. Invite your friends because seriously, the fun never ends at this spot with a stellar burger menu (all meat is ground fresh daily in house), including their special, 'Ghetto on a Good Day.' Stay until the sun goes down and you'll be primed for their famous kraut. Feeling tipsy from all those mimosas? No worries, The Bird feels you. They'll drive you back home in their free shuttle. Thank your driver, Phill.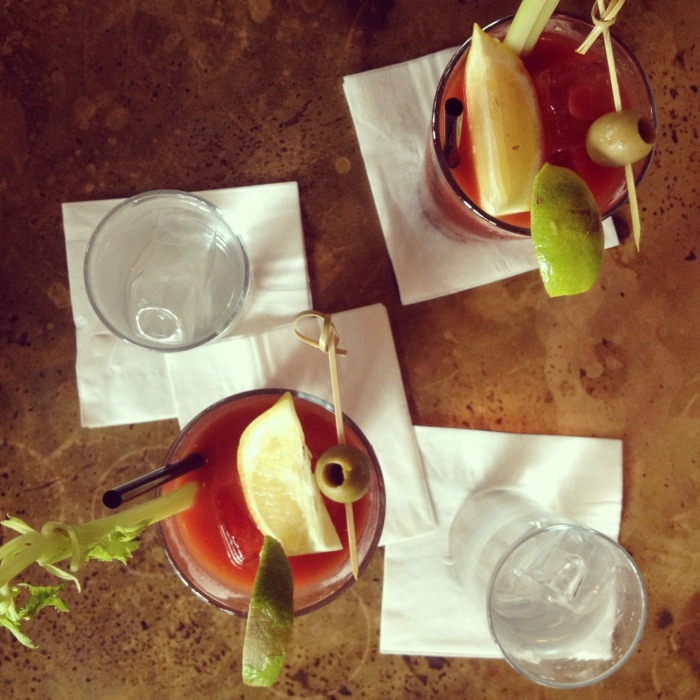 Old Yellowstone Garage
115676 Highway 89
Alpine, WY 83128
307-654-6941
Lunch then Brunch? Did you see our summer cover? Start your morning with an adrenaline rush by launching into the Snake River to surf Wyoming's infamous Lunch Counter wave (25 mins. south of Jackson). With calories burned off; drive ten minutes further south to Alpine and reward yourself with a scrumptious brunch. Linger over a Classic Sgroppino (prosecco, vodka and lemon sorbet) while you partake in Chef Paulie O'Connor's 'Joe Pesce,' – grilled bread, soft scramble farm eggs, smoked Snake River trout, crème fraiche, and caramelized onions topped with chives and chervil. More of a sweet tooth? Order his 'Joe Batters' French toast waffle with boneless fried chicken, poached eggs and smoked maple hollandaise. Side dishes could stand on their own and include bacon fat fried onions, pork belly hash, and cinnamon rolls beckon. Sip an espresso on the back deck and you'll be ready to do it all over again. Live Big? You bet!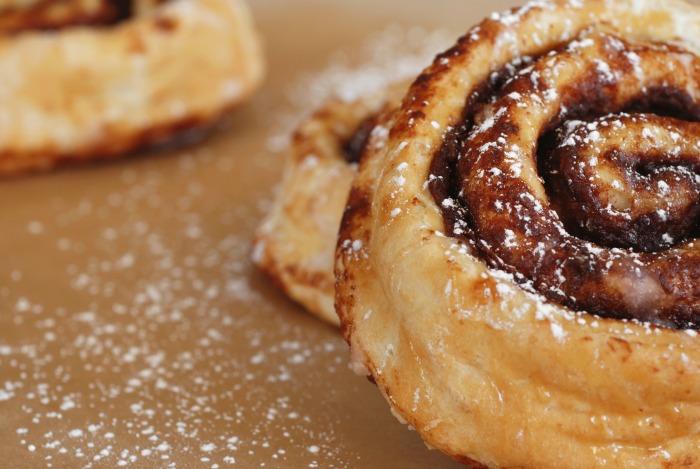 Park City, Utah
The Boneyard Saloon
1251 Kearns Blvd
Park City, UT 84060
(435) 649-0911
The Boneyard Saloon might be more commonly known for their casual, down-home tavern atmosphere where their communal tables are frequented by sport spectators, but their weekend brunch menu is not one to be overlooked. Their wood-fired cuisine is elevated on the weekends with their classic (but delicious) brunch options such as the Boneyard breakfast platter, breakfast burrito, mountain omelet, and for those who are seeking something lighter, the health nut; vanilla bean yogurt, with crunchy granola and fresh berries. They also have daily specials that range anywhere from eggs Benedict to breakfast burgers. Be sure you ask your server what delicacy they are serving up that day. Their brunch menu is offered every Saturday and Sunday from 10 a.m. to 2 p.m.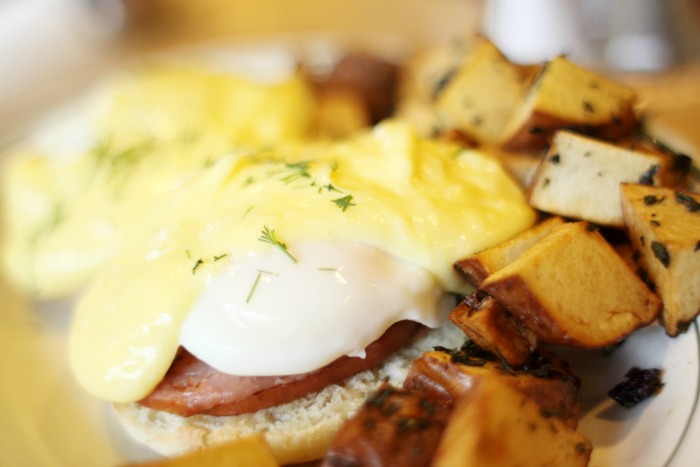 Deer Valley Grocery Cafe
1375 Deer Valley Dr.
Park City, UT 84060
(435) 615-2400
Picture it; a beautiful outdoor patio, a local and seasonal driven menu, and walking away with gourmet grocery items after your dose of mimosas. Sound like the type of brunch you'd fancy? If so, Deer Valley Grocery Cafe is the place for you. Located on Deer Valley Drive on the way to Snow Park Lodge, DV Grocery (what the locals call it) is serving up delicious,  breakfast/brunch creations such as a lemon ricotta skillet fired dutch baby pancake, beet hummus and avocado toast, crustless quiche, homemade coconut yogurt, breakfast paninis, and more. Grab a spot on their patio and watch the paddleboarders peacefully float across the pond out back, or if you're looking for something more on-the-go, grab one of their house made breakfast pastries baked fresh every morning. Breakfast served daily from 7:30 a.m. – 11:30 a.m
Salt Lake City, Utah
Zest
275 S 200 W
Salt Lake City, UT 84101
(801) 433-0589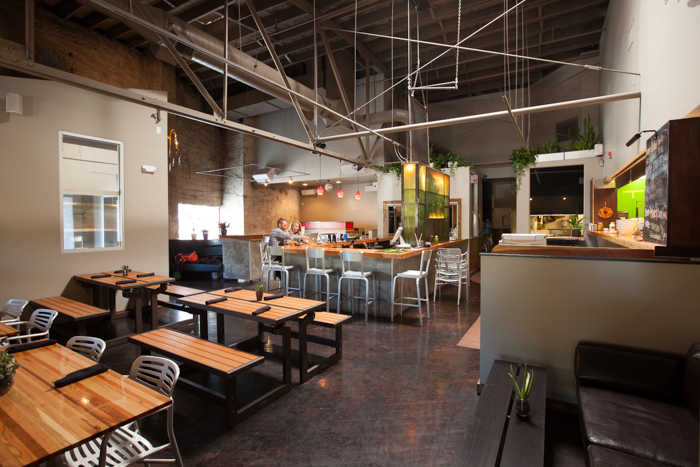 Zest is a hidden gem in downtown Salt Lake. They squeeze fresh juice for every order, including their morning cocktails, which start flowing at 10 am (yes, you read that right, 10 am cocktails in Utah). Chef and owner Casey Staker sets high standards in the kitchen, sourcing fresh ingredients from local farms as much as possible year round. This is the place to go to feel good about what you eat, and actually enjoy the food you order. The Buckwheat pancakes with fresh fruit compote and ginger cream are to die for, and are several nutritional steps up from most pancakes. Also on the sweet side, their hot quinoa cereal with fresh fruit and almond milk will certainly power your body for a day of adventure. Their omelets are made with organic, free-range eggs and, yes, you can get a fresh kale smoothie with your breakfast.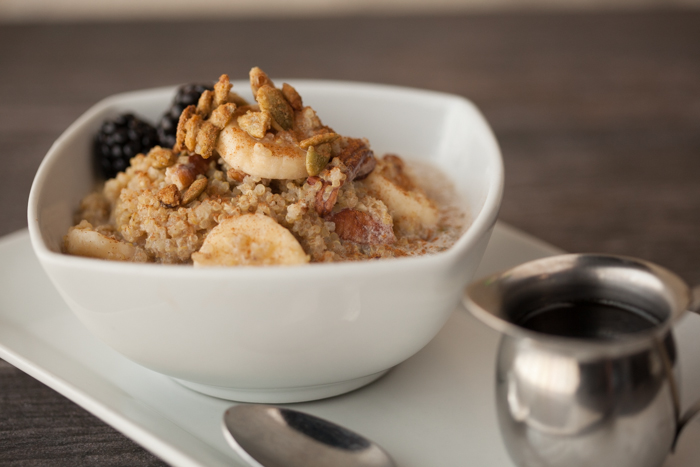 Ruth's Diner
4160 Emigration Canyon Rd.
Salt Lake City, UT 84108
(801) 582-5807
Snuggled up the famous Emigration Canyon on the east side of Salt Lake City sits one of the most beloved eateries in Utah, Ruth's Diner.  Founded in 1930 by an outspoken cabernet singer, the diner was originally located downtown and was frequented by the local hamburger junkies.  In the late 40s, the diner was moved up Emigration and has since been a "must go" location along the Wasatch Front.  The back patio is home to many local bands and artists who help create a soulful mountain scenery, while customers enjoy Ruth's famous scones and homemade jam.  The Mile High Biscuits and Gravy are to die for, and best of luck trying to choose between one of the many Benedict options. Don't leave without ordering a Ruth's Killer Bloody Mary or a giant mug of hot chocolate if you're looking for a sugar buzz instead.
Sun Valley, Idaho
Java on 4th
191 4th St W,
Ketchum, ID 83340
(208) 726-2882
This is the place to go in Ketchum, ID. We could leave it at that, but if you need some convincing, we'll start with homemade blueberry muffins (with tops bigger than bottoms) so jam-packed with berries the entire muffin is purple. Pair that with a fresh roasted, fair trade coffee for a light breakfast on-the-go.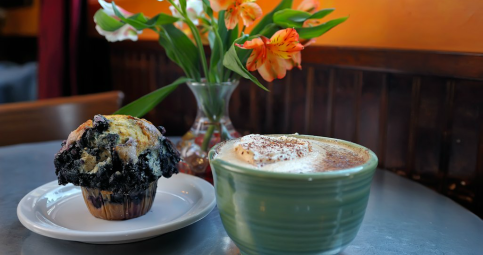 Java on 4th opened in a historic little building in downtown Ketchum in 1991. Its owner, Todd Rippo, still bops around behind the counter and between customers, making sure everyone is happy and really well caffeinated. His southern California roots shine through in Java's menu, complete with avocado toast, high-protein scrambles, homemade granola, classic Benedicts, and the infamous hippie burrito. We recommend the hippie – make it "dirty" by adding bacon to this mixture of scrambled eggs, black beans, green chilies, cilantro and fresh house-made salsa, wrapped tightly in flour or corn tortillas. Your breakfast order comes with a loud dose of rock and roll music, whether you like it or not. Don't leave this place without trying the Bowl of Soul, their most legendary drink – served hot or cold, this is Java's "specialty mocha" made with Mexican hot chocolate, plenty of coffee and homemade whipped cream.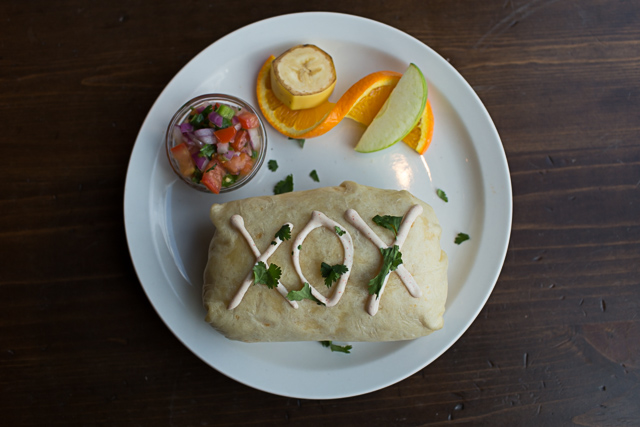 Bigwood Bread
271 Northwood Way
Ketchum, ID 83340
(208) 726-2034
Housed in two Ketchum locations, and distributing fresh baked goods throughout central Idaho, Bigwood Bread has made a name for itself in the bakery business. Aside from producing sourdoughs, honey wheats and ciabattas galore, Bigwood also caters to the local breakfast crowd, providing patios at both locations from which diners may take in mountain views while munching their breakfast bagels, bowls, or burritos. Hipsters try the Galena Bowl (for your breakfast brussels sprouts fix) while the more traditional folk will be pleased with good old French toast or one of the simplest, tastiest breakfast burritos in the west. Grab a sticky bun to snack on while you wait for your meal, but be careful, your desire for more is directly proportional to how many bites you take.  
Stanley, Idaho
The Stanley Baking Co.
250 Wall St
Stanley, ID 83278
(208) 774-6573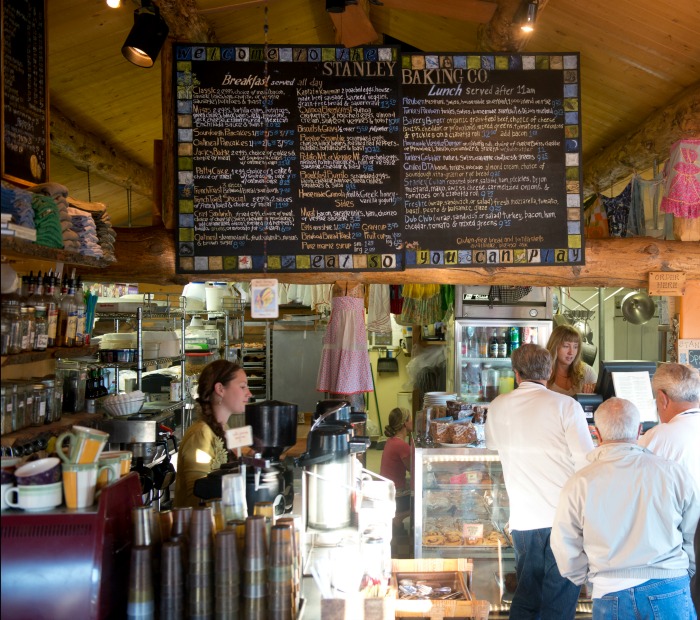 The Stanley Baking Company and Café (referred to as "The Bakery" anywhere within a 60-mile radius of its door) sits sandwiched between the White Cloud and Sawtooth Mountains of central Idaho. Catering to any and everyone from battered mountaineers, lakeside day-trippers, and resort guests, the feel of the bakery mirrors the aesthetic of its surrounding landscape: rugged, authentic, and open. Owners Tim and Becky Cron not only create a distinct mountain town atmosphere, but a breakfast menu to match. Try their famous migas with turkey chili for a hearty spin on saucy breakfast nachos sure to keep you full for hours on the trail. Looking for something a little sweeter? Try their fresh oatmeal pancakes or sourdough French toast, sweetened with local honey and made with bread sourced from Ketchum's BigWood Bakery. After grabbing an espresso at their new coffee bar, don't forget to order a cinnamon roll (or three) for the road. You won't regret it.