Ever heard of space-age insulation technology being used in cold weather mountain clothing? This is precisely how OROS Apparel is revolutionizing the function and form of your go-to parka, pant, mitten, and more.
Based just an hour away from Mt. Hood in Portland, Oregon, this brand was founded by self-described science geeks and mountain adventurers Michael Markesbery and Rithvik Venna. While on a climbing trip in the Alps, Michael had trouble staying warm despite looking like the Michelin Man from wearing layers of insulation. Enter the beginning of SOLARCORE, a proprietary insulation that integrates Aerogel and is actually the same material used to insulate space stations and Mars Rovers in the -455 F vacuum of space. Unlike down and traditional synthetic insulations, SOLARCORE doesn't rely on loft to retain heat and is a mere 3 mm in thickness. It's been tested against over 250 other insulations and has proven to be warmer than every goose down and synthetic out there. This results in stylish pieces of clothing from OROS that are hyper breathable, wind resistant, stretchy, warm under compression, and much sleeker than the others.
We recently got our hands on a parka and mitten combo and have been putting these pieces through the paces making laps on Bald Mountain in Sun Valley, Idaho during some cold winter days in varying conditions. Check out the full review below.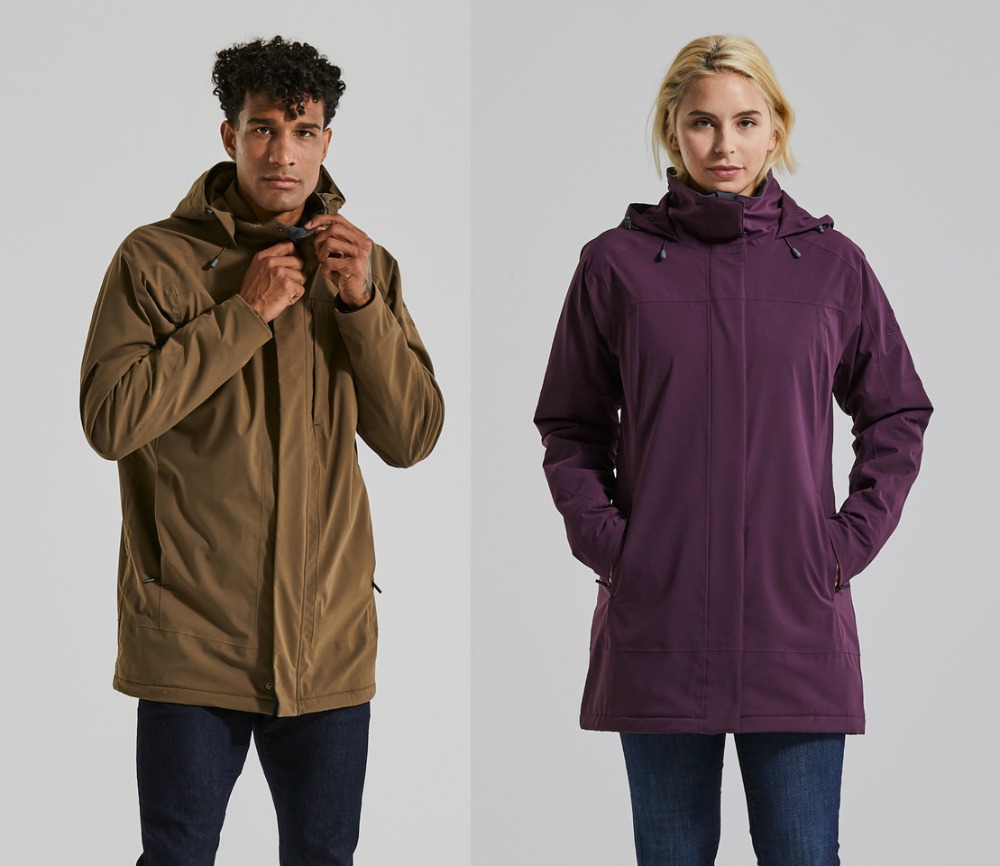 The first thing you notice when you pull on this jacket is just how streamlined and smooth the fit and material really are. It has a mid-thigh length cut that is perfect for skiing/riding and a stretch factor that allows for any kind of movement. The body, arms, and media pockets are all insulated with SOLARCORE to keep the wearer nice and toasty and the smartphone battery high even when the temps get ridiculously frigid. And with a fully-waterproof and tough, anti-rip outer material, the Orion seals off whatever the elements through at you or you throw at it. We found this fully apparent while shredding the bowls at the top of the mountain in high winds and single digit temperatures. On warmer days while doing work on non-groomers in a snow storm, this parka excelled by staying dry and letting out a good amount of moisture after a particularly taxing run. A micromesh interior lining helps facilitate this and is oh-so comfy. Our only gripe is the fact that there are no zip vents on the back of the sleeves to let air flow on an extra warm day. We can confidently say that SOLARCORE is the real deal.
The Orion also features a 4-way stretch cuff lining, zippered hand pockets, an exterior chest pocket, and an interior chest pocket. The style of this piece is a minimal, simple, and timeless one that works for morning commutes, city streets, and wherever a winter adventure may take you. OROS has changed the game with the Orion. It's time to upgrade.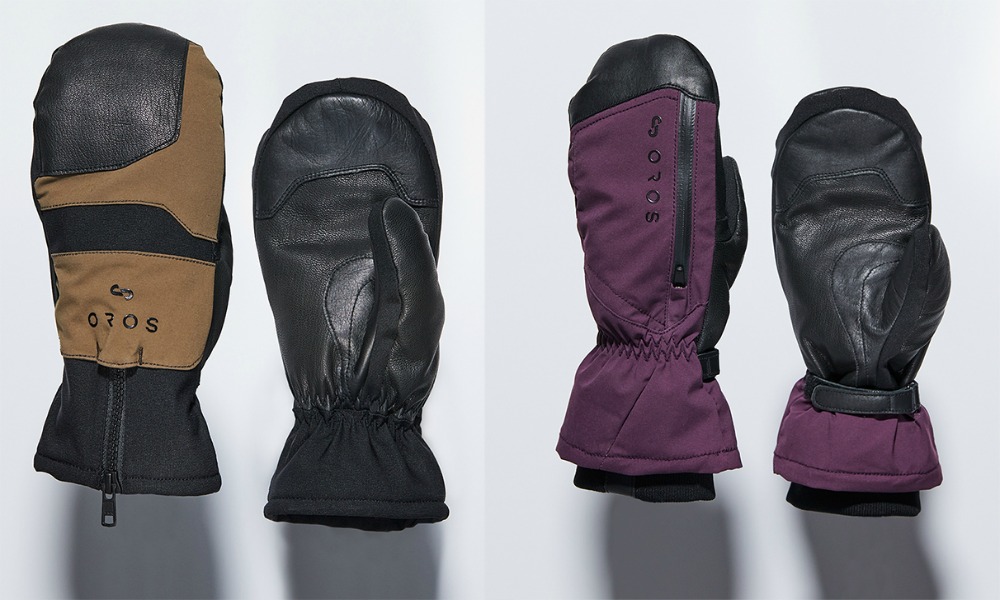 These are by far the warmest mittens/gloves we've ever had the privilege of wearing. We're talking using these on the mountain without liners and hand warmers when the temps are in the teens to single digits. SOLARCORE insulation and an internal insulated glove that houses each of your fingers are the primary reason for this. The Endeavour is literally a little solar cocoon for your hands. It has the warmth of an expedition grade mitten with the dexterity of a much lighter glove. The exterior shell is waterproof, breathable, and made with a combination of nylon, leather, polyester, and elastane. After putting these mittens through the paces they showed no sign of damage whatsoever. We also like the zippered closure for easy in and out access. It's the Endeavour for the win.