As the temps continue to dip and the leaves continue to fall, a cozy and innovative accessory for extra warmth is ideal whether you're walking in the woods, stargazing near the campfire, or napping in the hammock. Since 2010, Portland, Oregon's Poler Outdoor Stuff has bridged the gap between action sports and traditional outdoor activities. They are known for making practical outdoor gear and apparel with an emphasis on being fun and creative (look up their campfire sandwich maker or ninja suit for reference). Poler's Reversible Camp Poncho is the most stylish and functional iteration of the poncho in the world. Ladies and gentleman it's official, we have reached the Holy Grail of comfy.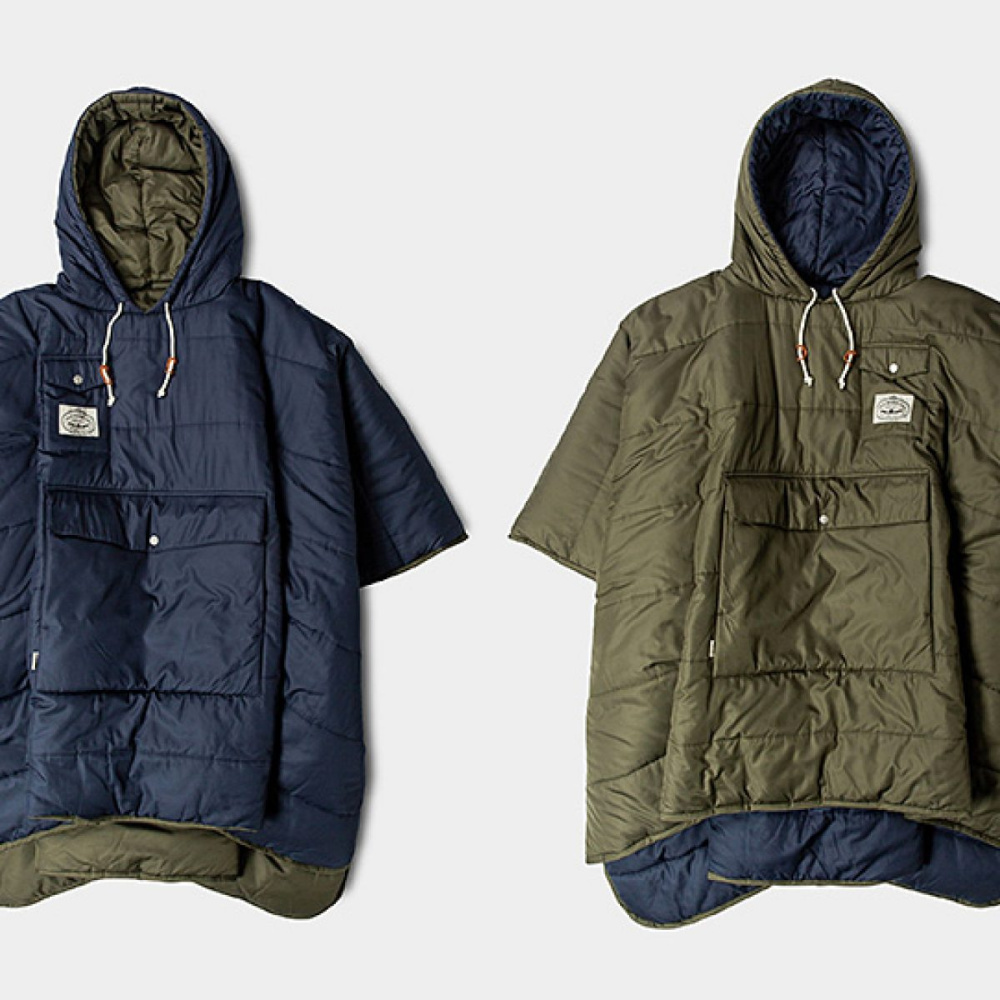 The first thing you notice when you pull this thing on is the ultra-soft goodness of the down-like material. In fact, this poncho is made with advanced 100% synthetic material and filled with Thermastuff insulation. The result is a level of coziness that is second to none that makes the wearer feel all warm and fuzzy (literally). When you need extra warmth from the top down just pull the hood (also equipped with plush Thermastuff insulation) over your dome and adjust the pulls if you desire a tighter fit. And amazingly, this entire poncho is made with a protective shell that is fully waterproof. A poncho should protect you from the rain after all.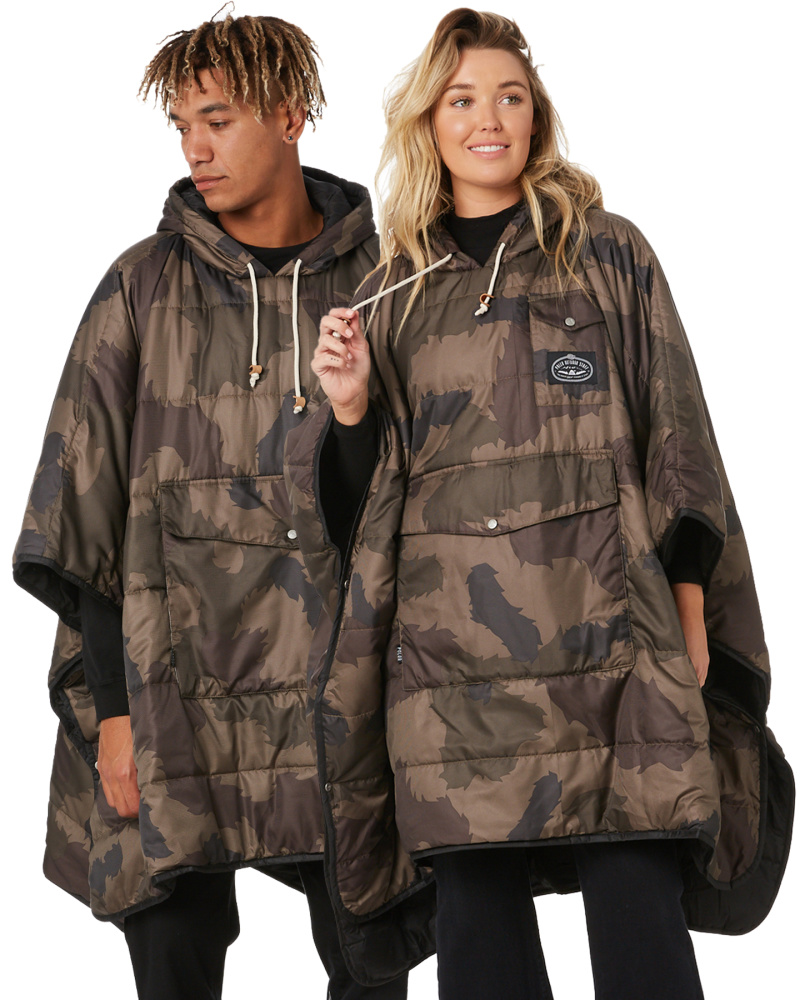 Two snap closures at either side of this piece form wide poncho sleeves for wearing while on the go and when undone allow for it to be used as a blanket that can be an excellent edition to your sleeping bag when the weather gets frigid. Storage for essentials such as phones, snacks, wallets, etc. is easily covered with a 14" x 12" kangaroo pouch (also a pocket for your hands) and 4" x 5" accessory pocket on either of the reversible sides. On a camping trip where packing space is at a premium? Just like a sleeping bag, the Camp Poncho handily can be compressed into its own stuff sack so it takes up much less room.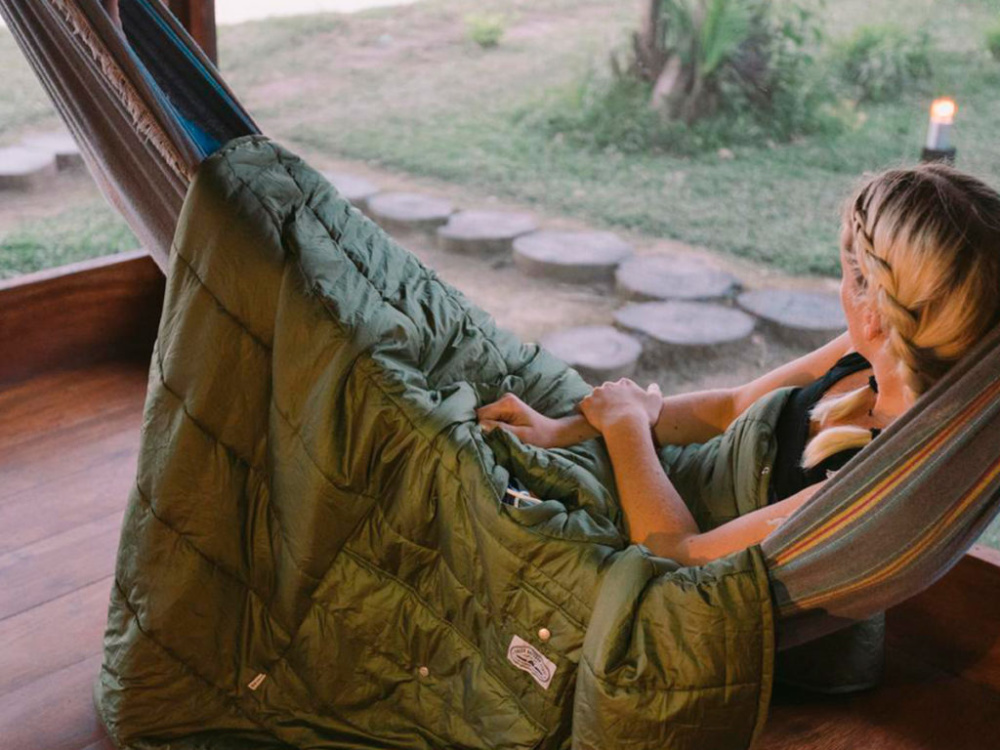 Aside from all of the comfiness and functionality, we think that Poler's Reversible Camp Poncho is simply great for the morale. Whether you're doing your best Clint Eastwood cowboy impression, flaring it out in a twirling dance around the campfire, or leading the wave at the football game, this thing will put a smile on everybody's face. It's hard not to have a good time when you're in a poncho.