The world-famous "mini symphony" group will team up with new addition and singing virtuoso China Forbes for an evening at the Sun Valley Pavilion this August.
Sun Valley Museum of Art (SVMoA) is celebrating its 50th birthday with a concert for the community with Portland's incredible "little orchestra" Pink Martini, featuring China Forbes. The concert will take place Thursday, August 26, in the Sun Valley Pavilion and on the lawn.
"As The Museum kicks off 50 years of bringing arts to the Wood River Valley, we wanted to bring back a band that exemplifies our commitment to gather the community for world-class arts experiences," said Kristine Bretall, Director of Performing Arts at SVMoA. "Since 1971, we've brought international touring artists as well as introduced musicians who are up and coming, deeply talented, but might not be known to locals. This summer's musical choices reflect that approach. Pink Martini first played here in 1998 at our Wine Auction picnic when they were beloved in Portland but had little reputation elsewhere. Since then, they've returned to Sun Valley twice after becoming a powerhouse on the national and international touring scene."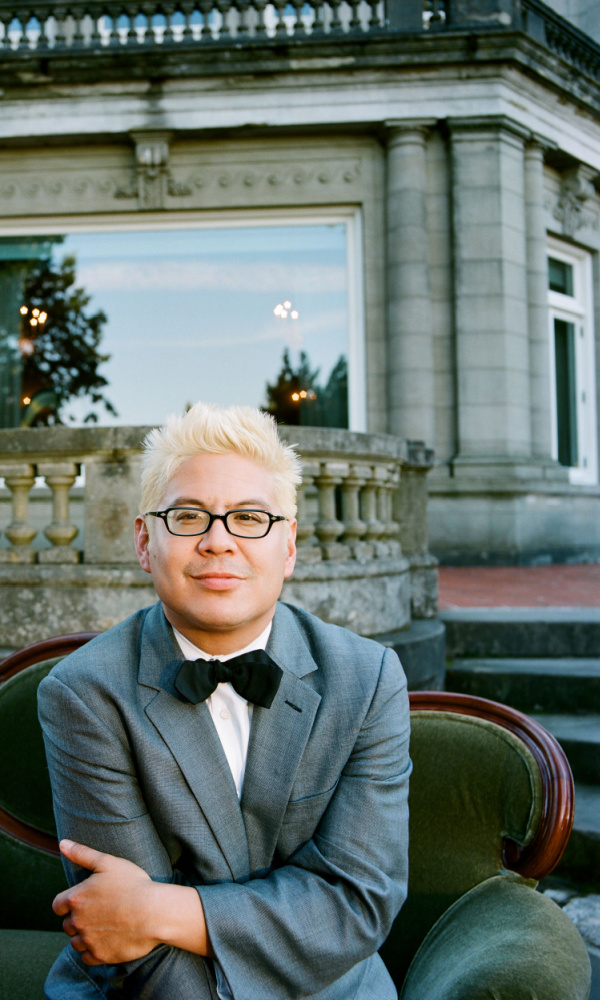 Pink Martini is led by the dynamic and hyper-energetic Thomas Lauderdale. The group's repertoire is inspired by music from around the world and crosses genres of classical, jazz, and old-fashioned pop. With 12 musicians onstage and songs performed in 25 languages, Pink Martini has crisscrossed the globe and has played with more than 70 orchestras. Says Lauderdale, "We're very much an American band, but we spend a lot of time abroad and therefore have the incredible diplomatic opportunity to represent a broader, more inclusive America … the America which remains the most heterogeneously populated country in the world … composed of people of every country, every language, every religion. Except for Native Americans, all of us are immigrants from every country, of every language, of every religion. Pink Martini is a rollicking, around-the-world musical adventure … if the United Nations had a house band in 1962, hopefully we'd be that band."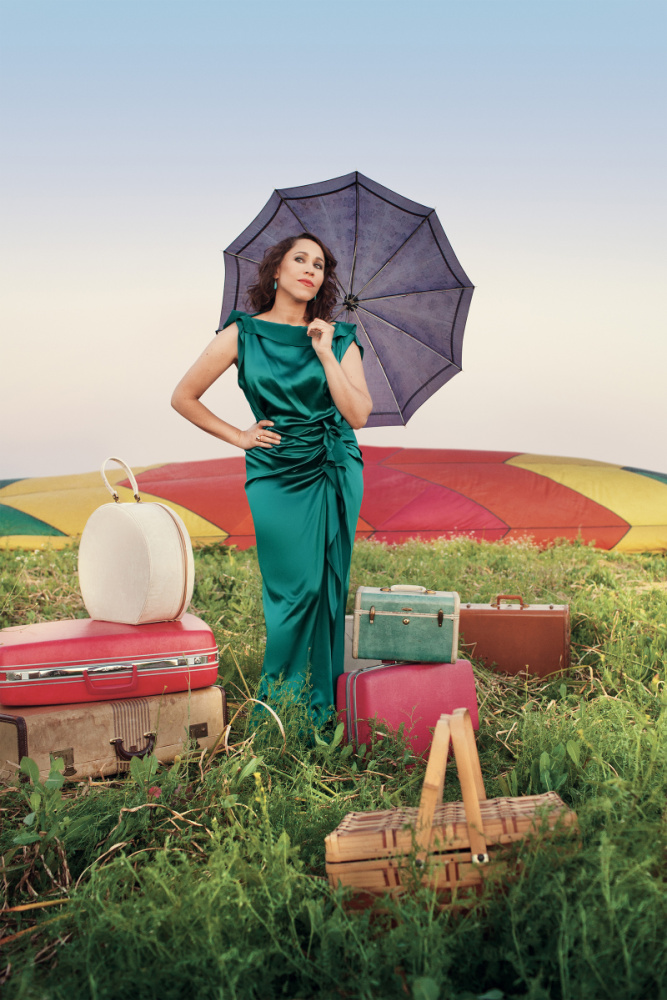 Lauderdale's co-conspirator in the band is his Harvard classmate China Forbes. A year after starting the band, Lauderdale invited Forbes to join Pink Martini, and they began penning songs together. Since then, Forbes and Lauderdale have co-written many of Pink Martini's most beloved songs, including "Sympathique," "Lilly," "Clementine," and "Let's Never Stop Falling in Love." Forbes' original song "Hey Eugene" is the title track of Pink Martini's third album, and many of her songs can also be heard on television and film.
The concert will be a special one, starting with a look back at the Sun Valley Center for the Arts' 50 years and a look ahead to SVMoA's next 50. SVMoA will share memories and birthday cupcakes and asks everyone to come dressed for a party. In keeping with the CDC and state guidance that outdoor events can be held maskless, SVMoA plans to sell all seats in the Pavilion and will not create pods on the lawn for this show.
"SVMoA members will, as always, have first crack at purchasing tickets to this show," added Bretall. "We are so grateful to our community and those supporters who for 50 years have helped us provide arts in this incredible place. These concerts are a chance for us to give back to everyone who has gotten us here. Thank you!"
For more information visit svmoa.org