How St. John's Health Brought New Sleep Apnea Treatment to JH
Even during the pandemic, St. John's Health in Jackson Hole made medical strides last June when they introduced Inspire, a new sleep apnea treatment, helping those suffering from the common sleep disorder without using uncomfortable tubes and face masks. St. John's CEO, Will Wagnon, says, "None of this would have been possible without support from the Jackson Hole community. The local response surrounding the pandemic has been incredible and the patient response to the new treatment has echoed that same support."  
Like so many of us, Wagnon has been extremely impressed by the community of Jackson Hole's support of front-line workers during the pandemic. He's also quick to thank St. John's medical staff, board members, and community, without whose strength they could never have provided the same quality of care for their patients. When Inspire came to the JH Valley, Wagnon knew the opportunity arose because of St. John's dedicated and talented medical professionals. 
"It's really a story about people, and it all starts with the talented people that we have at St. John's.," Wagon explains, "It is incredible to have the intellectual talent that we do around here, and it really lets us have some fantastic clinical offerings for our community."  
St. John's is one of few hospitals that has brought Inspire to its medical center. Wagnon says that's because the valley has the resources, talent, and a culture of innovation that allows medical professionals to work together and bring something like Inspire to the community. When speaking of Dr. Trott, the lead doctor of the Inspire implant surgery, Wagnon states, "He has a dichotomous perspective of both what's going on in Jackson, but also what's going on across the healthcare industry nationally. He was the real driving force behind Inspire, and he is always focused on giving back to the community." 
Dr. Trott gave Jackson Hole the opportunity to be one of the first hospitals in the West to introduce the new treatment.   
BL: Can you tell us about your journey with this new treatment and how it came to St. John's? 
TROTT: Historically, sleep apnea and sleep problems are very common and are vastly undertreated. There are some sleep apnea treatments including the sleep mask, but they are not well tolerated. That is why this new technology is so instrumental to the future of sleep apnea care. After I was trained at the Cleveland Clinic, the St. John's board and administrative team trusted me, and invested in this new technology. It is always a team effort at St. John's and that comes from the small community of Jackson Hole. I am excited for the future, and this treatment showed that St. John's can be a part of something much bigger in the field of advanced medicine technologies. It was a pretty big learning curve, but now I have done 31 implants of the Inspire. So far, the patient outcomes have been great.  
BL: Could you talk more about Inspire and how it works? 
TROTT: It's called a hypoglossal nerve stimulator, so the nerve that moves your tongue is called the hypoglossal nerve. The implant works as a pacemaker and every time you take a breath in, there is a sensor near your lung that alerts the pacemaker that you're taking a breath in, and that makes your tongue move forward during the time you're trying to breathe.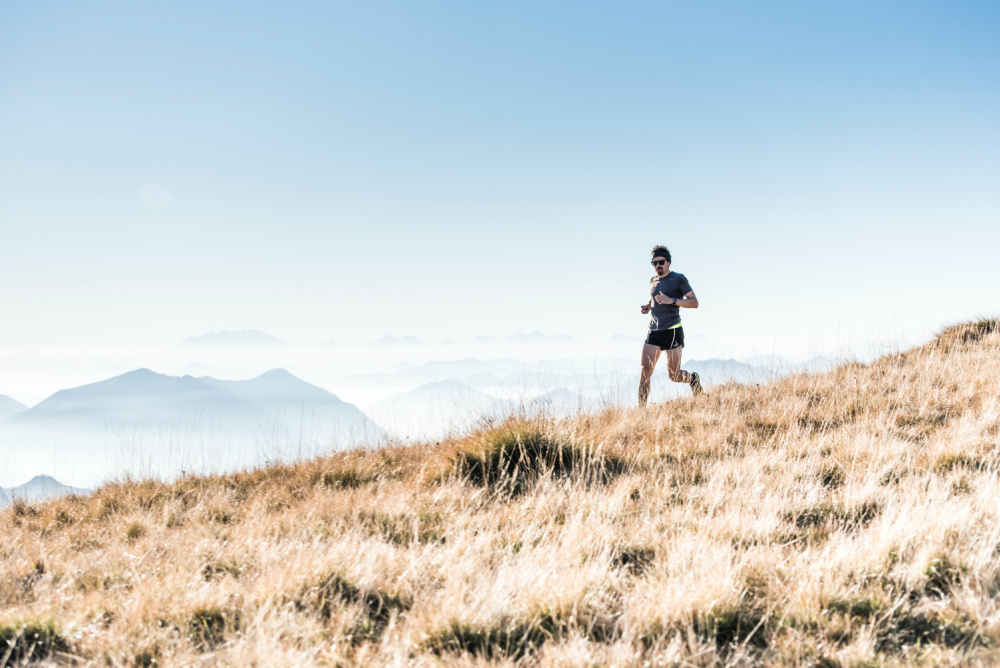 BL: What has the JH community response been?  
TROTT: At St. John's we have such a supportive team. We are doing a disproportionate number of operations because of the population here. One of the requirements for qualifying to use the device is to have a body mass index under 35 and pretty much everybody here has that. There is the perception that thin or fit people do not struggle with sleep apnea, which isn't true. But people who live in mountain towns are very active and adventurous. It's hard to lug apnea machines around, so this device is a game-changer.
BL: You are at the forefront of this treatment, so what are your future goals and hopes for this treatment?  
TROTT: This is the most important innovation we've had for sleep apnea since the 1970s. We want to get more patients who fall under the criteria to get this treatment. The first patient at St. John's was the Foundation board president. He trusted my team and me after hearing about the treatment through word of mouth. We are hoping to do 40 implants in a year.  
BL: How has St. John's and the Jackson Hole Community adapted and stayed strong during the pandemic?  
TROTT: The philanthropic support of the hospital has been incredible. Due to our donors and because of our administration's preparedness, we had more ventilators than we needed during the pandemic, we never ran out of PPE, and we never ran out of that space. If anything, over the course of the pandemic, the relationship between the community and the hospital has been strengthened. 
Sleep specialist Shawna Giles, APRN, FNP-C of the St. John's Sleep Disorders Center says that many people struggle with sleep, even if they are not afflicted with sleep apnea. Here are 5 tips from Giies that can help us get our ZZZ's so that we can be at our best for our next adventure!
5 Sleep Tips for Everyone!  
Get Enough Sleep! It is recommended teens sleep 8-10 hours/night. Adults ages 18-64 require an average of 7-9 hours/night. Older adults ages 65 years and older are recommended to sleep an average of 7-8 hours/night. Sleep is imperative for optimal physical health, immune function, mental health, and cognition. 
Lower Intake of Drugs & Alcohol. While alcohol may reduce the amount of time it takes to fall asleep, it is known to cause frequent awakenings, particularly in the second half of the sleep. It also worsens sleep quality and increases sleep breathing disorders. Nicotine is also associated with lower sleep efficiency and more awakenings during the night. 
Bedtime Routines. Practicing a consistent bedtime routine allows for an adequate amount of sleep each night and helps keep our body in a regular circadian rhythm.
Reduce Screen Time. Avoiding screens including TV's, cell phones, computers, and tablets in the evening, at least one hour prior to bedtime, is important for our body's natural melatonin production. Melatonin is a hormone produced by the pineal gland in the brain that promotes sleep.  
Exercise! Daily exercise may have beneficial effects on the ability to fall asleep faster and overall sleep quality. Outdoor exercise in the morning may have a dual benefit that helps maintain a regular circadian rhythm and may reduce daytime sleepiness and maximize alertness.
in the arms of morpheus
If you are interested in learning more about Inspire head to getstarted.inspiresleep.com
For more information on St. John's Health visit stjohns.health