While most of the country hunkers down at home, groups of backcountry adventurists in the nation's most popular mountain towns are gambling with the risks of pursuing backcountry activities. One of the nation's top backcountry guides and founder of Alpenglow Expeditions, Adrian Ballinger, shares his concerns for unsafe backcountry activity in the Sierras during these turbulent times. However, with all of the bad news targeting these mountain towns, he has seen people step up to support and help the Tahoe community.
Every year Alpenglow Expeditions guides 31 trips across six continents. This year, seven of them have been cancelled, but that has not stopped Ballinger from dreaming of steeper lines and future summits of Everest. He addresses the future of backcountry access and education and a strong will to put this crazy time in perspective. Adrian Ballinger has a fresh and positive perspective on what he and other outdoor athletes can do to help flatten the curve, support their local mountain communities, and get back to where they would like to be: the great outdoors.
The resorts are closed, so many people are heading into the backcountry. You said that you were worried about the safety of people going into the backcountry amidst the crisis. Should people be going into the backcountry during this time?
It's hard because the conditions are great, you can socially distance, be in the backcountry, and use your skills. That's a really logical progression of wanting to stay sane during this current time. My opinion around it changed really quickly just in the last three weeks. When Coronavirus really started getting much worse, I was in Spain on a rock-climbing trip. It became really clear that it was not time to go out rock climbing when these small towns were having a major Coronavirus outbreak, so we decided to head home.
Having friends in the healthcare industry made me realize that heading into the backcountry puts more strain and risk on their limited resources. I've seen massive numbers of people going out to the backcountry and after all my time here in Tahoe, I've never seen these trailhead parking lots so busy. The number of people coming to Tahoe from the Bay Area to explore the backcountry during these times increases the risk of accidents and puts Tahoe's health care system at risk. It was a very slow trajectory at first and then all of a sudden it hit the media and athletes started promoting stay at home campaigns. As a public figure in this little world of outdoor athletes and guides, I knew I needed to make the right choice to stay home as well.
You've created your own "stay at home campaign" on social media. How else are you promoting yourself to stand up for small communities like Tahoe by staying at home?
Yeah, it's been interesting. We are posting a lot about staying home and with the guide company we have been pretty clear on our public positioning. My girlfriend, Emily Harrington, is a professional rock climber, and we do daily live Instagram videos just being honest about how we are doing, what we have been doing to train at home, and just talking openly and honestly about all of this. We are just reminding people it is the same for all of us and it's going to be okay. We are all going to get through it. We should all remember and appreciate that hiking and biking locally could easily go away if we mess things up. They're going to shut down our local trails and they have every right to.
Utah and Colorado's avalanche advisories are encouraging backcountry users to be more conservative with their decisions, but do you think that they should just prohibit all backcountry access at this time?
All of Canada, Idaho, and Washington have stopped doing avalanche reports as a way to discourage going into the backcountry right now. In Tahoe, they are still currently giving out reports and they are still doing this because people will likely have more accidents without the reports. I do believe that states should stop releasing avalanche forecasts and backcountry users should not rely on search and rescue while the health care workers are compromised. We can keep dreaming like we're still going to get to go big. We just need to stay home for ourselves and for our community.
Many inexperienced backcountry skiers are taking leaps to go into the backcountry with no training or rescue gear. You do a lot of work and speaking on team dynamics in the backcountry. Do you think that these people are taking risks by making decisions based off of "what everyone else is doing?"
Yes, exactly. In Utah and Colorado, the mentality is that of "everyone's in the backcountry, so I can go too." And this is a hard trap. We're all part of the problem, but one of the scarier parts right now is people are coming in without backpacks, gear, shovels, or the right equipment. We had a friend who took some photos in the backcountry and there were just people in backcountry areas with just skis over their shoulders boot-packing up. They are pushing it even further. I even hear people justifying their decision making because they see a skin track available. I truly think everyone goes without really doing this, but they just kind of support each other and roll with it, even though it might not be the safest decision.
Do you think that people who are buying backcountry gear now are going to get motivated to take backcountry courses and be safe in the backcountry?
I want to send out a shout out to all the local businesses that are selling the gear, especially our local gear shop. They are doing such a good job of really educating people on the gear before they go out into the backcountry and they can't properly go out unless they have the right gear. I think a lot of people are doing a good job with that. But yes, based on my friends in the backcountry, I'm seeing an increase in people without the proper education or experience. I do think that there will be an increase in the desire for future educational courses.
Alpenglow had to cancel 72 AIRE 1 students from getting avalanche rescue trained. I would estimate that in the US, thousands of students who planned on getting their avalanche education did not get trained. It will be interesting to see if they sign up for a course come next year or if they just go off skiing without it. I do worry about the fact that avalanche education has really taken a hit this season. There is a limit on how many classes guiding businesses can teach each year, which will either have the students never take a backcountry course because of the filled spots. This is what I am worried about for safety in the backcountry.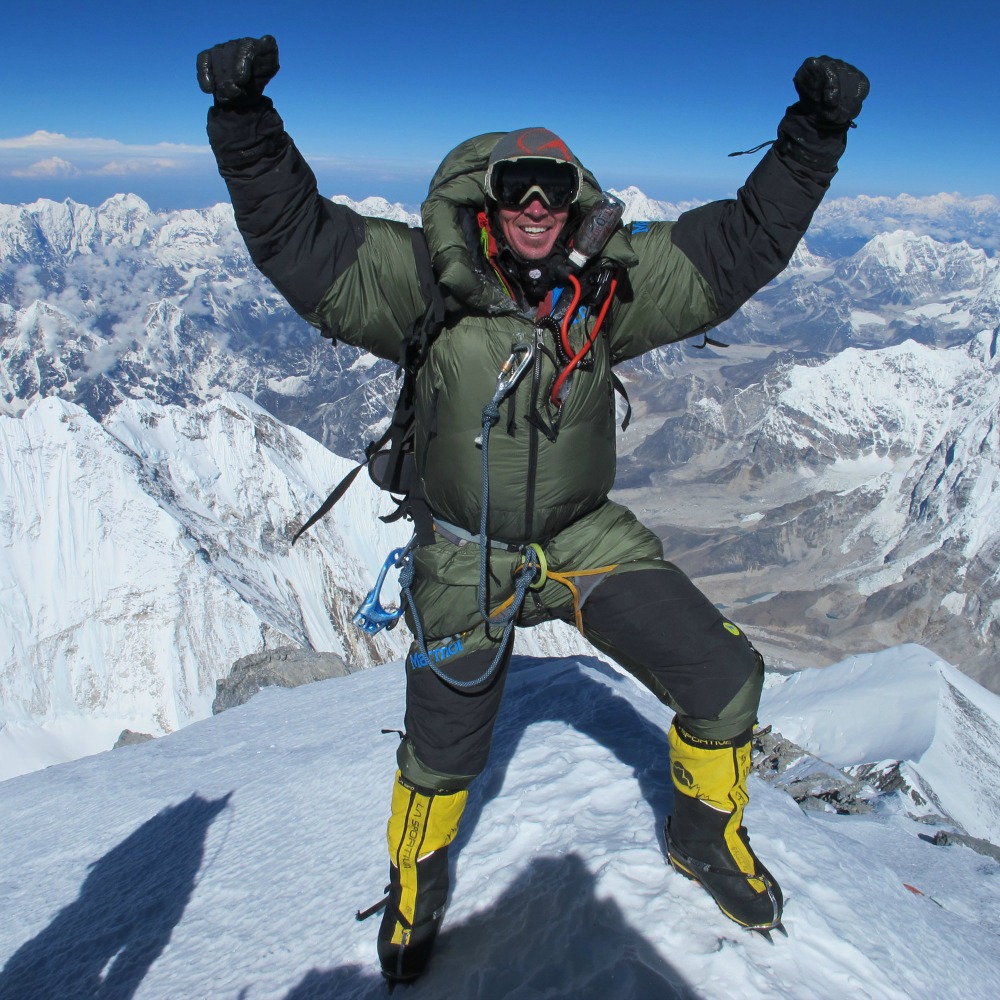 When you say that many backcountry programs may be shutting down for this season, do you think that this will carry over to other seasons?
I think we are in for the long haul here where things will be pretty different to what we are used to. While I'm hopeful that we will have a summer rock climbing and mountaineering season here in the Sierras, I know that it will be significantly reduced just because we're not going to travel. I think people are going to be more hesitant to travel to the Sierras this summer which might put a strain on the local community. I think that we are all going to be more local for a while. This is going to suppress businesses that depend on travel like Alpenglow Expeditions.
The owner of Alpenglow Sports Shop in Tahoe, Brendan Madigan, said that he was shutting down rental country gear to limit backcountry access in the area. Do you know of any other businesses or outdoor enthusiasts that are doing their part to help flatten the curve like Brendan?
Honestly, the closure of all the big ski resorts and Squaw has been a major sacrifice for the community. Some might say that these resorts are big corporate giants, but all these early closures really hurt them. This impacts the local community and many people lost their jobs. Alpenglow Expeditions had 150 people reach out to us requesting backcountry guiding or avalanche education. It was hard to say no, but we knew we had to close our doors. I think there has been a shift now in our communities from business and money to community and supporting the livelihood and well-being of the larger needs in our community.
Are you hopeful for Alpenglow Expeditions' future?
Yes. We've been in it for a long time now. We've been through lots of challenges, expeditions gone wrong on Everest, but nothing really like this. We are going to find a way to survive this as well. I hope that by next winter we are back to normal. Last year, Alpenglow ran 31 international expeditions on six continents. So far, we have cancelled seven trips that would've happened in March, April, and May. I expect our June trip to cancel but we haven't canceled them yet. It feels like the biggest deal in the world when they are cancelled because we have such an amazing team and so many of our clients work to get there. Later, it felt like this is a tiny moment in time because everything was getting cancelled and we need to put these sorts of things in perspective.
Will you change the way you approach the backcountry or how do you think that your actions are going to change after this?
I'm still dreaming big in order to stay sane while training indoors and running uphill with backpacks on. Maybe in June I can go rock climbing locally. In July I am still tentatively planning a trip to Pakistan. It might get cancelled, but I am still dreaming. I still have these short and long-term goals, and I think we all need those. We don't know when it will be back to normal, so it is important to have multiple dreams that are based on the reality in which we are living in currently.
One of the changes that we have made for our business is that we used to have a cancellation policy for our trip to cancel the trip less than 90 days before the trip. Then, you lost some portion of your money. And we've now figured out how to change all our logistics and renegotiate contracts with guides. You can cancel any trip you want even international trips two weeks before and you get 100% of your money back.
Has this temporary change in lifestyle led you to any new hobbies?
Yes, I have one thing I'm really excited about. I got my private pilot's license about a year and a half ago, and I've been flying quite a bit but all in good weather. Now, I'm working on my instrument rating where I'll be able to fly in clouds and bad weather. Every day, I set aside two hours to study and watch videos on an online course and practice using a flight simulator on the computer. Hopefully I can take the test and gain this new skill. It's something I've been wanting to do because I know it'll make me a much safer pilot and now, I have time to do it!
Do you think that the community of Lake Tahoe has really come together during this time?
That is one of the highlights out of all of this. I've just seen so many people coming together in their communities. There is so much appreciation for people doing their best to keep us safe. The best example I have of that is actually right from the beginning when Emily and I were flying back from Spain. It was full panic mode in the airports, but we saw graciousness. People were being kind to TSA employees. There is a positive side to all of this, and we see it in people's everyday actions. Sometimes, I get super bummed about the stress of business, but then I can turn that off and just appreciate slowing down a little bit. That is really good for me, and I'm lucky enough to take advantage of that. So, yeah, there are many positives amidst this crisis.
—
To support Alpenglow Expeditions, click here and do some good by supporting local with gift cards available to buy for your next adventure.