"Because skiing's the easy part, Carl."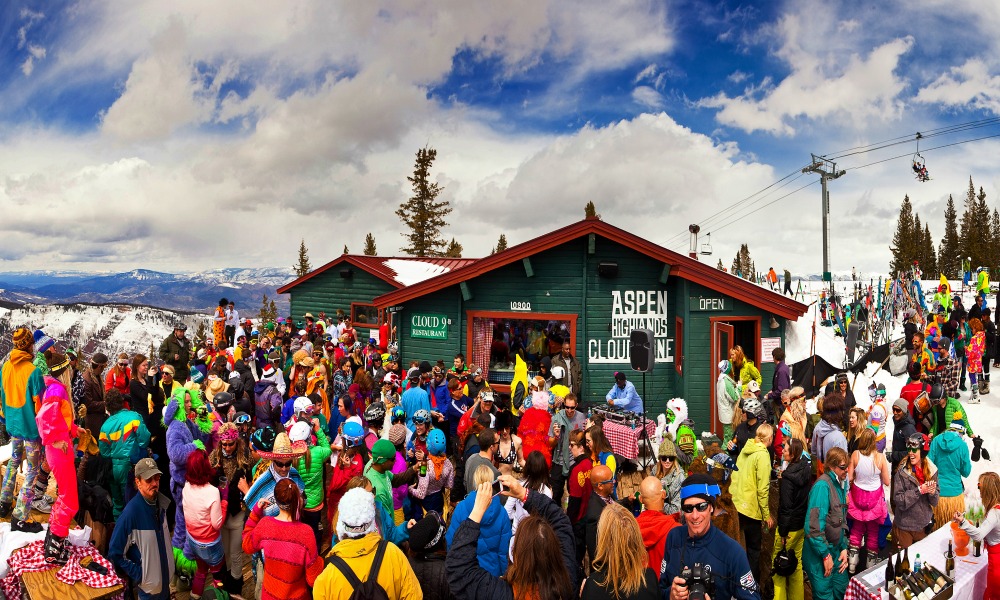 We know. Anyone who doesn't live in or frequent Aspen on a regular basis might roll his or her eyes when it comes to arguably the poshest, most celebrity-filled ski resort in North America. Hating on Aspen is easy; there have been mid-budget movies made about the sparks that fly when the beautiful people intersect with the "world's best skiers." But writing off Aspen as all fur coats and glitz is also just plain ill-informed. Aspen is still a Rocky Mountain town at heart where ski culture rules and a love of the outdoors is the glue that binds. Here are five reasons to LOVE Aspen.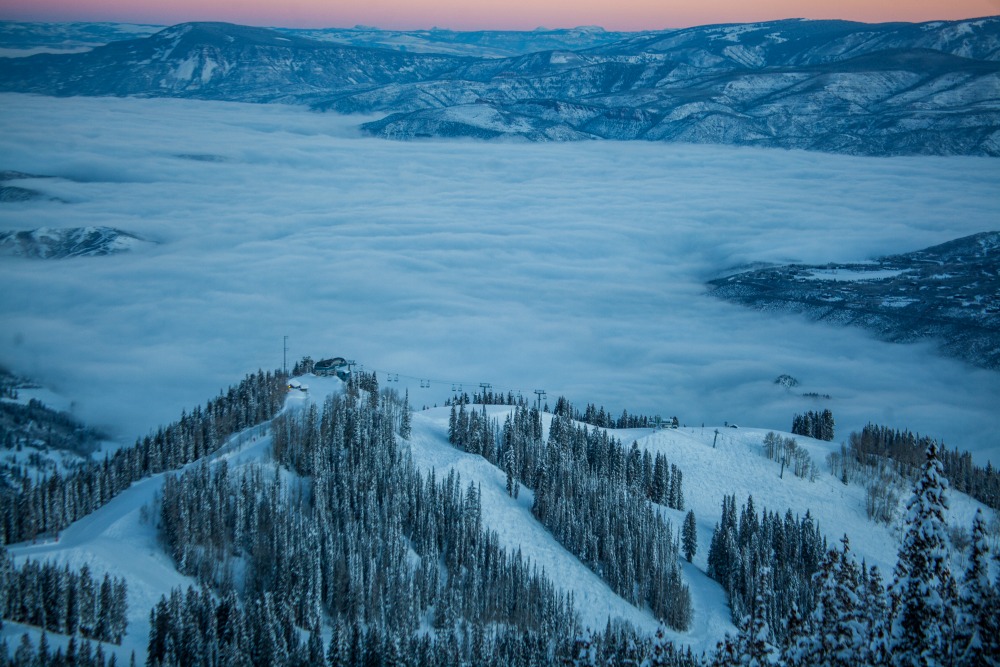 4 Mountains in 1 town. Want your cake and want to eat it too with a side of Veuve Clicquot? Then ski in Aspen. With Aspen Mountain (Ajax), Aspen Highlands, Buttermilk, and Snowmass ski areas, the pickins are anything but slim. Aspen is one of the few mountain towns where the ski resort (at least one of them) launches from the core of the town. When you're done skiing on Aspen Mountain, you're literally in the heart of Aspen.. Each mountain has its own perks and strengths, so you'll be able to please everyone in your crowd. DO: Lunch at Bonnie's on Ajax, après at Alehouse at the base of Highlands and if you're feeling really randy, make a reservation at Cloud 9 mid-mountain at Highlands, bring your sunglasses, and your willingness to cut loose. Springtime at Cloud 9 means lots of skin, endless bottles spraying Veuve to the Cloud 9 masses (Marie Antoinette would be proud), and deck dancing until it's time to ski down (or ride in the snow cat if you're one of the unlucky few that gets tapped as too inebriated). Make a deal with yourself to donate a dollar (or more) to your favorite charity every time a bottle of Vueve gets sprayed. You'll feel better about taking part in the indulgences on display.

Photograph by Hal Williams

The People. The locals in Aspen are just plain nice. Yes, they're in love with their town (for good reason) and they are psyched to share it with you (unless you bring 100 Secret Service agents with you – and even then, they are still friendly).

Photograph by Yalonda Long

The Food. It's awesome. See the BigLife Food Tour of Aspen here.

Photograph by Yalonda Long

The Parties… Aspen knows how to throw a party. Michael Franti Wagner Park. Enough said.

Photograph by Jeremy Swanson

The History – Ski racing (look for a book coming soon from Aspen Skiiing Co. on this), mining, literary (hello Hunter S. Thompson), the art… and more.