FOUR STATES + SIX STOPS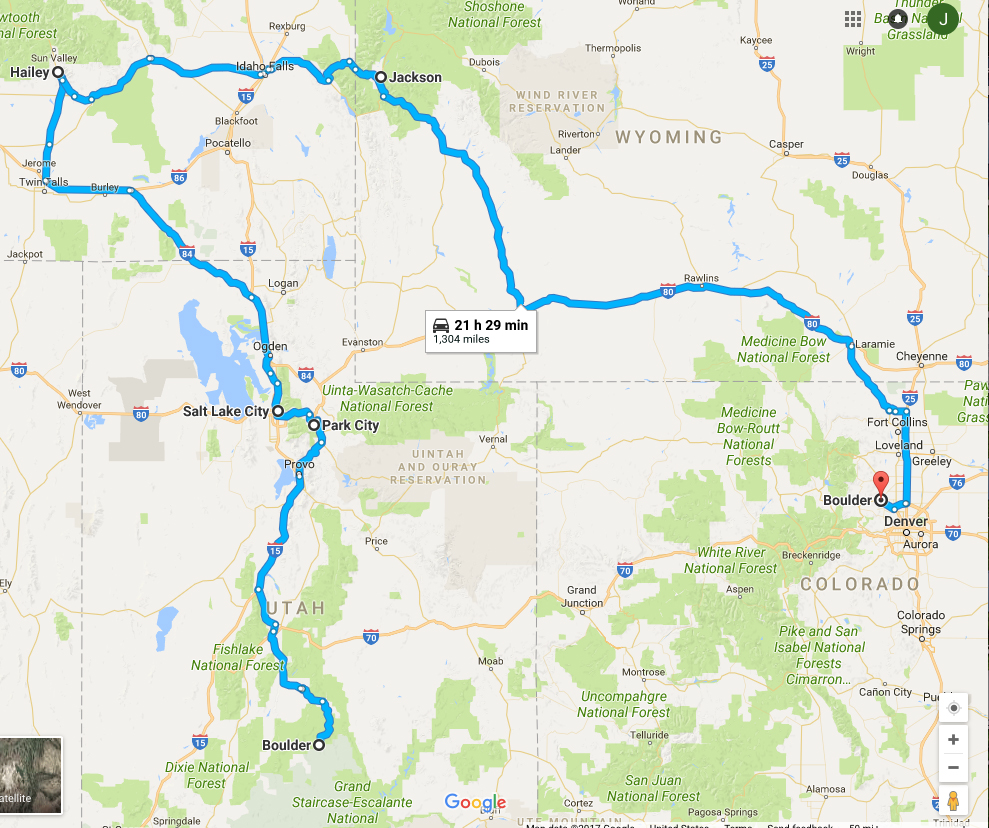 1. BOULDER, UT
Hell's Backbone Grill and Farm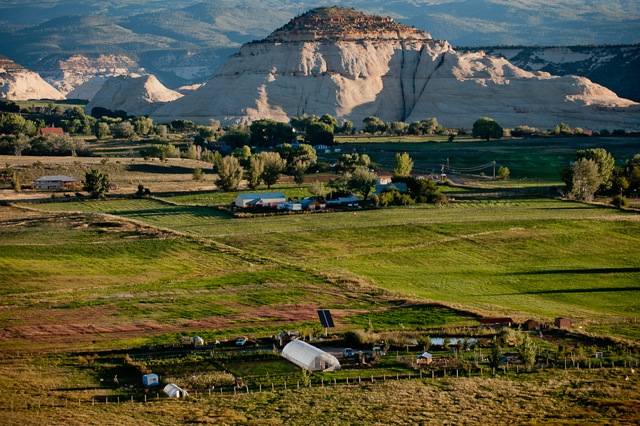 Who: Chefs/Farmers/Owners Blake Spalding + Jennifer Castle.
What: Regionally-based cuisine from their six-acre 'no-harm' organic farm.
Where: Southern Utah, on Scenic Byway 12, considered one of the most beautiful highways in the country, which starts near Bryce Canyon National Park and passes through Grand Staircase-Escalante National Monument before ending at the gateway to Capitol Reef National Park.
Why: True destination dining. Spalding and Castle have been named "Best Chef Southwest" semi-finalists for 2017 by the James Beard Foundation. Cookbooks: With a Measure of Grace: The Story and Recipes of a Small Town Restaurant and This Immeasurable Place.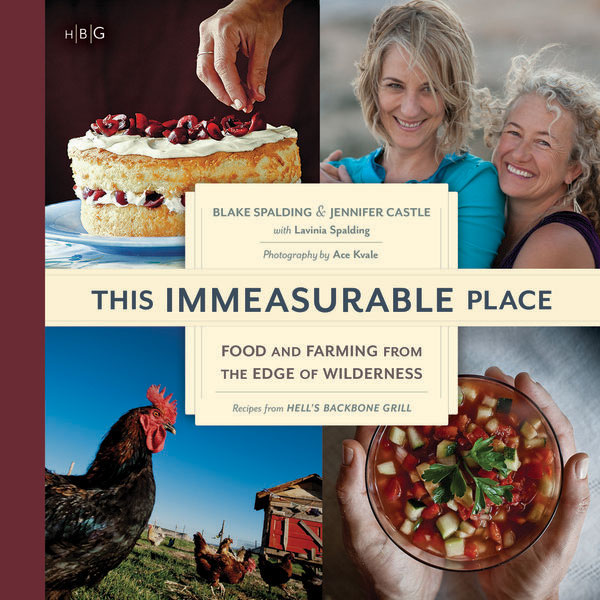 "The farm drives the menu," says Blake Spalding, "and our menu changes almost daily." After 18 seasons, Spalding and partner Jennifer Castle have consistently drawn crowds to this woman-owned/chef-owned restaurant located in the high desert (alt. 7000') of Boulder, Utah, near Escalante National Monument. Judging from their vegetables, herbs, and flowers, as well as grass-fed and -finished local beef and lamb, there are many reasons why guests drive hundreds of miles and often make reservations up to a year in advance to taste the divine at Boulder Mountain Lodge.
Their successful business is based on two fundamentals—cooking what they grow (over 23,000 pounds last year) and maintaining a high level of environmental ethics with the land and for their community. Basically, sustainability is their middle name. "We weigh and account for everything that comes off the farm. Every year we try to get better at growing, storing, and utilizing the food," says Spalding. "It's very complicated and requires us to be really nimble." Their restaurant staff rotates every day through the farm "to put the farm back into the forefront of their consciousness," adds Spalding.
In every bite, there is a story. Pure and just-picked, each morsel offers the taste of sunshine, location, and life. "You won't see a tomato show up at our restaurant until late August when the tomatoes are harvestable. We just wait."
Patience is a virtue and great taste is the reward.
2. PARK CITY, UT
Firewood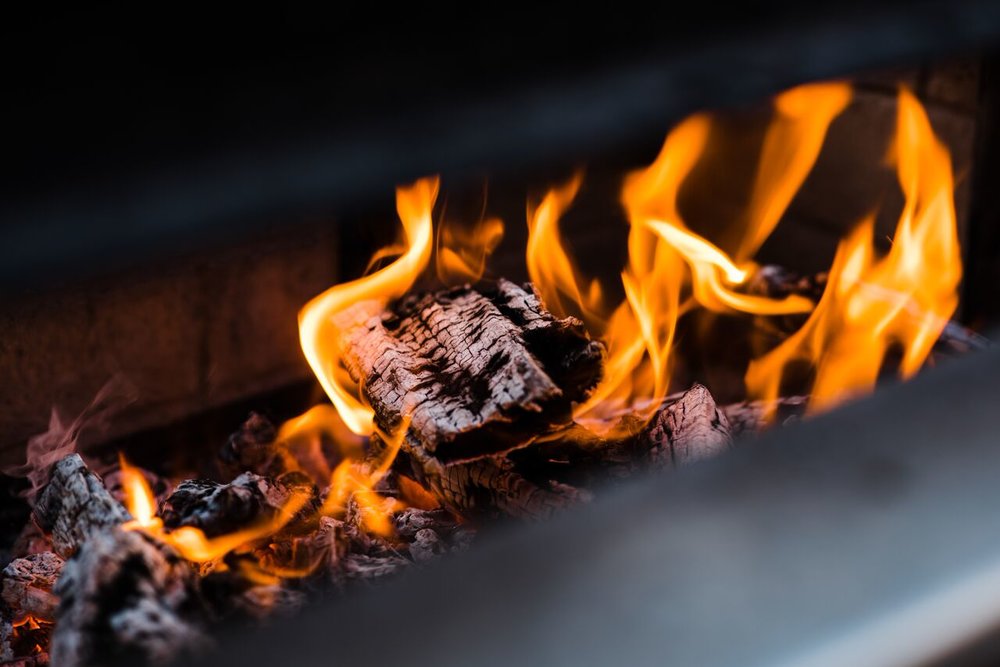 Who: Chef/Owner John Murcko.
What: Fine cuisine, fire-cooked on a 14' wood-fired grill.
Where: The heartbeat of Park City—Main Street.
Why: Because there's nothing hotter than Murcko's South American techniques.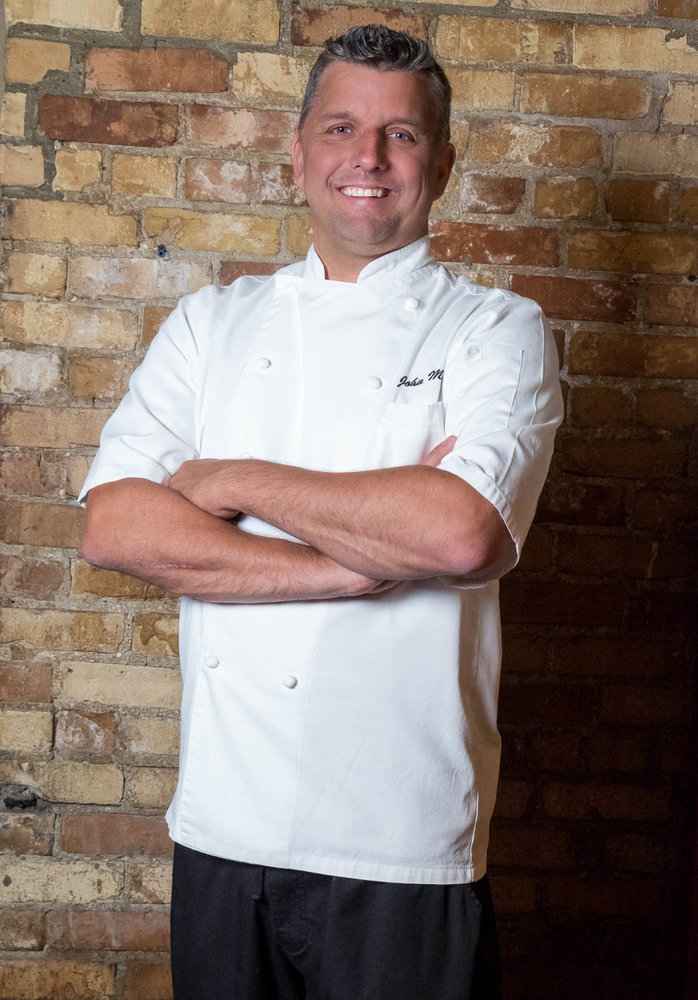 Murcko, a chef with a legacy as a bold tastemaker and restauranteur, has always been obsessed with the flame, and now, it's the centerpiece of his new Park City restaurant. "Open- flame cooking is a passion of mine," says Murcko, "and I have enjoyed sharing this unique dining style with my family around the holidays for many years. It's a challenge to cook only using open flame, but I know Firewood guests will love the rich flavors, the nuanced variety in the entrees, and the truly multi-sensory culinary experience." Murcko's open-flame cuisine, prepared on a 14-foot wood-fired grill using cherry, maple, or cedar to sear, grill, or smoke, achieves nuanced flavors.
The scene isn't bad either. The restaurant's thoughtful seating arrangement and spot-on placement of a wall of windows allow diners to witness the fire and one heck of a show.
A final thought—Mr. Murcko knows all his local suppliers from Snake River Farms to Beehive Cheese to Lone Star Lobster. His relationships are deep in this town and region. He cares about the origins of his meat, dairy, and vegetables and that certainly dictates his seasonal menu, which changes often so consult the latest version online. Then, join his grilling party to see what keeps him hot.
3. SALT LAKE CITY, UT
Table X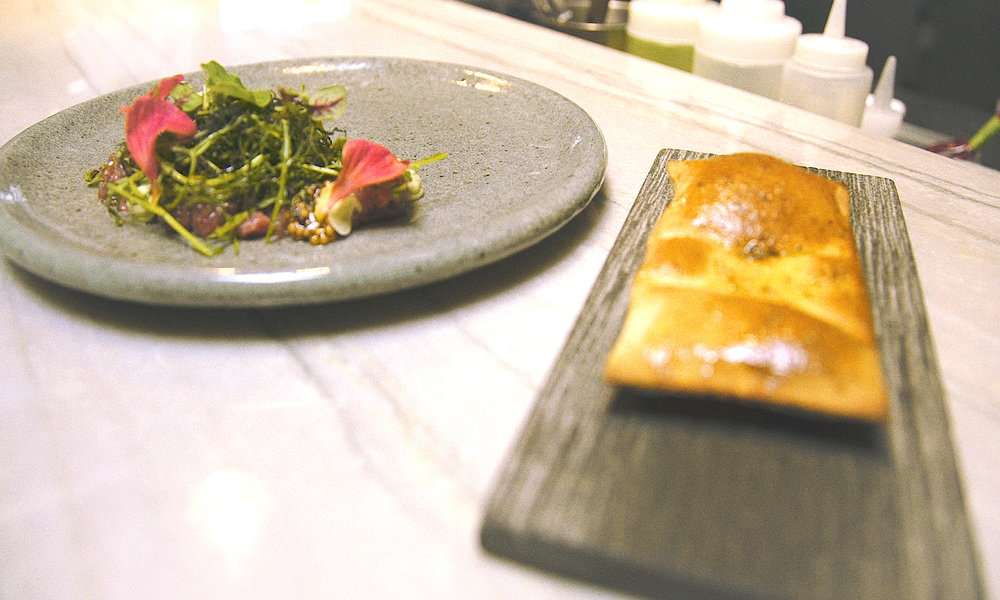 Who: Chefs David Barboza + Mike Blocher + Nick Fahs.
What: The in-house raised-bed garden means evolving seasonal menus.
Where: The Brickyard neighborhood in south Salt Lake.
Why: Highest quality ingredients and their private garden dining room.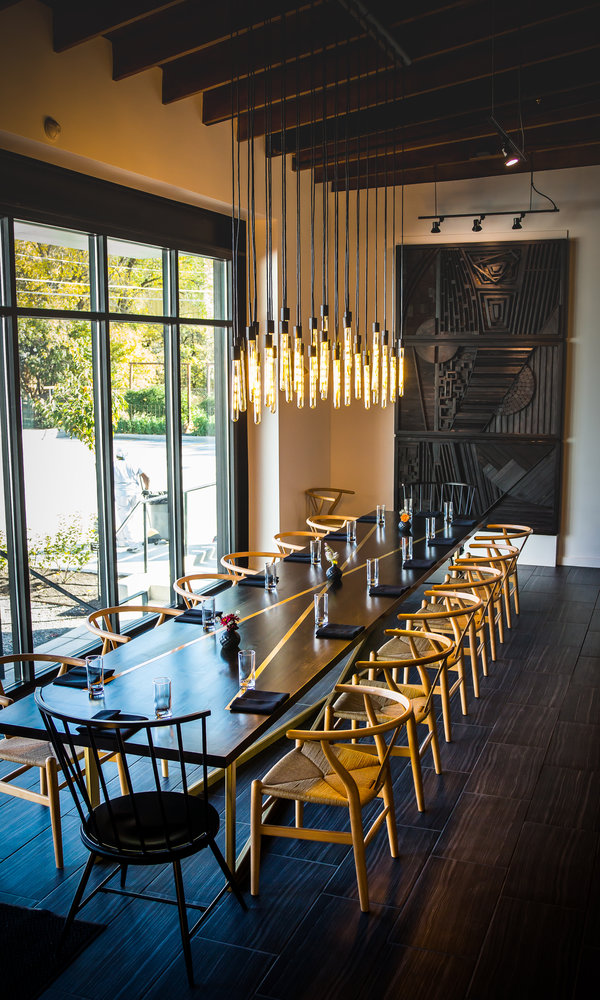 Chefs Mike Blocher, Nick Fahs, and David Barboza—the three chefs behind Table X—met at The Culinary Institute of America and forged a friendship. After their paths crossed again while working as professional chefs in other people's kitchens, they decided to take their careers to another level. Table X Restaurant was born of that decision.
Table X is many things. It's hyper-seasonal. It's constantly evolving. (They are on Edition #34 of the menu since opening last November). It's owned and operated by this trio of chefs with boundless energy. It's a restaurant and a garden, with a full-time gardener, Gwen Orchard, who currently maintains sizeable amounts of peppers, blackberries, strawberries, grapes, apples, peaches, asparagus, sun chokes, Swiss chard, currants, lettuce, and over 100 different varieties of flowers.
Fahs says, "As chefs we go with what's available." That means they either grow it themselves or they have relationships with farmers they trust to provide the best product available. "We force ourselves to only cook with what's available—it furthers our creative process and keeps every day very interesting."
Blocher, Fahs, and Barboza dedicate a large part of their creative process to sourcing ingredients. "We don't order specific items from our purveyors, we ask them what they have. We focus on produce. It takes center stage on the plate and then we use proteins to highlight those vegetables. It allows us to be very conscious of our food costs, but also we like to flip the switch and educate people about what they're eating."
That flipping of the switch is clearly evident on the menu in choices like Vegetable Steak (made from potato, cabbage, and radish and then rolled and cooked in a cast-iron pan), Intermountain Gourmet Mushrooms (with smoky lentils, Marcona almonds, baby lettuces, and crème fraîche), and White Sturgeon (with green garlic, spring peas, amaranth, and buttermilk).
Fahs says he and his co-owners feel very strongly about the community they build at Table X. "We want to bridge the gap between the kitchen and the dining room. We want everyone who comes in the restaurant to feel as though they are getting a personal experience." That's possible no matter where you sit at Table X, but we recommend reserving the private Garden Tables for a special experience.
"We're a restaurant run by three chefs. We're going to prepare thoughtful, honest food without the fussiness of fine dining. In fact, we're going to give you a new casual dining experience, altogether. Again and again." Sign us up.
Table X has a growing garden on-site co-built by Chef David Barbosa and their original gardener. All three chefs share a commitment to creating the best dining experience possible using the best food product available. In addition to their own produce, Table X partners with local growers like SLC's Frog Bench Farms. Their menu is simply delicious.
4. HAILEY, ID
CK's Real Food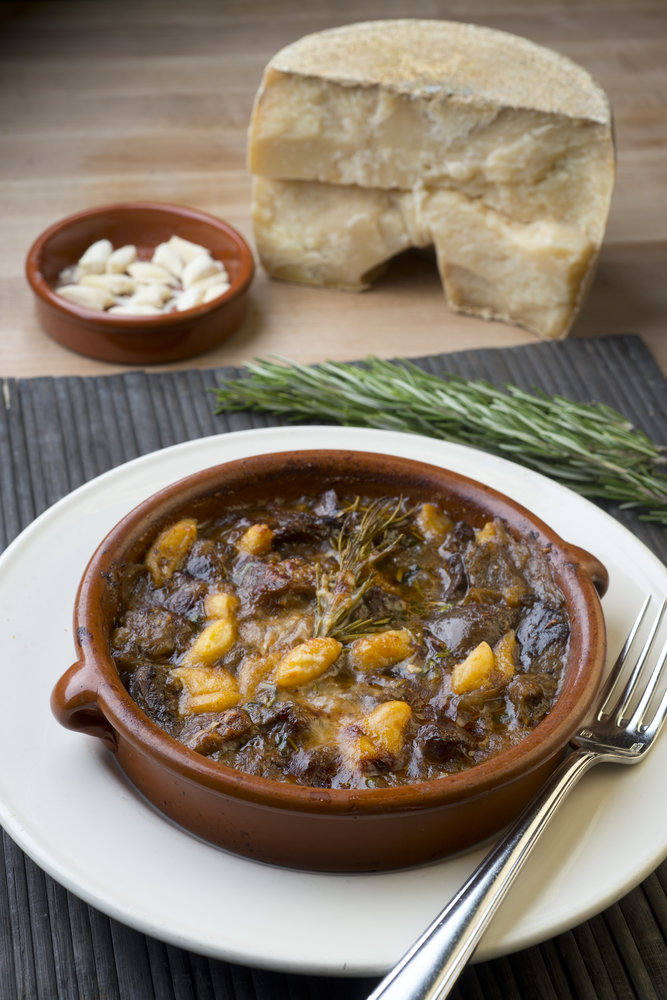 Who: Chef/Owner Chris Kastner + his family, Rebecca, Gavin, and Simone.
What: Hyper-fresh, slow-cooked Northwest American cuisine sourced from local suppliers.
Where: East side of Main Street in downtown Hailey.
Why: The locally-raised Lava Lake Lamb.
Located just 11 miles south of Sun Valley, Idaho, CK's Real Food is one of the best dining experiences available in this world-class ski resort area. Owned by visionary chef Chris Kastner, CK's offers up the finest food in an elegant but not uppity setting. Sustainability is in their D.N.A., and Kastner was one of the first chefs in the area to make it fundamental to his business model and cuisine to cook with locally-sourced products. The menu changes seasonally and the specials are always worth trying. Just beyond the dining room is Kastner's garden, where vegetables and berries burst with flavor all summer long. Later in the season, they'll be canned or frozen to enjoy in the deep days of winter. Long a proponent of the value of sustainability, the Kastner family recycles everything from food scraps to metals. To fully understand CK's affinity for lamb, sign up for his "Cooking with Lamb" class (Oct. 5; 11am to 12:30pm) during the 2017 Trailing of the Sheep Festival and revel in the tastes of Lamb Kofta Kebabs with Feta Sauce in a Middle Eastern Chopped Vegetable Salad Fattoush.
5. JACKSON, WY
Local Restaurant & Bar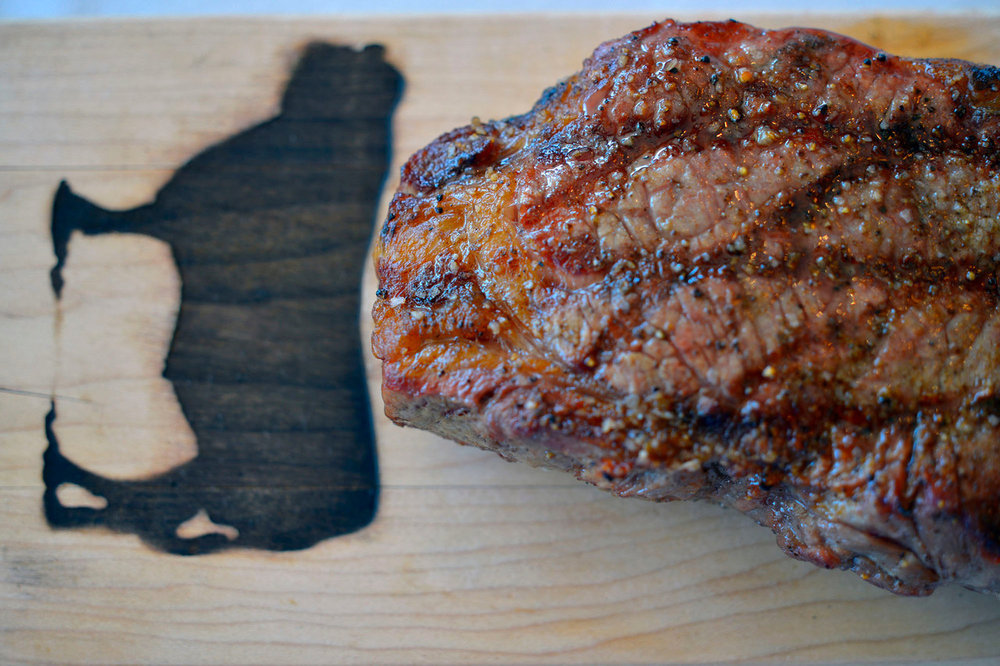 Who: Chefs/Owners Will Bradof + Paul Wireman (also from Jackson's Trio).
What: Modern American steakhouse with seasonally-inspired menu.
Where: On Town Square next door to the Million Dollar Cowboy Bar (nightcap anyone?).
Why: Lockhart Cattle Butcher's Cut, The Chef's Burger, spicy elk sausage.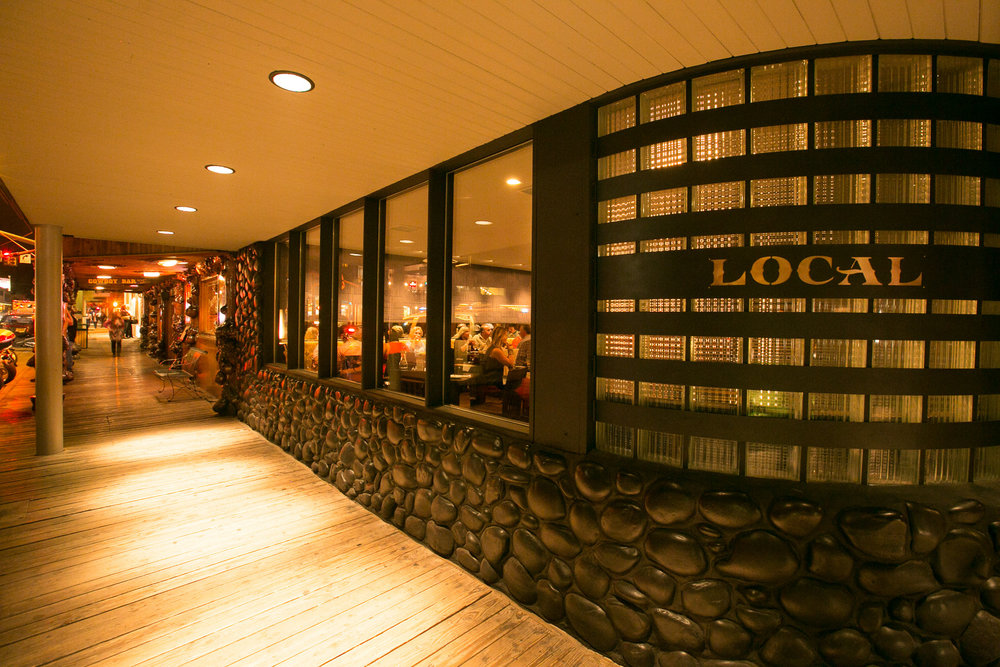 Will Bradof and Paul Wireman opened their first enterprise—another Jackson favorite, Trio—in 2005. Seven years later, Local's position on Jackson's Town Square directly next door to the iconic Million Dollar Cowboy Bar has become a starting and ending point for many visitors and scores of locals. But, aside from the premier location, there are a host of reasons behind the success of Local: beautiful grass-fed, locally-ranched Wyoming beef, consistently innovative menus featuring locally-sourced vegetables, in-house handcrafted charcuterie, and their unyielding attention to regional artisans from Paradise Springs Farm to Roadhouse Brewery Co. Bone-in Rocky Mountain Elk Chop and Lockhart Cattle Butcher's Cut are prized for their tenderness and superior taste. Seared Buffalo Medallions (coffee-rubbed tenderloin, sweet potato purée, and huckleberry demi-glace) will not disappoint. If there's no need to return to work, hang out at the bar with locals, order local spirits Wyoming Whiskey or Grand Teton Distillery Vodka and admire the local art by Amy Ringholz and Ben Roth. Now you know why it's called Local. 
6. BOULDER, CO
River and Woods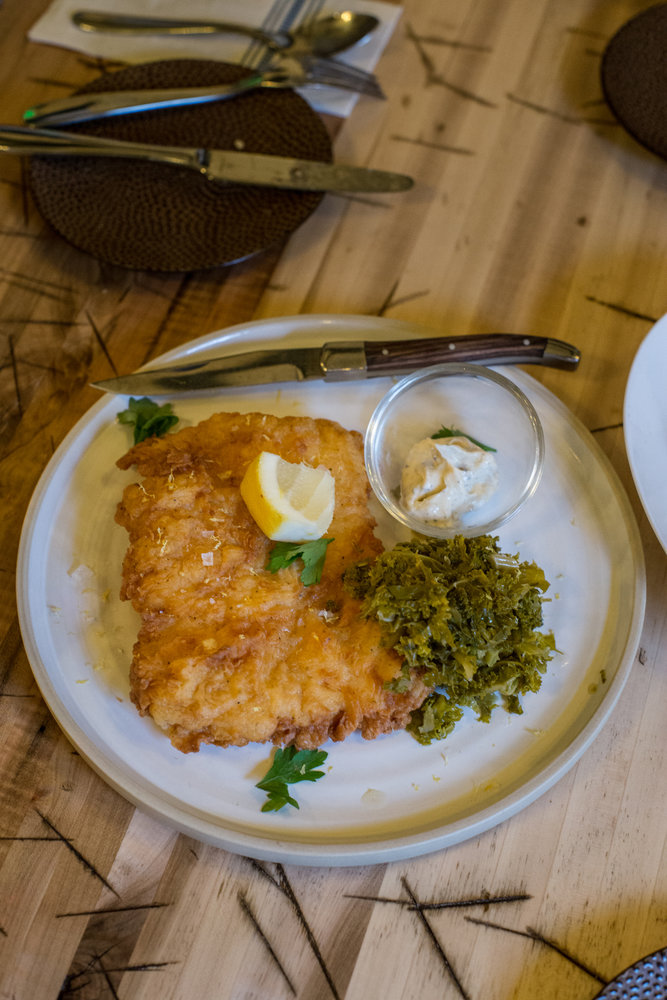 Who: Chef Daniel Asher + Co-Owner Josh Dinar. 
What: Honest and authentic Colorado comfort cuisine.
Where: In an historic home with a lovely backyard on the east end of Pearl Street. 
Why: Crowd-sourced cuisine means your family recipe could be on the menu.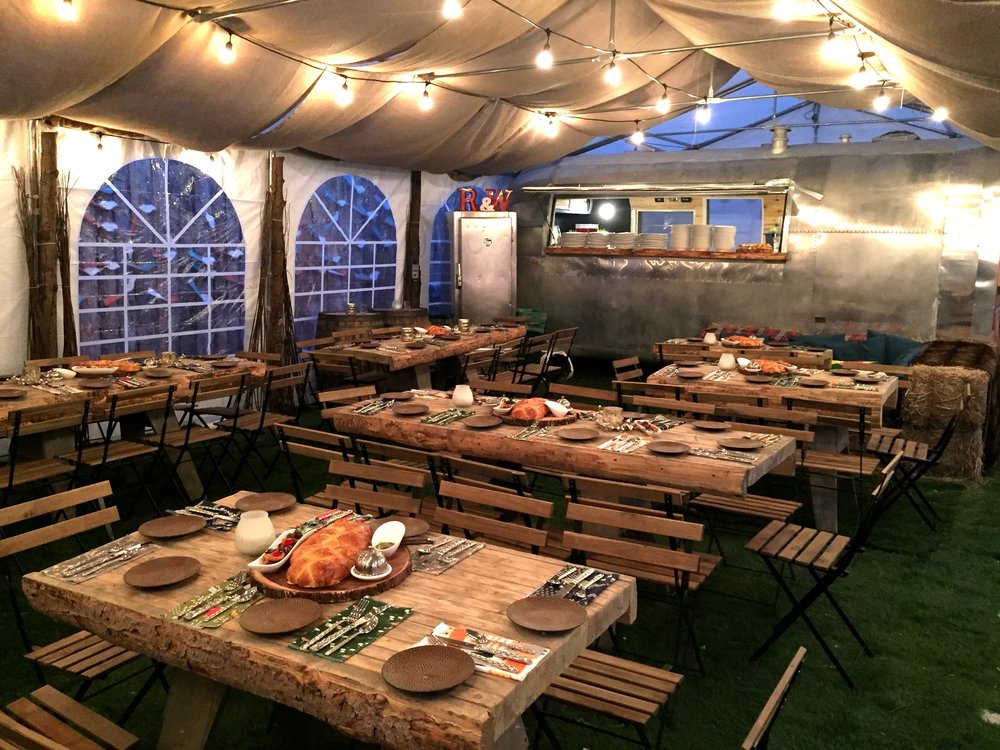 At River and Woods, Chef Daniel Asher (from Denver's Root Down and Linger) and Josh Dinar (co-owner of Boulder's T/ACO) feature Colorado comfort cuisine in an historic home near Pearl Street Mall. And it's all done with a twist. "A portion of the menu is crowd/community-sourced," Asher explains. "Our guests can submit recipes that they connect with, that they have a family history with, a dish that they want to speak to their community about through a submittal process on our website and we'll put it on our menu. We want people to tell us what they want to eat." And, they have.
The menu is divided into "The Rivers," "The Woodlands," "The High Plains," "The Coasts," and "The Farms and Fields," to indicate the "origins" of each choice. When an item is prefaced with "@," it denotes a community-inspired recipe. There are many choices to recommend, but we think you'll swoon over the Rocky Mountain Pan-Fried Trout 'n Chips with heirloom yellow cornmeal, charred scallion tartar sauce, and herb sea salt fries.