The West experienced a banner fire season in more ways than one—this year saw almost 150 fires and nearly 8 million acres burned. You may think that fire season is over, but there are still dozens of active wild fires around the West. We sat down with writer Wes Siler, who covered this wildfire season for Outside, to ask why this was such a devastating year, how it happened, and what we can expect in the future. You might be surprised by a few of his answers.
BL: In the 2016/2017 season, the Mountain West enjoyed a banner snow year. Many people assumed that meant that we would have a mellow fire season. Why were we wrong?
WS: Unfortunately, more precipitation also means more grass and brush growth. That's in addition to already high fuel loads—dead wood—that have been piling up for years due to the drought, bark beetles, and our outdated forest management policies. All that new grass and brush dried out during the hot summer, creating perfect conditions for wildfire. Huge amounts of tinder piled up under dry logs? The West was the world's biggest campfire this year.  
BL: Is it fair to assume that because we had a bad fire year this year, next year will be better?  
WS: No. In fact, the relation between average temperatures and fire risk is exponential, so as our climate warms, fires here in the West are just going to get worse and worse. Even though millions of acres have burned recently, they only represent a small percentage of the area subject to wildfire. This is going to keep getting worse.
BL: What areas, and which people, are the most at-risk for future fires?
60 percent of homes built in the West since 1990 have gone up in what's called the urban-wildland interface. In short, we're building in places that naturally burn. If you have deer, bear, or other wildlife on your property, or just enjoy a great view, you're probably at risk from wildfire.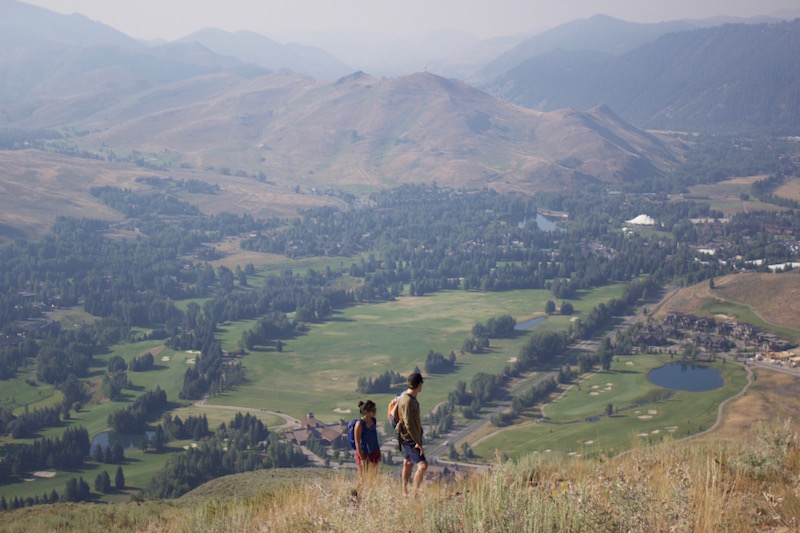 BL: So, many of us in mountain towns are in danger. Now that we're entering October and prepping for winter, what should we pay attention to in order to better plan for next year's fire season?
Fall's the time to cut back major vegetation around your home. Many agencies recommend a minimum perimeter of 100 feet of defensible space surrounding any buildings you want to protect. That means no trees, no brush, and no wild grasses. But even that won't stop a really bad fire. Review your insurance, make sure it'll compensate you for an amount you're happy with, and for events that are increasingly likely to occur.
BL: Along those same lines, how can our votes in local elections this November help us better prepare and educate our communities?
Right now we have a Department of the Interior, Department of Agriculture, and many state governments that are primarily focussed on expanding opportunities for oil and gas extraction in our wild places, at the expense of responsible management of other factors. They may pay lip service to fire prevention, but simply aren't investing in any solutions. This is part of a larger play to reduce protection for our nation's incredible, and unique public lands. I'd encourage readers to look past the partisan rhetoric and ask their elected representatives what they're really doing to protect our nation's natural heritage.
Wes Siler is a writer, adventurer and dog lover living in L.A. You might recognize him from his adventure-travel publication, Indefinitely Wild, his work in Outside, or his bylines in Wired, GQ, RollingStone, and a slew of other wild publications. He's known for his gear and adventure reviews, his test-driving of motorcycles, and his epic Instagram. We're pleased to get to chat with someone who knows how to live so big!