When we look forward to autumn, we tumble into fantasies of drifting leaves, early snows, and pumpkin-spiced delicacies. Something we think you should add to your list of dreamy fall activities? Camping. And more camping. With summer crowds flying the coop and white dusting our peaks, campsites and trailheads are clearing out, making fall THE BEST season for taking advantage of the twilight of our favorite summer activities (and end-of-season deals). So grab the tent, corral the family, and head for the hills.
To help, our Gear Geeks have put together some essentials for you.
Camp Kitchen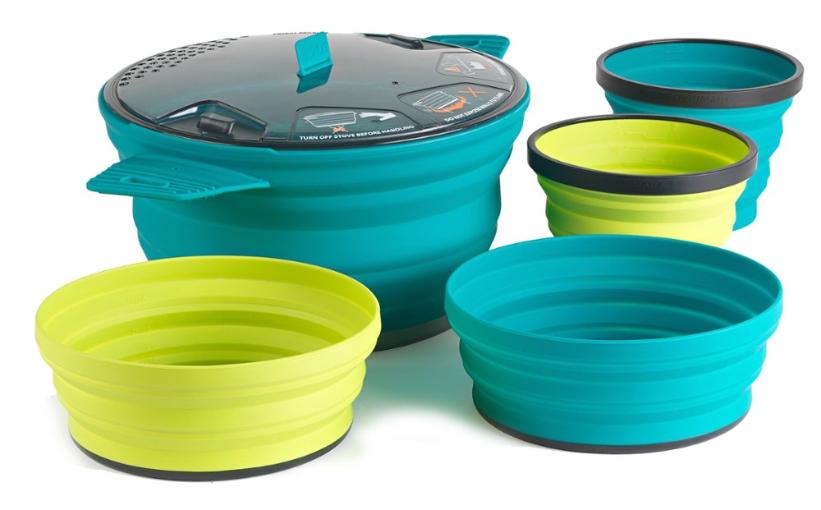 Tim Macartney-Snape, co-founder of Sea to Summit, completed the very first solo ascent of Everest from sea level, thus the name of the company and its drive to make the best gear for serious adventures. They've been doing just that since the mid '90s. The X-Set 31 is the perfect go-to for a 5-piece set (two small bowls, two bigger bowls, one pot) for those who put a premium on saving space and packing light. Each piece has a foldable bottom and when packed the whole kit resembles a tiny frisbee. Essential for backpacking.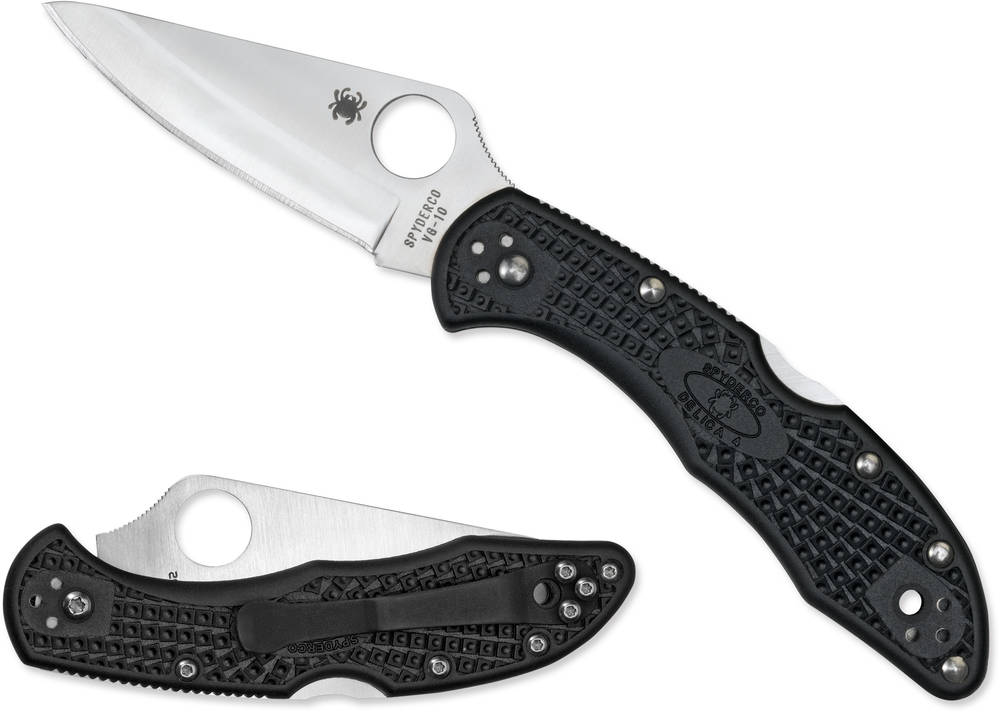 Classic cutlery features from Spyderco (based in Golden, CO) include the pocket clip, serrations, and the opening hole. This saber-ground blade makes this petite knife comfortable in any situation, even the dicy ones (yes, we did it). A molded fiberglass-reinforced-nylon handle and Bi-Directional Texturing allow for one of the grippiest experiences in all of knifehood.
Sleep

Solve that overly common sore neck problem during the next camping adventure with the Aeros. The most amazing feature has to be the multifunctional valve that lets you inflate your pillow in only a few breaths. Having your dome cradled by something this soft and cushy is a new kind of camping luxury. Packs light so graduate from your puffy in a stuff sack and calling it good.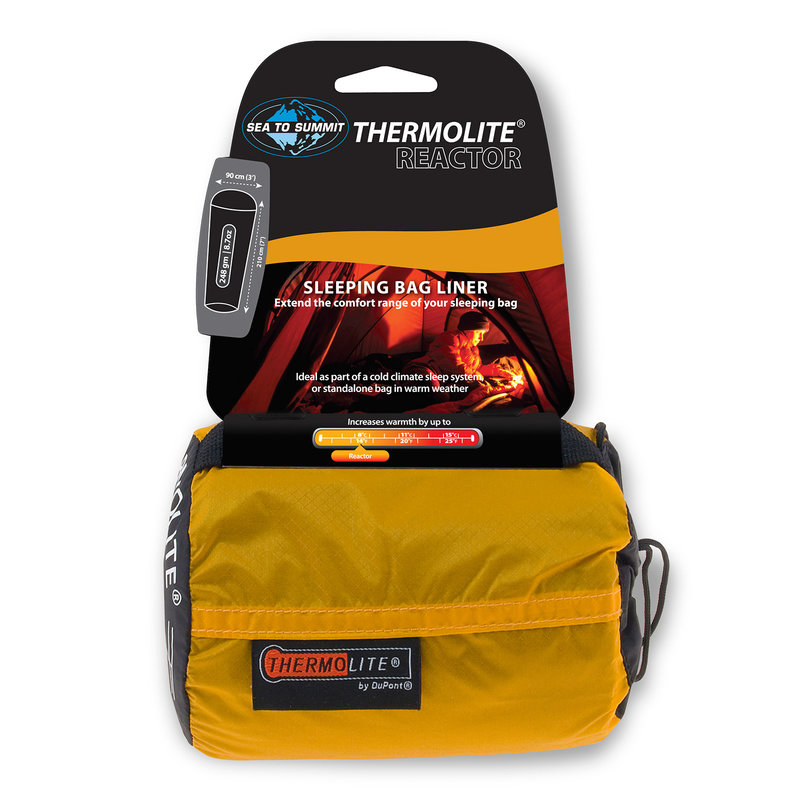 During the fall season, spending nights in the wilderness can often make us wish we had an extra layer over the sleeping bag. Enter Sea to Summit's tech-advanced thermolite line. The genius is in the hollow-core fiber design that adds up to 14 degrees of extra heat. This liner can also be used as a sleeping bag on its own during warmer temps.  

This innovative, Utah-based company makes some of the most advanced sleeping pads in existence. Klymit is run by an enthusiastic team of active individuals who are addicted to testing the products they design. The Insulated V Ultralite SL shines when used for backpacking trips because it IS ultra light (450g) and extremely packable. Inflating within just 10-15 breaths, this pad is extra comfy due to Klymit's cushioned V-pattern.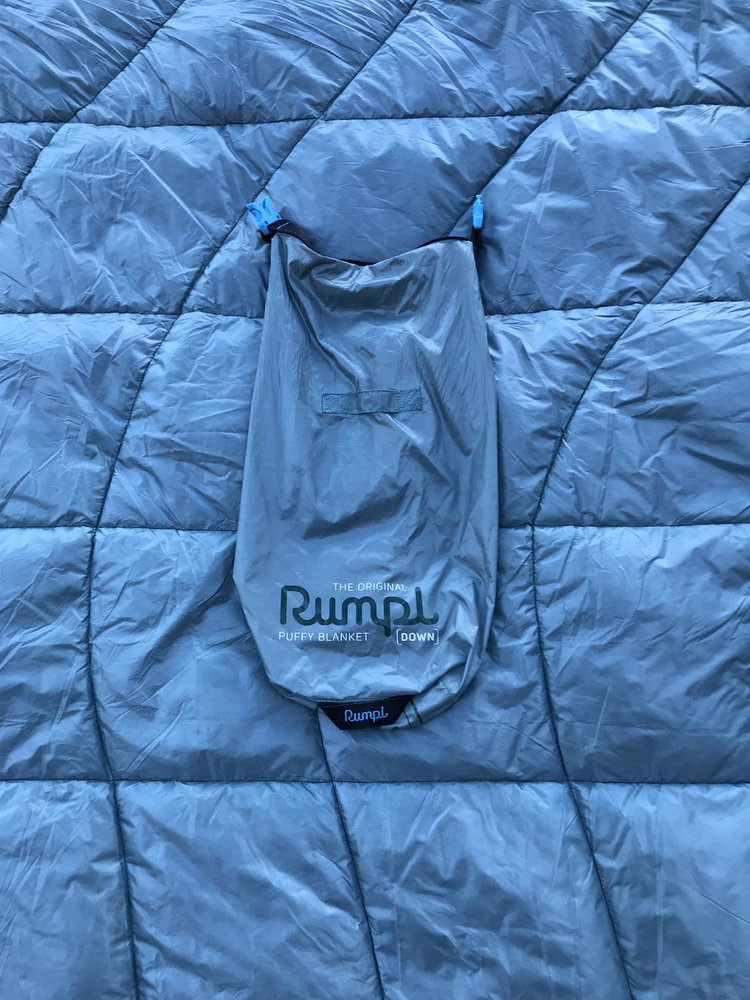 Based out of Northern California, the ethos of Rumpl is all about producing the most comfortable, durable, and functional blankets that can go with you anywhere. In these increasingly chilly times of autumn, The Down Puffy is the easy go-to for a variety of reasons—durability and performance being major ones. Made with the toughest rip-stop nylon shell and the softest sustainably-conscious 600 fill duck down insulation.
Clothing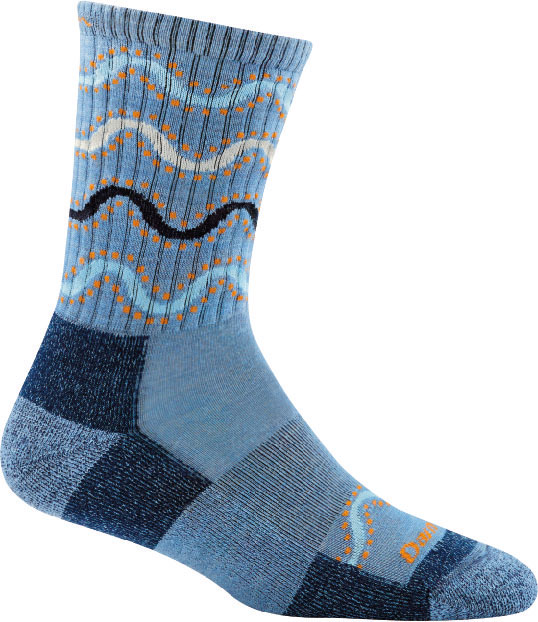 It doesn't get any more basic AND essential than a great pair of socks. Darn Tough, you guessed it, is a Vermont-based company that never outsources materials. The Wandering Stripe has the leading thinness/warmth ratio. Specific to the colder times of the year, these socks are at the top of the list as a fall or winter hiking go-to They'll keep your toes toasty and dry whether it's reaching an alpine lake while hauling gear or telling tall tales around the open flames.
These are the kind of socks that should be in every avid backpacker's quiver. Darn Tough classifies the Press Crew as a hiking/trekking stalwart due to its ultra-fast wicking properties and oh-so-subtle cushioning. This means they will shine no matter what activity you're doing and excel during any season.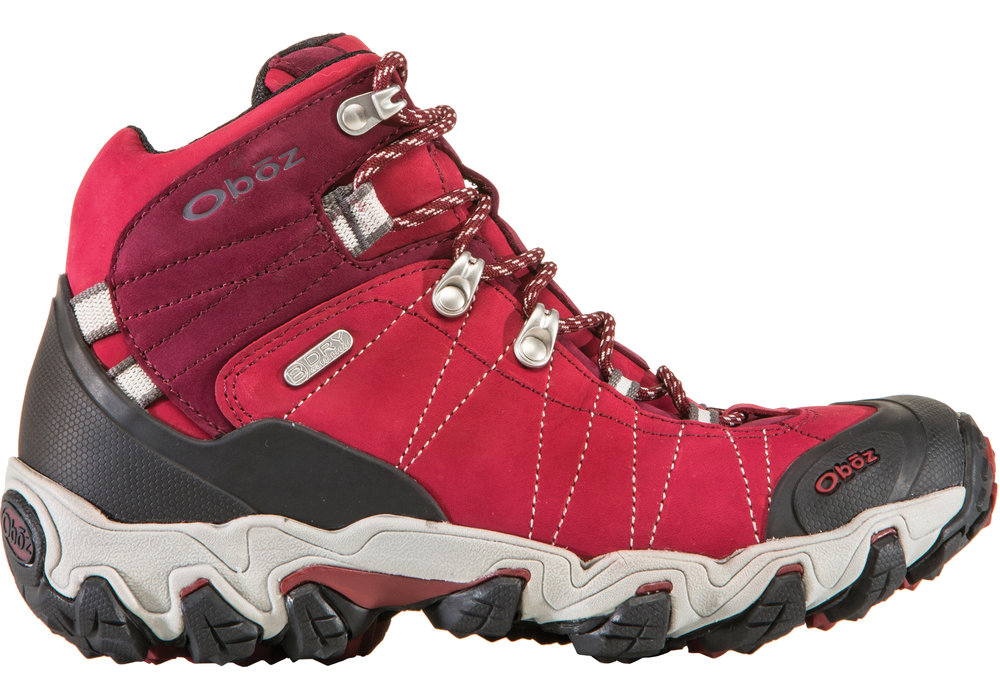 Founded in Bozeman, MT, Oboz designs (and names) their footwear for the ridges, boulder fields, and trails around the Mountain West. They also pride themselves on their commitments to the planet, people, and product. Wearing the Bridgers made us want to keep going, and going, and going. Their all-leather upper exterior and Granite Peak outsole are no joke, and work together to make this boot ideal for both on- and off-trail (and in and out of water/snow).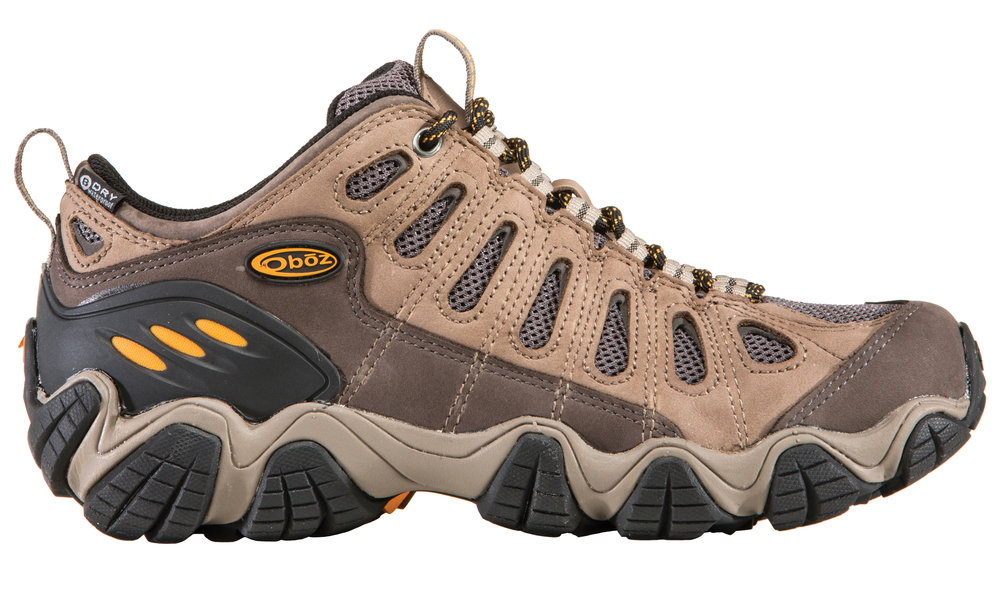 The Sawtooth is equally at home when it comes chopping firewood while the degrees drop or logging as many miles as you can before the snow falls. The most unanimous first impression from our testers was how cushy yet energy-efficient the midsole is. The Sawtooth is ready for all the elements with waterproof leather and the trademark Oboz B-DRY membrane to keep out the harsher conditions.
Sun Protection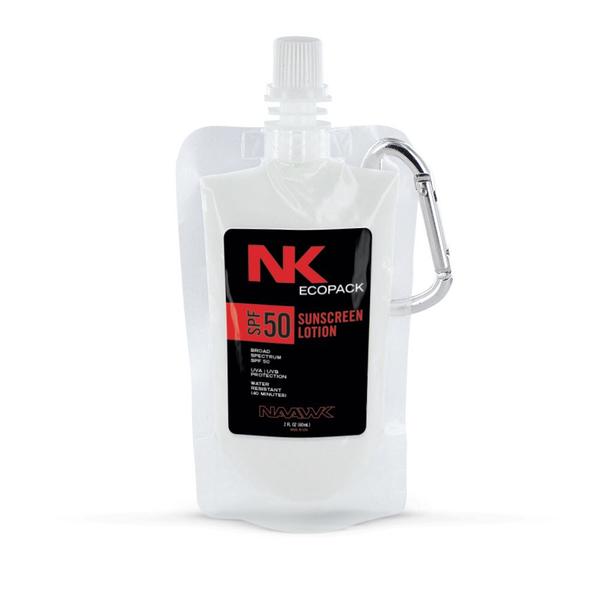 A Salt Lake City-based company, NAAWK produces skincare that you can feel good about putting on yourself or your kids. In other words, you can pronounce all the ingredients: beeswax, shea butter, cocoa butter, sunflower oil, coconut oil, tamarau oil, and vitamin E. Rather than pack the whole bottle of breakable, spillable, and bear-attractable sunscreen, bring along this refillable pouch on your backcountry adventure. Like all NAAWK products, the ingredients are eco friendly, so if anything washes off in a stream crossing your conscience will be clear.
This little travel pack clips together aloe and lip balm into one sunburn-recovery package that can be slipped into a pocket or clipped onto a daypack. Like the EcoPack, the duo bottle is reusable, and the aloe doesn't include any ingredients that could be harmful to the environment (or your skin). You can also complete your duo bottle collection with lotion, sunscreen, and nine different flavors of lip balm.
Liquid Storage/Hydration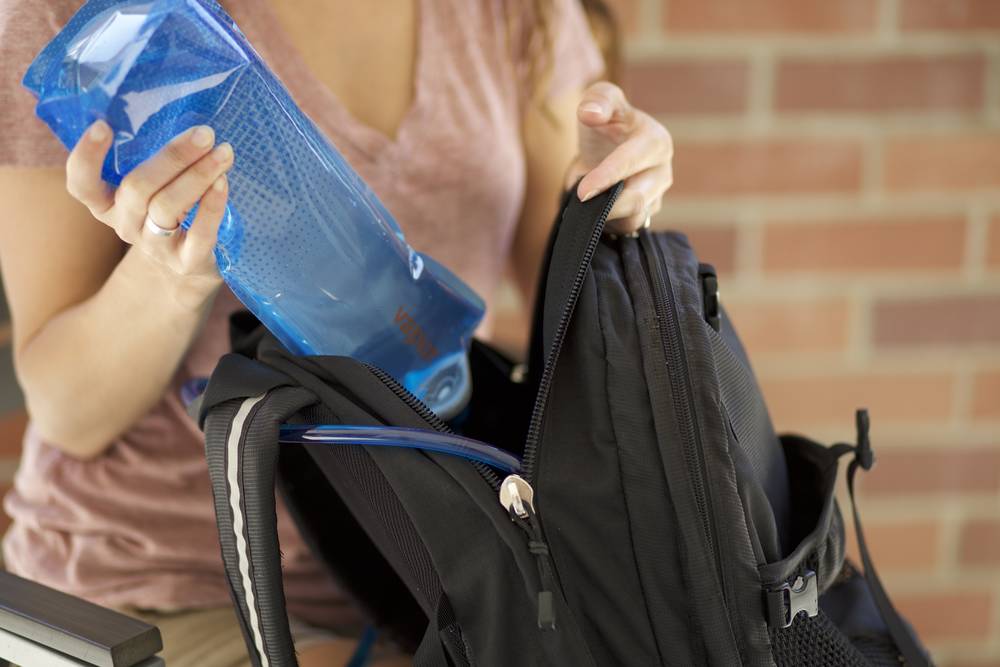 California-based brand Vapur is one of the world leaders when it comes to producing featherweight hydration systems and water purifiers for when you're on the move. The DrinkLink system is a backpacker's ultimate dream. All of the removable pieces press together and lock with a click for simple assembly and easy cleaning. A 1.5 L water bag holds more liquid than most and folds up like a champ. Just put it in your pack and go.
Based in Bend, OR, DrinkTanks was founded in 2013 and has been a leading innovator in the field of portable liquid storage ever since. Their 64 oz Insulated Growler is a flawlessly designed piece that will keep any beverage fresh and at its original temperature for longer than you can believe. ATTENTION ALL BEER SNOBS: DrinkTanks gives you the option of seriously upping your growler game with the Keg Cap Accessory Kit (not included). There you have it, DrinkTanks is taking beer portage into the future.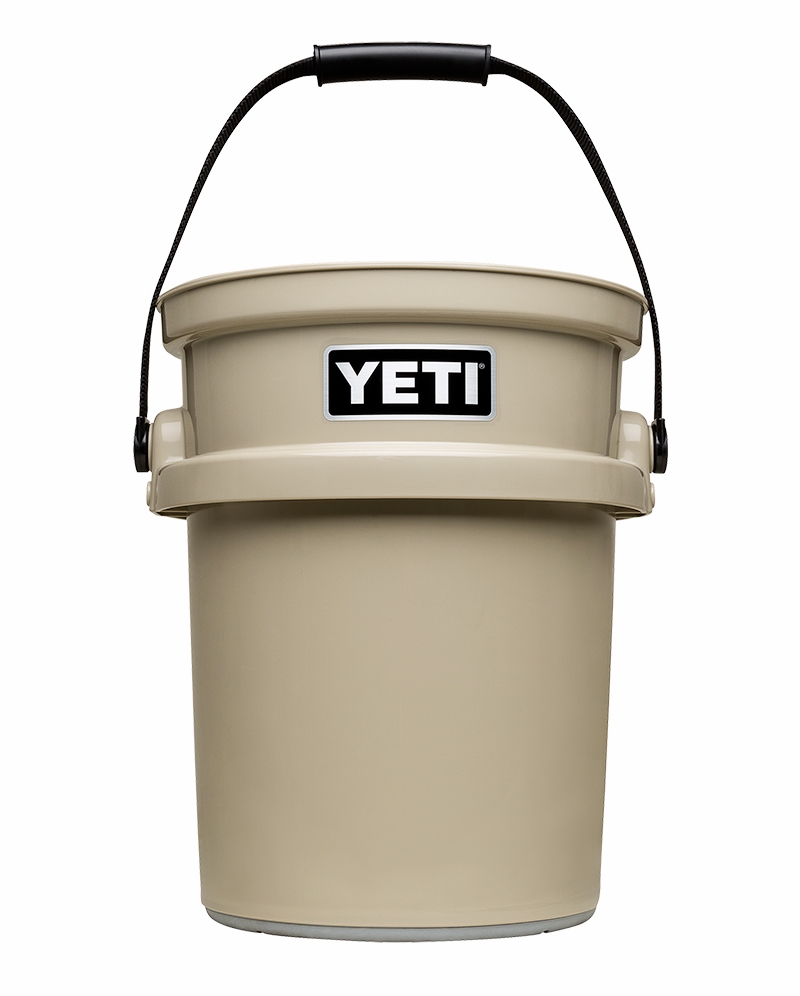 A worldwide behemoth when it comes to all things related to liquid storage, YETI needs no introduction. The Loadout upgrades the tried-and-true plastic gallon bucket for firewood and more. High density polyethylene (the most rugged plastic) makes this bucket ultra-durable and a convenient velcro strap with leather handle round things out nicely.