Tights. Leggings. Call them whatever you want, they're a necessary item. Whether you're running from yoga to lunch, or from the office to a late-afternoon hike, or from the tent to the peak, make space for these two-legged wonders in your drawer. *Tester is 5'7" / 125 pounds.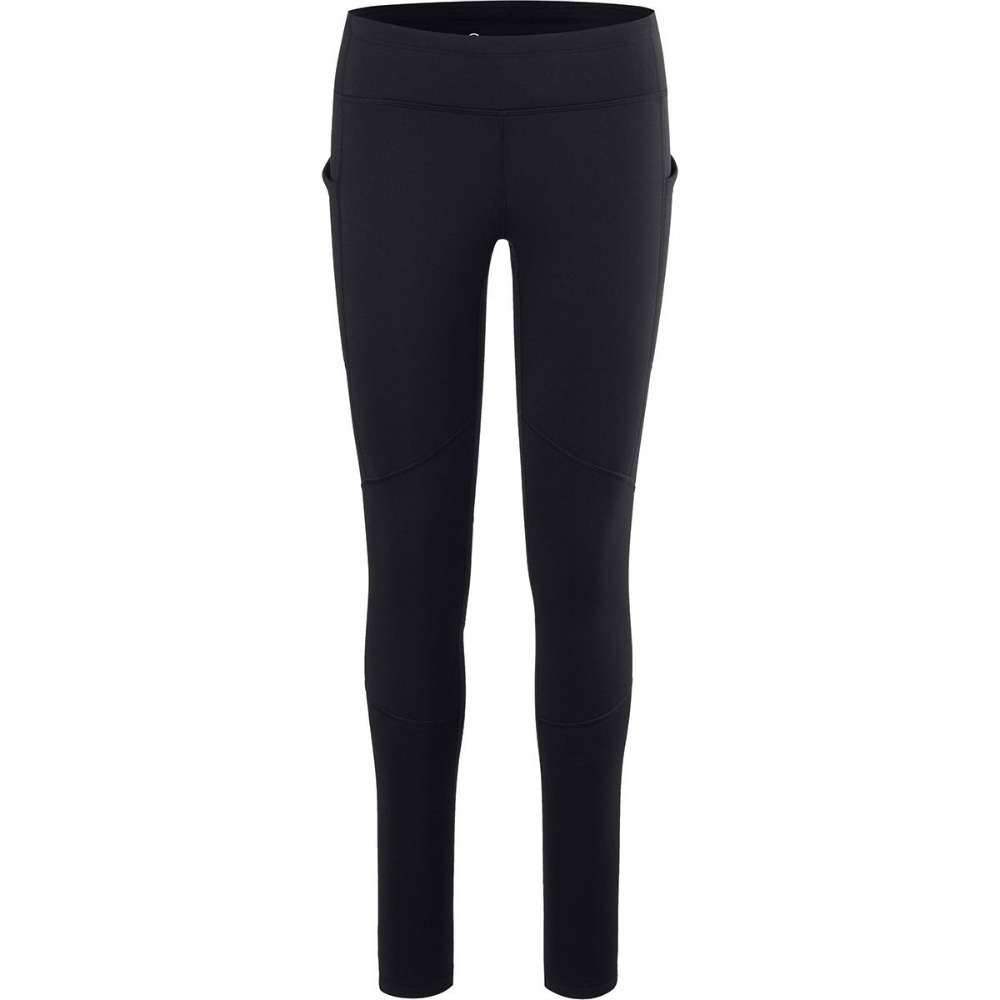 Backcountry Sundial Tight
This month Backcountry.com launched their Fall/Winter 18 lifestyle apparel, in addition to their highly anticipated Touring Collection (available on Oct. 26, a sneak peak is in your Fall print issue on p.32). Backcountry continues their success by listening to their customers and it's evident with these tights. Gearheads (their in-house experts who test product until every detail has been considered) know that "next-to-skin" feel is what you're after when talking about comfort and fit. The Sundial is a high-waisted soft fleece tight with open side pockets. Four-way stretch with high abrasion resistance keeps you cozy and capable of tackling more than errands. Slip into these favorites for camping, hiking, and other fall adventures from pumpkin carving to photographing alpine foliage. Keep them nearby when winter shows up because they're foolproof for pairing with a chunky sweater or oversized sweatshirt. The flatlock seams flatter every shape, last longer, and perform better. In black and true to size.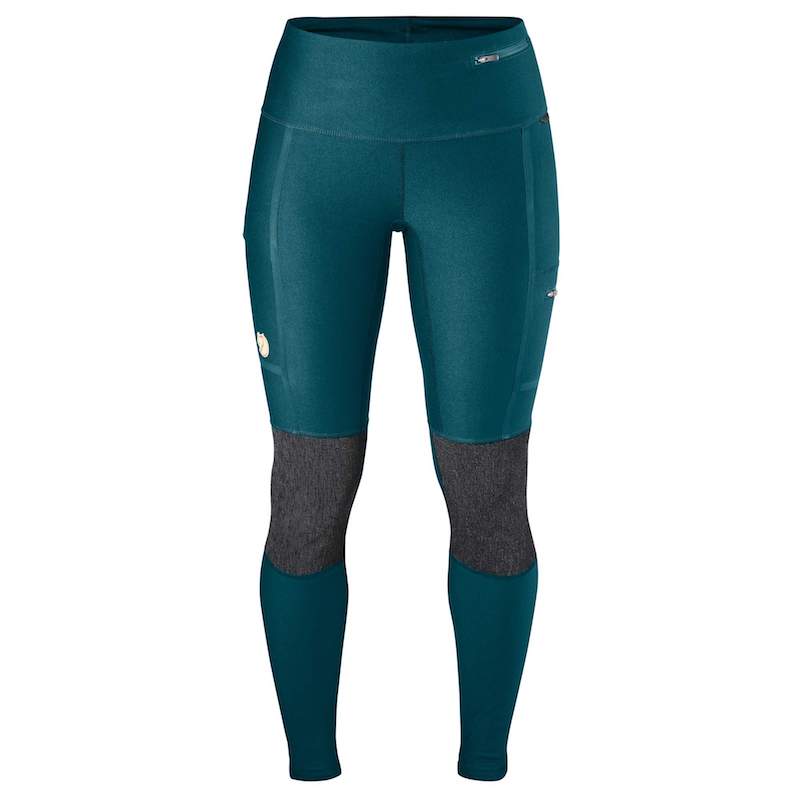 Fjällräven Abisko Trekking Tights
Here in the Tetons, protection from the forces of nature is a good thing when it comes to trekking through the mountains. When the day is about exploring (read: bushwhacking) or heading out for multiple days in the woods, pack the Abisko. It's technical, stretchy, and pretty. The four-way stretch fabric is reinforced just where you need it; on the knees and rear to alleviate any run-ins you might have with nasty branches, sharp stickers, unexpected rock fall, or kneeling while setting up the tent or sorting gear. These hardwearing beauties have a "map" pocket on the right and a zippered pocket on the left, (ideal location on this tester's thigh) plus a security pocket in the wide and very comfortable waistband, in addition to a dedicated clip-on loop at the hip for attaching a light jacket or small piece of gear. The design is practically haute couture because they fit like they're made just for you. Bombproof and made to last, keep these handy for Nordic skiing too. In five colors (Dark Grey, Navy, Black, Glacier Green, and Deep Blue) From XXS-XXL. Use their "Find Your Size" to nail down your preference.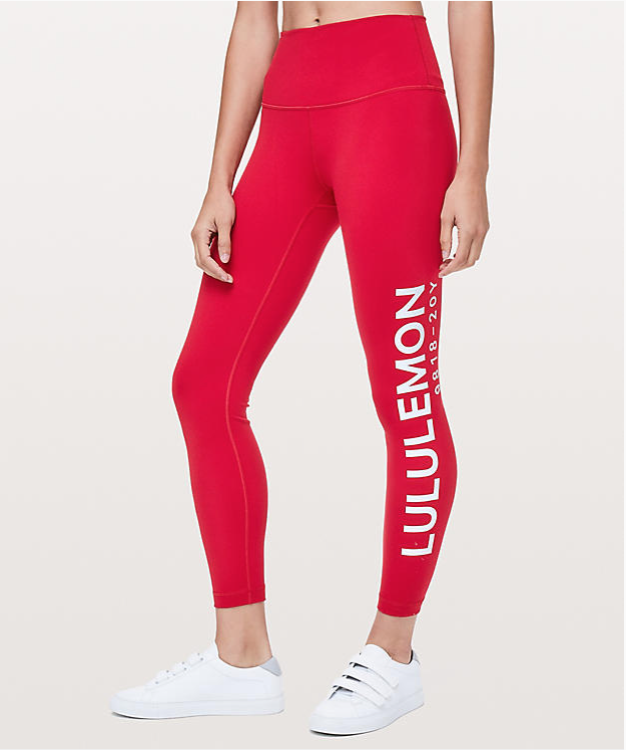 Lululemon Wunder Under Pant Hi Rise 7/8
Some might say, "Who doesn't own a pair of Lululemon?" Although, this tester has had her share, the Special 9818-20Y Capsule Collection (to mark Lulu's 20th anniversary) with embossed print or reflective graphics felt like a required upgrade. In Full-On Luon®, this bright dark red wore like a celebration to BigLife Magazine! With a flat and snug waistband, and what Lulu describes as their "hugged sensation," these high-rise tights are ideal for yoga or the gym, rather than a long run or spin class. Thicker, in my mind than others in my grab bag, this capsule line in black, navy, or red, is available for a limited time in stores and online. If you're inclined to hop on a plane to practice your salutations abroad, Lululemon is hosting yoga events in China and Japan to commemorate their love of positive thoughts and actions.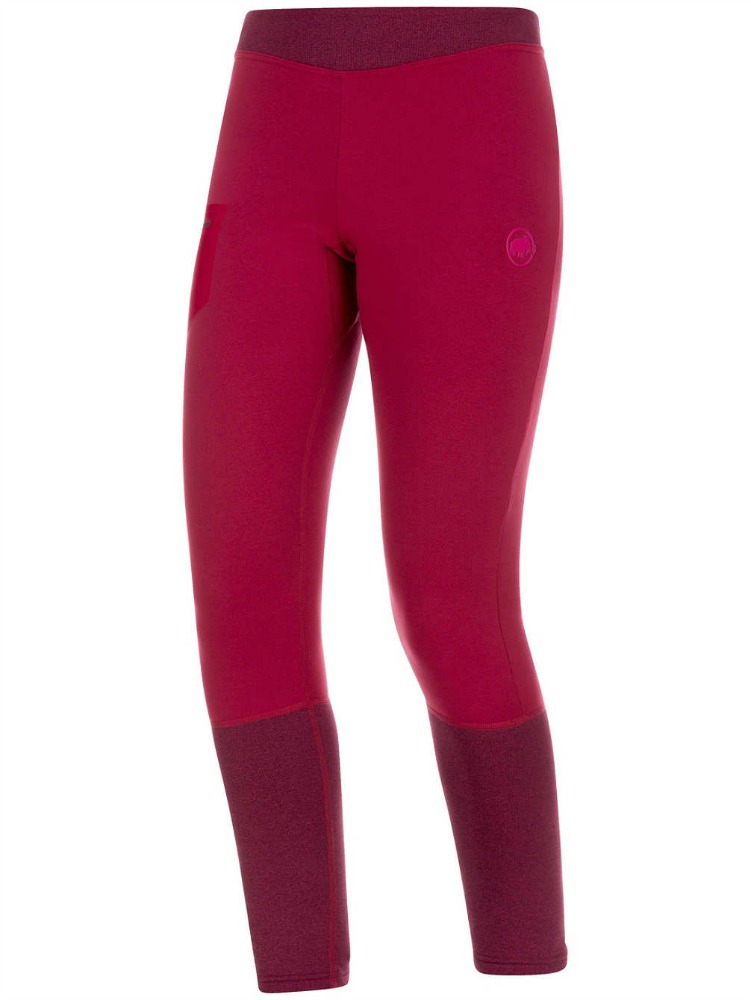 Mammut Aconcagua ML Tights
Made in Europe, Mammut excels in the mountains and their Aconcagua tights prove it. This tester worked out her kinks on a recent 17-degree morning hike in Grand Teton National Park. With warmth on her mind, the combo of two high quality fleece materials and the Polartec® Power Stretch® Pro made the perfect companion. This slim fit, low-volume bundle of beet-colored love took me for a surprise with how easily it kept me toasty, not roasty when active. The abrasion-proof surface allowed for a sustained coffee break on a favorite log, while the elastic Pontetoro® Tecnostretch waffle structure kept the lower leg and crotch areas moisture managed. When it hovers in the single digits, layer these under your shell pants for a comfortable day in the snow. BlueSigned approved with SPF 50, start wearing these now to remedy the chill until early spring. I would recommend using their "Fit Finder" as I would have sized down.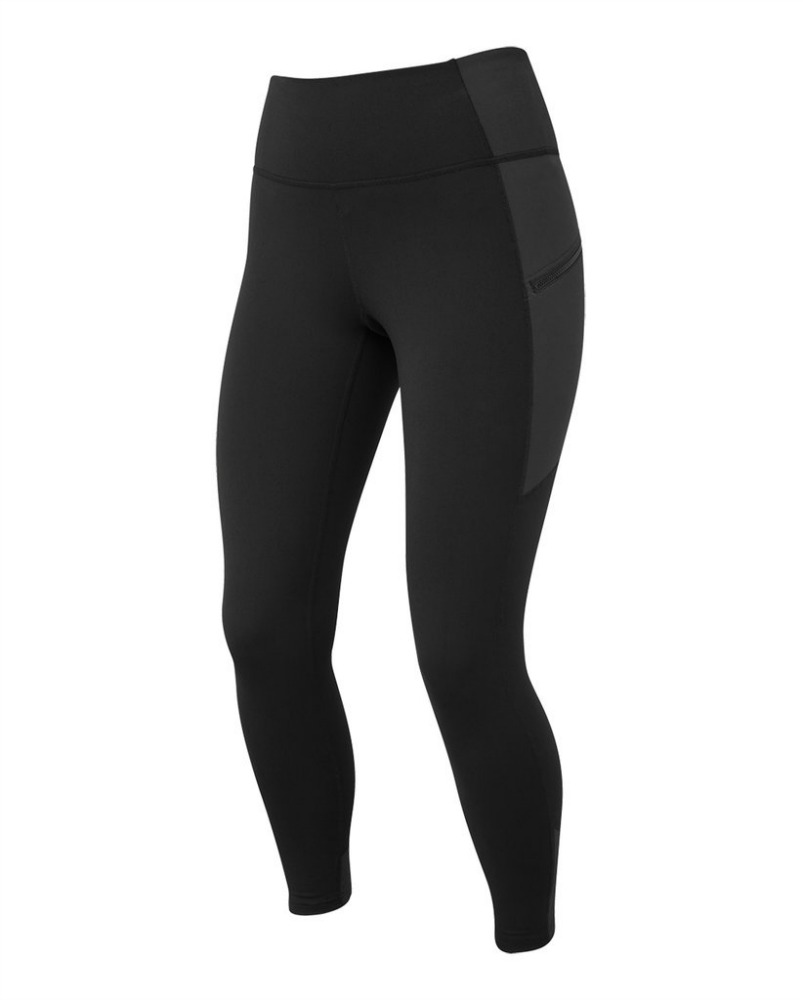 Sherpa Adventure Gear Women's Kalpana Hike Tight
"Modern Brand, Ancient Wisdom." Did you know that every piece of Sherpa Adventure Gear is finished with an endless knot as a constant reminder that all things, in all ways, are tied together as one? When your fall/early winter pursuits like biking, hiking, and climbing are tied together in one day these lightweight, four-way stretch tights would be what you're looking for. Breathable, durable, and comfortable, the Kalpana (Nepali for "dream") hiking tight has a wide, supportive waistband coupled with a gusseted crotch that makes them comfortable for multiple activities. Two well-placed zippered side pockets handled the phone and a snack, and the 27" inseam made this tester particularly happy. Added bonus: for every product Sherpa Adventure Gear sells, a portion of the proceeds are donated to their S.A.G. Fund to provide Nepali kids a better future through empowerment and education.