Tune Up Your Group with Song + Nog!  A night of caroling can be one of the highlights of your holiday season, but let's get real; there are a few elements that can make it absolutely memorable and one that your friends, family, and neighbors will want an invite to next year.
Let's begin with the basics! Fabulous nog you can easily batch for 4-6 (and double and triple when you get your full count of carolers) and a selection of spirited songs and hymns that both adults and kids can belt out. During that quick rehearsal, where you'll be distributing sheet music, snacking on smoked turkey sandwiches, give your carolers the wings to sing with these two nog recipes from the team at Little Saturday.
For those dairy-free chanteurs, we recommend the first recipe, and for the choir, the latter. Both are so lip-smacking good you can drink them all winter long.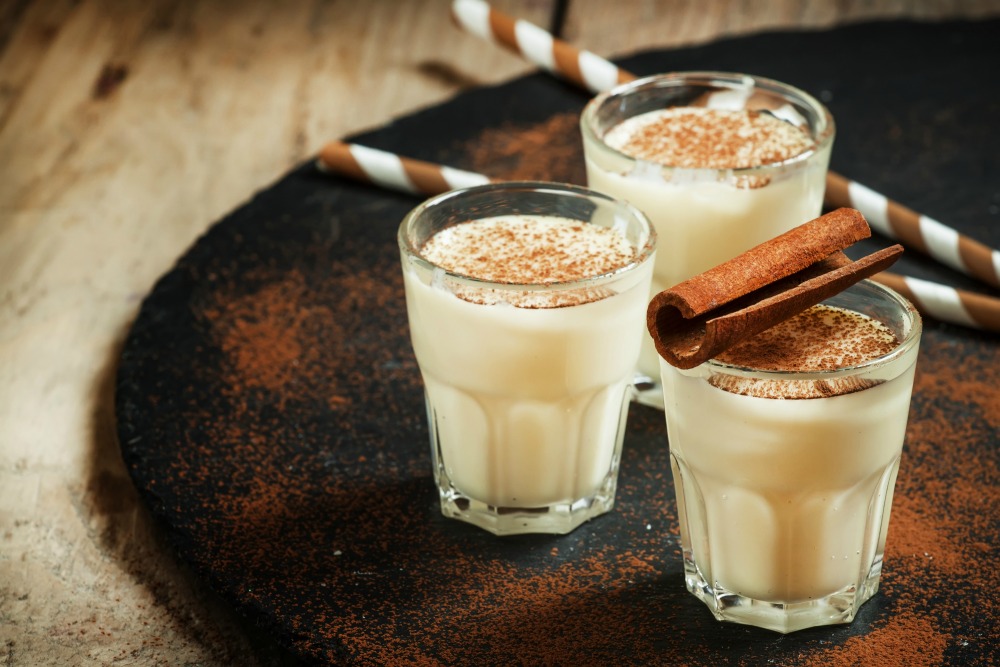 Coconog!
(Batch service for 4-6)
2.0 Pierre Ferrand Ambre Cognac
2.0 oz Appleton Estate Rum
2.0 oz Bigallet China-China Amer  (Amaro CioCiaro is acceptable)
2.0 oz Honey Syrup*
4.0 oz Coconut Cream*
4 whole eggs
3/4 cup crushed ice
Combine coconut cream, eggs, and honey syrup to blender and mix thoroughly. Add ice and spirits. Blend until ice fades. Pour into punch bowl over large block ice. Garnish with grated nutmeg and orange twist. Ladle to serve in punch cups.
*Honey Syrup: 3:1 ratio honey to water. Store refrigerated up to 3 weeks.  
*Coconut Cream: In stand mixer or blender, combine 8.0 oz coconut cream, 8.0 oz coconut milk, and 2.0 oz simple syrup (1:1 ratio sugar to water). Store refrigerated up to 2 weeks.

Auntie Kade's Best Friend's Eggnog
(Batch service for 4-6)
3.0 oz El Dorado 12 yr Rum
3.0 oz Pierre Ferrand Ambre Cognac
4.0 oz sugar (and 0.25 oz)
1/2 pinch kosher salt
1/2 barspoon vanilla extract
12.0 oz whole milk
8.0 oz heavy cream
4 eggs, separated*
Combine egg yolks, sugar, salt, and vanilla in stand mixer, whisking until sugar dissolves. Whisk in milk, cream and spirits; chill for 2 hours, up to 6 hours.
Prior to service, use stand mixer to beat egg whites and 0.25 oz sugar into soft peaks, and fold egg whites into chilled egg nog base. To serve, pour into punch bowl with large block ice and ladle into punch cups. Garnish with grated nutmeg and cinnamon stick.
*The government warns that consuming raw eggs can put you at increased risk for contracting foodbourne illnesses.
Credit: Classic cocktails, as suggested by Little Saturday LLC, hospitality and cocktails in Boise, Idaho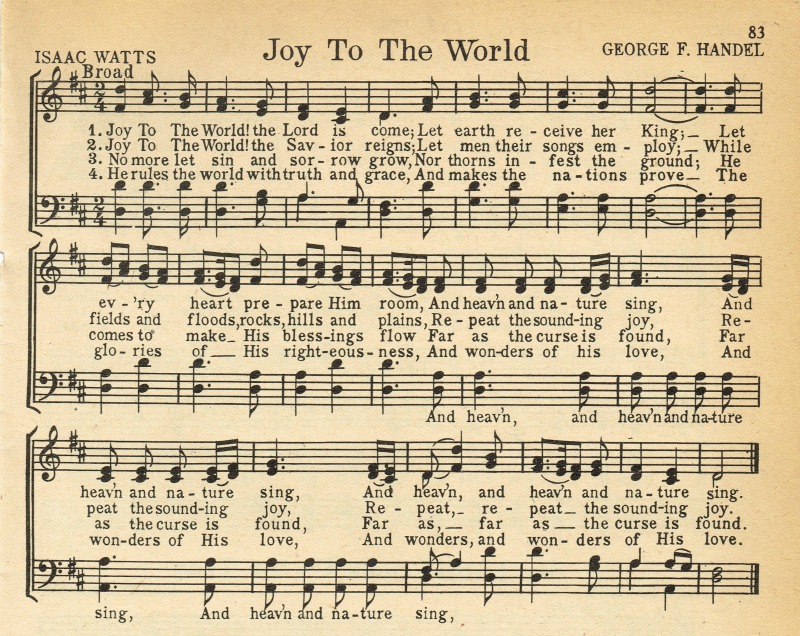 Prepare your carolers with sets of sheet music. Download, print, and share from musicnotes.com ($1.99; first purchase must contain 5 prints) or holidaysheetmusic.net (free) before you all bundle up (bring extra gloves, hats, and flashlights) out the door with flasks of hot chocolate and apple cider.
Here are some classic carols to start humming while folks arrive, sip, and snack:
Joy To The World
Silent Night
Jingle Bells
It's Beginning to Look Like Christmas
Santa Baby
The Twelve Days of Christmas
O Come, All Ye Faithful
All I Want For Christmas Is You
Rockin' Around The Christmas Tree
O Holy Night
Deck The Halls
We Wish You a Merry Christmas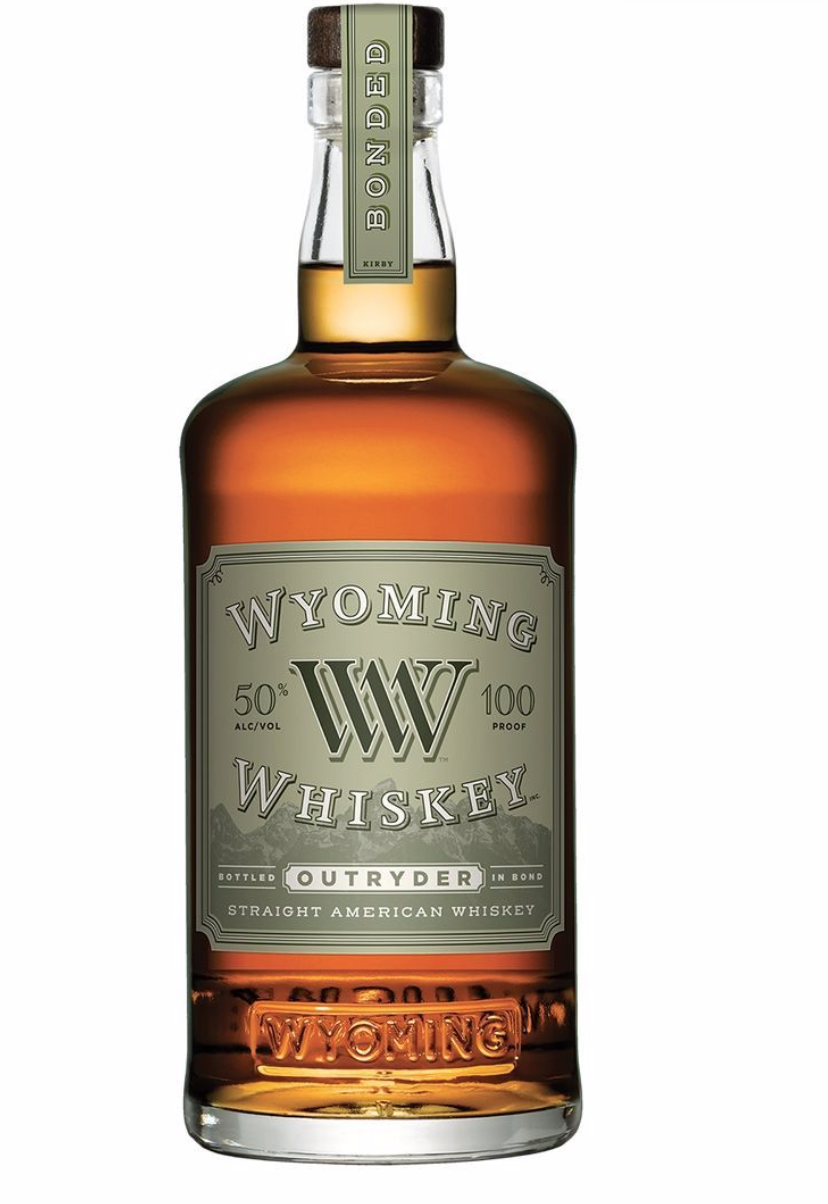 Upon your return, offer up this cocktail for those who were out of key!
1 1/2 oz Wyoming Whiskey Outryder
1/2 oz freshly squeezed lemon juice
1/4 oz Allspice and clove simple syrup
2 barspoons of apple puree
Shaken and served up in a coupe with an apple slice.
And, for the kiddos, ease them into the end of the magical night with peppermint popcorn bark and a platter of mini-marshmallows, strawberries, banana slices, and grapes.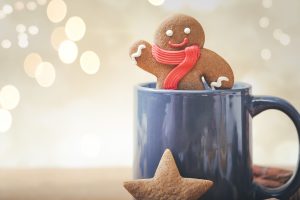 Finally, warm up in front of a roaring fire with your "conductor" at the mantel and continue the merrymaking with plates of homemade gingerbread cookies and carafes of organic dark roast coffee.
If it's too cold for caroling, arrange to visit a senior living center, children's hospital, or military base to share the holiday cheer.